With New President Michele Roberts, the NBA Players Union Gets a Legal Wizard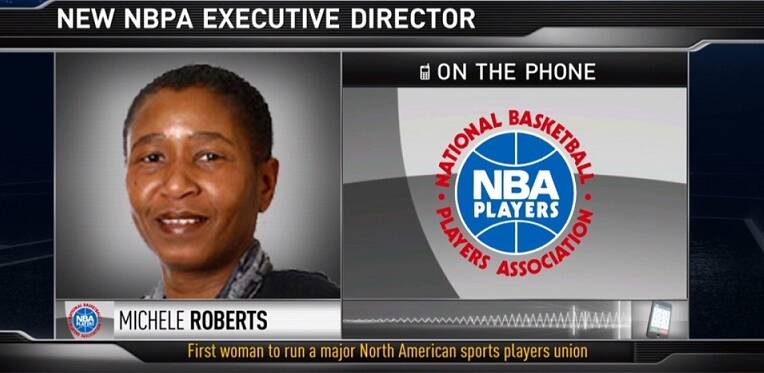 In July, the National Basketball Players Association (NBPA) named Michele Roberts as its new executive director. Roberts will replace ousted Billy Hunter to become the first woman to lead a major professional sports union. But that's not the only reason she's notable: She has already come out as a strong advocate for the players, making it very clear she feels the players are the heart of the NBA and the owners are interchangeable.
She told Pablo S. Torre of ESPN the Magazine, ​"Let's call it what it is. [Without the players,] [t]here. Would. Be. No. Money. Thirty more owners can come in, and nothing will change. These guys [the players] go? The game will change. So let's stop pretending."
Prior to being tapped for the post, she had almost no connection to professional basketball, aside from being a Washington Wizards season ticket holder. But she has had an impressive career. Roberts grew up in the Bronx, living in low-income housing and attending public schools, then worked her way to a prep school in the suburbs, then Wesleyan University, then UC-Berkley law.
After graduating, she joined the Public Defender Service in Washington, D.C., where she was mentored by Charles Ogletree (who would later become a law professor at Harvard, where he taught both Michelle and Barack Obama). In a 1991 interview with the Legal Times, after recruiting Roberts to aid in Clarence Thomas' confirmation hearings, Ogletree praised Roberts' litigation skills, saying, ​"She becomes the 13th juror, capable of seeing the case as the jury sees it, and therefore able to revise strategy, as necessary, mid-trial to address the jury's concerns."
Roberts went on to work in litigation at several Beltway law firms, ultimately becoming a partner at Skadden, Arps, Slate, Meagher and Flom. In 2002, Washingtonian magazine called her ​"the finest pure trial lawyer in Washington."
She brings that legal acumen to a broken union. In 2011, the NBA lost a third of the season to a 149-day lockout, which ended only because the players made major concessions to the owners, including reducing their revenue share from 57 percent to 51 percent. In pushing for concessions, the $4 billion-a-year NBA had cried poor, claiming that 22 teams were operating at a loss and that the league would shut down unless the players took less.
Then-NBPA Executive Director Billy Hunter was roundly criticized for the deal. Players and agents were especially harsh, having lost pay for nearly a third of the season. He brushed it off, telling the New York Times, ​"They say that when you're negotiating and neither side is really happy about the deal, then it's a fair deal."
In June 2012, it was revealed that Hunter was given a 25 percent raise by the NBPA during the lockout. Hunter was already under scrutiny for charges of nepotism, including in 2009 trying to invest union funds in a New Jersey bank where his son, Todd, sat on the board. At the 2013 NBA All-Star game, team representatives voted unanimously to fire Hunter after an February audit found him guilty of union resource abuse and nepotism.
The current collective bargaining agreement is up in December 2016, and tough negotiations will likely follow. Roberts promises to take a different approach than Hunter's. ​"This is not going to be Billy Hunter vs. the NBA," she told Time. ​"This is Michele Roberts and a team of gladiators."
She says she is against a hard salary cap and will push for 50-50 revenue sharing between players and owners. She also favors shortening the season from its current 82 games, and a post-season so long that it's often called ​"the second season."
"Every time a player gets hurt, I think, my God, they really are pushing their bodies," Roberts told Torre. ​"The tension is, will that mean less money?"
She sees an analogy between her life trajectory and that of the players. As she told the Washington Post, ​"It gives me a chance to honor [the players] by making sure that the world honors and respects them and treats them fairly. They're not supposed to be here. The odds were against them. They were against me. So we're cousins in that regard."
Come 2016, NBA owners will be facing a new and determined NBPA, led by an advocate who has spent her career working to help the underdog.
"I don't want a lockout. I don't want a strike. What I want is anything any reasonable person would want — and that is labor peace," Roberts told the Washington Post. ​"That's what I hope for, but I've got to be prepared for a lockout."
For a limited time: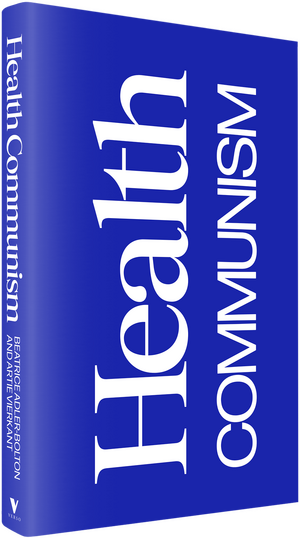 Donate $25 or more to support In These Times and we'll send you a copy of Health Communism.
A searing analysis of health and illness under capitalism from hosts of the hit podcast "Death Panel," Health Communism looks at the grave threat capitalism poses to global public health, and at the rare movements around the world that have successfully challenged the extractive economy of health.
"This is a book you should read before you die, because the ideas synthesized by Adler-Bolton and Vierkant could save our collective lives." –Jon Shaffer
Kevin is an educator and freelance writer in Chicago. Follow him on Twitter at @kevinsolari_.