Noam Chomsky: The Long, Shameful History of American Terrorism
President Obama should call our country's history of supporting insurgents abroad for what it is: U.S.-backed terrorism.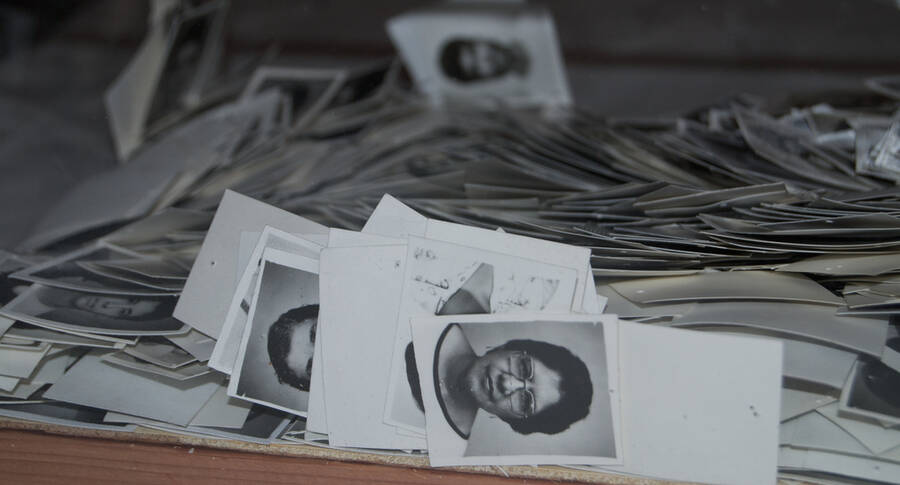 "It's offi­cial: The U.S. is the world's lead­ing ter­ror­ist state, and proud of it."
A recent New York Times articles lists three major examples of "covert aid," in Angola, Nicaragua and Cuba. In fact, each case was a major terrorist operation conducted by the U.S.
That should have been the head­line for the lead sto­ry in the New York Times on Octo­ber 15, which was more polite­ly titled ​"CIA Study of Covert Aid Fueled Skep­ti­cism About Help­ing Syr­i­an Rebels."
The arti­cle reports on a CIA review of recent U.S. covert oper­a­tions to deter­mine their effec­tive­ness. The White House con­clud­ed that unfor­tu­nate­ly suc­cess­es were so rare that some rethink­ing of the pol­i­cy was in order.
The arti­cle quot­ed Pres­i­dent Barack Oba­ma as say­ing that he had asked the CIA to con­duct the review to find cas­es of ​"financ­ing and sup­ply­ing arms to an insur­gency in a coun­try that actu­al­ly worked out well. And they could­n't come up with much." So Oba­ma has some reluc­tance about con­tin­u­ing such efforts.
The first para­graph of the Times arti­cle cites three major exam­ples of ​"covert aid": Ango­la, Nicaragua and Cuba. In fact, each case was a major ter­ror­ist oper­a­tion con­duct­ed by the U.S.
Get a copy of Noam Chom­sky's newest book Mas­ters of Makind by donat­ing $30 or more to In These Times today!
Ango­la was invad­ed by South Africa, which, accord­ing to Wash­ing­ton, was defend­ing itself from one of the world's ​"more noto­ri­ous ter­ror­ist groups" — Nel­son Man­de­la's African Nation­al Con­gress. That was 1988.
By then the Rea­gan admin­is­tra­tion was vir­tu­al­ly alone in its sup­port for the apartheid régime, even vio­lat­ing con­gres­sion­al sanc­tions to increase trade with its South African ally.
Mean­while, Wash­ing­ton joined South Africa in pro­vid­ing cru­cial sup­port for Jonas Sav­im­bi's ter­ror­ist Uni­ta army in Ango­la. Wash­ing­ton con­tin­ued to do so even after Sav­im­bi had been round­ly defeat­ed in a care­ful­ly mon­i­tored free elec­tion, and South Africa had with­drawn its sup­port. Sav­im­bi was a ​"mon­ster whose lust for pow­er had brought appalling mis­ery to his peo­ple," in the words of Mar­rack Gould­ing, British ambas­sador to Angola.
The con­se­quences were hor­ren­dous. A 1989 U.N. inquiry esti­mat­ed that South African depre­da­tions led to 1.5 mil­lion deaths in neigh­bor­ing coun­tries, let alone what was hap­pen­ing with­in South Africa itself. Cuban forces final­ly beat back the South African aggres­sors and com­pelled them to with­draw from ille­gal­ly occu­pied Namib­ia. The U.S. alone con­tin­ued to sup­port the mon­ster Savimbi.
In Cuba, after the failed Bay of Pigs inva­sion in 1961, Pres­i­dent John F. Kennedy launched a mur­der­ous and destruc­tive cam­paign to bring ​"the ter­rors of the earth" to Cuba — the words of Kennedy's close asso­ciate, the his­to­ri­an Arthur Schlesinger, in his semi­of­fi­cial biog­ra­phy of Robert Kennedy, who was assigned respon­si­bil­i­ty for the ter­ror­ist war.
The atroc­i­ties against Cuba were severe. The plans were for the ter­ror­ism to cul­mi­nate in an upris­ing in Octo­ber 1962, which would lead to a U.S. inva­sion. By now, schol­ar­ship rec­og­nizes that this was one rea­son why Russ­ian Pre­mier Niki­ta Khrushchev placed mis­siles in Cuba, ini­ti­at­ing a cri­sis that came per­ilous­ly close to nuclear war. U.S. Defense Sec­re­tary Robert McNa­ma­ra lat­er con­ced­ed that if he had been a Cuban leader, he ​"might have expect­ed a U.S. invasion."
Amer­i­can ter­ror­ist attacks against Cuba con­tin­ued for more than 30 years. The cost to Cubans was of course harsh. The accounts of the vic­tims, hard­ly ever heard in the U.S., were report­ed in detail for the first time in a study by Cana­di­an schol­ar Kei­th Bolen­der, Voic­es From the Oth­er Side: An Oral His­to­ry of Ter­ror­ism Against Cuba, in 2010.
The toll of the long ter­ror­ist war was ampli­fied by a crush­ing embar­go, which con­tin­ues even today in defi­ance of the world. On Oct. 28, the U.N., for the 23rd time, endorsed ​"the neces­si­ty of end­ing the eco­nom­ic, com­mer­cial, finan­cial block­ade imposed by the Unit­ed States against Cuba." The vote was 188 to 2 (U.S., Israel), with three U.S. Pacif­ic Island depen­den­cies abstaining.
There is by now some oppo­si­tion to the embar­go in high places in the U.S., reports ABC News, because ​"it is no longer use­ful" (cit­ing Hillary Clin­ton's new book Hard Choic­es). French schol­ar Sal­im Lam­rani reviews the bit­ter costs to Cubans in his 2013 book The Eco­nom­ic War Against Cuba.
Nicaragua need hard­ly be men­tioned. Pres­i­dent Ronald Rea­gan's ter­ror­ist war was con­demned by the World Court, which ordered the U.S. to ter­mi­nate its ​"unlaw­ful use of force" and to pay sub­stan­tial reparations.
Wash­ing­ton respond­ed by esca­lat­ing the war and veto­ing a 1986 U.N. Secu­ri­ty Coun­cil res­o­lu­tion call­ing on all states — mean­ing the U.S. — to observe inter­na­tion­al law.
Anoth­er exam­ple of ter­ror­ism will be com­mem­o­rat­ed on Novem­ber 16, the 25th anniver­sary of the assas­si­na­tion of six Jesuit priests in San Sal­vador by a ter­ror­ist unit of the Sal­vado­ran army, armed and trained by the U.S. On the orders of the mil­i­tary high com­mand, the sol­diers broke into the Jesuit uni­ver­si­ty to mur­der the priests and any wit­ness­es — includ­ing their house­keep­er and her daughter.
This event cul­mi­nat­ed the U.S. ter­ror­ist wars in Cen­tral Amer­i­ca in the 1980s, though the effects are still on the front pages today in the reports of ​"ille­gal immi­grants," flee­ing in no small mea­sure from the con­se­quences of that car­nage, and being deport­ed from the U.S. to sur­vive, if they can, in the ruins of their home countries.
Wash­ing­ton has also emerged as the world cham­pi­on in gen­er­at­ing ter­ror. For­mer CIA ana­lyst Paul Pil­lar warns of the ​"resent­ment-gen­er­at­ing impact of the U.S. strikes" in Syr­ia, which may fur­ther induce the jiha­di orga­ni­za­tions Jab­hat al-Nus­ra and the Islam­ic State toward ​"repair­ing their breach from last year and cam­paign­ing in tan­dem against the U.S. inter­ven­tion by por­tray­ing it as a war against Islam."
That is by now a famil­iar con­se­quence of U.S. oper­a­tions that have helped to spread jihadism from a cor­ner of Afghanistan to a large part of the world.
Jihadis­m's most fear­some cur­rent man­i­fes­ta­tion is the Islam­ic State, or ISIS, which has estab­lished its mur­der­ous caliphate in large areas of Iraq and Syria.
"I think the Unit­ed States is one of the key cre­ators of this orga­ni­za­tion," reports for­mer CIA ana­lyst Gra­ham Fuller, a promi­nent com­men­ta­tor on the region. ​"The Unit­ed States did not plan the for­ma­tion of ISIS," he adds, ​"but its destruc­tive inter­ven­tions in the Mid­dle East and the War in Iraq were the basic caus­es of the birth of ISIS."
To this we may add the world's great­est ter­ror­ist cam­paign: Oba­ma's glob­al project of assas­si­na­tion of ​"ter­ror­ists." The ​"resent­ment-gen­er­at­ing impact" of those drone and spe­cial-forces strikes should be too well known to require fur­ther comment.
This is a record to be con­tem­plat­ed with some awe.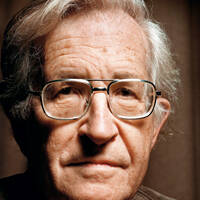 Noam Chom­sky
is Insti­tute Pro­fes­sor and Pro­fes­sor of Lin­guis­tics (Emer­i­tus) at the Mass­a­chu­setts Insti­tute of Tech­nol­o­gy, and the author of dozens of books on U.S. for­eign pol­i­cy. His most recent book is
Who Rules the World?
from Met­ro­pol­i­tan Books.