Noam Chomsky: Who Rules the World?
The longtime activist and academic gives a broad overview of the state of the rulers and resisters around the globe.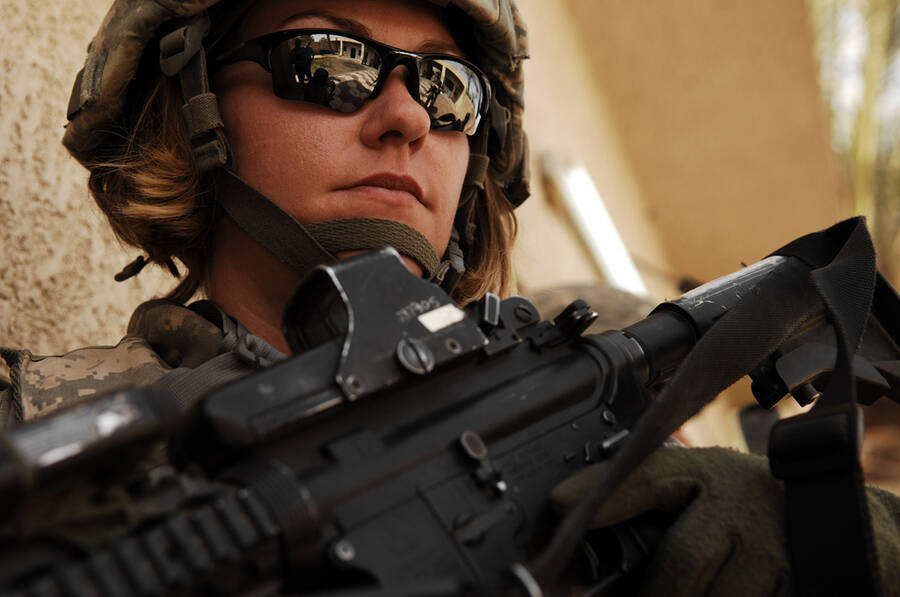 [This piece, the first of two parts, is excerpt­ed from Noam Chomsky's new book, Who Rules the World? (Metropoli­tan Books). Part 2 will be post­ed on Tues­day morn­ing. The piece first appeared at TomDis­patch.]
The elites' contempt for "the lower class of these people" has taken various forms throughout the years. In recent times one expression of this contempt is the call for passivity and obedience ("moderation in democracy") by liberal internationalists reacting to the dangerous democratizing effects of the popular movements of the 1960s.
When we ask ​"Who rules the world?" we com­mon­ly adopt the stan­dard con­ven­tion that the actors in world affairs are states, pri­mar­i­ly the great pow­ers, and we con­sid­er their deci­sions and the rela­tions among them. That is not wrong. But we would do well to keep in mind that this lev­el of abstrac­tion can also be high­ly misleading.
States of course have com­plex inter­nal struc­tures, and the choic­es and deci­sions of the polit­i­cal lead­er­ship are heav­i­ly influ­enced by inter­nal con­cen­tra­tions of pow­er, while the gen­er­al pop­u­la­tion is often mar­gin­al­ized. That is true even for the more demo­c­ra­t­ic soci­eties, and obvi­ous­ly for oth­ers. We can­not gain a real­is­tic under­stand­ing of who rules the world while ignor­ing the ​"mas­ters of mankind," as Adam Smith called them: in his day, the mer­chants and man­u­fac­tur­ers of Eng­land; in ours, multi­na­tion­al con­glom­er­ates, huge finan­cial insti­tu­tions, retail empires, and the like. Still fol­low­ing Smith, it is also wise to attend to the ​"vile max­im" to which the ​"mas­ters of mankind" are ded­i­cat­ed: ​"All for our­selves and noth­ing for oth­er peo­ple" — a doc­trine known oth­er­wise as bit­ter and inces­sant class war, often one-sided, much to the detri­ment of the peo­ple of the home coun­try and the world.
In the con­tem­po­rary glob­al order, the insti­tu­tions of the mas­ters hold enor­mous pow­er, not only in the inter­na­tion­al are­na but also with­in their home states, on which they rely to pro­tect their pow­er and to pro­vide eco­nom­ic sup­port by a wide vari­ety of means. When we con­sid­er the role of the mas­ters of mankind, we turn to such state pol­i­cy pri­or­i­ties of the moment as the Trans-Pacif­ic Part­ner­ship, one of the investor-rights agree­ments mis­la­beled ​"free-trade agree­ments" in pro­pa­gan­da and com­men­tary. They are nego­ti­at­ed in secret, apart from the hun­dreds of cor­po­rate lawyers and lob­by­ists writ­ing the cru­cial details. The inten­tion is to have them adopt­ed in good Stal­in­ist style with ​"fast track" pro­ce­dures designed to block dis­cus­sion and allow only the choice of yes or no (hence yes). The design­ers reg­u­lar­ly do quite well, not sur­pris­ing­ly. Peo­ple are inci­den­tal, with the con­se­quences one might anticipate.
The Sec­ond Superpower
The neolib­er­al pro­grams of the past gen­er­a­tion have con­cen­trat­ed wealth and pow­er in far few­er hands while under­min­ing func­tion­ing democ­ra­cy, but they have aroused oppo­si­tion as well, most promi­nent­ly in Latin Amer­i­ca but also in the cen­ters of glob­al pow­er. The Euro­pean Union (EU), one of the more promis­ing devel­op­ments of the post-World War II peri­od, has been tot­ter­ing because of the harsh effect of the poli­cies of aus­ter­i­ty dur­ing reces­sion, con­demned even by the econ­o­mists of the Inter­na­tion­al Mon­e­tary Fund (if not the IMF's polit­i­cal actors). Democ­ra­cy has been under­mined as deci­sion mak­ing shift­ed to the Brus­sels bureau­cra­cy, with the north­ern banks cast­ing their shad­ow over their proceedings.
Main­stream par­ties have been rapid­ly los­ing mem­bers to left and to right. The exec­u­tive direc­tor of the Paris-based research group EuropaNo­va attrib­ut­es the gen­er­al dis­en­chant­ment to ​"a mood of angry impo­tence as the real pow­er to shape events large­ly shift­ed from nation­al polit­i­cal lead­ers [who, in prin­ci­ple at least, are sub­ject to demo­c­ra­t­ic pol­i­tics] to the mar­ket, the insti­tu­tions of the Euro­pean Union and cor­po­ra­tions," quite in accord with neolib­er­al doc­trine. Very sim­i­lar process­es are under way in the Unit­ed States, for some­what sim­i­lar rea­sons, a mat­ter of sig­nif­i­cance and con­cern not just for the coun­try but, because of U.S. pow­er, for the world.
The ris­ing oppo­si­tion to the neolib­er­al assault high­lights anoth­er cru­cial aspect of the stan­dard con­ven­tion: it sets aside the pub­lic, which often fails to accept the approved role of ​"spec­ta­tors" (rather than ​"par­tic­i­pants") assigned to it in lib­er­al demo­c­ra­t­ic the­o­ry. Such dis­obe­di­ence has always been of con­cern to the dom­i­nant class­es. Just keep­ing to Amer­i­can his­to­ry, George Wash­ing­ton regard­ed the com­mon peo­ple who formed the mili­tias that he was to com­mand as ​"an exceed­ing­ly dirty and nasty peo­ple [evinc­ing] an unac­count­able kind of stu­pid­i­ty in the low­er class of these people."
In Vio­lent Pol­i­tics, his mas­ter­ful review of insur­gen­cies from ​"the Amer­i­can insur­gency" to con­tem­po­rary Afghanistan and Iraq, William Polk con­cludes that Gen­er­al Wash­ing­ton ​"was so anx­ious to side­line [the fight­ers he despised] that he came close to los­ing the Rev­o­lu­tion." Indeed, he ​"might have actu­al­ly done so" had France not mas­sive­ly inter­vened and ​"saved the Rev­o­lu­tion," which until then had been won by guer­ril­las — whom we would now call ​"ter­ror­ists" — while Washington's British-style army ​"was defeat­ed time after time and almost lost the war."
A com­mon fea­ture of suc­cess­ful insur­gen­cies, Polk records, is that once pop­u­lar sup­port dis­solves after vic­to­ry, the lead­er­ship sup­press­es the ​"dirty and nasty peo­ple" who actu­al­ly won the war with guer­ril­la tac­tics and ter­ror, for fear that they might chal­lenge class priv­i­lege. The elites' con­tempt for ​"the low­er class of these peo­ple" has tak­en var­i­ous forms through­out the years. In recent times one expres­sion of this con­tempt is the call for pas­siv­i­ty and obe­di­ence ("mod­er­a­tion in democ­ra­cy") by lib­er­al inter­na­tion­al­ists react­ing to the dan­ger­ous democ­ra­tiz­ing effects of the pop­u­lar move­ments of the 1960s.
Some­times states do choose to fol­low pub­lic opin­ion, elic­it­ing much fury in cen­ters of pow­er. One dra­mat­ic case was in 2003, when the Bush admin­is­tra­tion called on Turkey to join its inva­sion of Iraq. Nine­ty-five per­cent of Turks opposed that course of action and, to the amaze­ment and hor­ror of Wash­ing­ton, the Turk­ish gov­ern­ment adhered to their views. Turkey was bit­ter­ly con­demned for this depar­ture from respon­si­ble behav­ior. Deputy Sec­re­tary of Defense Paul Wol­fowitz, des­ig­nat­ed by the press as the ​"ide­al­ist-in-chief" of the admin­is­tra­tion, berat­ed the Turk­ish mil­i­tary for per­mit­ting the malfea­sance of the gov­ern­ment and demand­ed an apol­o­gy. Unper­turbed by these and innu­mer­able oth­er illus­tra­tions of our fabled ​"yearn­ing for democ­ra­cy," respectable com­men­tary con­tin­ued to laud Pres­i­dent George W. Bush for his ded­i­ca­tion to ​"democ­ra­cy pro­mo­tion," or some­times crit­i­cized him for his naïveté in think­ing that an out­side pow­er could impose its demo­c­ra­t­ic yearn­ings on others.
The Turk­ish pub­lic was not alone. Glob­al oppo­si­tion to U.S.-UK aggres­sion was over­whelm­ing. Sup­port for Washington's war plans scarce­ly reached 10% almost any­where, accord­ing to inter­na­tion­al polls. Oppo­si­tion sparked huge world­wide protests, in the Unit­ed States as well, prob­a­bly the first time in his­to­ry that impe­r­i­al aggres­sion was strong­ly protest­ed even before it was offi­cial­ly launched. On the front page of the New York Times, jour­nal­ist Patrick Tyler report­ed that ​"there may still be two super­pow­ers on the plan­et: the Unit­ed States and world pub­lic opinion."
Unprece­dent­ed protest in the Unit­ed States was a man­i­fes­ta­tion of the oppo­si­tion to aggres­sion that began decades ear­li­er in the con­dem­na­tion of the U.S. wars in Indochi­na, reach­ing a scale that was sub­stan­tial and influ­en­tial, even if far too late. By 1967, when the anti­war move­ment was becom­ing a sig­nif­i­cant force, mil­i­tary his­to­ri­an and Viet­nam spe­cial­ist Bernard Fall warned that ​"Viet­nam as a cul­tur­al and his­toric enti­ty… is threat­ened with extinc­tion… [as] the coun­try­side lit­er­al­ly dies under the blows of the largest mil­i­tary machine ever unleashed on an area of this size."
But the anti­war move­ment did become a force that could not be ignored. Nor could it be ignored when Ronald Rea­gan came into office deter­mined to launch an assault on Cen­tral Amer­i­ca. His admin­is­tra­tion mim­ic­ked close­ly the steps John F. Kennedy had tak­en 20 years ear­li­er in launch­ing the war against South Viet­nam, but had to back off because of the kind of vig­or­ous pub­lic protest that had been lack­ing in the ear­ly 1960s. The assault was awful enough. The vic­tims have yet to recov­er. But what hap­pened to South Viet­nam and lat­er all of Indochi­na, where ​"the sec­ond super­pow­er" imposed its imped­i­ments only much lat­er in the con­flict, was incom­pa­ra­bly worse.
It is often argued that the enor­mous pub­lic oppo­si­tion to the inva­sion of Iraq had no effect. That seems incor­rect to me. Again, the inva­sion was hor­ri­fy­ing enough, and its after­math is utter­ly grotesque. Nev­er­the­less, it could have been far worse. Vice Pres­i­dent Dick Cheney, Sec­re­tary of Defense Don­ald Rums­feld, and the rest of Bush's top offi­cials could nev­er even con­tem­plate the sort of mea­sures that Pres­i­dent Kennedy and Pres­i­dent Lyn­don John­son adopt­ed 40 years ear­li­er large­ly with­out protest.
West­ern Pow­er Under Pressure
There is far more to say, of course, about the fac­tors in deter­min­ing state pol­i­cy that are put to the side when we adopt the stan­dard con­ven­tion that states are the actors in inter­na­tion­al affairs. But with such non­triv­ial caveats as these, let us nev­er­the­less adopt the con­ven­tion, at least as a first approx­i­ma­tion to real­i­ty. Then the ques­tion of who rules the world leads at once to such con­cerns as China's rise to pow­er and its chal­lenge to the Unit­ed States and ​"world order," the new cold war sim­mer­ing in east­ern Europe, the Glob­al War on Ter­ror, Amer­i­can hege­mo­ny and Amer­i­can decline, and a range of sim­i­lar considerations.
The chal­lenges faced by West­ern pow­er at the out­set of 2016 are use­ful­ly sum­ma­rized with­in the con­ven­tion­al frame­work by Gideon Rach­man, chief for­eign-affairs colum­nist for the Lon­don Finan­cial Times. He begins by review­ing the West­ern pic­ture of world order: ​"Ever since the end of the Cold War, the over­whelm­ing pow­er of the U.S. mil­i­tary has been the cen­tral fact of inter­na­tion­al pol­i­tics." This is par­tic­u­lar­ly cru­cial in three regions: East Asia, where ​"the U.S. Navy has become used to treat­ing the Pacif­ic as an ​'Amer­i­can lake'"; Europe, where NATO – mean­ing the Unit­ed States, which ​"accounts for a stag­ger­ing three-quar­ters of NATO's mil­i­tary spend­ing" — ​"guar­an­tees the ter­ri­to­r­i­al integri­ty of its mem­ber states"; and the Mid­dle East, where giant U.S. naval and air bases ​"exist to reas­sure friends and to intim­i­date rivals."
The prob­lem of world order today, Rach­man con­tin­ues, is that ​"these secu­ri­ty orders are now under chal­lenge in all three regions" because of Russ­ian inter­ven­tion in Ukraine and Syr­ia, and because of Chi­na turn­ing its near­by seas from an Amer­i­can lake to ​"clear­ly con­test­ed water." The fun­da­men­tal ques­tion of inter­na­tion­al rela­tions, then, is whether the Unit­ed States should ​"accept that oth­er major pow­ers should have some kind of zone of influ­ence in their neigh­bor­hoods." Rach­man thinks it should, for rea­sons of ​"dif­fu­sion of eco­nom­ic pow­er around the world — com­bined with sim­ple com­mon sense."
There are, to be sure, ways of look­ing at the world from dif­fer­ent stand­points. But let us keep to these three regions, sure­ly crit­i­cal­ly impor­tant ones.
The Chal­lenges Today: East Asia
Begin­ning with the ​"Amer­i­can lake," some eye­brows might be raised over the report in mid-Decem­ber 2015 that ​"an Amer­i­can B‑52 bomber on a rou­tine mis­sion over the South Chi­na Sea unin­ten­tion­al­ly flew with­in two nau­ti­cal miles of an arti­fi­cial island built by Chi­na, senior defense offi­cials said, exac­er­bat­ing a hot­ly divi­sive issue for Wash­ing­ton and Bei­jing." Those famil­iar with the grim record of the 70 years of the nuclear weapons era will be all too aware that this is the kind of inci­dent that has often come per­ilous­ly close to ignit­ing ter­mi­nal nuclear war. One need not be a sup­port­er of China's provoca­tive and aggres­sive actions in the South Chi­na Sea to notice that the inci­dent did not involve a Chi­nese nuclear-capa­ble bomber in the Caribbean, or off the coast of Cal­i­for­nia, where Chi­na has no pre­ten­sions of estab­lish­ing a ​"Chi­nese lake." Luck­i­ly for the world.
Chi­nese lead­ers under­stand very well that their country's mar­itime trade routes are ringed with hos­tile pow­ers from Japan through the Malac­ca Straits and beyond, backed by over­whelm­ing U.S. mil­i­tary force. Accord­ing­ly, Chi­na is pro­ceed­ing to expand west­ward with exten­sive invest­ments and care­ful moves toward inte­gra­tion. In part, these devel­op­ments are with­in the frame­work of the Shang­hai Coop­er­a­tion Orga­ni­za­tion (SCO), which includes the Cen­tral Asian states and Rus­sia, and soon India and Pak­istan with Iran as one of the observers — a sta­tus that was denied to the Unit­ed States, which was also called on to close all mil­i­tary bases in the region. Chi­na is con­struct­ing a mod­ern­ized ver­sion of the old silk roads, with the intent not only of inte­grat­ing the region under Chi­nese influ­ence, but also of reach­ing Europe and the Mid­dle East­ern oil-pro­duc­ing regions. It is pour­ing huge sums into cre­at­ing an inte­grat­ed Asian ener­gy and com­mer­cial sys­tem, with exten­sive high-speed rail lines and pipelines.
One ele­ment of the pro­gram is a high­way through some of the world's tallest moun­tains to the new Chi­nese-devel­oped port of Gwadar in Pak­istan, which will pro­tect oil ship­ments from poten­tial U.S. inter­fer­ence. The pro­gram may also, Chi­na and Pak­istan hope, spur indus­tri­al devel­op­ment in Pak­istan, which the Unit­ed States has not under­tak­en despite mas­sive mil­i­tary aid, and might also pro­vide an incen­tive for Pak­istan to clamp down on domes­tic ter­ror­ism, a seri­ous issue for Chi­na in west­ern Xin­jiang Province. Gwadar will be part of China's ​"string of pearls," bases being con­struct­ed in the Indi­an Ocean for com­mer­cial pur­pos­es but poten­tial­ly also for mil­i­tary use, with the expec­ta­tion that Chi­na might some­day be able to project pow­er as far as the Per­sian Gulf for the first time in the mod­ern era.
All of these moves remain immune to Washington's over­whelm­ing mil­i­tary pow­er, short of anni­hi­la­tion by nuclear war, which would destroy the Unit­ed States as well.
In 2015, Chi­na also estab­lished the Asian Infra­struc­ture Invest­ment Bank (AIIB), with itself as the main share­hold­er. Fifty-six nations par­tic­i­pat­ed in the open­ing in Bei­jing in June, includ­ing U.S. allies Aus­tralia, Britain, and oth­ers which joined in defi­ance of Washington's wish­es. The Unit­ed States and Japan were absent. Some ana­lysts believe that the new bank might turn out to be a com­peti­tor to the Bret­ton Woods insti­tu­tions (the IMF and the World Bank), in which the Unit­ed States holds veto pow­er. There are also some expec­ta­tions that the SCO might even­tu­al­ly become a coun­ter­part to NATO.
The Chal­lenges Today: East­ern Europe
Turn­ing to the sec­ond region, East­ern Europe, there is a cri­sis brew­ing at the NATO-Russ­ian bor­der. It is no small mat­ter. In his illu­mi­nat­ing and judi­cious schol­ar­ly study of the region, Front­line Ukraine: Cri­sis in the Bor­der­lands, Richard Sak­wa writes — all too plau­si­bly — that the ​"Rus­so-Geor­gian war of August 2008 was in effect the first of the ​'wars to stop NATO enlarge­ment'; the Ukraine cri­sis of 2014 is the sec­ond. It is not clear whether human­i­ty would sur­vive a third."
The West sees NATO enlarge­ment as benign. Not sur­pris­ing­ly, Rus­sia, along with much of the Glob­al South, has a dif­fer­ent opin­ion, as do some promi­nent West­ern voic­es. George Ken­nan warned ear­ly on that NATO enlarge­ment is a ​"trag­ic mis­take," and he was joined by senior Amer­i­can states­men in an open let­ter to the White House describ­ing it as a ​"pol­i­cy error of his­toric proportions."
The present cri­sis has its ori­gins in 1991, with the end of the Cold War and the col­lapse of the Sovi­et Union. There were then two con­trast­ing visions of a new secu­ri­ty sys­tem and polit­i­cal econ­o­my in Eura­sia. In Sakwa's words, one vision was of a "'Wider Europe,' with the EU at its heart but increas­ing­ly coter­mi­nous with the Euro-Atlantic secu­ri­ty and polit­i­cal com­mu­ni­ty; and on the oth­er side there [was] the idea of ​'Greater Europe,' a vision of a con­ti­nen­tal Europe, stretch­ing from Lis­bon to Vladi­vos­tok, that has mul­ti­ple cen­ters, includ­ing Brus­sels, Moscow and Ankara, but with a com­mon pur­pose in over­com­ing the divi­sions that have tra­di­tion­al­ly plagued the continent."
Sovi­et leader Mikhail Gor­bachev was the major pro­po­nent of Greater Europe, a con­cept that also had Euro­pean roots in Gaullism and oth­er ini­tia­tives. How­ev­er, as Rus­sia col­lapsed under the dev­as­tat­ing mar­ket reforms of the 1990s, the vision fad­ed, only to be renewed as Rus­sia began to recov­er and seek a place on the world stage under Vladimir Putin who, along with his asso­ciate Dmit­ry Medvedev, has repeat­ed­ly ​"called for the geopo­lit­i­cal uni­fi­ca­tion of all of ​'Greater Europe' from Lis­bon to Vladi­vos­tok, to cre­ate a gen­uine ​'strate­gic partnership.'"
These ini­tia­tives were ​"greet­ed with polite con­tempt," Sak­wa writes, regard­ed as ​"lit­tle more than a cov­er for the estab­lish­ment of a ​'Greater Rus­sia' by stealth" and an effort to ​"dri­ve a wedge" between North Amer­i­ca and West­ern Europe. Such con­cerns trace back to ear­li­er Cold War fears that Europe might become a ​"third force" inde­pen­dent of both the great and minor super­pow­ers and mov­ing toward clos­er links to the lat­ter (as can be seen in Willy Brandt'sOst­poli­tik and oth­er initiatives).
The West­ern response to Russia's col­lapse was tri­umphal­ist. It was hailed as sig­nal­ing ​"the end of his­to­ry," the final vic­to­ry of West­ern cap­i­tal­ist democ­ra­cy, almost as if Rus­sia were being instruct­ed to revert to its pre-World War I sta­tus as a vir­tu­al eco­nom­ic colony of the West. NATO enlarge­ment began at once, in vio­la­tion of ver­bal assur­ances to Gor­bachev that NATO forces would not move ​"one inch to the east" after he agreed that a uni­fied Ger­many could become a NATO mem­ber — a remark­able con­ces­sion, in the light of his­to­ry. That dis­cus­sion kept to East Ger­many. The pos­si­bil­i­ty that NATO might expand beyond Ger­many was not dis­cussed with Gor­bachev, even if pri­vate­ly con­sid­ered.
Soon, NATO did begin to move beyond, right to the bor­ders of Rus­sia. The gen­er­al mis­sion of NATO was offi­cial­ly changed to a man­date to pro­tect ​"cru­cial infra­struc­ture" of the glob­al ener­gy sys­tem, sea lanes and pipelines, giv­ing it a glob­al area of oper­a­tions. Fur­ther­more, under a cru­cial West­ern revi­sion of the now wide­ly her­ald­ed doc­trine of ​"respon­si­bil­i­ty to pro­tect," sharply dif­fer­ent from the offi­cial U.N. ver­sion, NATO may now also serve as an inter­ven­tion force under U.S. command.
Of par­tic­u­lar con­cern to Rus­sia are plans to expand NATO to Ukraine. These plans were artic­u­lat­ed explic­it­ly at the Bucharest NATO sum­mit of April 2008, when Geor­gia and Ukraine were promised even­tu­al mem­ber­ship in NATO. The word­ing was unam­bigu­ous: ​"NATO wel­comes Ukraine's and Georgia's Euro-Atlantic aspi­ra­tions for mem­ber­ship in NATO. We agreed today that these coun­tries will become mem­bers of NATO." With the ​"Orange Rev­o­lu­tion" vic­to­ry of pro-West­ern can­di­dates in Ukraine in 2004, State Depart­ment rep­re­sen­ta­tive Daniel Fried rushed there and ​"empha­sized U.S. sup­port for Ukraine's NATO and Euro-Atlantic aspi­ra­tions," as a Wik­iLeaks report revealed.
Russia's con­cerns are eas­i­ly under­stand­able. They are out­lined by inter­na­tion­al rela­tions schol­ar John Mearsheimer in the lead­ing U.S. estab­lish­ment jour­nal, For­eign Affairs. He writes that ​"the tap­root of the cur­rent cri­sis [over Ukraine] is NATO expan­sion and Washington's com­mit­ment to move Ukraine out of Moscow's orbit and inte­grate it into the West," which Putin viewed as ​"a direct threat to Russia's core interests."
"Who can blame him?" Mearsheimer asks, point­ing out that ​"Wash­ing­ton may not like Moscow's posi­tion, but it should under­stand the log­ic behind it." That should not be too dif­fi­cult. After all, as every­one knows, ​"The Unit­ed States does not tol­er­ate dis­tant great pow­ers deploy­ing mil­i­tary forces any­where in the West­ern hemi­sphere, much less on its borders."
In fact, the U.S. stand is far stronger. It does not tol­er­ate what is offi­cial­ly called ​"suc­cess­ful defi­ance" of the Mon­roe Doc­trine of 1823, which declared (but could not yet imple­ment) U.S. con­trol of the hemi­sphere. And a small coun­try that car­ries out such suc­cess­ful defi­ance may be sub­ject­ed to ​"the ter­rors of the earth" and a crush­ing embar­go — as hap­pened to Cuba. We need not ask how the Unit­ed States would have react­ed had the coun­tries of Latin Amer­i­ca joined the War­saw Pact, with plans for Mex­i­co and Cana­da to join as well. The mer­est hint of the first ten­ta­tive steps in that direc­tion would have been ​"ter­mi­nat­ed with extreme prej­u­dice," to adopt CIA lingo.
As in the case of Chi­na, one does not have to regard Putin's moves and motives favor­ably to under­stand the log­ic behind them, nor to grasp the impor­tance of under­stand­ing that log­ic instead of issu­ing impre­ca­tions against it. As in the case of Chi­na, a great deal is at stake, reach­ing as far — lit­er­al­ly — as ques­tions of survival.
The Chal­lenges Today: The Islam­ic World
Let us turn to the third region of major con­cern, the (large­ly) Islam­ic world, also the scene of the Glob­al War on Ter­ror (GWOT) that George W. Bush declared in 2001 after the 9⁄11 ter­ror­ist attack. To be more accu­rate, re-declared. The GWOT was declared by the Rea­gan admin­is­tra­tion when it took office, with fevered rhetoric about a ​"plague spread by depraved oppo­nents of civ­i­liza­tion itself" (as Rea­gan put it) and a ​"return to bar­barism in the mod­ern age" (the words of George Shultz, his sec­re­tary of state). The orig­i­nal GWOT has been qui­et­ly removed from his­to­ry. It very quick­ly turned into a mur­der­ous and destruc­tive ter­ror­ist war afflict­ing Cen­tral Amer­i­ca, south­ern Africa, and the Mid­dle East, with grim reper­cus­sions to the present, even lead­ing to con­dem­na­tion of the Unit­ed States by the World Court (which Wash­ing­ton dis­missed). In any event, it is not the right sto­ry for his­to­ry, so it is gone.
The suc­cess of the Bush-Oba­ma ver­sion of GWOT can read­i­ly be eval­u­at­ed on direct inspec­tion. When the war was declared, the ter­ror­ist tar­gets were con­fined to a small cor­ner of trib­al Afghanistan. They were pro­tect­ed by Afghans, who most­ly dis­liked or despised them, under the trib­al code of hos­pi­tal­i­ty — which baf­fled Amer­i­cans when poor peas­ants refused ​"to turn over Osama bin Laden for the, to them, astro­nom­i­cal sum of $25 million."
There are good rea­sons to believe that a well-con­struct­ed police action, or even seri­ous diplo­mat­ic nego­ti­a­tions with the Tal­iban, might have placed those sus­pect­ed of the 9⁄11 crimes in Amer­i­can hands for tri­al and sen­tenc­ing. But such options were off the table. Instead, the reflex­ive choice was large-scale vio­lence — not with the goal of over­throw­ing the Tal­iban (that came lat­er) but to make clear U.S. con­tempt for ten­ta­tive Tal­iban offers of the pos­si­ble extra­di­tion of bin Laden. How seri­ous these offers were we do not know, since the pos­si­bil­i­ty of explor­ing them was nev­er enter­tained. Or per­haps the Unit­ed States was just intent on ​"try­ing to show its mus­cle, score a vic­to­ry and scare every­one in the world. They don't care about the suf­fer­ing of the Afghans or how many peo­ple we will lose."
That was the judg­ment of the high­ly respect­ed anti-Tal­iban leader Abdul Haq, one of the many oppo­si­tion­ists who con­demned the Amer­i­can bomb­ing cam­paign launched in Octo­ber 2001 as ​"a big set­back" for their efforts to over­throw the Tal­iban from with­in, a goal they con­sid­ered with­in their reach. His judg­ment is con­firmed by Richard A. Clarke, who was chair­man of the Coun­tert­er­ror­ism Secu­ri­ty Group at the White House under Pres­i­dent George W. Bush when the plans to attack Afghanistan were made. As Clarke describes the meet­ing, when informed that the attack would vio­late inter­na­tion­al law, ​"the Pres­i­dent yelled in the nar­row con­fer­ence room, ​'I don't care what the inter­na­tion­al lawyers say, we are going to kick some ass.'" The attack was also bit­ter­ly opposed by the major aid orga­ni­za­tions work­ing in Afghanistan, who warned that mil­lions were on the verge of star­va­tion and that the con­se­quences might be horrendous.
The con­se­quences for poor Afghanistan years lat­er need hard­ly be reviewed.
The next tar­get of the sledge­ham­mer was Iraq. The U.S.-UK inva­sion, utter­ly with­out cred­i­ble pre­text, is the major crime of the twen­ty-first cen­tu­ry. The inva­sion led to the death of hun­dreds of thou­sands of peo­ple in a coun­try where the civil­ian soci­ety had already been dev­as­tat­ed by Amer­i­can and British sanc­tions that were regard­ed as ​"geno­ci­dal" by the two dis­tin­guished inter­na­tion­al diplo­mats who admin­is­tered them, and resigned in protest for this rea­son. The inva­sion also gen­er­at­ed mil­lions of refugees, large­ly destroyed the coun­try, and insti­gat­ed a sec­tar­i­an con­flict that is now tear­ing apart Iraq and the entire region. It is an aston­ish­ing fact about our intel­lec­tu­al and moral cul­ture that in informed and enlight­ened cir­cles it can be called, bland­ly, ​"the lib­er­a­tion of Iraq."
Pen­ta­gon and British Min­istry of Defense polls found that only 3% of Iraqis regard­ed the U.S. secu­ri­ty role in their neigh­bor­hood as legit­i­mate, less than 1% believed that ​"coali­tion" (U.S.-UK) forces were good for their secu­ri­ty, 80% opposed the pres­ence of coali­tion forces in the coun­try, and a major­i­ty sup­port­ed attacks on coali­tion troops. Afghanistan has been destroyed beyond the pos­si­bil­i­ty of reli­able polling, but there are indi­ca­tions that some­thing sim­i­lar may be true there as well. Par­tic­u­lar­ly in Iraq the Unit­ed States suf­fered a severe defeat, aban­don­ing its offi­cial war aims, and leav­ing the coun­try under the influ­ence of the sole vic­tor, Iran.
The sledge­ham­mer was also wield­ed else­where, notably in Libya, where the three tra­di­tion­al impe­r­i­al pow­ers (Britain, France, and the Unit­ed States) pro­cured Secu­ri­ty Coun­cil res­o­lu­tion 1973 and instant­ly vio­lat­ed it, becom­ing the air force of the rebels. The effect was to under­cut the pos­si­bil­i­ty of a peace­ful, nego­ti­at­ed set­tle­ment; sharply increase casu­al­ties (by at least a fac­tor of 10, accord­ing to polit­i­cal sci­en­tist Alan Kuper­man); leave Libya in ruins, in the hands of war­ring mili­tias; and, more recent­ly, to pro­vide the Islam­ic State with a base that it can use to spread ter­ror beyond. Quite sen­si­ble diplo­mat­ic pro­pos­als by the African Union, accept­ed in prin­ci­ple by Libya's Muam­mar Qaddafi, were ignored by the impe­r­i­al tri­umvi­rate, as Africa spe­cial­ist Alex de Waal reviews. A huge flow of weapons and jihadis has spread ter­ror and vio­lence from West Africa (now the cham­pi­on for ter­ror­ist mur­ders) to the Lev­ant, while the NATO attack also sent a flood of refugees from Africa to Europe.
Yet anoth­er tri­umph of ​"human­i­tar­i­an inter­ven­tion," and, as the long and often ghast­ly record reveals, not an unusu­al one, going back to its mod­ern ori­gins four cen­turies ago.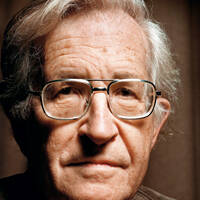 Noam Chom­sky
is Insti­tute Pro­fes­sor and Pro­fes­sor of Lin­guis­tics (Emer­i­tus) at the Mass­a­chu­setts Insti­tute of Tech­nol­o­gy, and the author of dozens of books on U.S. for­eign pol­i­cy. His most recent book is
Who Rules the World?
from Met­ro­pol­i­tan Books.