To many of us, the fear of fly­ing is con­crete: We are haunt­ed by how many parts of such an immense­ly com­pli­cat­ed machine as a mod­ern plane have to func­tion smooth­ly in order for the plane to remain in the air – one small lever breaks some­where, and we spi­ral downwards…
Our readiness to assume guilt for the threats to our environment is deceptively reassuring: We like to be guilty since, if we are guilty, then it all depends on us.
When one starts to think how many things can go wrong, one can­not but expe­ri­ence total and over­whelm­ing pan­ic. Is it not some­thing sim­i­lar to what we in Europe expe­ri­enced as Eyjaf­jal­la­jökull erupt­ed? The fact that a cloud from a minor vol­canic erup­tion in Ice­land – a small dis­tur­bance in the com­plex mech­a­nism of life on the Earth – can bring to a stand­still the aer­i­al traf­fic over an entire con­ti­nent is a reminder of how, with all its pow­er to trans­form nature, humankind remains just anoth­er species on the plan­et Earth.
The socioe­co­nom­ic impact of such a minor out­burst is due to our tech­no­log­i­cal devel­op­ment (air trav­el) – a cen­tu­ry ago, such an erup­tion would have passed unno­ticed. Tech­no­log­i­cal devel­op­ment makes us more inde­pen­dent from nature. At the same time, at a dif­fer­ent lev­el, it makes us more depen­dent on nature's whims.
Decades ago, when a man made the first step on the sur­face of the moon, his first words were: ​"That's one small step for man, one giant leap for mankind." Now, apro­pos the vol­canic erup­tion on Ice­land and its con­se­quences, we can say: ​"That's one small step back for nature, one giant step back for humankind."
There­in resides the first les­son of the lat­est vol­canic out­burst: Our grow­ing free­dom and con­trol over nature, our sur­vival itself, depends on a series of sta­ble nat­ur­al para­me­ters that we auto­mat­i­cal­ly take for grant­ed (tem­per­a­ture, the com­po­si­tion of the air, suf­fi­cient water and ener­gy sup­ply, etc.). We can ​"do what we want" only inso­far as we remain mar­gin­al enough, so that we don't seri­ous­ly per­turb the para­me­ters of life on Earth. The pal­pa­ble lim­i­ta­tion of our free­dom imposed by eco­log­i­cal dis­tur­bances is the para­dox­i­cal out­come of the expo­nen­tial growth of our free­dom and pow­er. Indeed, our grow­ing abil­i­ty to trans­form nature can desta­bi­lize the very basic geo­log­i­cal para­me­ters of life on Earth.
The fact that humankind is becom­ing a geo­log­i­cal agent indi­cates the begin­ning of a new geo­log­i­cal era – one bap­tized by some sci­en­tists as ​"Anthro­pocene." With the recent dev­as­tat­ing earth­quakes in the inte­ri­or of Chi­na, this notion of the Anthro­pocene has acquired a new actu­al­i­ty. The con­struc­tion of the gigan­tic Three Gorges Dam, which result­ed in large new arti­fi­cial lakes, put addi­tion­al pres­sure on the sur­face, thus con­tribut­ing to the earthquakes.
How­ev­er, this readi­ness to assume the guilt for the threats to our envi­ron­ment is decep­tive­ly reas­sur­ing: We like to be guilty since, if we are guilty, it all depends on us. We pull the strings of the cat­a­stro­phe, so we can also save our­selves sim­ply by chang­ing our lives. What is real­ly hard for us (at least in the West) to accept is that we are reduced to the role of a pas­sive observ­er who sits and watch­es what our fate will be. To avoid this impo­tence, we engage in fran­tic, obses­sive activ­i­ties. We recy­cle old paper, we buy organ­ic food, we install long-last­ing light bulbs – what­ev­er – just so we can be sure that we are doing some­thing. We make our indi­vid­ual con­tri­bu­tion like the soc­cer fan who sup­ports his team in front of a TV screen at home, shout­ing and jump­ing from his seat, in the belief that this will some­how influ­ence the game's outcome.
The typ­i­cal form of fetishist dis­avow­al apro­pos ecol­o­gy goes like this: ​"I know very well (that we are all threat­ened), but I don't real­ly believe it (so I am not ready to do any­thing real­ly impor­tant like chang­ing my way of life)." But there is also the oppo­site form of dis­avow­al: ​"I know very well that I can­not real­ly influ­ence the process that can lead to my ruin (like a vol­canic out­burst), but it is nonethe­less too trau­mat­ic for me to accept this, so I can­not resist the urge to do some­thing, even if I know it is ulti­mate­ly meaningless."
The ongo­ing vol­canic out­burst is thus a use­ful reminder that our eco­log­i­cal trou­bles can­not be reduced to our hubris, to our dis­turb­ing the bal­anced order of the Moth­er Earth. Nature is chaot­ic in itself, prone to the wildest dis­as­ters, to mean­ing­less and unpre­dictable cat­a­stro­phes. We are mer­ci­less­ly exposed to nature's cru­el whims. There is no Moth­er Earth watch­ing over us.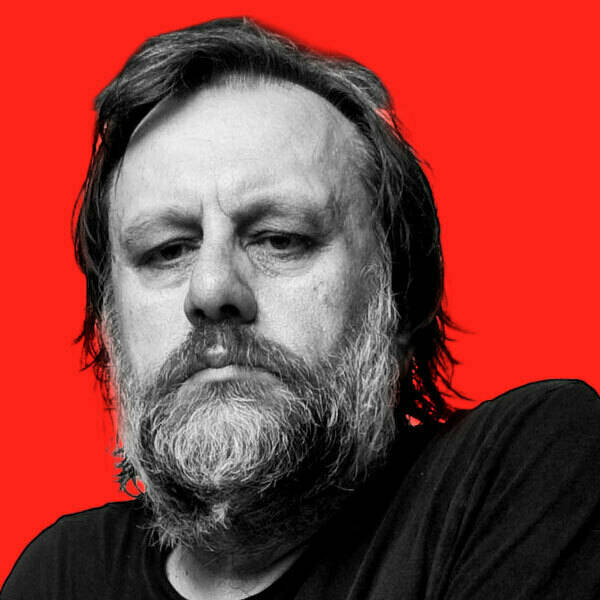 Slavoj Žižek
, a Sloven­ian philoso­pher and psy­cho­an­a­lyst, is a senior researcher at the the Insti­tute for Human­i­ties, Birk­beck Col­lege, Uni­ver­si­ty of Lon­don. He has also been a vis­it­ing pro­fes­sor at more than
10
uni­ver­si­ties around the world. Žižek is the author of many books, includ­ing Liv­ing in the End Times, First As Tragedy, Then As Farce, The Year of Dream­ing Dan­ger­ous­ly and Trou­ble in Paradise.