The Neo-Scramble for Africa
Our first black president's approach to Africa doesn't feel like a first.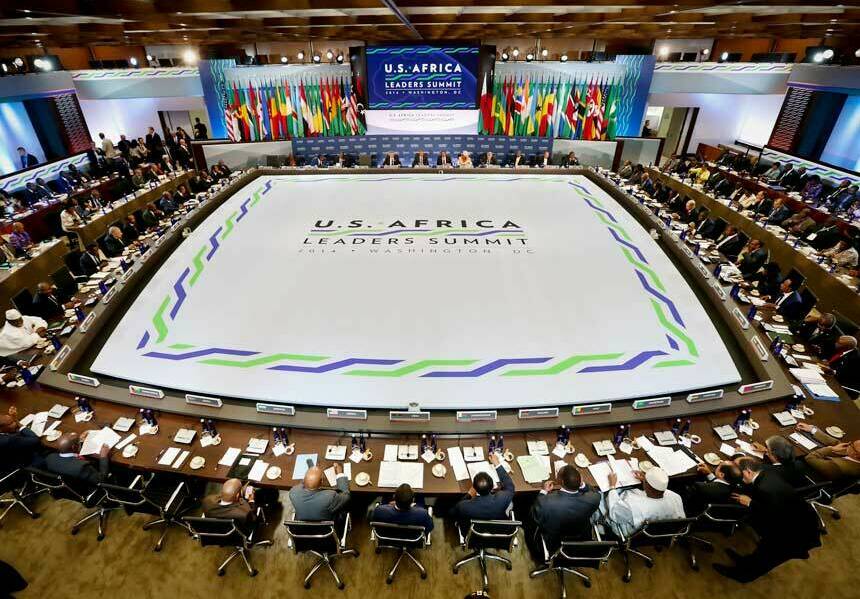 In the new race for Africa, the Unit­ed States staked its posi­tion in ear­ly August, when Pres­i­dent Oba­ma con­vened four dozen African heads of state for the first-ever U.S.-African Lead­ers Sum­mit. The three-day gath­er­ing was the most direct expres­sion of the Unit­ed States' grow­ing con­cern with China's deep­en­ing influ­ence on the continent.
America's war hawks-turned-corporate scouts are well-positioned to wage proxy conflicts in a bitter competition for increasingly precious resources.
Accord­ing to the Brook­ings Insti­tu­tion, Chi­na over­took the Unit­ed States as Africa's largest trad­ing part­ner in 2009 and has been widen­ing the mar­gin ever since. China's not act­ing out of altru­ism, of course. It has devel­oped an insa­tiable appetite for Africa's min­er­al and petro­le­um resources.
Still, its invest­ment reg­i­men dif­fers dra­mat­i­cal­ly from the West­ern mod­el. The Unit­ed States and the Euro­pean Union, admin­is­ter­ing the free-mar­ket dog­ma of the Inter­na­tion­al Mon­e­tary Fund, require recip­i­ents to make ​"struc­tur­al adjust­ments" — e.g., reduce sub­si­dies and increase pri­va­ti­za­tion — while Chi­nese trade arrange­ments invest heav­i­ly in infra­struc­ture devel­op­ment with lit­tle polit­i­cal interference.
The U.S. sum­mit was a way to exploit Obama's con­nec­tions to the African con­ti­nent before his exit from office. Oba­ma not­ed at the sum­mit, ​"I [also] stand before you as the son of a man from Africa. The blood of Africa runs through our fam­i­ly. And so for us, the bonds between our coun­tries, our con­ti­nents, are deeply personal."
Par­tial­ly spon­sored by Bloomberg Phil­an­thropies, a foun­da­tion head­ed by bil­lion­aire and for­mer New York City May­or Michael Bloomberg, the assem­blage sought to encour­age U.S. cor­po­ra­tions to invest and trade in Africa's emerg­ing mar­kets, while stress­ing the U.S. government's com­mit­ment to African secu­ri­ty and democ­ra­cy. The stereo­typ­i­cal view of a con­ti­nent per­pet­u­al­ly mired in war, famine, dis­ease and cor­rup­tion was coun­tered with depic­tions of Africa as home to six of the world's 10 fastest grow­ing economies. The sum­mit show­cased $33 bil­lion in new U.S. invest­ments from both gov­ern­ment and pri­vate-sec­tor sources, includ­ing $12 bil­lion in direct aid (most­ly military).
Not every­one was impressed with the sum­mit agen­da. One crit­ic was Prexy Nes­bitt, a long-time human rights advo­cate and expert on African affairs. ​"We think that peo­ple should be at the cen­ter of U.S. pol­i­cy in Africa," Nes­bitt told In These Times. ​"But the White House sum­mit was about noth­ing but cor­po­rate pen­e­tra­tion and mil­i­ta­riza­tion." While Nes­bitt acknowl­edged the his­toric nature of the meet­ing, he said count­less oppor­tu­ni­ties were missed to engage with Africa's real prob­lems, such as land grab­bing, ram­pant cor­rup­tion, widen­ing wealth dis­par­i­ties, vio­lence against women and increas­ing xeno­pho­bia. The minds of too many African lead­ers have been fogged by neolib­er­al log­ic, he says, ​"and they assume that mar­kets will take care of every­thing, even as their peo­ple con­tin­ue to suffer."
Nes­bitt helped orga­nize Empow­ered Africa Dia­logue, an alter­na­tive forum held August 4 at Howard Uni­ver­si­ty. Con­vened under the aus­pices of the pro­gres­sive U.S.-Africa Net­work, the forum includ­ed activists such as Kenya's Mithi­ka Mwen­da, of the Pan African Cli­mate Jus­tice Alliance, Ethiopia's Bren­da Mofya, of Oxfam Inter­na­tion­al, Syra­cuse Uni­ver­si­ty African-Amer­i­can stud­ies pro­fes­sor Horace Camp­bell, and Bill Fletch­er, a for­mer pres­i­dent of TransAfrica Forum.
At this forum, the Africa pol­i­cy of our first black pres­i­dent was round­ly con­demned. The U.S. smoth­ers Africa under its own agen­da, said Camp­bell, liken­ing the U.S.-Africa rela­tion­ship to the chok­ing of Eric Gar­ner — a black man from Stat­en Island, New York, who died in July after a police offi­cer put him in a choke­hold. But Africa, Camp­bell said, would resist.
A major con­cern at the Howard sum­mit was the bur­geon­ing U.S. mil­i­tary pres­ence in Africa. While its full scope is clas­si­fied because of the anti-ter­ror­ism role of the U.S. African Com­mand, an inves­ti­ga­tion by the inde­pen­dent online news shop Tom-Dis­patch found the U.S. mil­i­tary to be involved ​"with no few­er than 49 African nations." The pub­li­ca­tion notes that offi­cers run­ning America's secret wars say: ​"Africa is the bat­tle­field of tomor­row, today."
In oth­er words, America's war hawks-turned-cor­po­rate scouts are well-posi­tioned to wage proxy con­flicts in a bit­ter com­pe­ti­tion for increas­ing­ly pre­cious resources.
Unfor­tu­nate­ly, the new scram­ble for Africa sounds much like the old one.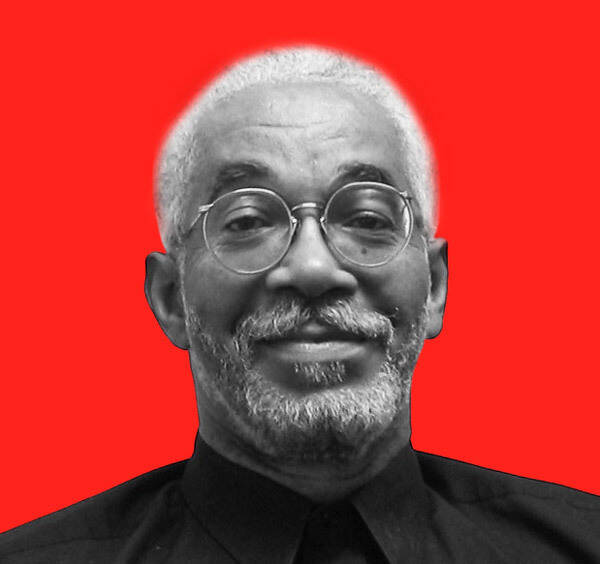 Sal­im Muwakkil
is a senior edi­tor of
In These Times
, where he has worked since
1983
. He is the host of The
Sal­im Muwakkil
show on WVON, Chicago's his­toric black radio sta­tion, and he wrote the text for the book
HAROLD: Pho­tographs from the Harold Wash­ing­ton Years
.