The Obama Doctrine
What American exceptionalism and isolationism share.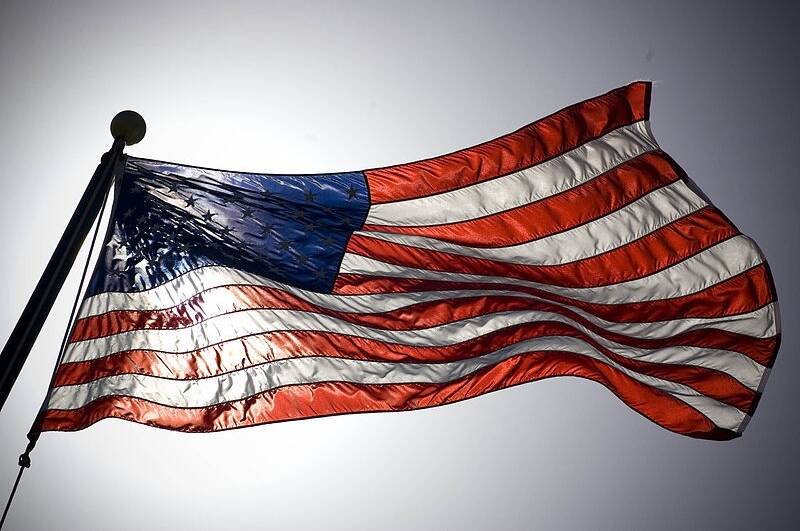 The recent Oba­ma-Putin tiff over Amer­i­can excep­tion­al­ism reignit­ed an ongo­ing debate over the Oba­ma Doc­trine: Is the pres­i­dent veer­ing toward iso­la­tion­ism? Or will he proud­ly car­ry the ban­ner of exceptionalism?
Another 'political persuasion' is imaginable: the outrage Americans adopt when Russia invades Afghanistan or Saddam Hussein invades Kuwait. But the secular religion bars us from seeing ourselves through a similar lens.
The debate is nar­row­er than it may seem. There is con­sid­er­able com­mon ground between the two posi­tions, as was expressed clear­ly by Hans Mor­gen­thau, the founder of the now dom­i­nant no-sen­ti­men­tal­i­ty ​"real­ist" school of inter­na­tion­al relations.
Through­out his work, Mor­gen­thau describes Amer­i­ca as unique among all pow­ers past and present in that it has a ​"tran­scen­dent pur­pose" that it ​"must defend and pro­mote" through­out the world: ​"the estab­lish­ment of equal­i­ty in freedom."
The com­pet­ing con­cepts ​"excep­tion­al­ism" and ​"iso­la­tion­ism" both accept this doc­trine and its var­i­ous elab­o­ra­tions but dif­fer with regard to its application.
One extreme was vig­or­ous­ly defend­ed by Pres­i­dent Oba­ma in his Sep­tem­ber 10 address to the nation: ​"What makes Amer­i­ca dif­fer­ent," he declared, ​"what makes us excep­tion­al," is that we are ded­i­cat­ed to act, ​"with humil­i­ty, but with resolve," when we detect vio­la­tions somewhere.
​"For near­ly sev­en decades the Unit­ed States has been the anchor of glob­al secu­ri­ty," a role that ​"has meant more than forg­ing inter­na­tion­al agree­ments; it has meant enforc­ing them."
The com­pet­ing doc­trine, iso­la­tion­ism, holds that we can no longer afford to car­ry out the noble mis­sion of rac­ing to put out the fires lit by oth­ers. It takes seri­ous­ly a cau­tion­ary note sound­ed 20 years ago by the New York Times colum­nist Thomas Fried­man that ​"grant­i­ng ide­al­ism a near exclu­sive hold on our for­eign pol­i­cy" may lead us to neglect our own inter­ests in our devo­tion to the needs of others.
Between these extremes, the debate over for­eign pol­i­cy rages.
At the fringes, some observers reject the shared assump­tions, bring­ing up the his­tor­i­cal record: for exam­ple, the fact that ​"for near­ly sev­en decades" the Unit­ed States has led the world in aggres­sion and sub­ver­sion — over­throw­ing elect­ed gov­ern­ments and impos­ing vicious dic­ta­tor­ships, sup­port­ing hor­ren­dous crimes, under­min­ing inter­na­tion­al agree­ments and leav­ing trails of blood, destruc­tion and misery.
To these mis­guid­ed crea­tures, Mor­gen­thau pro­vid­ed an answer. A seri­ous schol­ar, he rec­og­nized that Amer­i­ca has con­sis­tent­ly vio­lat­ed its ​"tran­scen­dent purpose."
But to bring up this objec­tion, he explains, is to com­mit ​"the error of athe­ism, which denies the valid­i­ty of reli­gion on sim­i­lar grounds." It is the tran­scen­dent pur­pose of Amer­i­ca that is ​"real­i­ty"; the actu­al his­tor­i­cal record is mere­ly ​"the abuse of reality."
In short, ​"Amer­i­can excep­tion­al­ism" and ​"iso­la­tion­ism" are gen­er­al­ly under­stood to be tac­ti­cal vari­ants of a sec­u­lar reli­gion, with a grip that is quite extra­or­di­nary, going beyond nor­mal reli­gious ortho­doxy in that it can bare­ly even be per­ceived. Since no alter­na­tive is think­able, this faith is adopt­ed reflexively.
Oth­ers express the doc­trine more crude­ly. One of Pres­i­dent Rea­gan's U.N. ambas­sadors, Jeane Kirk­patrick, devised a new method to deflect crit­i­cism of state crimes. Those unwill­ing to dis­miss them as mere ​"blun­ders" or ​"inno­cent naïveté" can be charged with ​"moral equiv­a­lence" — of claim­ing that the U.S. is no dif­fer­ent from Nazi Ger­many, or who­ev­er the cur­rent demon may be. The device has since been wide­ly used to pro­tect pow­er from scrutiny.
Even seri­ous schol­ar­ship con­forms. Thus in the cur­rent issue of the jour­nal Diplo­mat­ic His­to­ry, schol­ar Jef­frey A. Engel reflects on the sig­nif­i­cance of his­to­ry for policymakers.
Engel cites Viet­nam, where, ​"depend­ing on one's polit­i­cal per­sua­sion," the les­son is either ​"avoid­ance of the quick­sand of esca­lat­ing inter­ven­tion, iso­la­tion­ism, or the need to pro­vide mil­i­tary com­man­ders free rein to oper­ate devoid of polit­i­cal pres­sure" — as we car­ried out our mis­sion to bring sta­bil­i­ty, equal­i­ty and free­dom by destroy­ing three coun­tries and leav­ing mil­lions of corpses.
The Viet­nam death toll con­tin­ues to mount into the present because of the chem­i­cal war­fare that Pres­i­dent Kennedy ini­ti­at­ed there — even as he esca­lat­ed Amer­i­can sup­port for a mur­der­ous dic­ta­tor­ship to all — out attack, the worst case of aggres­sion dur­ing Oba­ma's ​"sev­en decades."
Anoth­er ​"polit­i­cal per­sua­sion" is imag­in­able: the out­rage Amer­i­cans adopt when Rus­sia invades Afghanistan or Sad­dam Hus­sein invades Kuwait. But the sec­u­lar reli­gion bars us from see­ing our­selves through a sim­i­lar lens.
One mech­a­nism of self-pro­tec­tion is to lament the con­se­quences of our fail­ure to act. Thus New York Times colum­nist David Brooks, rumi­nat­ing on the drift of Syr­ia to ​"Rwan­da — like" hor­ror, con­cludes that the deep­er issue is the Sun­ni-Shi­ite vio­lence tear­ing the region asunder.
That vio­lence is a tes­ti­mo­ny to the fail­ure ​"of the recent Amer­i­can strat­e­gy of light-foot­print with­draw­al" and the loss of what for­mer for­eign ser­vice offi­cer Gary Grap­po calls the ​"mod­er­at­ing influ­ence of Amer­i­can forces."
Those still delud­ed by ​"abuse of real­i­ty" —that is, fact — might recall that the Sun­ni-Shi­ite vio­lence result­ed from the worst crime of aggres­sion of the new mil­len­ni­um, the U.S. inva­sion of Iraq. And those bur­dened with rich­er mem­o­ries might recall that the Nurem­berg Tri­als sen­tenced Nazi crim­i­nals to hang­ing because, accord­ing to the Tri­bunal's judg­ment, aggres­sion is ​"the supreme inter­na­tion­al crime dif­fer­ing only from oth­er war crimes in that it con­tains with­in itself the accu­mu­lat­ed evil of the whole."
The same lament is the top­ic of a cel­e­brat­ed study by Saman­tha Pow­er, the new U.S. ambas­sador to the Unit­ed Nations. In A Prob­lem from Hell: Amer­i­ca in the Age of Geno­cide, Pow­er writes about the crimes of oth­ers and our inad­e­quate response.
She devotes a sen­tence to one of the few cas­es dur­ing the sev­en decades that might tru­ly rank as geno­cide: the Indone­sian inva­sion of East Tim­or in 1975. Trag­i­cal­ly, the Unit­ed States ​"looked away," Pow­er reports.
Daniel Patrick Moyni­han, her pre­de­ces­sor as U.N. ambas­sador at the time of the inva­sion, saw the mat­ter dif­fer­ent­ly. In his book A Dan­ger­ous Place, he described with great pride how he ren­dered the U.N. ​"utter­ly inef­fec­tive in what­ev­er mea­sures it under­took" to end the aggres­sion, because ​"the Unit­ed States wished things to turn out as they did."
And indeed, far from look­ing away, Wash­ing­ton gave a green light to the Indone­sian invaders and imme­di­ate­ly pro­vid­ed them with lethal mil­i­tary equip­ment. The U.S. pre­vent­ed the U.N. Secu­ri­ty Coun­cil from act­ing and con­tin­ued to lend firm sup­port to the aggres­sors and their geno­ci­dal actions, includ­ing the atroc­i­ties of 1999, until Pres­i­dent Clin­ton called a halt — as could have hap­pened any­time dur­ing the pre­vi­ous 25 years.
But that is mere abuse of reality.
It is all too easy to con­tin­ue, but also point­less. Brooks is right to insist that we should go beyond the ter­ri­ble events before our eyes and reflect about the deep­er process­es and their lessons.
Among these, no task is more urgent than to free our­selves from the reli­gious doc­trines that con­sign the actu­al events of his­to­ry to obliv­ion and there­by rein­force our basis for fur­ther ​"abus­es of reality."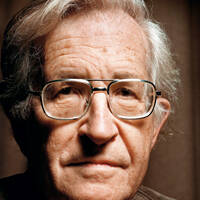 Noam Chom­sky
is Insti­tute Pro­fes­sor and Pro­fes­sor of Lin­guis­tics (Emer­i­tus) at the Mass­a­chu­setts Insti­tute of Tech­nol­o­gy, and the author of dozens of books on U.S. for­eign pol­i­cy. His most recent book is
Who Rules the World?
from Met­ro­pol­i­tan Books.