Official Tipped Off Hess Rail Yard About Oil-Carrier Inspection
Emails cast doubt on the integrity of a federal crackdown on unsafe shipping practices.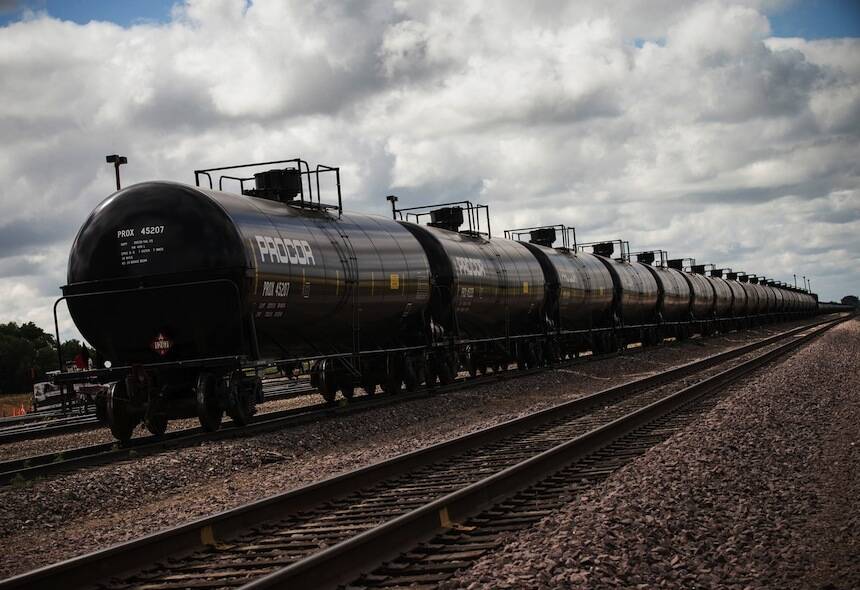 Emails obtained by In These Times show a cozy rela­tion­ship between North Dakota's oil indus­try and a chief fed­er­al inspec­tor charged with mon­i­tor­ing the safe­ty of ship­ping crude oil by rail. The emails cast seri­ous doubts on the integri­ty of the fed­er­al government's sup­posed crack­down on the industry's shod­dy ship­ping prac­tices — a sub­ject of grow­ing con­cern in the midst of a large­ly unreg­u­lat­ed, and in some cas­es, dead­ly, trans­port boom.
PHMSA routinely comes under fire for being too friendly with the energy industry that it regulates and for taking too long to issue much-needed rules. The small-budget agency also has oversight of the nation's interstate oil and gas pipelines. Its 151 inspectors cover more than 2 million miles of pipeline across the country.
Last August, the Pipeline and Haz­ardous Mate­ri­als Safe­ty Agency (PHM­SA) and Fed­er­al Rail­road Admin­is­tra­tion announced they were rolling out the ​"Bakken Blitz" — a crack­down on ship­pers and car­ri­ers that mis­la­bel their car­go. Fed­er­al haz­mat reg­u­la­tions require trains car­ry­ing oil to prop­er­ly clas­si­fy and iden­ti­fy their ship­ments with plac­ards. These prac­tices are sup­posed to ensure that oil is safe­ly pack­aged before being shipped. They're also aimed at inform­ing rail­road per­son­nel and, in the event of a mishap, any emer­gency respon­ders. Reg­u­la­tors intro­duced the Blitz just one month after the Lac Mégan­tic dis­as­ter, when a run­away freight train car­ry­ing oil explod­ed in the small Que­bec town, killing 47 peo­ple. In that case, Cana­di­an safe­ty inves­ti­ga­tors found Amer­i­can ship­pers in North Dakota's Bakken region had under­stat­ed the volatil­i­ty of the oil that ignit­ed and destroyed much of Lac Mégantic's down­town area. Improp­er clas­si­fi­ca­tion caused the ship­ment to be trans­port­ed in an improp­er pack­age. Emer­gency respon­ders, too, were caught by sur­prise at how quick­ly the fire spread and how long it burned.
As part of the Depart­ment of Transportation's new enforce­ment effort, PHM­SA offi­cials show up unan­nounced at rail facil­i­ties to con­duct clas­si­fi­ca­tion inspec­tions — at least that's what an agency spokesper­son told In These Times at first. An email obtained through a Free­dom of Infor­ma­tion Act request strong­ly sug­gests that Kip­ton Wills, Cen­tral Region Direc­tor of PHM­SA's Office of Haz­ardous Mate­ri­als Enforce­ment, pre-arranged at least one of his agency's vis­its to a Hess Corp. rail yard in Tio­ga, North Dako­ta, last October.
​"We will accom­mo­date your request to inspect trucks at the Tio­ga Rail Ter­mi­nal," Jody Schroed­er, the rail ter­mi­nal super­vi­sor, wrote in an email to Wills dat­ed Octo­ber 3, 2013 — five days before the inspec­tion took place. ​"At your con­ve­nience please let me know your sched­ule for this event."
Schroed­er lat­er con­firmed that Wills reached out to him about the visit.
Ear­li­er this month, PHM­SA spokesper­son Gor­don Del­cam­bre told In These Times that such inspec­tions are impromp­tu. ​"They're unan­nounced," he said. "[Inspec­tors] fig­ure out who they're going to vis­it ahead of time, make plans, go to the area and then start knock­ing on doors."
Indeed, this is nor­mal pro­ce­dure. The agency's hand­book notes ​"the pol­i­cy of the PHM­SA haz­ardous mate­ri­als enforce­ment pro­gram is to con­duct unan­nounced inspec­tions." Excep­tions can include cas­es of ​"appar­ent immi­nent dan­ger to enable the com­pa­ny to cor­rect the dan­ger," instances where spe­cial prepa­ra­tions, records and equip­ment are nec­es­sary, and cas­es where ​"giv­ing advance notice would enhance the prob­a­bil­i­ty of an effec­tive and thor­ough inspection."
Del­cam­bre said he would fol­low up with PHMSA's Cen­tral Region direc­tor Wills to con­firm the crude-by-rail inspec­tions were unan­nounced. ​"Our field haz­mat inspec­tor pro­ce­dures have not changed with our Bakken region effort," Del­cam­bre wrote lat­er that day in an email. ​"PHM­SA inspec­tors still do ​'unan­nounced' vis­its to haz­mat ship­pers and offer­ors and have been tak­ing crude oil sam­ples as need­ed at the facil­i­ties they call on."
But when asked to respond for this sto­ry, Del­cam­bre qual­i­fied that answer.
​"Because we were con­duct­ing inspec­tions on Hess Prop­er­ty of oth­er enti­ties (high­way car­ri­ers) and in order to do that safe­ly, in some cas­es such as this one, pri­or open coor­di­na­tion for facil­i­ty ori­en­ta­tion and con­fir­ma­tion of appro­pri­ate per­son­al pro­tec­tive equip­ment was need­ed," he wrote in an email.
The inspec­tion of the Hess facil­i­ty, which also ser­vices oth­er oil and gas com­pa­nies like Marathon, did turn up ​"prob­a­ble vio­la­tions." Out of 18 oil sam­ples that PHM­SA col­lect­ed and test­ed at the Tio­ga plant, the label­ing on 10 of them under­stat­ed how flam­ma­ble the car­go was. In each of those cas­es, Hess and Marathon mis­clas­si­fied Pack­ing Group I oil as belong­ing to Pack­ing Group II. Pack­ing Group I is the high­est risk des­ig­na­tion, reserved for crude oil with an ini­tial boil­ing point low­er than 95 degrees Fahren­heit. It's the most explo­sive kind of crude.
Months after the inspec­tion took place, on Feb­ru­ary 3 of this year, PHM­SA slapped Hess with a pro­posed $51,350 fine and Marathon Oil with a pro­posed $30,000 fine for the improp­er clas­si­fi­ca­tion. Whit­ing Oil & Gas was hit with a pro­posed $12,000 fine for mis­clas­si­fy­ing Pack­ing Group II oil as Pack­ing Group III.
But Mar­tin MacK­er­el, an envi­ron­men­tal activist with the Bay Area-based Sun­flower Alliance, says that these fines could have been much high­er. ​"It's clear that announc­ing the inspec­tions gave the oil com­pa­ny the oppor­tu­ni­ty to reduce their fines," says MacK­er­el. ​"These kinds of inspec­tions need to be unan­nounced to have any real value."
As he announced the slew of fines, the only fed­er­al enforce­ment thus far to stem from the ​"Bakken Blitz," Trans­porta­tion Sec­re­tary Antho­ny Foxx sound­ed a stern warning:
The fines we are propos­ing today should send a mes­sage to every­one involved in the ship­ment of crude oil. You must test and clas­si­fy this mate­r­i­al prop­er­ly if you want to use our trans­porta­tion sys­tem to ship it.
But emails from the top PHM­SA offi­cial on the ground to Hess strike a much friend­lier tone.
On Feb­ru­ary 4, the day that the fines were pub­licly announced, Schroed­er reached out to PHMSA's Wills ask­ing if he knew any­thing about the vio­la­tions that the inspector's high­er-ups had just announced. Wills replied to Schroed­er that he had just learned about the fines, but said that he hoped PHM­SA and indus­try lead­ers could ​"get it all on one page work­ing togeth­er as a coor­di­nat­ed effort not an enforce­ment effort."
Avoid­ing ​"enforce­ment" would appear to con­tra­dict the point of the Bakken Blitz, not to men­tion the very mis­sion of PHS­MA — whose job is to enforce exist­ing reg­u­la­tions. After all, fed­er­al haz­mat reg­u­la­tions are noth­ing new. The Depart­ment of Transportation's crack­down is only sup­posed to make sure that North Dako­ta oil ship­pers are fol­low­ing the same prac­tices that oth­er truck dri­vers and rail­road oper­a­tors across the coun­try have to com­ply with every day.
The emails may indi­cate a dis­con­nect between fed­er­al pri­or­i­ties and those of local reg­u­la­tors. Just before the fines were issued, safe­ty con­cerns over crude-by-rail ship­ments had again tak­en the nation­al stage. On Decem­ber 30, 2013, a derailed grain train col­lid­ed with an oil train in Cas­sel­ton, North Dako­ta, send­ing 400,000 gal­lons of Bakken crude up in flames, and forc­ing res­i­dents to evac­u­ate. Days after that, PHM­SA issued a safe­ty alert warn­ing, not­ing ​"the type of crude oil being trans­port­ed from the Bakken region may be more flam­ma­ble than tra­di­tion­al heavy crude oil." And lat­er that month, Sec­re­tary Foxx issued a ​"Call to Action" and met with rail­road exec­u­tives and major play­ers in the oil and gas indus­try like the Amer­i­can Petro­le­um Institute.
Ref­er­enc­ing this meet­ing in his email to rail super­vi­sor Schroed­er, Wills appeared to sug­gest the impe­tus for the fines came from agency supe­ri­ors in Wash­ing­ton ​"Once the results came back and the Sec­re­tary of Trans­porta­tion met with the ener­gy com­pa­nies and rail­road CEO's [sic], it left the con­trol of field staff and became a larg­er issue," he wrote. ​"In my mind, the solu­tion is get­ting the boss­es from both sides around the table and dis­cussing fea­si­ble test­ing sched­ules, etc. I will be in North Dako­ta next week and I am hop­ing to have a lot more infor­ma­tion from my own agency by then on what the [Notice of Pro­posed Vio­la­tion] means and what we can do as far as work­ing in partnership."
Those boss­es even­tu­al­ly did sit around the table. PHM­SA spokesper­son Gor­don Del­cam­bre tells In These Times that offi­cials from the agency's Haz­mat Safe­ty Office met with rep­re­sen­ta­tives from the North Dako­ta Petro­le­um Coun­cil on April 1 to dis­cuss ​"joint inter­est in the safe trans­porta­tion of crude oil." The Coun­cil does not pub­licly dis­close all of its mem­bers, but the board of direc­tors includes Hess, Marathon, Whit­ing and oth­er major ener­gy com­pa­nies such as Enbridge Pipelines and ConocoPhillips.
There have been no fines announced since Feb­ru­ary, although Del­cam­bre says that Bakken Blitz is still ongoing.
Safe­ty advo­cates say the emails illus­trate a busi­ness-friend­ly reg­u­la­to­ry approach that runs counter to the core mis­sion of the agency.
​"It's telling that PHM­SA has no inter­est in enforce­ment," says Matt Krogh, Tar Sands Free West Coast cam­paign direc­tor at ForestEthics, an envi­ron­men­tal group based in the Pacif­ic North­west. ​"Their goal appears to be to work togeth­er with indus­tri­al vio­la­tors, not to pro­vide the enforce­ment mech­a­nism pro­vid­ed for in the law, and request­ed by high­er ups in the Depart­ment of Trans­porta­tion. Com­pa­nies that rou­tine­ly mis­clas­si­fy haz­ardous mate­ri­als des­tined to tran­sit Amer­i­ca's main streets and urban cen­ters should be pros­e­cut­ed, not coddled."
It's a famil­iar cri­tique of what's been referred to as a ​"sleepy, indus­try-dom­i­nat­ed orga­ni­za­tion." PHM­SA rou­tine­ly comes under fire for being too friend­ly with the ener­gy indus­try that it reg­u­lates and for tak­ing too long to issue much-need­ed rules. The small-bud­get agency also has over­sight of the nation's inter­state oil and gas pipelines. Its 151 inspec­tors cov­er more than 2 mil­lion miles of pipeline across the coun­try. And the unex­pect­ed shale-drilling boom has left the agency in charge of anoth­er daunt­ing task — mon­i­tor­ing crude-by-rail ship­ments. Grap­pling with a dearth of pipelines, North Dako­ta oil pro­duc­ers have found rail to be the eas­i­est, cheap­est means of get­ting their prod­uct to mar­ket. Rail­roads car­ried more than 400,000 car­loads of crude oil last year, accord­ing to the Asso­ci­a­tion of Amer­i­can Rail­roads — com­pared to only 9,500 in 2008.
As ship­ments have increased, so, too, have acci­dents. The industry's safe­ty prac­tices—from the tank-cars and routes it uses to the way it tests and clas­si­fies its ship­ments — gar­ner increas­ing nation­al and inter­na­tion­al atten­tion. Last week in Wash­ing­ton, the Nation­al Trans­porta­tion Safe­ty Board con­vened a ​"Rail Safe­ty Forum," bring­ing togeth­er dif­fer­ent gov­ern­ment agen­cies and indus­try offi­cials to dis­cuss grow­ing chal­lenges. And in an unprece­dent­ed move, ear­li­er this month, a Unit­ed Nations pan­el on haz­ardous mate­ri­als agreed to weigh in to the mat­ter. The pan­el report­ed­ly accept­ed a request from Amer­i­can and Cana­di­an author­i­ties to exam­ine whether exist­ing ship­ping rules in North Amer­i­ca prop­er­ly account for how dan­ger­ous and volatile Bakken-drilled crude actu­al­ly is.
Wash­ing­ton may well be mak­ing moves to beef up safe­ty prac­tices and enforce­ment efforts. How­ev­er, the emails obtained by In These Times raise ques­tions about how suc­cess­ful­ly that mes­sage is being trans­mit­ted to inspec­tors on the ground.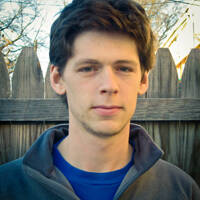 Cole Stan­gler
writes about labor and the envi­ron­ment. His report­ing has also appeared in The Nation, VICE, The New Repub­lic and Inter­na­tion­al Busi­ness Times. He lives in Paris, France. He can be reached at cole[at]inthesetimes.com. Fol­low him
@colestangler
.