Oligarchy Enshrined
Why the Supreme Court's McCutcheon ruling is good news for the super-rich and bad news for progressive Democrats.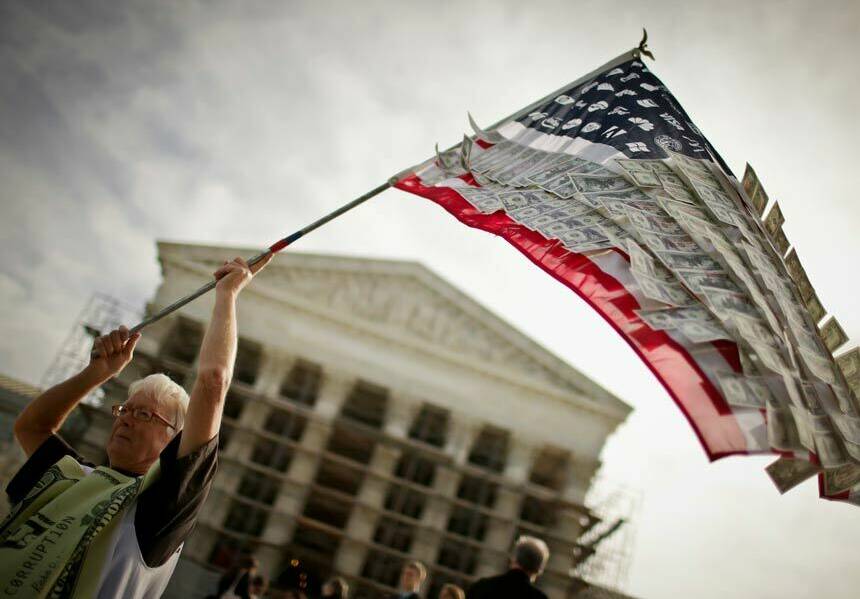 At the 2012 Con­ser­v­a­tive Polit­i­cal Action Con­fer­ence, a con­ser­v­a­tive elec­tion lawyer and a baby-faced elec­tri­cal engi­neer from Alaba­ma with a made-for-TV South­ern drawl began plot­ting how to unrav­el fed­er­al cam­paign finance regulations.
Post-McCutcheon, the Democratic Congressional Campaign Committee will have more money to muscle out candidates whose populist credentials it doesn't like.
Shaun McCutcheon had one of those ​"rich peo­ple prob­lems": He want­ed to give mon­ey to more Repub­li­can can­di­dates than the Fed­er­al Elec­tion Com­mis­sion allowed. Dur­ing CPAC's Ronald Rea­gan Ban­quet, he start­ed chat­ting up activist lawyer Dan Backer, accord­ing to The Huff­in­g­ton Post. This was low-hang­ing fruit, Backer assured him. A well-craft­ed legal chal­lenge could take out the FEC's so-called aggre­gate lim­its on cam­paign con­tri­bu­tions — rules that blocked indi­vid­u­als from giv­ing more than $48,600 to fed­er­al can­di­dates and $74,600 to polit­i­cal par­ties and PACs in each elec­tion cycle.
Sure enough, less than a year after lawyers rep­re­sent­ing McCutcheon and the Repub­li­can Nation­al Com­mit­tee filed a com­plaint against the FEC, the Supreme Court agreed to hear the case. On April 2, a 5‑to‑4 major­i­ty sided with the GOP's bud­ding bene­fac­tor, strik­ing down the FEC's aggre­gate con­tri­bu­tion limits.
The full impact of the rul­ing won't be felt until per­haps 2016, when pres­i­den­tial fundrais­ing kicks into high gear. But cam­paign finance experts agree: McCutcheon v. FEC will encour­age more mon­ey to flow into elec­toral cam­paigns, reduce the num­ber of stake­hold­ers in the Amer­i­can polit­i­cal sys­tem and strength­en the hand of par­ty com­mit­tees on both sides of the aisle. And, accord­ing to Supreme Court observers, the nature of the majority's rul­ing invites fur­ther chal­lenges that could top­ple what's left of cam­paign finance law.
One impact, how­ev­er, has been over­looked: The court's rul­ing could well hurt the elec­toral prospects of pro­gres­sive Democrats.
The worst, it seems, is yet to come.
A tilt­ed play­ing field
The fren­zy over the 2010 Cit­i­zens Unit­ed v. FEC deci­sion often ignored a basic fact: The nation's cam­paign finance laws have long favored the rich. Since at least 1976, when the Supreme Court's Buck­ley v. Valeo deci­sion struck down cam­paign spend­ing lim­its, the wealthy have exer­cised their First Amend­ment ​"speech" rights through a com­bi­na­tion of tac­tics: ​"soft-mon­ey" con­tri­bu­tions, self-financed cam­paigns, and plain old max­i­mum-allow­able dona­tions to can­di­dates and parties.
​"Peo­ple who have lots of cap­i­tal, lots of resources, who want to be involved in the polit­i­cal process have always worked hard to find ways," says Bob Bier­sack, a 30-year-vet­er­an of the FEC who's now a senior fel­low at the Cen­ter for Respon­sive Pol­i­tics, which tracks cam­paign spend­ing. ​"There have always been ways avail­able to them."
The Supreme Court has sim­ply afford­ed our priv­i­leged elite more options. Cit­i­zens Unit­ed infa­mous­ly allows unlim­it­ed out­side spend­ing on elec­tions. In the 2011 – 2012 elec­tion cycle, Super PACs spent close to $1 bil­lion—includ­ing mil­lions from undis­closed donors. Still, that was a frac­tion of the whop­ping $7 bil­lion tab for the total election.
McCutcheon opens up more attrac­tive invest­ment oppor­tu­ni­ties for the polit­i­cal­ly inclined super-rich, par­tic­u­lar­ly for those who pre­fer the per­son­al touch of a direct con­tri­bu­tion over the anonymi­ty of a super PAC. Where­as a pre-McCutcheon donor was capped at $123,200 total in a giv­en elec­tion cycle, she's now free to spend as she pleas­es — so long as each dona­tion respects the $5,800-per-candidate-per-race con­tri­bu­tion lim­it still in effect. As Jus­tice Ele­na Kagan observed, if one con­sid­ers each party's 435 House can­di­dates, 33 Sen­ate can­di­dates, 50 state com­mit­tees and three main fundrais­ing com­mit­tees, a sin­gle donor can give as much as $3.5 mil­lion in direct con­tri­bu­tions each cycle.
Accord­ing to the Cen­ter for Respon­sive Pol­i­tics, about 600 donors gave close to the legal lim­it of $123,200 in the last election.
The por­trait of this donor class is pre­dictable: A Huff­in­g­ton Post analy­sis that focused on a small­er group of McCutcheon-lim­it donors found that almost half came from the finan­cial ser­vices sec­tor. Oth­ers hailed from the ener­gy indus­try, law prac­tices and mis­cel­la­neous busi­ness ven­tures. A sol­id major­i­ty gave to Republicans.
McCutcheon doesn't just make it eas­i­er for the rich to give. It also makes it eas­i­er for par­ties and com­mit­tees to aggres­sive­ly court them — some­thing that can't be said for Cit­i­zens Unit­ed.
The three main fundrais­ing com­mit­tees of each par­ty no longer have to com­pete amongst them­selves to win the max­i­mum allow­able $32,400 con­tri­bu­tion from a sin­gle donor. Before McCutcheon, con­tri­bu­tions to par­ty com­mit­tees were capped at $32,400 total per elec­tion cycle. How­ev­er, since the rul­ing, the Demo­c­ra­t­ic Nation­al Com­mit­tee (DNC), Demo­c­ra­t­ic Sen­a­to­r­i­al Cam­paign Com­mit­tee (DSCC) and Demo­c­ra­t­ic Con­gres­sion­al Cam­paign Com­mit­tee (DCCC) can now ask the same Green­wich, Con­necti­cut, hedge-fund man­ag­er to write each of them a $32,400 check. (These Demo­c­ra­t­ic orga­ni­za­tions declined to com­ment on how McCutcheon impacts their fundrais­ing strategy.)
The Court's rul­ing means that the field of influ­en­tial polit­i­cal play­ers will con­tin­ue to shrink, accord­ing to Bier­sack. This trend, already fueled by an unprece­dent­ed accel­er­a­tion of eco­nom­ic inequal­i­ty, was sent into hyper­drive by Cit­i­zens Unit­ed.
​"What [McCutcheon] does is mag­ni­fy some­thing that was already hap­pen­ing," Bier­sack says. ​"It puts the focus of polit­i­cal pro­fes­sion­als of all kinds, includ­ing can­di­dates and office-hold­ers, on a very small group of peo­ple and insti­tu­tions that have big cap­i­tal resources that the polit­i­cal pro­fes­sion­als need and want."
Cit­i­zens Unit­ed intro­duced Amer­i­cans to the com­i­cal­ly nefar­i­ous Super PAC. McCutcheon will famil­iar­ize vot­ers with new­ly empow­ered ​"joint fundrais­ing com­mit­tees." These com­mit­tees have been pop­u­lar among the major fundrais­ers of both par­ties because they are able to sweep up large sums of mon­ey at a time. For exam­ple, in 2012 donors were able to write a sin­gle megacheck to joint fundrais­ing com­mit­tees, such as the Rom­ney Vic­to­ry Fund, which then divvied up the dona­tions among all play­ers: the pres­i­den­tial cam­paign, the nation­al par­ty com­mit­tee and par­tic­i­pat­ing state par­ty com­mit­tees. Often used at events fea­tur­ing can­di­date appear­ances, joint-fund-rais­ing com­mit­tees allow less promi­nent can­di­dates or state com­mit­tees to pig­gy­back on the big name draws that com­mand the fat checks. The old aggre­gate lim­its restrict­ed how many enti­ties could link up under a sin­gle joint fundrais­ing com­mit­tee. How­ev­er, under McCutcheon, these super com­mit­tees have become cash-guz­zling mon­strosi­ties capa­ble of swal­low­ing up a sev­en-fig­ure check from a sin­gle donor in one big gulp, then regur­gi­tat­ing it out to all par­tic­i­pat­ing com­mit­tee mem­bers. Par­ty offi­cials can now ​"essen­tial­ly go to one donor who's will­ing and able to give $3.5 mil­lion, and ask for that kind of mon­ey dis­persed to var­i­ous can­di­dates," says John Boni­faz, pres­i­dent of Free Speech for Peo­ple, a group that advo­cates for pub­lic financ­ing of elections.
The $3.5‑million-check sce­nario is unlike­ly, as a com­mit­tee would need to include all the party's fed­er­al can­di­dates. But the larg­er the pool of par­tic­i­pants in these com­mit­tees grows, the larg­er the checks can be. On April 9, one week after the rul­ing, the three main Repub­li­can fundrais­ing com­mit­tees — the Repub­li­can Nation­al Com­mit­tee (RNC), the Nation­al Repub­li­can Sen­a­to­r­i­al Com­mit­tee (NRSC) and the Nation­al Repub­li­can Con­gres­sion­al Com­mit­tee (NRCC) — joined forces to form the Repub­li­can Vic­to­ry Fund, a joint fundrais­ing com­mit­tee. The Vic­to­ry Fund is allowed to accept a sin­gle con­tri­bu­tion of $97,200 and dis­trib­ute it even­ly among the par­tic­i­pat­ing com­mit­tees. On April 15, a group of GOP sen­a­tors formed their own joint-fundrais­ing com­mit­tee that's capa­ble of reel­ing in a $98,800 check from a sin­gle donor.
This push­es up the price that donors are expect­ed to pay for access to elect­ed offi­cials, says Lisa Rosen­berg, a for­mer staffer for then-Sen. John Ker­ry (D- Mass.) and a lob­by­ist for the Sun­light Foun­da­tion, which advo­cates for more trans­paren­cy in government.
​"You're going to get these mem­bers of Con­gress, elect­ed offi­cials, or would-be elect­ed offi­cials, solic­it­ing these mil­lion-dol­lar checks," says Rosen­berg. " ​'Oh come to my joint-fundrais­ing com­mit­tee on behalf of all these can­di­dates.' That's going to be the invi­ta­tion from John Boehn­er or Nan­cy Pelosi."
Boni­faz agrees: ​"If you're a donor who wants to main­tain influ­ence and access with those in lead­er­ship, you're like­ly to give at that lev­el. It means that we have increased even fur­ther the kind of dis­pro­por­tion­ate influ­ence the very wealthy have over our politics."
Full speed ahead
McCutcheon leaves exist­ing cam­paign finance law on very shaky ground. The Chief Jus­tice John Roberts-led major­i­ty dis­missed the notion that lim­its on cam­paign con­tri­bu­tions are nec­es­sary to ensure equal­i­ty of representation.
​"It would seem as if this court believes there should effec­tive­ly be spe­cial speech rights for the wealth­i­est peo­ple in Amer­i­ca," says Nick Nyhart, pres­i­dent of Pub­lic Cam­paign, which sup­ports elec­toral reforms to reduce the amount of mon­ey in pol­i­tics. ​"They have so turned the speech argu­ment around that they're say­ing your right to speech is depen­dent on the size of your wallet."
Rick Hasen, Uni­ver­si­ty of Cal­i­for­nia-Irvine law pro­fes­sor who spe­cial­izes in cam­paign finance reg­u­la­tion, pre­dicts that McCutcheon ​"will be an essen­tial build­ing block to chal­leng­ing oth­er cam­paign con­tri­bu­tion limits."
McCutcheon dras­ti­cal­ly nar­rows the legal grounds on which the FEC can enforce any con­tri­bu­tion lim­its. Since Buck­ley v. Valeo in 1976, the Court has jus­ti­fied its reg­u­la­tion of cam­paign finance on the basis of pre­vent­ing ​"cor­rup­tion or the appear­ance of cor­rup­tion." In McCutcheon, Roberts adopt­ed a more strin­gent def­i­n­i­tion of cor­rup­tion as a quid pro quo — a direct exchange of mon­ey for a spe­cif­ic vote.
This quid pro quo stan­dard may pro­vide the jus­ti­fi­ca­tion to chal­lenge any con­tri­bu­tion lim­its. ​"That lays the ground­work for the argu­ment that we have laws like that — they're called bribery laws," says Nyhart. ​"So why do we need any­thing more?"
Hasen agrees, say­ing that Roberts' opin­ion reads like an invi­ta­tion to chal­lenge the exist­ing bans on soft-mon­ey con­tri­bu­tions to polit­i­cal par­ties. Until 2002, out­side groups like cor­po­ra­tions and unions were able to give unlim­it­ed dona­tions direct­ly to par­ties, which the par­ties would then dis­burse. In response to cri­tiques that such dona­tions cir­cum­vent­ed cam­paign finance law by allow­ing wealthy donors to make indi­rect dona­tions to can­di­dates, Con­gress out­lawed these types of ​"soft-mon­ey" con­tri­bu­tions. That's part of the rea­son Super PACs can­not direct­ly coor­di­nate with can­di­dates or parties.
So what's going to fall first? Con­tri­bu­tion lim­its to can­di­dates or soft-mon­ey dona­tions to parties?
​"Part of it depends upon what gets chal­lenged," says Hasen. ​"The lawyers [will decide] which cas­es to file when. But I do think that the Roberts Court has been mov­ing slow­ly, but steadi­ly, toward knock­ing these things down. So if we have the same nine jus­tices the next time these issues face the court, I expect them to fall."
Under­dogs beware
After Cit­i­zens Unit­ed, pro­gres­sives warned that Repub­li­cans were on the verge of buy­ing the pres­i­den­cy, the House and the Sen­ate. In 2010 and 2012, at least, this turned out not to be the case. Much like its land­mark pre­de­ces­sor, McCutcheon is unlike­ly to threat­en the abil­i­ty of the Demo­c­ra­t­ic Par­ty to win fed­er­al elections.
The cur­rent Repub­li­can dom­i­nance in Con­gress is, above all, a struc­tur­al phe­nom­e­non, argues Rob Richie, exec­u­tive direc­tor of Fair­Vote, which advo­cates for vot­ing rights and elec­toral reform. Thanks to how House dis­trict­ing works, rur­al, con­ser­v­a­tive-lean­ing parts of the coun­try are over­rep­re­sent­ed, sti­fling the ambi­tions of the nation's lib­er­al-lean­ing, most­ly urban-dwelling major­i­ty. Bar­ring sud­den demo­graph­ic changes or elec­toral reforms (such as pro­por­tion­al rep­re­sen­ta­tion or a nation­al pop­u­lar vote) or, say, a mas­sive pop­u­lar move­ment that threat­ens the two-par­ty stran­gle­hold — con­ser­v­a­tive Amer­i­ca is like­ly to remain over­rep­re­sent­ed in Congress.
Rather than swing Demo­c­ra­t­ic seats to the GOP, McCutcheon is far more like­ly to impact what kind of Demo­c­rat is able to com­pete in the dona­tion-grub­bing, free-spend­ing, adver­tis­ing-sat­u­rat­ed, deeply per­verse world of 21st-cen­tu­ry Amer­i­can elec­tions. Two groups in each par­ty, it seems, stand to gain most: Can­di­dates who can count on the sup­port of par­ty lead­er­ship and those who rely heav­i­ly on large indi­vid­ual con­tri­bu­tions. Each of those sce­nar­ios is bad news for progressives.
​"There's more big mon­ey. Big mon­ey is nev­er on the side of pro­gres­sive can­di­dates. Nev­er," says Rep. Alan Grayson (D‑Fla.)."Big mon­ey is always going to sup­port big mon­ey shills, and pro­gres­sives are not big mon­ey shills."
Left-lean­ing House Democ­rats are often at odds with their party's lead­er­ship. Some­times that ten­sion spills over to fundrais­ing and cam­paign­ing. In 2010, for exam­ple, Con­gress watch­ers report­ed that the DCCC, under the lead­er­ship of Rep. Chris Van Hollen (D‑Md.) aban­doned one of the most pro­gres­sive mem­bers of the House— Con­gres­sion­al Pro­gres­sive Cau­cus (CPC) vice-chair Grayson. Grayson lost bad­ly to a Tea Par­ty chal­lenger, but won his seat back in 2012. Ongo­ing intra-par­ty ten­sion could leave some CPC mem­bers on the out­side of key joint fundrais­ing com­mit­tees, which in the post-McCutcheon world will only grow more powerful.
As it is, incum­bent pro­gres­sives trail the rest of the Demo­c­ra­t­ic Party's rep­re­sen­ta­tives, both in total amount raised from all sources (PACs, com­mit­tees and indi­vid­u­als) and in the per­cent­age of total dona­tions that come from wealth­i­er donors. In These Times com­pared the types of dona­tions received by the 68-mem­ber CPC with those of the 55-mem­ber New Demo­c­rat Coali­tion (NDC), a proud­ly neolib­er­al House cau­cus that bills itself as the ​"pro-growth, fis­cal­ly respon­si­ble wing of the Demo­c­ra­t­ic Par­ty." Dur­ing the 2012 cycle, the CPC rep­re­sen­ta­tives reeled in an aver­age of $584,000 in indi­vid­ual con­tri­bu­tions of more than $200. Those con­tri­bu­tions made up an aver­age of 42 per­cent of total con­tri­bu­tions per can­di­date. NDC mem­bers, on the oth­er hand, took in an aver­age of more than $1 mil­lion in such con­tri­bu­tions — 48 per­cent of total con­tri­bu­tions per candidate.
That data belies the com­mon myth that for every Charles and David Koch, there's a Hol­ly­wood bil­lion­aire bankrolling an army of lib­er­als fight­ing his or her pet caus­es. Tom Stey­er, the hedge-fund man­ag­er-cum-envi­ron­men­tal activist, is the excep­tion, not the rule.
​"We have made tremen­dous strides over the past sev­er­al years in estab­lish­ing small­er con­tri­bu­tions as one of the foun­da­tions of suc­cess­ful fundrais­ing for pro­gres­sives or a pro­gres­sive par­ty and McCutcheon sets that back," says Grayson. ​"McCutcheon changes the incen­tives to once again have many mem­bers of Con­gress and the par­ties as a whole focus their atten­tion on large con­tri­bu­tions rather than small contributions."
Because McCutcheon dis­pro­por­tion­al­ly empow­ers large indi­vid­ual donors, it there­by strength­ens the base of the Demo­c­ra­t­ic Party's neolib­er­al wing — the ide­o­log­i­cal heirs of the Clin­ton-era, pro-cor­po­rate Demo­c­ra­t­ic Lead­er­ship Council.
​
"
The incen­tives have changed to basi­cal­ly induce me and oth­er mem­bers to spend more time with big donors," says Grayson. ​
"
I may or may not. It's a deci­sion we have to make."
Fol­low­ing the money
By fuel­ing sym­bi­ot­ic rela­tions between par­ty com­mit­tees and their big donors, McCutcheon will like­ly make it more dif­fi­cult for pro­gres­sive Demo­c­ra­t­ic chal­lengers to unseat incum­bents — whether they're Democ­rats or Republicans.
The DCCC can be tough on some elect­ed Demo­c­ra­t­ic mem­bers of Con­gress, but we should pity the insur­gents. ​"Where they're ruth­less and they real­ly do a hatch­et job, is on can­di­dates," says Howie Klein, a Los Ange­les-based blog­ger who cov­ers Demo­c­ra­t­ic Par­ty pol­i­tics from his blog, Down with Tyran­ny!. Klein doc­u­ments how, every two years, the DCCC over­looks promis­ing pro­gres­sive chal­lengers in favor of mil­que­toast cen­trists. Ground zero this year may well be California's 31st dis­trict, in the state's Inland Empire region — arguably the most solid­ly Demo­c­ra­t­ic dis­trict in the coun­try with a Repub­li­can rep­re­sen­ta­tive. The Demo­c­ra­t­ic Super PAC, House Major­i­ty PAC, has called GOP Con­gress­man Gary Miller ​"the most endan­gered Repub­li­can incum­bent in the country."
Instead of back­ing pro­gres­sive chal­lenger Eloise Gomez-Reyes, a for­mer labor lawyer who calls for expand­ing Social Secu­ri­ty ben­e­fits, the DCCC is throw­ing its weight behind Pete Aguilar, a bank­ing lob­by­ist-turned-may­or of Red­lands. As one of the 16 ​"top-tier" can­di­dates who are part of the DCCC's ​"Jump­start" pro­gram, Aguilar has received ​"finan­cial, com­mu­ni­ca­tions, oper­a­tional and strate­gic sup­port" from the par­ty com­mit­tee since last May. In the last elec­tion, the DCCC-endorsed Aguilar some­how man­aged to place third in the Demo­c­ra­t­ic-lean­ing district's crowd­ed ​"jun­gle pri­ma­ry" (which lumps togeth­er can­di­dates from all par­ties), elim­i­nat­ing Democ­rats from the two-can­di­date Novem­ber run-off and gift­ing the seat to the GOP. Post-McCutcheon, the DCCC will like­ly have more mon­ey for races like this and be able to more effec­tive­ly mus­cle out pri­ma­ry can­di­dates whose pop­ulist cre­den­tials it doesn't like.
Rick Wei­land, a left-lean­ing for­mer advis­er to Tom Daschle run­ning for the Sen­ate in South Dako­ta, knows what it's like to be on the wrong side of those in the Demo­c­ra­t­ic Par­ty lead­er­ship who con­trol the purse strings. Last year, Har­ry Reid and the DSCC tried to recruit a for­mer U.S. rep­re­sen­ta­tive, the cen­trist Stephanie Her­seth San­dlin, to replace Demo­c­ra­t­ic Sen. Tim John­son, who is retir­ing fol­low­ing a stroke. But in May 2013, when Wei­land announced his bid for the soon-to-be-open seat, the for­mer con­gress­woman backed off. Reid has appar­ent­ly held a grudge against Wei­land ever since.
Today, Wei­land is the only Demo­c­ra­t­ic Sen­ate can­di­date not to be for­mal­ly endorsed by the DSCC. The NRSC has already held a fundrais­er for his lead­ing oppo­nent in the GOP pri­ma­ry, Mike Rounds. The for­mer gov­er­nor has raised close to $2.9 mil­lion; Weiland's cam­paign cof­fers stand at a pal­try $740,000. (Wei­land also appears to be a casu­al­ty of an ego-dri­ven piss­ing match between for­mer Sen­ate Major­i­ty Leader Daschle and cur­rent Sen­ate Major­i­ty Leader Reid.)
​"The prob­lem of big mon­ey and its effects on pub­lic pol­i­cy is the rea­son I got into this race," says Wei­land, who oppos­es the Key­stone XL pipeline, backs sin­gle-pay­er health­care, and rails against Big Oil and Big Phar­ma. ​"It's real­ly at the cor­ner­stone of my campaign."
The O‑word
With few­er and few­er polit­i­cal play­ers in the game, more and more pro­gres­sives are talk­ing ​"oli­garchy." Chief among them is Ver­mont Sen­a­tor Bernie Sanders. He tells In These Times that the recent Supreme Court rul­ings are ​"paving the way for oli­garchy in Amer­i­ca." Nobel Prize-win­ning econ­o­mist Robert Solow, in a recent inter­view at the Eco­nom­ic Pol­i­cy Insti­tute, made a sim­i­lar warn­ing based on the nation's ris­ing eco­nom­ic inequal­i­ty: ​"If that kind of con­cen­tra­tion of wealth con­tin­ues, then we get to be more and more an oli­garchi­cal coun­try, a coun­try that's run from the top."Jef­frey Win­ters, a polit­i­cal sci­ence pro­fes­sor at North­west­ern, main­tains we're already there. (Win­ters was the author of In These Times' March 2012 cov­er sto­ry, ​"Oli­garchy in the U.S.A.") He describes the Unit­ed States as a ​"civ­il oli­garchy" — as opposed to, say, ​"war­ring oli­garchies" like 19th cen­tu­ry Appalachia, or ​"rul­ing oli­garchies" like ancient Athens and Rome. Oli­garchy at its core, he says, is the ​"pol­i­tics of wealth defense."
Results from a forth­com­ing study sup­port Win­ters' assess­ment. Polit­i­cal sci­en­tists Mar­tin Gilens of Prince­ton and Ben­jamin Page of North­west­ern have found that wealthy peo­ple and cor­po­rate inter­est groups exert far more influ­ence over pol­i­cy than aver­age Amer­i­can cit­i­zens. By mea­sur­ing the cor­re­la­tion between the polit­i­cal pref­er­ences of var­i­ous income lev­els and 1,799 pol­i­cy out­comes between 1981 and 2002, their fall 2014 arti­cle in Per­spec­tives on Pol­i­tics quan­ti­fies a fact that has long fall­en on deaf ears in the Unit­ed States: Polit­i­cal pow­er is con­cen­trat­ed at the very top of the eco­nom­ic ladder.
Gilens says he hes­i­tates to use the word ​"oli­garchy" because it implies a group of a cer­tain size and his data doesn't show exact­ly how large a group of afflu­ent indi­vid­u­als ​"have real influ­ence over gov­ern­ment pol­i­cy-mak­ing." He and Page pre­fer to talk about what they term ​"eco­nom­ic elite domination."
Because of lim­it­ed data, Gilens and Page only con­sid­ered the pol­i­cy pref­er­ences of the top 10th income per­centile. But, says Gilens,"It would be sur­pris­ing if with­in that group of peo­ple in the top 10 per­cent, that those in the top 1 per­cent didn't have more influ­ence than the remain­der, and of course, those in the top one-hun­dredth of 1 per­cent even more influence."
The study also doesn't exam­ine the mech­a­nisms by which the rich exert their influ­ence over pub­lic pol­i­cy. Nev­er­the­less, Gilens says he's been able to rule out oth­er poten­tial fac­tors based on pri­or research — such as, say, dis­pro­por­tion­ate lev­els of polit­i­cal engage­ment, inter­est or knowledge.
​"The bot­tom line is that mon­ey in pol­i­tics, gen­er­al­ly, and cam­paign con­tri­bu­tions, third-par­ty spend­ing and so on, is absolute­ly cen­tral in explain­ing the greater influ­ence of peo­ple with mon­ey," says Gilens.
The fight back
No one-shot rem­e­dy will lev­el the elec­toral play­ing field. But an increas­ing con­sen­sus holds that a con­sti­tu­tion­al amend­ment strength­en­ing cam­paign finance reg­u­la­tions is a nec­es­sary first step.
​"I don't know what the Con­gress could do to fix this that the Court wouldn't rule as uncon­sti­tu­tion­al," says South Dakota's Wei­land. ​"So we've got to change the Con­sti­tu­tion. Then we can take a look at the best path for­ward to reform how these cam­paigns are fund­ed and waged."
Wei­land says he's hand­ed out thou­sands of call­ing cards that, on the back, include his pre­ferred lan­guage for an amend­ment: ​"So that the votes of all, rather than the wealth of the few, shall direct the course of this Repub­lic, Con­gress shall have the pow­er to lim­it the rais­ing and spend­ing of mon­ey, with respect to fed­er­al elections."
Such an amend­ment would over­turn the Supreme Court's Buck­ley v. Valeo rul­ing in 1976, which allows for unlim­it­ed cam­paign spend­ing. With­out spend­ing lim­its, it's more dif­fi­cult to make the con­sti­tu­tion­al case for con­tri­bu­tion limits.
The Sen­ate recent­ly agreed to allow a floor vote on such an amend­ment — the first time that's hap­pened since Cit­i­zens Unit­ed trig­gered calls to update the Constitution.
Oth­ers believe any such amend­ment needs to go even fur­ther. They say the prob­lem lies in the con­cept of cor­po­rate per­son­hood — a court prece­dent that goes back to 1886 and San­ta Clary Coun­ty v. South­ern Pacif­ic Rail­road.
Move to Amend, a coali­tion that includes groups like CODE­PINK, the Sier­ra Club, Pro­gres­sive Democ­rats of Amer­i­ca and Free Speech for Peo­ple, calls for a con­sti­tu­tion­al amend­ment to estab­lish that ​"mon­ey is not speech" and that ​"human beings, not cor­po­ra­tions, are per­sons enti­tled to con­sti­tu­tion­al rights."
No mat­ter how an even­tu­al amend­ment reads, the road to rat­i­fi­ca­tion will be long. In order to be con­sid­ered, a con­sti­tu­tion­al amend­ment needs to first earn the sup­port of a two-thirds major­i­ty of both hous­es of Con­gress. Alter­na­tive­ly, two-thirds of the nation's state leg­is­la­tures can request that a con­sti­tu­tion­al con­ven­tion be held. But for an amend­ment to actu­al­ly be rat­i­fied, it has to win approval from three-fourths, or 38, of the nation's state legislatures.
Free Speech for People's Boni­faz takes the long view: ​"In our his­to­ry as a coun­try, we have dealt with these kinds of major threats to our democ­ra­cy in the past via a con­sti­tu­tion­al amendment."
Sev­en pre­vi­ous con­sti­tu­tion­al amend­ments, he says, have addressed ​"egre­gious" Supreme Court rul­ings. The 19th Amend­ment, for exam­ple, over­turned pri­or Supreme Court rul­ings that pre­vent­ed women from exer­cis­ing the right to vote.
​"The pow­er that we as a peo­ple have under Arti­cle 5 is designed to ensure that when the Supreme Court engages in this kind of egre­gious deci­sion-mak­ing, or when we face some oth­er kind of threat to the fran­chise and must lift up the promise of Amer­i­can democ­ra­cy, that we have that pow­er to use it. And I think we're in that his­toric moment again."
Nick Nyhart, mean­while, offers an analy­sis that hasn't exact­ly stood the test of time — the worse things get, the greater the chances of a pop­u­lar back­lash. He points to the demon­stra­tions that fol­lowed the McCutcheon deci­sion. In some 150 towns and cities across the coun­try, thou­sands of peo­ple turned out on short notice to protest the ruling.
​"The good news," says Nyhart, ​"is that as the sys­tem gets worse, as peo­ple see these head­lines about indi­vid­u­als being able to give $3.5million direct­ly to can­di­dates through a bundling process … and see the tens of mil­lions that oth­er peo­ple are putting into pol­i­tics, and the hun­dreds of mil­lions being bun­dled by peo­ple like the Koch broth­ers, there is a reaction."
Pop­u­lar out­rage may well be mount­ing. But time isn't on the side of reform­ers. Each elec­tion cycle in the cur­rent cli­mate threat­ens to make elect­ed offi­cials and polit­i­cal par­ties more behold­en to big-pock­et­ed con­trib­u­tors, and thus less like­ly to reform the sys­tem. Mean­while, the Roberts major­i­ty has yet to con­sid­er a cam­paign con­tri­bu­tion lim­it that it hasn't decid­ed to strike down.
One imag­ines the cor­po­rate donor class sali­vat­ing: Who will be the next McCutcheon?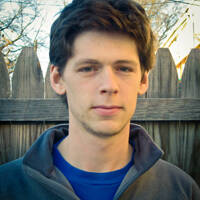 Cole Stan­gler
writes about labor and the envi­ron­ment. His report­ing has also appeared in The Nation, VICE, The New Repub­lic and Inter­na­tion­al Busi­ness Times. He lives in Paris, France. He can be reached at cole[at]inthesetimes.com. Fol­low him
@colestangler
.