On the Occupation's 49th Anniversary, Israel Wants To Expand Capital Punishment for Palestinians
The move would likely only be used for Palestinians found guilty of engaging in terrorism, but not Israelis.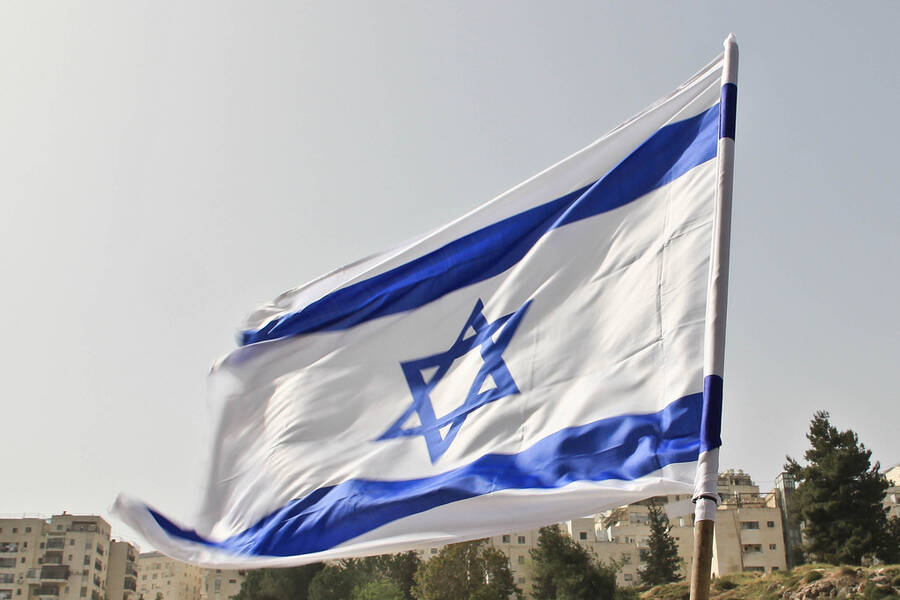 On May 31, 1962, Adolf Eichmann, the Nazi bureaucrat who engineered the logistics of the Holocaust, and who ensured that the system worked efficiently and effectively, was hanged and cremated in Ramla, Israel. Eichmann was the first and last person to be rightfully executed by Israel's justice system. (An officer in the 1948 War of Independence was executed that year for espionage, but was cleared on all charges a year later.)
How Israel responds to the inevitable terror attacks, the onslaught of incitement and provocation, should be part of any analysis on Israel's claims to be a just and democratic state.
But that might be about to change.
Over the past two weeks, Israel has experienced a considerable political reshuffling. Prime Minister Benjamin Netanyahu ousted Defense Minister Moshe Ya'alon, a member of his own right-wing Likud party, and offered the seat to Avigdor Lieberman of the far-right Yisrael Beiteinu, in exchange for the latter's entering the ruling coalition. Ya'alon had recently angered Netanyahu by supporting the controversial statements of IDF general Yair Golan on Israel's Holocaust Remembrance Day essentially compared right-wing Israeli extremism to rising hatred in 1930s Germany.
But this was not the primary reason Ya'alon was replaced. Rather, Lieberman and his Yisrael Beiteinu party represent six out of the 120 seats of the Knesset, Israel's legislative body. Prior to this deal, Netanyahu's coalition had been in charge with an extremely unstable majority, 61 out of the 120 seats, and securing Lieberman's participation has granted the Prime Minister a much more solid base from which to rule.
Lieberman is known to many for his extremist views. He has repeatedly threatened to bomb Egypt's Aswan Dam, has called for the deportation of Arab members of the Knesset and supports a mandatory loyalty pledge for Israeli Arabs. Most significantly, however, he believes that Israel should make it easier to grant the death penalty for terrorism. As part of the deal to join the coalition, Lieberman managed to garner Likud support for this death penalty move.
Under current Israeli law, civil courts can only hand down the death penalty during wartime, and only for crimes against humanity, war crimes, genocide or treason. The government considers the ongoing Arab-Israel conflict a war for such purposes. Military courts, however, can issue a death sentence for murders committed in the course of a terror act, but only if all three presiding judges vote in favor of this option.
Lieberman introduced a bill to the Knesset last year that proposed easing this latter requirement — only a majority of the sitting judges would have to support the death sentence. This bill was voted down, 94 to six. However, in the Occupied Territories, a military or executive order could impose this rule, bypassing the Knesset entirely. Netanyahu has reportedly agreed to this measure as part of the coalition negotiations.
What this effectively means is that Palestinian terrorists who succeed in the act can be executed by a military court, but Jewish terrorists — who are rarely tried by military courts, instead granted the privilege of trial in a civilian court — almost certainly will not. Thus, those Palestinians who commit the frequent stabbing attacks in the West Bank could be executed while the Jewish extremists responsible for the arson attack in Duma—which was carried out by a Jewish settler who was actually charged with being a member of a terrorist organization and which resulted in the deaths of almost every member of the Dawabsheh family, including an 18-month-old baby — will likely face no such penalty.
But this law's injustice extends beyond its unequal applications. When Israel was founded in 1948, capital punishment for murder remained on the books, mostly because the laws of the British Mandate served as the basis for the laws of the new state. Despite this, none of the numerous death sentences handed down in the following six years were ever enforced. President Chaim Weizmann commuted many of the early sentences, and by 1950, as the question of abolishing capital punishment entered the public debate, executions were stayed until the government came to a final decision.
In 1954, Israel abolished the death penalty for murder. As a new state formed from the ashes of a broken people, Israel took a moral stance on the issue of capital punishment, and resoundingly declared that the death penalty was not something so light as to be handed down for personal crimes. Indeed, it was only crimes against the state or crimes against whole peoples, such as treason and genocide, that merited such a weighty decision.
That the only person to have been rightfully executed under Israeli law is Adolf Eichmann, one of the Holocaust's key architects, is a testament to the Israeli dedication to true justice in this regard. Prosecutors in Israel have not sought the death sentence since the 1990s, neither against terrorists nor even against the assassin of Prime Minister Yitzhak Rabin.
This week marks the 49th anniversary of the Israeli occupation of the West Bank, Gaza, and East Jerusalem. Last week was the 54th year since Eichmann's execution. Next year, we will have reached the half-century mark since the Six Days War, and 55 years since Eichmann was hanged. That time will almost undoubtedly be fraught with violence in the region. How Israel responds to the inevitable terror attacks, the onslaught of incitement and provocation, should be part of any analysis on Israel's claims to be a just and democratic state.
Will Netanyahu bow to Lieberman's demands? Will Israel execute Palestinian terrorists and spare Jewish ones, or will it acknowledge that the death penalty would mark yet another wrong in a national history already too full of such injustices? Israel should follow the moral precedent set by its founders on capital punishment, and not give in to right-wing hardliners.
But given the country's far-right swing in recent years, it seems unlikely that anyone will protest this decision too much. When 48 percent of Jewish Israelis believe ​"Arabs should be expelled or transferred from Israel," surely they won't mind if the government begins to execute Arab terrorists as well.
As General Golan said, in his controversial speech, ​"There is nothing easier and simpler than fear-mongering and threatening. There is nothing easier and simpler than in behaving like beasts, becoming morally corrupt, and sanctimoniousness."
"On Holocaust Remembrance Day," he went on, ​"it is worthwhile to ponder our capacity to uproot the first signs of intolerance, violence and self-destruction that arise on the path to moral degradation."
Marc Daalder
is a journalist based in Detroit, Michigan and Wellington, NZ who writes on politics, public housing, and international relations. Twitter: @marcdaalder.