Organizing for the Impossible
Si Kahn's new 'guide for rabble-rousers' challenges community organizers to think very carefully about their campaigns for justice.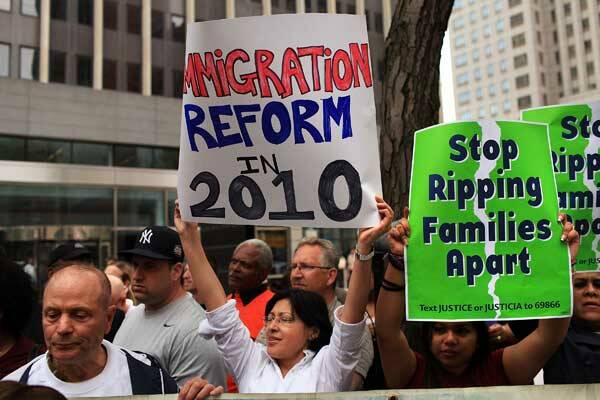 In Cre­ative Com­mu­ni­ty Orga­niz­ing: A Guide for Rab­ble-Rousers, Activists and Qui­et Lovers of Jus­tice (Berrett-Koehler, Feb­ru­ary), Si Kahn argues that cul­ture must be inte­grat­ed into orga­niz­ing, but he does not always suc­ceed in show­ing how to do so. He dis­cour­ages an ​"add cul­ture and stir" approach, yet the sto­ries he tells – singing to main­tain hope while being arrest­ed, design­ing an organization's logo to com­mu­ni­cate mis­sion, val­ues and inclu­siv­i­ty – are lit­tle more than that. And Kahn's exam­ples of ​"cre­ative" orga­niz­ing – such as form­ing alliances with the faith lead­ers of a cam­paign tar­get – strike me as sim­ply good organizing.
Dissing Saul Alinsky is now in vogue. Organizers today understand the problems of traditional Alinsky organizing.
What Kahn does, how­ev­er, is suc­cess­ful­ly cri­tique some core assump­tions of Alin­sky-style orga­niz­ing. Saul Alinksy, the founder of com­mu­ni­ty orga­niz­ing, began in the 1930s by work­ing with neigh­bor­hood groups in Chica­go to lever­age change from local pow­er-hold­ers. The mod­el he devel­oped, in part based on the labor move­ment, has since been insti­tu­tion­al­ized by nation­al train­ing groups and adapt­ed by activists in oth­er move­ments. Alinsky's cur­ren­cy recent­ly got a boost when he was ​"dis­cov­ered" by the media amidst the pres­i­den­tial cam­paign of a cer­tain for­mer com­mu­ni­ty organizer.
But diss­ing Alin­sky is now in vogue. Orga­niz­ers today under­stand the prob­lems of tra­di­tion­al Alin­sky orga­niz­ing: the focus on large mobi­liza­tions of peo­ple doesn't encour­age peo­ple to gain a deep­er under­stand­ing of com­mu­ni­ty issues; gen­er­ates ego­ism among orga­niz­ers; and sparks turf wars between orga­ni­za­tions. The ideas of rad­i­cal Brazil­ian edu­ca­tor Paulo Freire – who espoused a the­o­ry of orga­niz­ing based on a cycle of crit­i­cal reflec­tion, action, and crit­i­cal reflec­tion again – have chal­lenged Alinsky's intel­lec­tu­al reign. Freire's ideas have been increas­ing­ly adopt­ed by orga­niz­ers in the work­er cen­ter move­ment and assim­i­lat­ed into foundation-speak.
Kahn, a com­mu­ni­ty orga­niz­er for 45 years and a singer-song­writer, dis­tances him­self from Alin­sky when he writes that com­mu­ni­ty orga­niz­ing must not only change pow­er, but also people's rela­tion­ship to it. In oth­er words, he calls for orga­niz­ing to raise and trans­form con­scious­ness. At the same time, Kahn holds to fun­da­men­tal Alin­sky orga­niz­ing con­cepts, like appeal­ing to people's self-inter­est, even as he stretch­es those con­cepts. (He describes his own moti­va­tions for orga­niz­ing as ​"moral self-interest.")
But why not also rec­og­nize that some peo­ple are moti­vat­ed by sol­i­dar­i­ty? Self-inter­est may ini­tial­ly lead peo­ple to join a move­ment, but sol­i­dar­i­ty can sus­tain involve­ment. Work­ers join the Arise Chica­go Work­er Cen­ter, where I work, most often out of self-inter­est – they want jus­tice on the job. But oth­ers join because they believe in our mis­sion to orga­nize low-wage and immi­grant work­ers. Sure, we can reduce this impulse to self-sat­is­fac­tion – ​"feel­ing a part of some­thing" – but I find that con­cept less com­pelling than solidarity.
Kahn poignant­ly ques­tions the util­i­ty of the tra­di­tion­al­ly held ​"stop sign prin­ci­ple," in which an orga­niz­er gal­va­nizes the com­mu­ni­ty around an easy, winnable tar­get – like com­pelling a local offi­cial to install a stop sign at a dan­ger­ous inter­sec­tion. The vic­to­ry teach­es peo­ple they have pow­er and in this way, the the­o­ry goes, an orga­niz­er can pre­pare the com­mu­ni­ty for increas­ing­ly bold cam­paigns against power-holders.
As Kahn points out, ​"You run out of fixed fights pret­ty quick­ly." And after easy vic­to­ries, the com­mu­ni­ty may be unpre­pared and unable to deal with los­ing real bat­tles. He advo­cates a more poet­ic vision of orga­niz­ing, in which we fight for ​"the impos­si­ble" – cam­paigns that seem out of reach but ulti­mate­ly can appear inevitable. Kahn's posi­tion boils down to a sim­ple ques­tion: Why not orga­nize the com­mu­ni­ty to fight for what it real­ly wants?
He pro­vides evi­dence for the wis­dom of a more direct approach. He details how Grass­roots Lead­er­ship, the nation­al anti-pri­vate prison orga­ni­za­tion Kahn found­ed, in August 2009 con­vinced the Oba­ma admin­is­tra­tion to end the fed­er­al government's prac­tice of detain­ing immi­grant fam­i­lies at the T. Don Hut­to Res­i­den­tial Cen­ter (a for­mer state prison run by a cor­po­ra­tion) out­side of Austin, Texas, and scut­tled fed­er­al plans to build three new fam­i­ly deten­tion centers.
To gird him­self for ambi­tious orga­niz­ing, Kahn adopts a mod­est opti­mism, telling us that we ​"nev­er know what is pos­si­ble … and there­fore we can nev­er com­pro­mise with injus­tice." At its best, Cre­ative Com­mu­ni­ty Orga­niz­ing offers an eth­i­cal guide for orga­niz­ers work­ing in poor com­mu­ni­ties that they're not from, and makes clear that pro­gres­sive val­ues must not be aban­doned for strate­gic posi­tion­ing. Kahn recounts a Stu­dent Non­vi­o­lent Coor­di­nat­ing Com­mit­tee (SNCC) strat­e­gy to force depart­ment stores in For­rest City, Ark., to hire black work­ers. In order to divide and con­quer, SNCC lead­ers decid­ed in 1965 to boy­cott just one of four local stores, the ​"Jew store." Kahn, who is Jew­ish and began his orga­niz­ing career with SNCC that year, writes:
SNCC was fight­ing for the ulti­mate under­dog, African Amer­i­cans. To tar­get anoth­er his­toric under­dog, even if one more priv­i­leged than his Black cus­tomers – didn't that just rein­force the injus­tice? I was not just learn­ing how to do cre­ative com­mu­ni­ty orga­niz­ing, I was being intro­duced to its eth­i­cal complications.
With sto­ries like these, Cre­ative Com­mu­ni­ty Orga­niz­ing chal­lenges orga­niz­ers to reflect on their rela­tion­ship to the com­mu­ni­ties they work in. That kind of self-aware­ness and sen­si­tiv­i­ty are cru­cial if ordi­nary peo­ple are to make extra­or­di­nary change.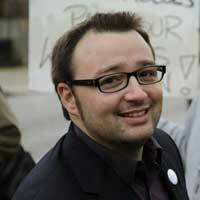 Adam Kad­er
, the direc­tor of the Arise Chica­go Work­er Cen­ter, blogs for Labor Notes.