Our Guns and Butter Economy
In its drive for job-creating exports, is America creating a fatter, more violent world?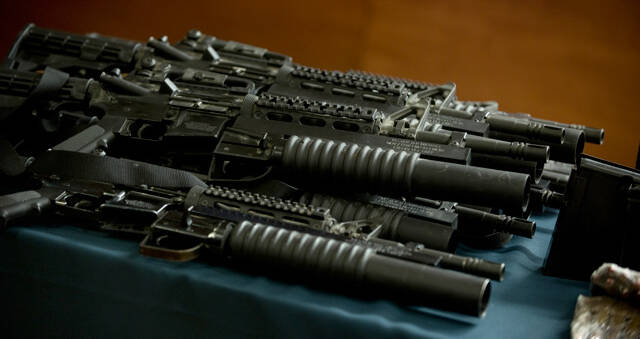 With the econ­o­my still strug­gling and the debates over how to fix the prob­lem more intense than ever, one word still evokes bipar­ti­san con­sen­sus: exports. ​"I want us to sell stuff," said Pres­i­dent Oba­ma, sum­ming up the bipar­ti­san sentiment.
Should we simply say that any exports -- no matter their moral, ethical, environmental or health implications -- are inherently good?
That neb­u­lous word ​"stuff" is sig­nif­i­cant. It asks us to see all exports as the same and to refrain from mak­ing nuanced val­ue judg­ments about what exact­ly we're ship­ping over­seas. In this cold-blood­ed view, a job-cre­at­ing export is a job-cre­at­ing export, and that's as far as any con­ver­sa­tion should go.
At first glance, such reduc­tion­ism seems log­i­cal, ratio­nal, even bor­ing­ly uncon­tro­ver­sial. But two recent news items high­light how in a glob­al­ized econ­o­my, there are trou­bling con­se­quences that come from the par­tic­u­lar kind of export econ­o­my we're building.
The first bit of news came from the Wash­ing­ton Post, which this week report­ed that ​"the Oba­ma admin­is­tra­tion is craft­ing a pro­pos­al that could make it eas­i­er to export firearms and oth­er weapons." Though the Home­land Secu­ri­ty and Jus­tice Depart­ments say the new rules could make it eas­i­er for ter­ror­ist and drug car­tels to fur­ther arm them­selves, the White House is nonethe­less cit­ing the ​"stuff" the­o­ry of exports to ignore the objections.
This is part of a larg­er pat­tern since Pres­i­dent Oba­ma took office. Dur­ing Obama's first year in the White House, he began to gut the Pentagon's approval process for arms exports, weak­en­ing con­trols on what could and could not be sold. Lat­er, diplo­mat­ic cables uncov­ered by Wik­ileaks showed, as For­tune mag­a­zine put it, ​"Amer­i­can offi­cials act(ing) as de fac­to pitch­men for U.S.-made weapons."
The result is that Amer­i­ca has become the true ​"Lord of War," as the arms deal­er mot­to goes. We are the lead­ing arms sup­pli­er to the devel­op­ing world and we are respon­si­ble for the major­i­ty of all weapons sales across the globe. Yes, we are so com­mit­ted to sell­ing instru­ments of death to the rest of the plan­et that mil­i­tary indus­tries have almost tripled their share of the U.S. econ­o­my in just a decade.
The sec­ond bit of news came from the Insti­tute for Agri­cul­ture and Trade Pol­i­cy, whose new study shows that Amer­i­ca is export­ing our obe­si­ty cri­sis to Mex­i­co. Cou­pling health sta­tis­tics with U.S. export data since the North Amer­i­can Free Trade Agree­ment tore down Mexico's agri­cul­ture trade bar­ri­ers, researchers found that the Mex­i­can mar­ket was flood­ed by Amer­i­can agribusi­ness­es' tax­pay­er sub­si­dized com­modi­ties (corn, soy­beans) and their processed deriv­a­tives. Accord­ing to the report, that quick­ly wiped out Mexico's local food econ­o­my, leav­ing its food sys­tem exact­ly ​"like the indus­tri­al­ized food sys­tem of the Unit­ed States – char­ac­ter­ized by the over­abun­dance of obe­so­genic foods." Not sur­pris­ing­ly, Mex­i­can obe­si­ty rates have con­se­quent­ly skyrocketed.
Tak­en togeth­er, these export booms rep­re­sent what could be called America's new Guns and But­ter econ­o­my. We are so des­per­ate to export any ​"stuff" we can, we are now fat­ten­ing up the world and arm­ing it for per­ma­nent bloodshed.
Seek­ing to short cir­cuit any objec­tions to this trend, Pres­i­dent Oba­ma has said sim­ply that ​"we're at a moment where neces­si­ty has tem­pered the old debates" over exports and eco­nom­ic pol­i­cy. In terms of his­to­ry, he's not wrong – dur­ing the pre­vi­ous cen­tu­ry, Amer­i­ca wit­nessed fevered fights over what con­sti­tutes a moral farm pol­i­cy, and in the 1930s the U.S. Senate's Nye Com­mit­tee held almost 100 hear­ings into ​"greedy muni­tions inter­ests" that were undu­ly influ­enc­ing pub­lic pol­i­cy. Sad­ly, Oba­ma is cor­rect — those debates have been silenced.
But should they be? Should we sim­ply say that any exports – no mat­ter their moral, eth­i­cal, envi­ron­men­tal or health impli­ca­tions – are inher­ent­ly good? Does ​"neces­si­ty" real­ly mean that ​"stuff" for stuff's sake must be the basis of our export economy?
Wash­ing­ton and prof­it-at-all-cost indus­tries cer­tain­ly say yes – but that doesn't mean it's the right answer.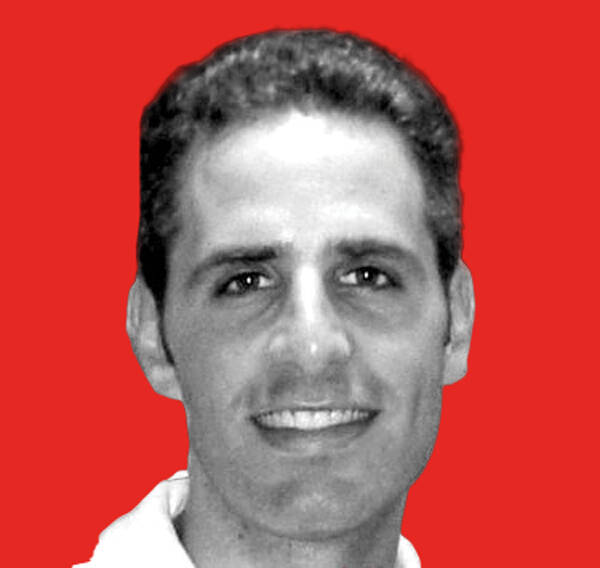 David Siro­ta
is an award­win­ning inves­tiga­tive jour­nal­ist and an
In These Times
senior edi­tor. He served as speech writer for Bernie Sanders'
2020
cam­paign. Fol­low him on Twit­ter @davidsirota.