Even by Trump's Own Standards, His Budget Is Terrible
Trickle-down tax cuts and slashes to social spending aren't the path to a competitive economy.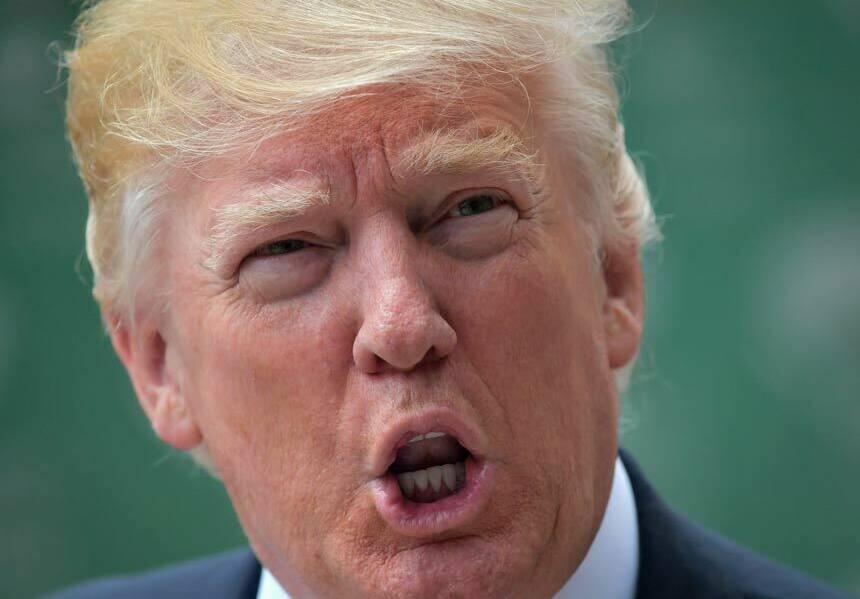 Immoral. Cru­el. Heart­less. These are just some of the words imme­di­ate­ly hurled at Trump's pro­posed bud­get and its cuts aimed at chil­dren (their suf­fer­ing the stat­ed rea­son he bombed Syr­ia), the poor, the sick and the elder­ly. And the bud­get is all of those things. But here's a word we need to hear more: stu­pid. Trump's bud­get only works with­in the trick­le-down the­o­ry of eco­nom­ics, the dis­cred­it­ed idea that mas­sive tax cuts for the wealthy yield mas­sive eco­nom­ic growth.
What has made the United States a world leader in non-military enterprises has been its system of higher education, and its investment in research and development.
Trump's pro­posed cuts would seri­ous­ly under­mine America's eco­nom­ic health and com­pet­i­tive­ness as a world pow­er. For a guy who cares only about ​"who's the best," his ​"New Foun­da­tion for Amer­i­can Great­ness" bud­get — its obvi­ous heart­less­ness aside — is real­ly a ​"Let's Not Com­pete" budget.
If Trump and his craven right-wing sup­port­ers real­ly want­ed to ​"make Amer­i­ca great again," they would look to what Chi­na is up to right now, to what Euro­pean coun­tries with a strong mid­dle class are doing (coun­tries whose rank­ings on mul­ti­ple scales like gen­der equal­i­ty, infant mor­tal­i­ty and health out­comes are miles bet­ter than ours), and even to what the Unit­ed States has done in the past.
First, let's get the utter­ly obvi­ous out of the way. Of the five coun­tries with the largest economies — the Unit­ed States, Chi­na, Japan, Ger­many and the Unit­ed King­dom — the U.S. spends by far the most on its mil­i­tary: $611 bil­lion last year alone. The oth­er four spent $351 bil­lion, com­bined. The last thing we need is a 10 per­cent increase here. (Mean­while, gov­ern­ment spend­ing as a per­cent­age of GDP — on every­thing from the mil­i­tary to health­care and retire­ment — is 39 per­cent in the U.K. and Japan, and just under 21 per­cent for us. And that's before the pro­posed ​"aus­ter­i­ty" of Trump's budget.)
What has made the Unit­ed States a world leader in non-mil­i­tary enter­pris­es has been its sys­tem of high­er edu­ca­tion, and its invest­ment in research and devel­op­ment. Our col­lege and uni­ver­si­ty sys­tem remains the envy of the world. But Trump is propos­ing cut­ting the fed­er­al edu­ca­tion bud­get by 13.5 per­cent, tar­get­ing, in part, stu­dent loans, which would make it even more dif­fi­cult for low-income stu­dents to go to col­lege. Chi­na, on the oth­er hand, is deter­mined to raise the rank­ings of its uni­ver­si­ties by invest­ing heav­i­ly in them, spend­ing $2.2 bil­lion in the first phase of a five-year pro­gram. Chi­na is also pour­ing mon­ey into research and devel­op­ment and is now num­ber three behind Japan and us.
If one looks at R&D expen­di­tures as a per­cent­age of GDP, South Korea is now num­ber one, devot­ing 4.3 per­cent com­pared to our 3 per­cent. Also ahead of us: Israel, Japan, Fin­land and Swe­den. Trump's Let's Not Com­pete bud­get pro­pos­es slash­ing fund­ing to the Nation­al Sci­ence Foun­da­tion (11 per­cent cut), the Cen­ters for Dis­ease Con­trol, the Nation­al Insti­tutes of Health and the Nation­al Can­cer Insti­tute ($1 bil­lion exci­sion). All told, this would be a 17 per­cent cut from over­all fed­er­al research.
And then there are those tax cuts for the bil­lion­aire class­es (as of yet total­ly unpaid for) that sup­pos­ed­ly will unleash a tor­rent of growth, a claim utter­ly unsus­tained by his­tor­i­cal fact. Cur­rent­ly, our top mar­gin­al tax rate (for those mak­ing over $418K) is 39.6 per­cent (not that many of those peo­ple actu­al­ly end up pay­ing that). Under Dwight Eisen­how­er, the top mar­gin­al tax rate — that paid by those in the high­est income brack­ets — was 91 per­cent, and as pro­posed by John Kennedy and enact­ed by Lyn­don John­son, 70 per­cent. Yet GDP growth and job cre­ation — as well as a sig­nif­i­cant increase in medi­an income — were strong under all three, and espe­cial­ly under Kennedy and John­son. The Kennedy-John­son tax cuts did reduce the tax­es paid by the wealthy, but were tar­get­ed espe­cial­ly to ben­e­fit aver­age wage earn­ers. The result? Accord­ing to eco­nom­ic his­to­ri­an David Shreve, every­day peo­ple spent more, lead­ing to what was then ​"the widest pros­per­i­ty and longest unbro­ken run of growth in history."
So if Trump and the Repub­li­cans want to dri­ve us into a ditch with this bud­get, yes, pro­gres­sives must empha­size its rank cru­el­ty. But we must also reit­er­ate, in terms Trump may under­stand, that it is a blue­print for ensur­ing Amer­i­ca aban­dons its intel­lec­tu­al lead­er­ship and every­thing that makes for the eco­nom­i­cal­ly strong, com­pet­i­tive coun­try that, at one time, enabled the cre­ation of a thriv­ing mid­dle class. In oth­er words, it's a stu­pid bud­get — a bud­get for losers.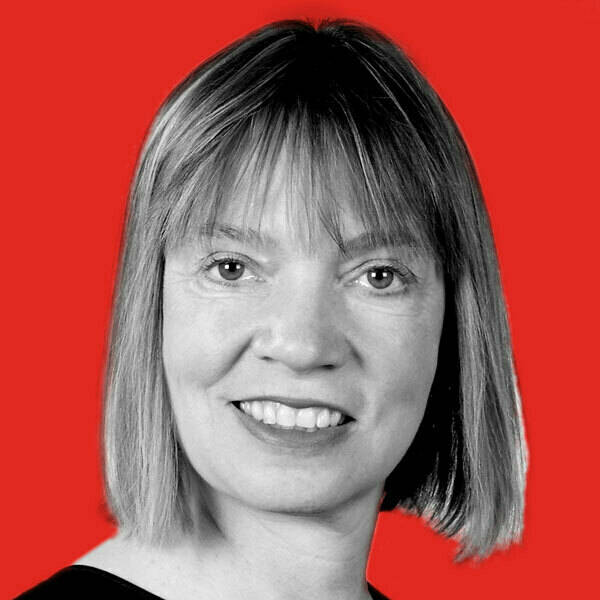 Susan J. Dou­glas
is a pro­fes­sor of com­mu­ni­ca­tions at the Uni­ver­si­ty of Michi­gan and a senior edi­tor at
In These Times
. Her forth­com­ing book is
In Our Prime: How Old­er Women Are Rein­vent­ing the Road Ahead.
.