Our Neo-Confederacy
The flag may be wiped from state grounds and license plates, but its ideals live on in the GOP agenda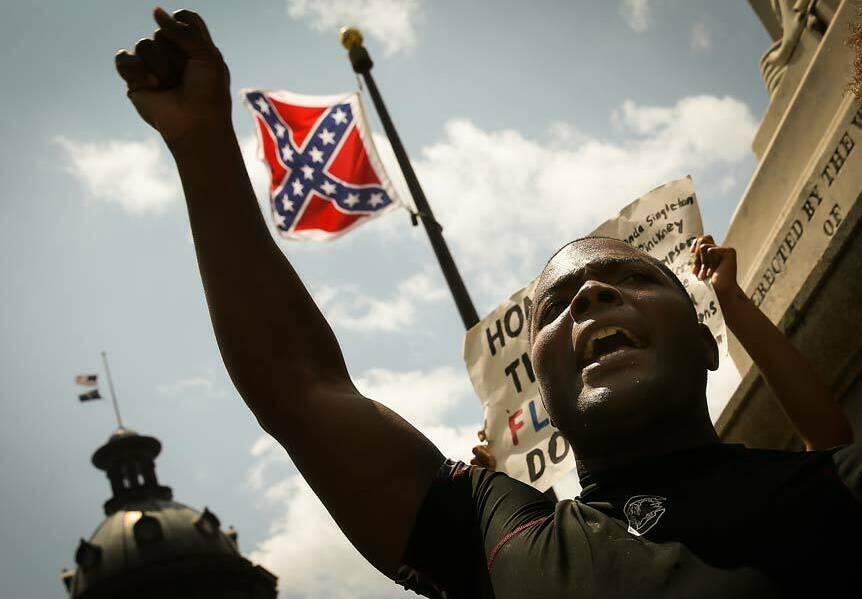 It is an irony that the sym­bol of the old Con­fed­er­a­cy has become the most promi­nent vic­tim of the June 17 mas­sacre in Charleston, S.C., rather than the three men and six women who were slaugh­tered at church.
The modern Republican Party—with its voter suppression schemes, states' rights fetish, and steep cuts to government jobs and services that most benefit black communities—has absorbed the Confederate message.
After pho­tos sur­faced of the shoot­er pos­ing with the flag, a bipar­ti­san cho­rus of politi­cians, includ­ing at least a dozen South­ern Repub­li­cans, denounced the flag's dis­play on state grounds and license plates.
Though the Stars and Bars served as the bat­tle flag for the Con­fed­er­ate Army, it only became a totem of the South in oppo­si­tion to the inte­gra­tionist push of the 1950s and 1960s, when it was adopt­ed by the Dix­iecrats — South­ern Democ­rats repelled by their par­ty's embrace of civ­il rights.
Those dis­grun­tled white Democ­rats were aggres­sive­ly recruit­ed by the GOP through Nixon's South­ern Strat­e­gy, which was exceed­ing­ly suc­cess­ful in trans­form­ing the Dix­ie­crat South into Repub­li­can cen­tral. Alien­at­ed Repub­li­can Michael Lof­gen, a for­mer staff mem­ber of the House and Sen­ate Bud­get Com­mit­tee, told MSNBC's Chris Hayes in 2013 that the GOP has become, in the past few decades, ​"an insur­rec­tion­ist, neo-Con­fed­er­ate par­ty." Or, as Paul Krug­man put it in a June 22 col­umn, ​"Race made Rea­gan­ism possible."
Some see the Tea Par­ty as the lat­est man­i­fes­ta­tion of the GOP's neo-Con­fed­er­ate march. Law pro­fes­sor Ian Haney Lopez, author of Dog Whis­tle Pol­i­tics: How Cod­ed Racial Appeals Have Rein­vent­ed Racism and Wrecked the Mid­dle Class, argues that the Tea Par­ty's appeal has much to do with its cod­ed racist mes­sag­ing. The mod­ern Repub­li­can Par­ty — with its vot­er sup­pres­sion schemes, states' rights fetish, and steep cuts to gov­ern­ment jobs and ser­vices that most ben­e­fit black com­mu­ni­ties — has absorbed the Con­fed­er­ate mes­sage. Its plat­form is in line with the prin­ci­ples espoused by neo-Con­fed­er­ate white sep­a­ratist groups like the Coun­cil of Con­ser­v­a­tive Cit­i­zens, which donat­ed $25,000 to GOP can­di­dates in the last elec­tion cycle.
There is lit­tle doubt that the ascen­sion of the first black pres­i­dent has con­tributed to this neo-Con­fed­er­ate boom­let. Oba­ma's elec­tion exac­er­bat­ed anx­i­ety among Amer­i­ca's white major­i­ty about the demo­graph­ic changes that will, accord­ing to the U.S. Cen­sus, ren­der it a minor­i­ty in the next three decades. Accord­ing to a 2014 Bloomberg poll, most Amer­i­cans believe black-white ​"race rela­tions" have wors­ened since Oba­ma's elec­tion. In its offi­cial state­ment respond­ing to the mas­sacre at Charleston's Emanuel African Methodist Epis­co­pal Church, the South­ern Pover­ty Law Cen­ter (SPLC) not­ed that racist hate groups are on the rise. The Charleston shoot­ing was ​"an obvi­ous hate crime by some­one who feels threat­ened by our country's chang­ing demo­graph­ics and the increas­ing promi­nence of African Amer­i­cans in pub­lic life," said SPLC Pres­i­dent Richard Cohen. The most promi­nent exam­ple is the pres­ence of a black man in the White House.
Every week, it seems we're pre­sent­ed with new evi­dence (often video­taped) of ongo­ing racial tur­moil in Oba­ma's Amer­i­ca, inci­dents so egre­gious they've sparked nation­al protests and giv­en birth to the Black Lives Mat­ter movement.
Per­haps the sav­agery of a ram­page in a sacred sanc­tu­ary will has­ten some racist white Repub­li­cans to reap­praise their views. The vic­tims' fam­i­lies' expres­sions of Chris­t­ian for­give­ness won many whites' admi­ra­tion; yet those con­cil­ia­to­ry atti­tudes dis­qui­et­ed many black activists, a grow­ing num­ber of whom are increas­ing­ly mil­i­tant — frus­trat­ed with the seem­ing accel­er­a­tion of police abuse and the con­comi­tant lack of racial progress on oth­er fronts.
Indeed, it seems Repub­li­cans' sym­pa­thy for African Amer­i­cans goes only so far. The GOP's neo-Con­fed­er­ate agen­da is almost dia­met­ri­cal­ly opposed to the inter­ests of the black elec­torate. A glance at the plat­forms of the cav­al­cade of pres­i­den­tial can­di­dates now lin­ing up for the Repub­li­can pri­maries reveals a sol­id con­sen­sus behind the neo-Con­fed­er­ate agen­da and lit­tle sup­port for mea­sures that strike at the heart of struc­tur­al racism, like expand­ing vot­ing access, cre­at­ing more fed­er­al jobs and reform­ing crim­i­nal justice.
In light of the GOP's South­ern dom­i­nance, the once-revered Con­fed­er­ate bat­tle flag has served its pur­pose. The GOP ele­phant is the only totem now rel­e­vant. The flag is dis­pens­able; the agen­da isn't.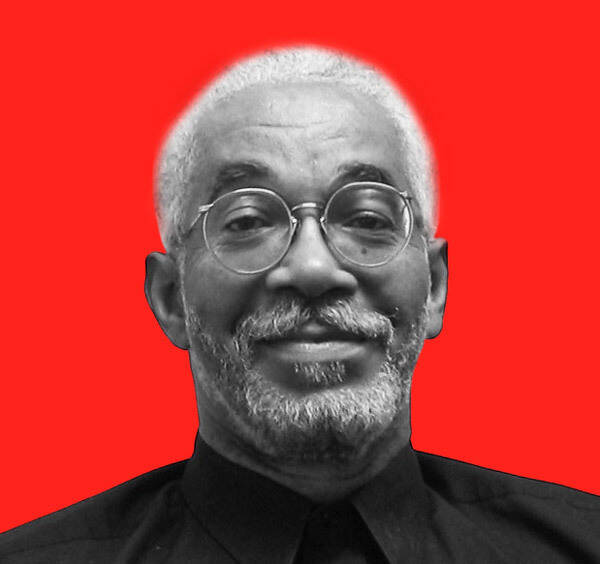 Sal­im Muwakkil
is a senior edi­tor of
In These Times
, where he has worked since
1983
. He is the host of The
Sal­im Muwakkil
show on WVON, Chicago's his­toric black radio sta­tion, and he wrote the text for the book
HAROLD: Pho­tographs from the Harold Wash­ing­ton Years
.