Mad at Obama, Papa John's Will Cut Hours To Rob Employees of Healthcare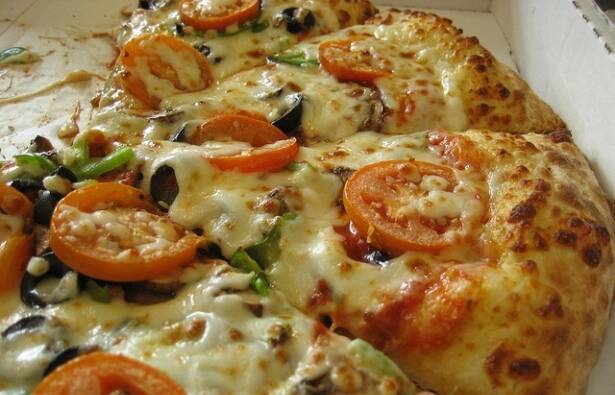 Papa John's CEO John Schnatter is angry about Obamacare, and he
&
rsquo;s taking it out on his employees. The healthcare reform law mandates that, by
2014
, employees who work more than
30
hours per week at companies with more than
50
workers must be covered by their employer
&
rsquo;s health insurance plan. In light of Obama
&
rsquo;s re-election, the pizza magnate announced that he will cut workers
&
rsquo; hours in order to create a part-time workforce and dodge the cost of providing healthcare coverage.
Papa John
&
rsquo;s is the third-largest pizza chain in the nation with about
16
,
500
employees, but the company currently only provides healthcare coverage to one third of its workers. Schnatter claims he wishes all of his employees could be on the company's healthcare plan, but that rising health insurance costs are prohibitive. He tells ABC Action News, ​
"
The good news is
100
percent of the population is going to have health insurance. We're all going to pay for it." Schnatter, who was a supporter of Mitt Romney and helped raise funds for the Republican presidential candidate, started voicing his opposition to the Affordable Care Act in the months leading up to the election. In August, he complained that the reform would cost his company
11
-
14
cents per pizza or
15
-
20
cents per order (though Forbes calculates the actual cost would be
3
.
4
−
4
.
6
cents per pizza) and that Papa John's would pass those costs onto customers by raising pizza prices. To many, raising pizza prices seems like a more reasonable approach to offsetting some of the costs of healthcare reform than cutting employees
&
rsquo; hours. The public response has been largely,
&
ldquo;I
&
rsquo;d pay an extra
14
cents per pizza for your employees to have healthcare.
&
rdquo; Many have proposed boycotting the company, such as Reddit user goforReaper: I haven't had a Papa John's pizza in months since he first claimed that Obamacare would cause him to raise prices
&
mdash;and I assure you, all of my cheap pizza needs have been fulfilled by other, equally shitty establishments. Reddit, let's send him a message and stop buying his pizza. His employees deserve decent wages and access to healthcare, and if he doesn't think so, he can sit with the rest of the Romney camp and circle jerk about how tough their lives are! It seems Papa John
&
rsquo;s is likely to lose more money from the negative public response than from the healthcare reform
&
mdash;Forbes reports that that the company
&
rsquo;s shares have dropped
4
.
2
% between Thursday and Monday. But such boycotting risks further harming these workers it aims to defend, as Mediaite points out: The problem with boycotting Papa John
&
rsquo;s (aside from the fact that it
&
rsquo;s hard to refuse to buy pizza from a chain you already don
&
rsquo;t buy pizza from) is that it actually hurts the employees on whose behalf we
&
rsquo;re all outraged. A far better solution would be to send a check for $
0
.
14
to John Schnatter every time you buy a pizza. Concerned citizens could also organize a Tipcott
&
trade;, wherein they order the cheapest thing on the Papa John
&
rsquo;s menu, then give the driver, like, a
100
% tip. On the other end of the spectrum, some have declared strong support for Papa John
&
rsquo;s and are trying to use the issue to spark a movement in opposition of the healthcare reform law. In fact, @Reboot_USA
&
nbsp;started a Facebook campaign declaring Nov.
16
National Papa John's Appreciation Day, on which Papa John
&
rsquo;s supporters visit their local Papa John
&
rsquo;s and order a pizza to stand against the
&
ldquo;fiscal nightmare
&
rdquo; that is Obamacare.