Mad at Obama, Papa John's Will Cut Hours To Rob Employees of Healthcare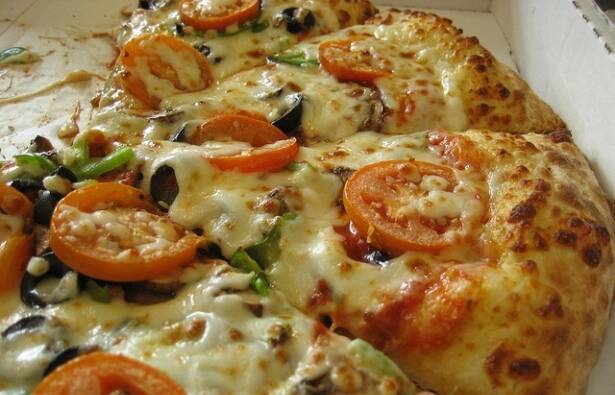 Papa John's CEO John Schnat­ter is angry about Oba­macare, and he
&
rsquo;s tak­ing it out on his employ­ees. The health­care reform law man­dates that, by
2014
, employ­ees who work more than
30
hours per week at com­pa­nies with more than
50
work­ers must be cov­ered by their employer
&
rsquo;s health insur­ance plan. In light of Obama
&
rsquo;s re-elec­tion, the piz­za mag­nate announced that he will cut work­ers
&
rsquo; hours in order to cre­ate a part-time work­force and dodge the cost of pro­vid­ing health­care coverage.
Papa John
&
rsquo;s is the third-largest piz­za chain in the nation with about
16
,
500
employ­ees, but the com­pa­ny cur­rent­ly only pro­vides health­care cov­er­age to one third of its work­ers. Schnat­ter claims he wish­es all of his employ­ees could be on the com­pa­ny's health­care plan, but that ris­ing health insur­ance costs are pro­hib­i­tive. He tells ABC Action News, ​
"
The good news is
100
per­cent of the pop­u­la­tion is going to have health insur­ance. We're all going to pay for it."Schnat­ter, who was a sup­port­er of Mitt Rom­ney and helped raise funds for the Repub­li­can pres­i­den­tial can­di­date, start­ed voic­ing his oppo­si­tion to the Afford­able Care Act in the months lead­ing up to the elec­tion. In August, he com­plained that the reform would cost his com­pa­ny
11
 – 
14
cents per piz­za or
15
 – 
20
cents per order (though Forbes cal­cu­lates the actu­al cost would be
3
.
4
−
4
.
6
cents per piz­za) and that Papa John's would pass those costs onto cus­tomers by rais­ing piz­za prices.To many, rais­ing piz­za prices seems like a more rea­son­able approach to off­set­ting some of the costs of health­care reform than cut­ting employ­ees
&
rsquo; hours. The pub­lic response has been large­ly,
&
ldquo;I
&
rsquo;d pay an extra
14
cents per piz­za for your employ­ees to have health­care.
&
rdquo; Many have pro­posed boy­cotting the com­pa­ny, such as Red­dit user gofor­Reaper:I haven't had a Papa John's piz­za in months since he first claimed that Oba­macare would cause him to raise prices
&
mdash;and I assure you, all of my cheap piz­za needs have been ful­filled by oth­er, equal­ly shit­ty estab­lish­ments. Red­dit, let's send him a mes­sage and stop buy­ing his piz­za. His employ­ees deserve decent wages and access to health­care, and if he does­n't think so, he can sit with the rest of the Rom­ney camp and cir­cle jerk about how tough their lives are!It seems Papa John
&
rsquo;s is like­ly to lose more mon­ey from the neg­a­tive pub­lic response than from the health­care reform
&
mdash;Forbes reports that that the company
&
rsquo;s shares have dropped
4
.
2
% between Thurs­day and Mon­day. But such boy­cotting risks fur­ther harm­ing these work­ers it aims to defend, as Medi­aite points out:The prob­lem with boy­cotting Papa John
&
rsquo;s (aside from the fact that it
&
rsquo;s hard to refuse to buy piz­za from a chain you already don
&
rsquo;t buy piz­za from) is that it actu­al­ly hurts the employ­ees on whose behalf we
&
rsquo;re all out­raged. A far bet­ter solu­tion would be to send a check for $
0
.
14
to John Schnat­ter every time you buy a piz­za. Con­cerned cit­i­zens could also orga­nize a Tip­cott
&
trade;, where­in they order the cheap­est thing on the Papa John
&
rsquo;s menu, then give the dri­ver, like, a
100
% tip.On the oth­er end of the spec­trum, some have declared strong sup­port for Papa John
&
rsquo;s and are try­ing to use the issue to spark a move­ment in oppo­si­tion of the health­care reform law. In fact, @Reboot_USA
&
nbsp;start­ed a Face­book cam­paign declar­ing Nov.
16
Nation­al Papa John's Appre­ci­a­tion Day, on which Papa John
&
rsquo;s sup­port­ers vis­it their local Papa John
&
rsquo;s and order a piz­za to stand against the
&
ldquo;fis­cal night­mare
&
rdquo; that is Obamacare.