There Are Limits to Government Spending, But We Haven't Reached Them Yet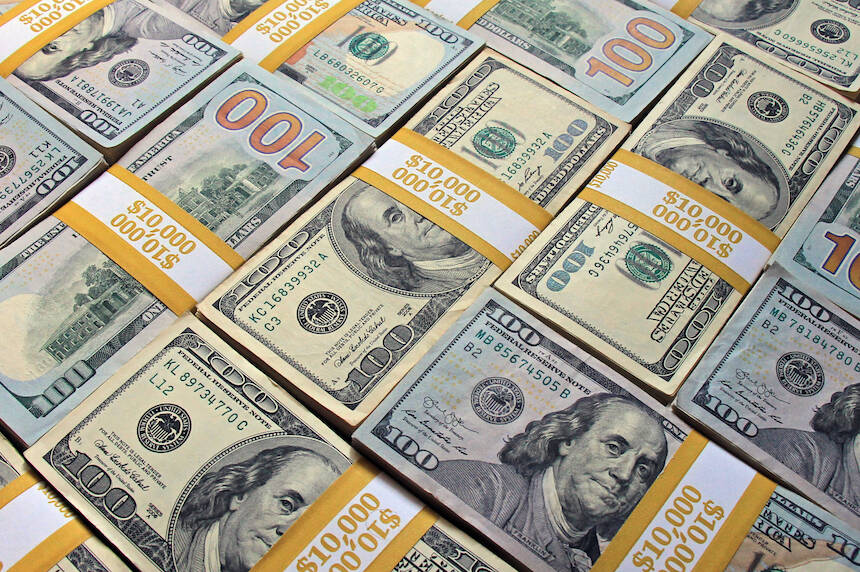 This piece is a response to ​"Yes, the Gov­ern­ment Can Just Print Money."
I've been recruit­ed to respond to my friend Pavlina's appeal on behalf of mod­ern mon­e­tary the­o­ry (MMT). There is no short­age of lib­er­al, rad­i­cal and left­y­er-left econ­o­mists who look askance at MMT. Their basic view could be sum­ma­rized by adapt­ing an apoc­ryphal Samuel John­son quote: ​"I have found a great deal of good and orig­i­nal mat­ter in them; but what was good was not orig­i­nal, and what was orig­i­nal was not good."
The good-but-not-orig­i­nal refers to MMT's roots in Key­ne­sian eco­nom­ics: You don't have to believe MMT to see the val­ue of high­er deficits when we're not at full employ­ment. The orig­i­nal-but-not-good refers to dis­agree­ment over how much deficits can increase with­out neg­a­tive consequences.
There is more to this eco­nom­ic-the­o­ry debate, though we lack the space here. For now, we turn to the politics.
Pavli­na asserts that an ide­ol­o­gy of fis­cal rec­ti­tude, embod­ied in the How will we pay for it? mantra, places impos­si­ble bar­ri­ers before pro­gres­sive pub­lic spend­ing ini­tia­tives. For a num­ber of rea­sons, how­ev­er, this isn't quite right.
As she observes, ​"The gov­ern­ment imme­di­ate­ly ​'finds the mon­ey' when the pol­i­cy pri­or­i­ty is an end­less war, finan­cial bailouts, bil­lion­aire tax cuts." Quite so. The rec­ti­tude is selec­tive, steered by broad­er reac­tionary or cen­trist ideologies.
There are a bunch of ways to jus­ti­fy addi­tion­al pub­lic spend­ing with­out recourse to MMT. The most obvi­ous is bor­row­ing. We fail to exploit such devices not because of fis­cal rec­ti­tude, but because under cap­i­tal­ism the rul­ing class blocks spend­ing of which it does not approve.
Repub­li­cans want to gut social spend­ing across the board. Their mas­sive tax cuts and end­less wars prove they don't care about deficits. Their attacks on pub­lic spend­ing are deeply racist and gen­dered; fis­cal rec­ti­tude is not at issue. By now their hypocrisy regard­ing the deficit is well recognized.
With Democ­rats it's more com­pli­cat­ed. The Clin­ton and Oba­ma admin­is­tra­tions were moti­vat­ed by an ide­ol­o­gy of fis­cal rec­ti­tude, com­bined with polit­i­cal risk aver­sion and indul­gence of well-heeled donors. This view lives on, as we learn from dis­ap­point­ing com­mit­ments for a return to PAY­GO (pay as you go), under which you can't pro­pose leg­is­la­tion to spend any mon­ey with­out off­set­ting that spend­ing by spec­i­fy­ing cuts in oth­er spend­ing or tax increas­es. This polit­i­cal mill­stone tends to shut down pro­gres­sive fis­cal activism. As not­ed above, MMT econ­o­mists are not alone in reject­ing such a posture.
The polit­i­cal timid­i­ty of main­stream Demo­c­ra­t­ic Par­ty big shots can be attrib­uted in part, sad to say, to The Peo­ple. They like hear­ing about Medicare for All and oth­er ambi­tious pro­pos­als, but they are eas­i­ly fright­ened by talk of tax increas­es and oth­er PAY­GO pro­vi­sions. They like tax cuts, how­ev­er, notwith­stand­ing the like­li­hood of high­er result­ing deficits. What's in ques­tion here is not fis­cal rec­ti­tude, but skep­ti­cism as to the mer­its of an expand­ed pub­lic sector.
The public's aver­sion to such an expan­sion can be over­come by mobi­liza­tion, not in sup­port of any arcane eco­nom­ic the­o­ry, but on behalf of the nice things more debt would make pos­si­ble: Medicare for All, free col­lege, etc. The Demo­c­ra­t­ic Par­ty estab­lish­ment is reluc­tant to mobi­lize any­one, since it fears any activism beyond exhor­ta­tions to vote. Get out and vote, then shut up, stay home, and keep send­ing us money.
We won't have nice things until peo­ple want them enough to strug­gle and pay for them, whether through high­er tax­es or some oth­er trade-off.
Aha! MMTers might exclaim. Pay­ing for stuff is an illu­sion. Gov­ern­ment spend­ing is ​"self-financ­ing."
This appeal should be under­stood as a polit­i­cal gam­bit. There is more to the sto­ry. If the econ­o­my is run­ning at full capac­i­ty — all pro­duc­tive resources (work­ers, machines) are ful­ly employed — then, to get more of one thing, you do have to have less of some­thing else.
Now, we are sel­dom at full capac­i­ty, or full employ­ment. So I and all left econ­o­mists join with MMT in the notion that fis­cal activism — more deficit spend­ing — can bring us clos­er to full employ­ment, with invalu­able results.
But at some point, increased gov­ern­ment spend­ing runs up against that capac­i­ty con­straint. If we are already at full employ­ment, with full uti­liza­tion of all pro­duc­tive resources, more deficit spend­ing can result in unde­sir­able inflation.
The above is, in fact, MMT doc­trine, but often hard to find in their pop­u­lar treat­ments. Even Pavlina's dom­i­nant theme is that the U.S. gov­ern­ment can spend as much as it wants. If only!
A sto­ry that appears to empha­size unlim­it­ed pub­lic spend­ing, besides being fal­la­cious, will impress most peo­ple as either crank­ish or arcane. It isn't accept­ed by a wide spec­trum of left-of-cen­ter, non­MMT thinkers. Any exist­ing pro­gres­sive gov­ern­ment that comes to pow­er under such delu­sions is bound to dis­ap­point its constituents.
By means of increased pub­lic debt, we can expand pub­lic spend­ing. In fact, we must. At the end of the day, how­ev­er, a polit­i­cal­ly eva­sive mon­e­tary the­o­ry should not be the basis for a pro­gres­sive movement.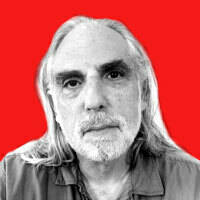 Max B. Saw­icky
is an econ­o­mist and writer based in Vir­ginia. He pre­vi­ous­ly worked for
18
years at the Eco­nom­ic Pol­i­cy Insti­tute in Wash­ing­ton, D.C.