Pennies at the Register, Dollars in the Paycheck
Would higher wages really be 'devastating' for individual consumers?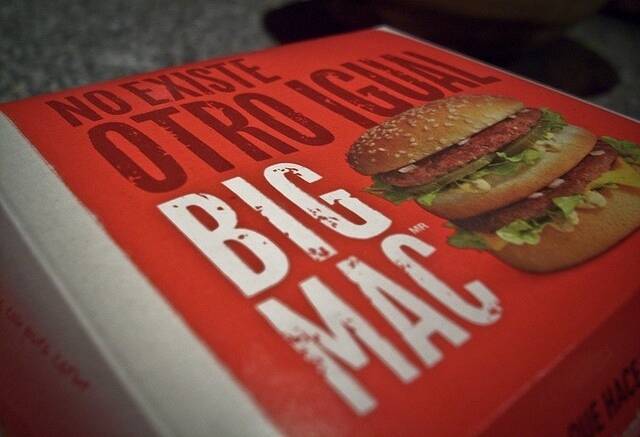 You know the boil­er­plate argu­ment against high­er wages in Amer­i­ca, because you've heard it so many times from Fox News' and CNBC pun­dits. But as ser­vice indus­try work­ers now mount protests against pover­ty-lev­el pay and as the Asso­ci­at­ed Press reports that ​"four out of 5 U.S. adults strug­gle with job­less­ness, near-pover­ty or reliance on wel­fare," it is worth review­ing the blowhard's case for low wages one more time — just to see whether it even makes sense.
According to a recent study, raising the wages of all of Walmart's employees to at least $12 an hour would cost the average customer just 46 cents more during their typical trip to the store.
The three tiered argu­ment goes like this: 1) High­er wages for work­ers cre­ate high­er costs for cor­po­ra­tions; 2) cor­po­ra­tions pass on those high­er costs in the form of prod­uct price increas­es; and 3) those price increas­es must be enor­mous for cor­po­ra­tions to recoup all of their increased labor costs.
What gives these asser­tions such mass appeal is their pop­ulist insin­u­a­tion that high­er wages would hurt the Aver­age Joe. Ulti­mate­ly, that Aver­age Joe is sup­posed to con­clude that the sup­posed harm mod­est wage increas­es will inflict on him will be far greater than the ben­e­fit they will gen­er­ate for him and the econ­o­my as a whole.
For the sake of eval­u­at­ing this par­tic­u­lar con­clu­sion, let's set aside all of the oth­er moral and eco­nom­ic ques­tions at play in the larg­er debate over wages. Let's, for instance, bypass a dis­cus­sion about why the rich­est nation on earth has a $7.25-an-hour fed­er­al min­i­mum wage that con­demns many work­ers to des­ti­tu­tion. Let's also for a moment dis­re­gard the fact that CEOs of the biggest restau­rant com­pa­nies make more in a morn­ing than the aver­age min­i­mum-wage work­er in their com­pa­nies make in a year. Let's even ignore evi­dence that rais­ing the min­i­mum wage boosts the econ­o­my by putting mon­ey in the hands of those who will most quick­ly spend it.
Let's instead focus on a very sim­ple ques­tion: Is it real­ly true that high­er wages would be dev­as­tat­ing for indi­vid­ual consumers?
The answer, it seems, depends on your def­i­n­i­tion of ​"dev­as­tat­ing." Is 5 cents real­ly ​"dev­as­tat­ing"? What about 22 cents or 46 cents? Does that some­how qual­i­fy as ​"dev­as­tat­ing"?
Those fig­ures aren't pulled out of thin air— they come from three data-dri­ven reports prov­ing that it costs mere pen­nies at the reg­is­ter to put more dol­lars in mil­lions of Amer­i­cans' paychecks.
The first analy­sis comes from 100 econ­o­mists who, in a let­ter to pol­i­cy­mak­ers, esti­mat­ed that rais­ing the min­i­mum wage to $10.50 an hour would result in just a nick­el increase in the price of a Big Mac. That was fol­lowed up by a report in Newsweek based on the cal­cu­la­tions of Uni­ver­si­ty of Mass­a­chu­setts econ­o­mists. They found that rais­ing McDon­alds' work­ers wages to $15 an hour would like­ly add just 22 cents to the retail price of the same sandwich.
It is much the same for Wal-Mart. Accord­ing to a study by researchers at the City Uni­ver­si­ty of New York and the Uni­ver­si­ty of Cal­i­for­nia, rais­ing the wages of all of the retail­ers' employ­ees to at least $12 an hour would cost the aver­age cus­tomer just 46 cents more dur­ing their typ­i­cal trip to the store. Over an entire year, that's just $12.50.
With those num­bers in mind, let's cir­cle back to the con­cept of harm by con­sid­er­ing what is more dev­as­tat­ing: wages that rel­e­gate mil­lions of peo­ple to a life of pover­ty or hav­ing to fork over just a bit more pock­et change dur­ing your next trip to McDon­alds and Wal-Mart?
As Con­gress con­tem­plates rais­ing the min­i­mum wage and more work­ers take col­lec­tive action in the fight for bet­ter pay, the answer should be more obvi­ous than ever.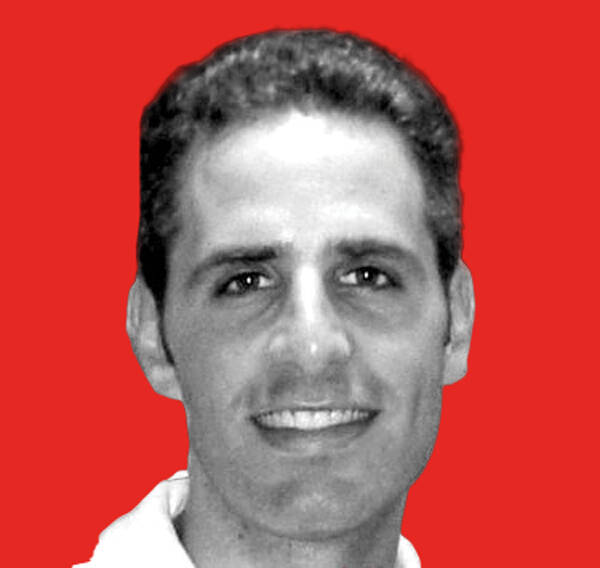 David Siro­ta
is an award­win­ning inves­tiga­tive jour­nal­ist and an
In These Times
senior edi­tor. He served as speech writer for Bernie Sanders'
2020
cam­paign. Fol­low him on Twit­ter @davidsirota.