Retirees Get Cross-Checked by Stadium Subsidies
As public workers face cuts to their pension benefits, professional sports teams rake in the funding. What gives?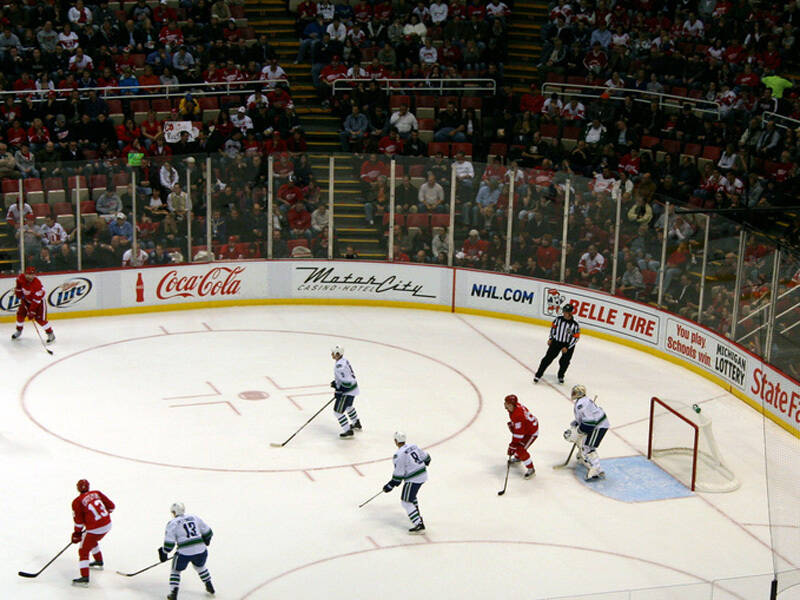 As states and cities grap­ple with bud­get short­falls, many are bet­ting big on an unproven for­mu­la: Slash pub­lic employ­ee pen­sion ben­e­fits and pub­lic ser­vices while divert­ing the sav­ings into lucra­tive sub­si­dies for pro­fes­sion­al sports teams.
An analysis by the Washington, D.C.-based National Institute on Retirement Security notes that spending resulting from pension payments had 'a total economic impact of more than $941.2 billion' and 'supported more than 6.1 million American jobs' in 2012.
Detroit this week became the most promi­nent exam­ple of this trend. Offi­cials in the finan­cial­ly dev­as­tat­ed city announced that their plan to slash pub­lic work­ers' pen­sion ben­e­fits will move for­ward. On the same day, the bil­lion­aire own­ers of the Detroit Red Wings, the Ilitch fam­i­ly, unveiled details of an already approved tax­pay­er-financed sta­di­um for the pro­fes­sion­al hock­ey team.
Many Detroit retirees now face big cuts to their pre­vi­ous­ly nego­ti­at­ed retire­ment ben­e­fits. At the same time, the pub­lic is on the hook for $283 mil­lion toward the new stadium.
The bud­get maneu­vers in Michi­gan are part of a larg­er trend across the coun­try. As Pacif­ic Stan­dard reports, ​"Over the past 20 years, 101 new sports facil­i­ties have opened in the Unit­ed States — a 90 per­cent replace­ment rate — and almost all of them have received direct pub­lic fund­ing." Now, many of those sub­si­dies are being effec­tive­ly financed by the sav­ings accrued from pen­sion ben­e­fit reduc­tions and cuts to pub­lic services.
In Chica­go, for instance, May­or Rahm Emanuel recent­ly passed a $55 mil­lion cut to munic­i­pal work­ers' pen­sions. At the same time, he has pro­mot­ed a plan to spend $55 mil­lion of tax­pay­er mon­ey on a hotel project that is part of a sta­di­um devel­op­ment plan.
In Mia­mi, Bloomberg News reports that the city ​"approved a $19 mil­lion sub­sidy for (a) pro­fes­sion­al bas­ket­ball are­na" and then, six weeks lat­er, ​"began con­sid­er­ing a plan to cut as many as 700 (librar­i­an) posi­tions, includ­ing a fifth of the library staff and more than 300 police."
In Ari­zona, the Phoenix Busi­ness Jour­nal reports that region­al gov­ern­ments in that state have spent $1.5 bil­lion ​"on sports sta­di­ums, are­nas and pro teams" since the mid-1990s. Mean­while, leg­is­la­tors are con­sid­er­ing pro­pos­als to cut pub­lic pen­sion benefits.
In New Jer­sey, Gov. Chris Christie is block­ing a planned $2.4 bil­lion pay­ment to the pen­sion sys­tem, at the same time his admin­is­tra­tion has spent a record $4 bil­lion on sub­si­dies and tax breaks to cor­po­ra­tions. That includes an $82 mil­lion sub­sidy for a prac­tice facil­i­ty for the Philadel­phia 76ers.
The offi­cials pro­mot­ing these twin poli­cies argue that boost­ing sta­di­um devel­op­ment effec­tive­ly pro­motes eco­nom­ic growth. But many cal­cu­la­tions rely on ques­tion­able assumptions.
In a 2008 data review by Uni­ver­si­ty of Mary­land and Uni­ver­si­ty of Alber­ta, researchers found that ​"sports sub­si­dies can­not be jus­ti­fied on the grounds of local eco­nom­ic devel­op­ment." In addi­tion, a 2012 Bloomberg News analy­sis found that tax­pay­ers have lost $4 bil­lion on such sub­si­dies since the mid-1980s.
​"Sports sta­di­ums typ­i­cal­ly aren't a good tool for eco­nom­ic devel­op­ment," said Holy Cross econ­o­mist Vic­tor Math­e­son in an inter­view with The Atlantic. ​"Take what­ev­er num­ber the sports pro­mot­er says, take it and move the dec­i­mal one place to the left. Divide it by ten, and that's a pret­ty good esti­mate of the actu­al eco­nom­ic impact."
Of course, while sta­di­um sub­si­dies are pro­mot­ed in the name of eco­nom­ic devel­op­ment, pen­sion ben­e­fits are rarely described in such terms — even though the data sug­gests they should be. Indeed, an analy­sis by the Wash­ing­ton, D.C.-based Nation­al Insti­tute on Retire­ment Secu­ri­ty notes that spend­ing result­ing from pen­sion pay­ments had ​"a total eco­nom­ic impact of more than $941.2 bil­lion" and ​"sup­port­ed more than 6.1 mil­lion Amer­i­can jobs" in 2012.
Despite that, retire­ment ben­e­fits are often the first item on politi­cians' chop­ping blocks. Pen­sions, after all, may sup­port local economies, but they don't result in shiny new stadiums.
In a sports-obsessed coun­try, that makes those pen­sions a much big­ger polit­i­cal tar­get than any tax­pay­er hand­out to a bil­lion­aire team owner.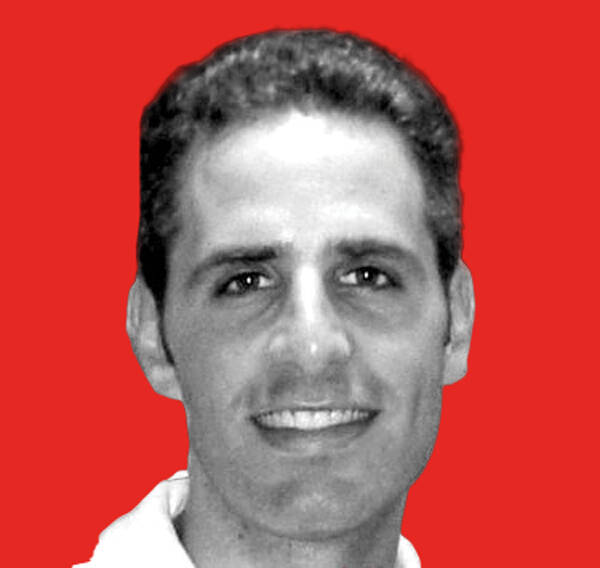 David Siro­ta
is an award­win­ning inves­tiga­tive jour­nal­ist and an
In These Times
senior edi­tor. He served as speech writer for Bernie Sanders'
2020
cam­paign. Fol­low him on Twit­ter @davidsirota.