The Great American Election Catharsis Party
In Philly, MAGA dreams meet mathematical realities.
All day Thursday, a contingent of soldiers stood on the steps of Philadelphia City Hall. Real soldiers, with desert camo fatigues and big machine guns slung rakishly across their chests. Throughout the afternoon, they milled about on the steps; they were still there in the evening, in front of the enormous iron gate leading into the building's courtyard, with a neat row of black riot helmets slung over the hand railing.
They fit in. In Philly, as in other big cities, vast swaths of downtown had boarded up in anticipation of chaos and riots after Election Day. Even the WaWas were closed, turned into impenetrable plywood fortresses. The area around the sprawling Pennsylvania Convention Center, where the state's votes are being counted under the scrutiny of the entire world, was likewise supplied with Philly police. There were police SUVs with flashing lights blocking the streets, and police lining the sidewalks in front of the entrance, and roving teams of bike cops circling around and around in groups of 10 — the dorkiest expression of state power. For several blocks outside of the epicenter of the action, there were knots of police on every corner. Most of them spent last night looking at their phones, like we all do when we are wasting our time.
Because while all of the outside forces may have been ominous — the ranting and desperate president, his cartoonish team of enablers declaring falsely that they couldn't watch the vote count, the city leaders already on edge from months of anti-police protests, an entire country biting its nails to the cuticles waiting for the official word that the wicked witch is dead — the reality on the streets of Philadelphia was: a party. Specifically, the party was on the corner of Arch and 12th Streets, right out in front of the convention center, which had been transformed into one big metaphor.
On the side of Arch Street closest to the convention center was a pen made of metal barriers that was designated for Trump supporters. Yesterday afternoon, that pen was filled by fewer than 20 desultory dead enders, all with a hangdog expression indicating that they had, perhaps, expected a bigger crowd. There was a man in an American flag suit jacket and matching cowboy hat, and a man with a MAGA hat and a ponytail and an Iron Maiden denim vest, and a man in Columbine-style black trench coat and boots and a mask with a skull on it. Surrounding the pen were shoulder-to-shoulder reporters. It was, in essence, a zoo for angry white men.
On the other side of Arch Street, next to the Reading Terminal Market, was a street party. A DJ was playing dance music, and hundreds of people were dancing their asses off in the shadow of banners that read ​"COUNT EVERY VOTE" and ​"BLACK VOTES MATTER." On this side of the street, there were all types of people dancing. A 20-something woman in a yellow hoodie who looked right at home dancing to club music; a blond suburbanite type in white jeans overcome with enthusiasm; DSA types, business types, homeless people, black, white, young, old. They were full of joy. The contrast between them and the sullen, conspiracy-poisoned crowd across the street could not be more vivid.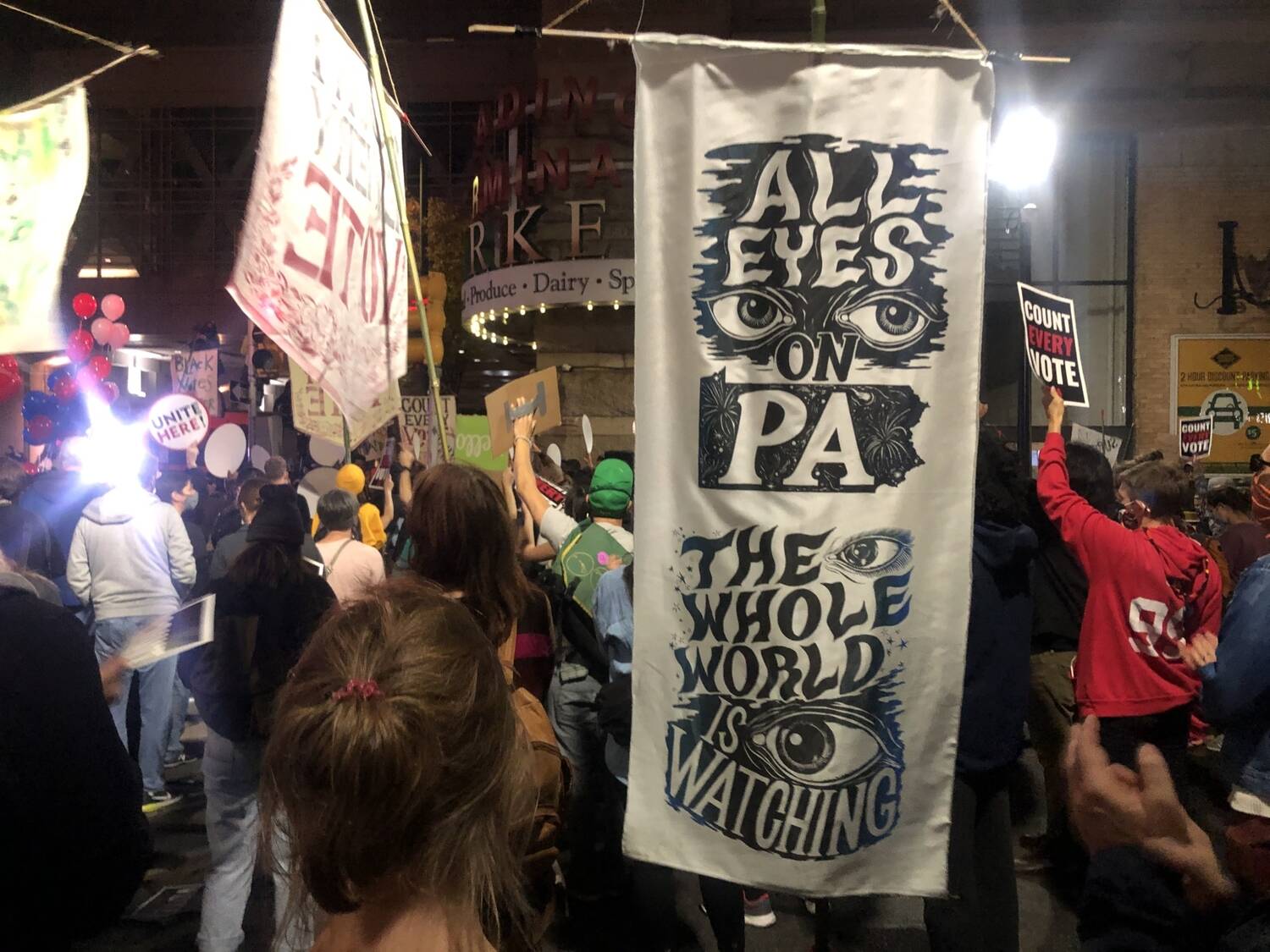 As evening fell, the crowds ebbed and flowed, but the balance of joy never shifted. A couple of anti-gay Christian fundamentalists with megaphones set up camp in the Trump area and started mocking people in the crowd as ​"faggots," an appropriate eulogy for the Trump era. Meanwhile, the DJ continued, and a procession of speakers across the street led ​"When we fight, we win!" chants, and the entire scene felt like a triumph of the human spirit. All the cops stood around bored. It was a party, and nobody needed the bouncers.
Overnight, after everyone outside the convention center except for the TV reporters had gone home, the police arrested two people who had allegedly driven in from Virginia with guns and a plan to ​"unleash an attack at the Convention Center where votes are being counted in Philadelphia." Early this morning, the Hummer that they had driven was still parked by the curb on 13th and Vine. There were no police in sight. The car had several Qanon-themed stickers on the tinted windows, and a dirty American flag hanging from the back. Like the Trump campaign, whatever they had been planning did not come to pass. As I watched, a Philly resident in a hoodie walked up to the now-famous Hummer and gently placed his large pet lizard on the hood, to pose for a few pictures.
Trump has lost. There has been no massacre. Philly, and the lizard, kept their cool. Outside, the party is about to begin. We earned it.
As a 501©3 non­prof­it pub­li­ca­tion, In These Times does not oppose or endorse can­di­dates for polit­i­cal office.
Support this work
Reader donations, many as small as just $5, are what fund the work of writers like this—and keep our content free and accessible to everyone. If you support this work, will chip in to help fund it?

It only takes a minute to donate. Click here to make a tax-deductible donation.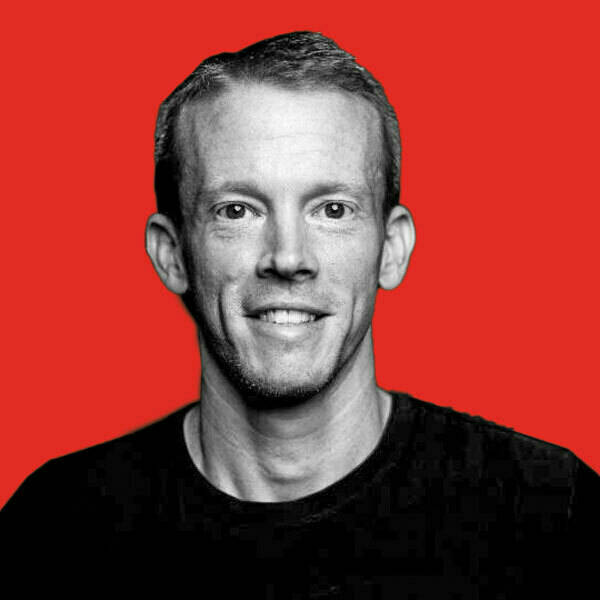 Hamilton Nolan is a labor reporter for In These Times. He has spent the past decade writing about labor and politics for Gawker, Splinter, The Guardian, and elsewhere. You can reach him at Hamilton@​InTheseTimes.​com.
Help support this work
As a reader-supported, nonprofit publication, all of the journalism In These Times produces is made possible by readers like you. If you support this work, will you chip in $5 or more to help fund it?