Planned Parenthood's Union Busting Could Have a Chilling Effect for Workers Everywhere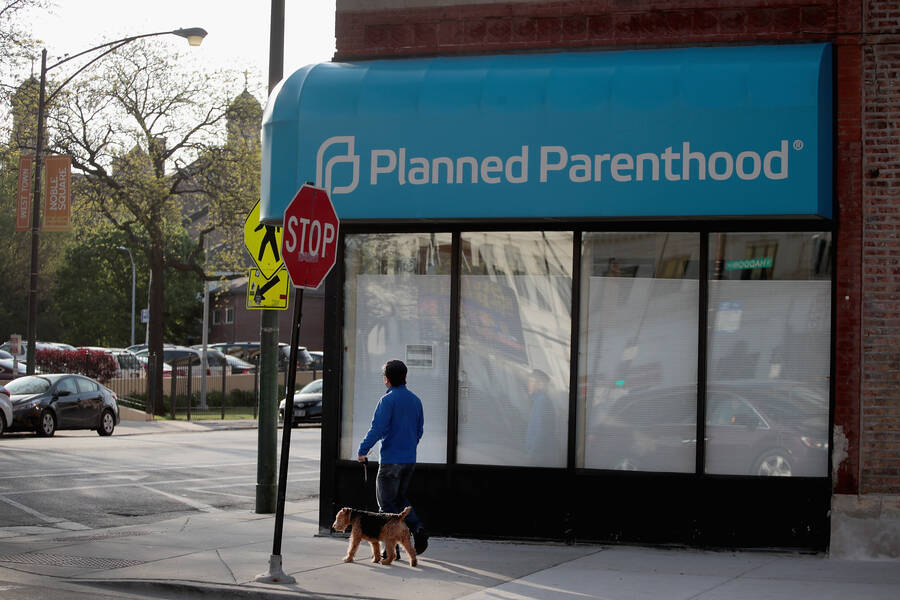 When Ash­ley Brink accept­ed a job at Planned Par­ent­hood of the Rocky Moun­tains (PPRM) in April 2016, she knew it would mean tak­ing a $3 an hour pay cut. It also entailed relo­cat­ing from Wichi­ta, Kansas, among the cheap­est U.S. cities to live in, to Den­ver, one of the most expensive.
But Brink was pas­sion­ate about Planned Parenthood's mis­sion. In 2013, she'd helped reopen Wichita's sole abor­tion clin­ic, closed four years ear­li­er fol­low­ing the mur­der of its doc­tor, George Tiller. After three years of work­ing as the fund­ing and patient coor­di­na­tor for the small clin­ic — a job she says includ­ed every­thing from check­ing in patients to help­ing them secure fund­ing to trav­el to Wichi­ta for abor­tions — she was ​"ready for a new adven­ture" with an orga­ni­za­tion she admired.
As a trav­el­ing health cen­ter assis­tant for PPRM, Brink works at mul­ti­ple clin­ics across three states. ​"I get to help so many dif­fer­ent com­mu­ni­ties access health­care," she says. ​"Access is very impor­tant to me."
So Brink was dis­mayed when, in May 2017, PPRM announced that it was clos­ing six of its clin­ics, includ­ing one in Casper, Wyoming — Planned Parenthood's only facil­i­ty in the entire state.
That was the moment when Brink says she and many of her co-work­ers decid­ed they need­ed a union. In Decem­ber 2017, employ­ees at 14 clin­ics in the metro Den­ver area vot­ed to form one.
That made PPRM just the sixth local Planned Par­ent­hood affil­i­ate to union­ize, out of more than 50 nation­wide. In at least two of these cas­es, the local employ­er was accused of attempt­ing to squelch work­er orga­niz­ing. But this year, PPRM went a step fur­ther when it appealed the union vote to the Nation­al Labor Rela­tions Board, as pre­vi­ous­ly report­ed by the Inter­cept. That's left employ­ees like Brink feel­ing ​"dis­heart­ened" as they wait for a deci­sion that could also have broad impli­ca­tions for work­ers nationwide.
A small group of PPRM employ­ees first began orga­niz­ing in the fall of 2016. Their key issues includ­ed wages — accord­ing to the union, the medi­an annu­al wage for PPRM employ­ees is $35,000, which is at the low end of the medi­an range for health work­ers giv­en by the Bureau of Labor Sta­tis­tics—high staff turnover and pro­hib­i­tive­ly high costs of adding fam­i­ly mem­bers to employ­ee health insurance.
The clin­ic clo­sures con­vinced oth­er staff mem­bers that they need­ed a greater say in orga­ni­za­tion­al deci­sion-mak­ing. PPRM cit­ed finan­cial rea­sons for the move, includ­ing low­er reim­burse­ment rates for an expand­ing pool of patients on Med­ic­aid. But health cen­ter work­ers weren't con­sult­ed about which clin­ics would shut­ter or how their patients would be impact­ed, accord­ing to Brink.
"Clos­ing rur­al clin­ics is one of the worst things we could be doing," she says. ​"Patients kept ask­ing us, ​'where am I gonna go?' The peo­ple who made the deci­sions weren't the ones who had to have those conversations."
By August 2017, a major­i­ty of staff mem­bers in the Den­ver area, as well as the trav­el­ing team, had signed union cards with the Ser­vice Employ­ees Inter­na­tion­al Union (SEIU) Local 105. But Planned Par­ent­hood CEO Vic­ki Cow­art declined to meet with staff or grant vol­un­tary recog­ni­tion, accord­ing to the union. Over the next four months, staff mem­bers say they were sub­ject to cap­tive audi­ence meet­ings and a fly­er instruct­ing staff to ​"be sure you have all the facts and vote no." The fly­er claimed, among oth­er things, that a union would be ​"harm­ful to patients" and lead to ​"less flex­i­ble work hours."
In Decem­ber, Col­orado employ­ees vot­ed 72 – 57 in favor of the union. But soon after­wards, PPRM announced that it was chal­leng­ing the out­come, on the basis that the new union would exclude the organization's fur­ther-flung clin­ics in Col­orado, as well as those in New Mex­i­co and Nevada.
In response to a list of ques­tions e‑mailed by In These Times, PPRM pro­vid­ed a state­ment that reads, in part
Planned Par­ent­hood of the Rocky Moun­tains val­ues the choice of every sin­gle employ­ee impact­ed by the impor­tant deci­sion to form a union. Over the past year, SEIU Local 105 worked to orga­nize only 14 of our 24 health cen­ters (14 of 18 in Col­orado, 0 of 4 in New Mex­i­co, and 0 of 2 in South­ern Neva­da). Dur­ing this time, we com­mu­ni­cat­ed repeat­ed­ly our belief that all work­ers should have their voic­es heard, urg­ing SEIU to include all health cen­ter staff in any pro­posed bar­gain­ing unit.
Aman­da Mar­tin, a health cen­ter assis­tant in the organization's Lit­tle­ton, Col­orado clin­ic, calls this argu­ment ​"disin­gen­u­ous." The NLRB's region­al direc­tor ini­tial­ly approved a bar­gain­ing unit com­prised sole­ly of Col­orado clin­ics because of the dif­fi­cul­ty of orga­niz­ing across state lines. But if PPRM want­ed to include all of their employ­ees in deci­sion-mak­ing, ​"they don't need the NLRB to direct them to do that," says Mar­tin, who is also an elect­ed mem­ber of the staff's union bar­gain­ing team. ​"They're look­ing to make us start all over."
PPRM is being rep­re­sent­ed by Fish­er Phillips, a law firm that adver­tis­es ​"union avoid­ance" among its ser­vices. Forc­ing unions to orga­nize larg­er num­bers of work­ers, across sprawl­ing geo­graph­ic areas, iso­lat­ed work­sites or occu­pa­tion­al dif­fer­ences, is one such ​"avoid­ance" strat­e­gy that the firm has uti­lized suc­cess­ful­ly in pre­vi­ous cas­es involv­ing employ­ers with mul­ti­ple work­sites. While includ­ing all work­ers of a giv­en employ­er may make for a stronger bar­gain­ing unit, if suc­cess­ful, it also sets up a bar that many union orga­niz­ing efforts can­not clear ini­tial­ly. Thus, cas­es con­cern­ing the appro­pri­ate make-up of union bar­gain­ing units have for years been hot­ly con­test­ed before the NLRB.
In Decem­ber 2017, a Repub­li­can-con­trolled NLRB over­turned a key Oba­ma-era deci­sion that made it eas­i­er for work­ers to orga­nize so-called micro-units with­in a spe­cif­ic depart­ment or job clas­si­fi­ca­tion. If Planned Par­ent­hood pre­vails, the prece­dent could set up anoth­er hur­dle for work­er orga­niz­ing with­in large or geo­graph­i­cal­ly dis­parate employers.
In April, Trump labor board appointees Mar­vin Kaplan and Bill Emanuel sided with Planned Par­ent­hood, allow­ing its appeal to go for­ward. The case will now be heard by the full five-mem­ber board.
In her dis­sent to the deci­sion, Oba­ma board appointee Lau­ren McFer­ran cit­ed a poten­tial chill­ing effect on work­er orga­niz­ing. ​"The Employer's sole pro­posed unit here was employ­er-wide and includ­ed its Las Vegas, Neva­da facil­i­ties, which are over 700 miles dis­tant from the Den­ver met­ro­pol­i­tan area that is at the core of the direct­ed unit," she wrote. ​"In many, if not most, instances, such daunt­ing geo­graph­ic bar­ri­ers could be pro­hib­i­tive to employ­ees' right to choose and engage in col­lec­tive bargaining.
Stephanie Felix-Sowy, health­care orga­niz­ing Direc­tor at SEIU Local 105, also stress­es that the case could have sub­stan­tial col­lat­er­al dam­age. ​"If this con­ser­v­a­tive board rules against the work­ers, which they like­ly will, it could set a dan­ger­ous prece­dent," she says. ​"A prece­dent that work­ers can only orga­nize if they have the resources to orga­nize an entire com­pa­ny and the abil­i­ty to cross many state lines."
Mar­tin, Brink and oth­er PPRM staff are still hop­ing to con­vince their employ­er to drop the appeal. They've received high-pro­file sup­port from Col­orado leg­isla­tive and guber­na­to­r­i­al can­di­dates, as well as cur­rent state lawmakers.
"Nobody has more skin in the game than those of us who work in the clin­ic," says Mar­tin. ​"We're not orga­niz­ing in a way that would be harm­ful for the orga­ni­za­tion. But there is a way to sup­port both repro­duc­tive rights and labor rights, includ­ing those of the employ­ees that work at Planned Par­ent­hood. We don't see these as sep­a­rate things."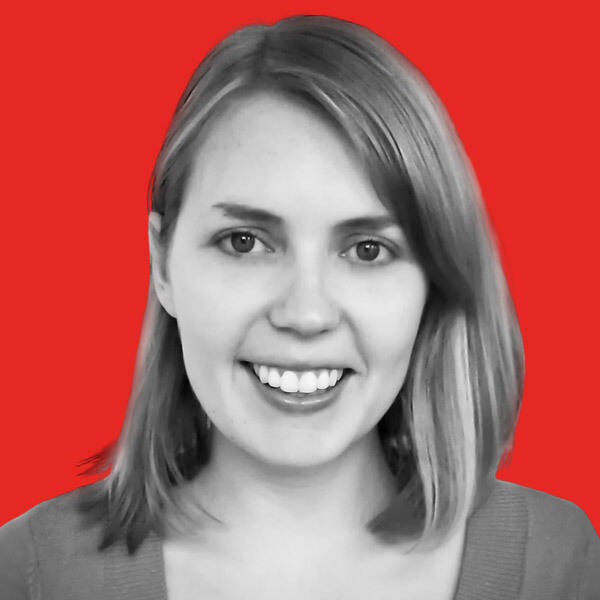 Rebec­ca Burns
is an award-win­ning inves­tiga­tive reporter whose work has appeared in The Baf­fler, the Chica­go Read­er, The Inter­cept and oth­er out­lets. She is a con­tribut­ing edi­tor at In These Times. Fol­low her on Twit­ter @rejburns.