Politico Carries Water for Bill O'Reilly—and His Bosses
O'Reilly's claim that he was in a war zone was just an 'embellishment,' Dylan Byers assures us.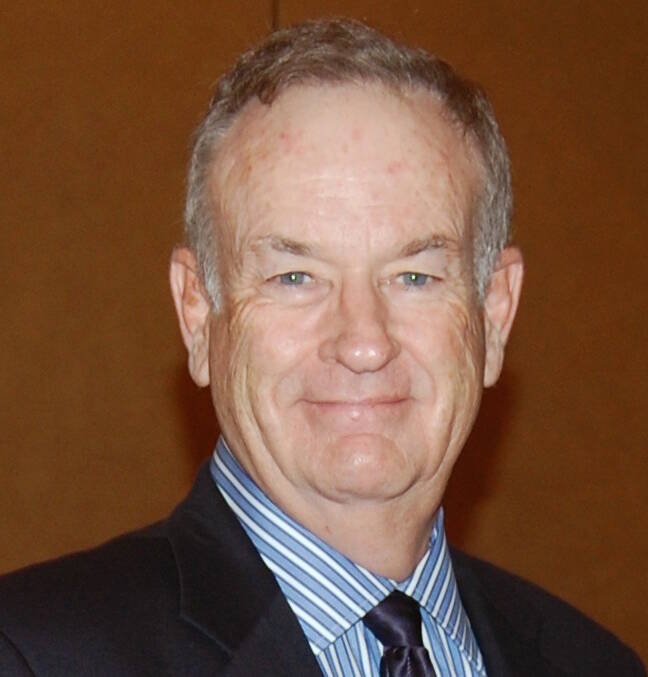 NBC's Bri­an Williams exag­ger­ates the dan­gers he faced while report­ing on a cou­ple of sto­ries and gets sus­pend­ed for half a year. Fox News' Bill O'Reil­ly does the exact same thing and noth­ing hap­pens to him. What gives?
Media critics are sometimes accused, unfairly, of having a low opinion of journalists as a class. You'd be hard-pressed to find a media critic with as low an opinion of journalists as Dylan Byers.
Could it be that News Cor­po­ra­tion, which owns Fox News, is a deeply uneth­i­cal insti­tu­tion with much low­er jour­nal­is­tic stan­dards even than Com­cast, which owns NBC?
Nah – that can't be it!
At least, that seems to be the assump­tion of Politi­co media reporter Dylan Byers, who explores the sup­pos­ed­ly mys­te­ri­ous ques­tion of why Fox exec­u­tives let their most lucra­tive on-air per­son­al­i­ty get away with bla­tant­ly mis­rep­re­sent­ing his jour­nal­is­tic history.
"Some of it is due to his imme­di­ate – and pas­sion­ate–dis­missal of the charges (a case study in PR)," writes Byers. Coy­ly, the link that he put in that sen­tence goes to his own piece in Politi­co that allowed O'Reil­ly to attack Moth­er Jones reporter David Corn as a ​"despi­ca­ble gut­ter­snipe," and dis­miss his arti­cle charg­ing O'Reil­ly with fab­ri­ca­tion as a ​"piece of garbage," with no effort made by Byers to see whether its charges were true or not. It is a case study in PR: When under attack, be sure to take your coun­ter­at­tack to a media out­let that will pass it along with­out question.
Byers goes on: ​"Some of it is due to the fact that, as a par­ti­san pun­dit rather than a night­ly news anchor, the expec­ta­tions are low­er." That's clos­er to the truth, though it's not being a par­ti­san pun­dit that gets you held to a low­er stan­dard — remem­ber when MSNBC nev­er attacked the main­land — and in any case, O'Reil­ly arrived there after the war was over.
But Byers is will­ing to accept that O'Reil­ly's claim that he cov­ered post-war riots in Argenti­na and that a riot is a kind of war, is mere­ly a ​"major embell­ish­ment," and ​"an embell­ish­ment is not going to lead Roger Ailes to fire his most valu­able per­son­nel asset." As if any­thing short of sac­ri­fic­ing a goat to Satan on live TV was going to lead Ailes to fire his most valu­able asset.
"There is one detail in Moth­er Jones' account that is rather damn­ing," Byers allows; ​"In his book, O'Reil­ly writes that ​"many were killed" dur­ing the riot," and this does­n't appear in the footage CBS aired of the protests or in any­one else's recollection.
"The trou­ble is, it's prob­a­bly too late for that to mat­ter," says Byers. Too late? He just said it was ​"in Moth­er Jones' account"! How could the mag­a­zine have brought it up ear­li­er than in its first arti­cle on the subject?
What Byers means is that the mag­a­zine's Corn and Schul­man ​"chose to high­light claims that could be argued away on seman­tics. … Because O'Reil­ly punched holes in the oth­er parts of their argu­ment, it has become all the hard­er to make the legit­i­mate charges stick."
O'Reil­ly ​"punched holes" in their argu­ment, remem­ber, by say­ing that no one would assume ​"in a war zone in Argenti­na, in the Falk­lands" meant that he was in a war zone in the Falk­lands. And, there­fore, no one need watch a 26-sec­ond video to see whether it was true or false when O'Reil­ly claimed:
The Argen­tine army pulled up in giant trucks, came out with guns and opened fire on the crowd. The video shows that; it's on the Inter­net, you can see it. We shot it…. Sol­diers shoot­ing at peo­ple who were try­ing to over­throw the government.
Here, take a look at it right now and see if you can see any of that:
But in Byers' view, it does­n't mat­ter that Moth­er Jones put that O'Reil­ly quote and the video that refutes it right next to each oth­er in the sto­ry that called atten­tion to O'Reil­ly's Falk­lands fab­ri­ca­tions. The mag­a­zine expect­ed that jour­nal­ists eval­u­at­ing its cri­tique of O'Reil­ly would absorb more than just the head­line; that's an unre­al­is­tic expec­ta­tion to have of reporters' intel­lec­tu­al ambi­tions, Byers asserts when he lays ​"most of the blame…at the feet of Moth­er Jones."
Media crit­ics are some­times accused, unfair­ly, of hav­ing a low opin­ion of jour­nal­ists as a class. You'd be hard-pressed to find a media crit­ic with as low an opin­ion of jour­nal­ists as Dylan Byers.
Jim Nau­reckas
is the edi­tor of FAIR​.org, the media crit­i­cism web­site, and has edit­ed FAIR's print pub­li­ca­tion Extra! since
1990
. James Wein­stein gave him his first job in jour­nal­ism, when he hired him in
1987
to write about the Iran/​Contra Scan­dal for In These Times. He is the co-author of The Way Things Aren't: Rush Limbaugh's Reign of Error, and co-edi­tor of The FAIR Read­er. He was an inves­tiga­tive reporter for In These Times and man­ag­ing edi­tor of the Wash­ing­ton Report on the Hemi­sphere. Born in Lib­er­tyville, Illi­nois, he has a poli sci degree from Stan­ford. Since
1997
he has been mar­ried to Janine Jack­son, FAIR's pro­gram director.