Are You Sick? Blame Poverty.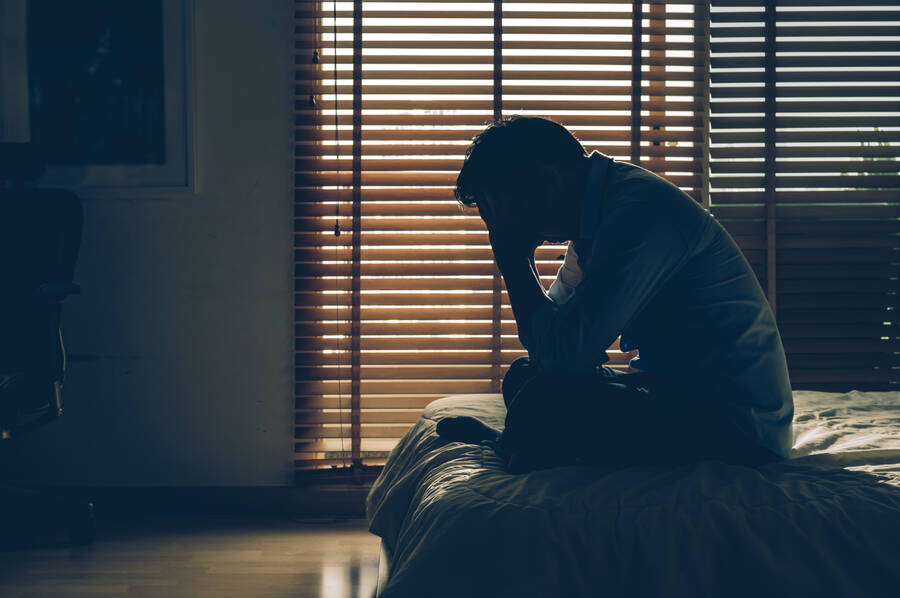 The Unit­ed States faces some of the worst income inequal­i­ty in the indus­tri­al­ized world, with the GOP tax bill poised to widen the divide and send more peo­ple below the pover­ty line. Now, there is mount­ing evi­dence that those on the los­ing end of this eco­nom­ic divide face a mul­ti­tude of neg­a­tive health impacts caused by pover­ty-relat­ed stress.
The link between stress and ill­ness is not new infor­ma­tion: The Greek physi­cian and philoso­pher Galen wrote about the con­nec­tion in 200 A.D.
In his 2017 book The Death Gap: How Inequal­i­ty Kills, physi­cian, social activist and author David A. Ansell explains that in pover­ty-strick­en regions, life expectan­cies are 10 to 16 years low­er than in high-income regions. He cites exam­ples in Chica­go, New York and Los Ange­les, where neigh­bor­hoods with­in miles of each oth­er can show life expectan­cy dif­fer­ences of decades. Dri­ve up the 405 in Los Ange­les, and life expectan­cy plum­mets by 16 years. The same goes if you take the Green Line from the Chica­go Loop to Pulas­ki. Ride your bike a few miles North from the Upper East Side and life expectan­cy dips by a decade.
Many fac­tors feed into the low­er life expectan­cy in these regions, but Ansell notes that the pri­ma­ry killer is dis­ease — pre­dom­i­nant­ly can­cer and heart dis­ease. While these are com­plex dis­eases, numer­ous stud­ies indi­cate these poten­tial­ly dead­ly ail­ments are linked to stress.
An arti­cle pub­lished in April 2017 by Har­vard Med­ical School explains how emo­tion­al stress leads to height­ened activ­i­ty in the amyg­dala, which can inflame arter­ies and increase the chance of a heart attack and oth­er car­dio­vas­cu­lar events. The amyg­dala is asso­ci­at­ed with emo­tions, par­tic­u­lar­ly fear, anx­i­ety, and stress. And amyg­dala over-acti­va­tion has been shown in stud­ies con­duct­ed on low-income children.
There is a unique, unceas­ing brand of stress that accom­pa­nies pover­ty — and it starts from a very young age. A study pub­lished by Stan­ford University's mag­a­zine on the inter­nal impact of liv­ing in pover­ty found that ​"low-income chil­dren face a bewil­der­ing array of psy­choso­cial and phys­i­cal demands that place much pres­sure on their adap­tive capac­i­ties and appear to be tox­ic to the devel­op­ing brain." An arti­cle pub­lished by Colum­bia Uni­ver­si­ty on the cog­ni­tive tox­i­c­i­ty of stress in chil­dren found that a con­tin­u­al expo­sure to stress can ​"remake the archi­tec­ture of a child's devel­op­ing brain" in ways that impact learn­ing, mem­o­ries and moral reasoning.
A lack of ear­ly cog­ni­tive devel­op­ment means many of these chil­dren will be behind from the very first day they set foot in a class­room, and the stress lev­el only com­pounds from there. Stress can drag a child down social­ly, psy­cho­log­i­cal­ly, phys­i­cal­ly and emo­tion­al­ly — and it can lead to health prob­lems lat­er in life.
A study exam­in­ing the link between stress and ill­ness found that stress can influ­ence gas­troin­testi­nal dis­ease, asth­ma, coro­nary heart dis­ease, ulcers and psy­cho­log­i­cal ill­ness­es. Anoth­er study pub­lished in 2004 by The Lancet asserts that stress prob­a­bly impairs the immune sys­tem and ​"might pro­mote the ini­ti­a­tion and pro­gres­sion of some types of can­cer." Per­pet­u­al stress is also com­mon­ly known to impact one's blood sug­ar and blood pres­sure, which can lead to an increased risk of type 2 dia­betes and hypertension.
Many of the pover­ty-pun­ished, stress-laden neigh­bor­hoods exam­ined by Ansell and oth­ers are pre­dom­i­nant­ly African Amer­i­can. The impov­er­ish­ment of black neigh­bor­hoods in inner cities was not an acci­dent; these regions were shaped by hous­ing dis­crim­i­na­tion, redlin­ing, police vio­lence and edu­ca­tion­al inequality.
The oppres­sive smog of pover­ty is a form of struc­tur­al vio­lence, and — as Ansell puts it – inequal­i­ty is itself a disease.
Jesse Mechan­ic
is the found­ing edi­tor of The Over­grown and has con­tributed to Truthout, Huff­Post and numer­ous oth­er pub­li­ca­tions. He's appeared on C‑Span's The Wash­ing­ton Jour­nal, Colum­bia Uni­ver­si­ty's #Dis­rup­tive, Human­i­ty in the Head­lines and This Is Hap­pen­ing. Fol­low him on Twit­ter: @Jmechanic.