Sim City and the Worst Ways to End Homelessness
The neoliberal mindset doesn't compute with ethical public policy.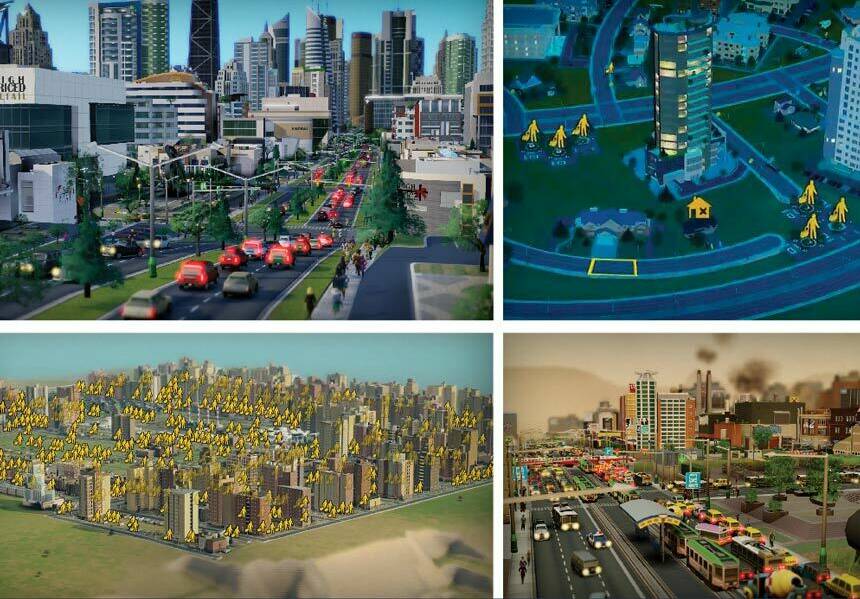 Mete­ors. Vol­ca­noes. Aliens. Any­one who grew up play­ing Sim­C­i­ty lived in fear of their metic­u­lous­ly planned metrop­o­lis being laid to waste by an act of God. Aside from this ele­ment of ran­dom­ness, how­ev­er, every­thing in the icon­ic 1990s com­put­er game pro­ceed­ed in order­ly fash­ion accord­ing to a few base­line prin­ci­ples of apo­lit­i­cal Sim urban plan­ning: If you build roads, des­ig­nate res­i­den­tial­ly zoned areas and click-and-drag in trash incin­er­a­tors, they will come. Sim­C­i­ty was a light­heart­ed, divert­ing dis­til­la­tion of the tech­no­crat­ic con­vic­tion that we don't need to solve urban inequal­i­ty, just design bet­ter cities.
Have you tried decreasing social spending, then implementing a tax on alcohol. Then, those bums will have no choice but to get jobs. If that doesn't work, try pressing Alt + F4
In the most recent ver­sion of the game, released in 2013, play­ers have to con­tend with a much thornier prob­lem: home­less Sims, who appear in-play when res­i­den­tial prop­er­ties are aban­doned. With this addi­tion, the game cross­es the uncan­ny val­ley — the vir­tu­al cities take on the grit­ti­er qual­i­ty of real ones, and the harsh strate­gies that play­ers pur­sue to man­age their home­less pop­u­la­tions begin to echo the actions of pol­i­cy­mak­ers attempt­ing to remove ​"unde­sir­ables" from urban cen­ters to make way for tourism and commerce.
Mul­ti­dis­ci­pli­nary artist Mat­teo Bit­tan­ti, a vis­it­ing pro­fes­sor at IULM Uni­ver­si­ty in Milan, was struck in par­tic­u­lar by how play­ers' ani­mos­i­ty towards the gen­der­less, two-dimen­sion­al fig­ures wan­der­ing through their cities mir­rored real-life prej­u­dices. He col­lect­ed thou­sands of mes­sages exchanged by Sim­C­i­ty users in online forums and cre­at­ed a 600-page, two-vol­ume book doc­u­ment­ing how they grap­pled with the ques­tion of home­less­ness. Below is an excerpt from Vol­ume 1 of ​"How to get rid of homeless."
02/04/2013 06:03:33
MimiDClare2
Hi every­one. I was won­der­ing if any­one had any info on home­less peo­ple in Sim­C­i­ty. If you want­ed a lot of home­less peo­ple in your city, what could you do to cre­ate this situation?
02/04/2013 06:46:29
Screamin­gOwl
First, have your banks sell high mort­gages to those who can­not afford them, then, just wait awhile. Next, raise tax­es to bail out the banks that own all that bad debt…and so on…
02/04/2013 08:31:57
Dribbs
The quick­er way is to name your city Wash­ing­ton D.C. ;-) 3:-) :>
**********************
03/06/2013 12:04:11
Friend­ly­Man
I was chug­ging along in my best city yet, only 40,000 res­i­dents but tons of mon­ey from tourism. I hadn't payed much atten­tion to the fact my low income sims were unhap­py.. their build­ings went aban­doned, col­lect­ed a ton of home­less and then burned down (GEE THANKS). I wasn't lucky enough to have the home­less trapped in their flam­ing build­ings so they're ALL over 1⁄3 of my city doing home­less peo­ple stuff.
How do you reverse home­less­ness? Do I try to proved more low income hous­ing or jobs? More jails? Am I stuck with this problem?
03/06/2013 12:07:00
Brian52682
Elect a lib­er­al may­or so all your rich get taxed high­er and the home­less start slan­gin' the big bucks on wel­fare. Wel­fare receip­i­ents receive 65k a year in ben­e­fits in the USA. The more you know.
03/06/2013 12:10:09
The­Cod­i­fi­er
More police to shoot them down.
03/06/2013 12:16:14
Quil­nux
Usu­al­ly cor­rect­ing the prob­lem that start­ed home­less­ness in the first place will resolve it. You will still need to build new res­i­den­tial hous­ing if all their old hous­es have been taken.
03/06/2013 12:16:34
Blazur
I usu­al­ly drop a mete­or on them. Because being god rules.
**********************
03/09/2013 22:10:05
SWAG-ExES­GO
I don't want low income sims, since my city is pret­ty much mid­dle and upper class
03/09/2013 22:10:39
Thor­pe
be care­ful though, you need a healthy sup­ply of low wealth sims to work your high end jobs, unless you real­ly think that the the guy with a mas­ters degree and mul­ti­mil­lion inher­i­tance is going to push mops or work a register.
03/09/2013 22:26:49
Her­rChaunsey
one option, if the serv­er is work­ing ok, is to use anoth­er city to com­mute in low wealth work­ers to the city that you want to keep high wealth only.
03/09/2013 23:03:39
SWAG-ExES­GO
I am doing exact­ly that, bus­es from both of my friend's cities arrive at my place filled with low wealth peo­ple. I just want to get rid of the unde­sir­ables (and stop them from liv­ing in my parks).
**********************
03/24/2013 22:18:55
jmc­mor­ris
My town has thou­sands of avail­able jobs in every wealth tier, yet peo­ple are aban­don­ing build­ings say­ing they don't have enough mon­ey, and now I have home­less peo­ple roam­ing the streets. What to do?
03/24/2013 22:30:34
Shi­hi­do
Have you tried decreas­ing social spend­ing, then imple­ment­ing a tax on alco­hol, mak­ing alco­hol less affordable.
Then, those bums will have no choice but to get jobs. If that doesn't work, try press­ing Alt + F4
**********************
04/13/2013 00:35:13
calhoun2013
In almost every city I have, the same prob­lem even­tu­al­ly sur­faces: home­less (or less advan­taged cit­i­zens, LACS I like to call them). These crit­ters (LACS) are eas­i­ly iden­ti­fi­able as Yel­low Page look­ing mas­cots haul­ing bags, usu­al­ly run­ning away from a build­ing you just bull­dozed, or often you can see the LACS on the streets search­ing for their next meal. Let's be fair, I would go out to say that their exis­tence in any of my towns is less than welcomed.
THE SOLU­TIONS:
Since the LACS can't all phys­i­cal­ly exit a build­ing until after it's been bull­dozed, I would EXPECT there to be some acci­dents. If I bull­doze a 10 sto­ry build­ing…, with, what would be NOTH­ING less than a ​"trag­ic acci­dent", those 40 some­thing home­less might not all make it out in time. The fore­man could say ​"We tried, but we were too late". Joe Sim, sit­ting at home watch­ing his tv hav­ing a beer after a long day at work can say: ​"Wow, they tried, it makes sense." It would be equal­ly trag­ic if say, all of the home­less were in the same build­ing that, by a total act of God (and the dis­as­ters menu).
I feel both of these are good solu­tions for a prob­lem that can real­ly get out of hand. I've spent sev­er­al years over­seas in Asia, and you know what I didn't see? A cow, a stray dog, or stray cat. It makes pret­ty good sense, and depend­ing on how it's adver­tised, Sim­dogs could real­ly catch on.
TL: DR version:
Bull­doze them or eat them.
04/13/2013 06:36:22
Black­jack­Wid­ow
I like the home­less shel­ter idea myself. To get rid of your home­less right now, you have to starve them. Instead of eat­ing them, as you pro­pose – or starv­ing them, as cur­rent­ly need­ed – a home­less shel­ter and pos­si­bly some low income hous­ing should be the answer.
**********************
05/10/2013 05:31:26
ckdollar82
how could i beat those peo­ple run­ning out off mon­ey there are enough jobs but not every­one goes to school and i guess that those peo­ple run out off mon­ey and that mess­ing up my com­plete city.
05/10/2013 06:45:30
Lil­Budy­Wiz­er
Have some human­i­ty. It's bad enough they're home­less with­out you beat­ing on them.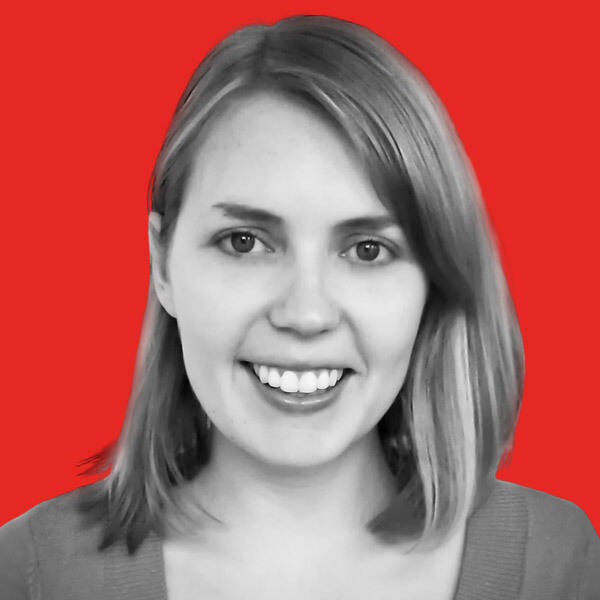 Rebec­ca Burns
is an award-win­ning inves­tiga­tive reporter whose work has appeared in The Baf­fler, the Chica­go Read­er, The Inter­cept and oth­er out­lets. She is a con­tribut­ing edi­tor at In These Times. Fol­low her on Twit­ter @rejburns.