Princes of the City
From Rahm Emanuel to Rob Ford, today's mayors increasingly run their cities like fiefdoms.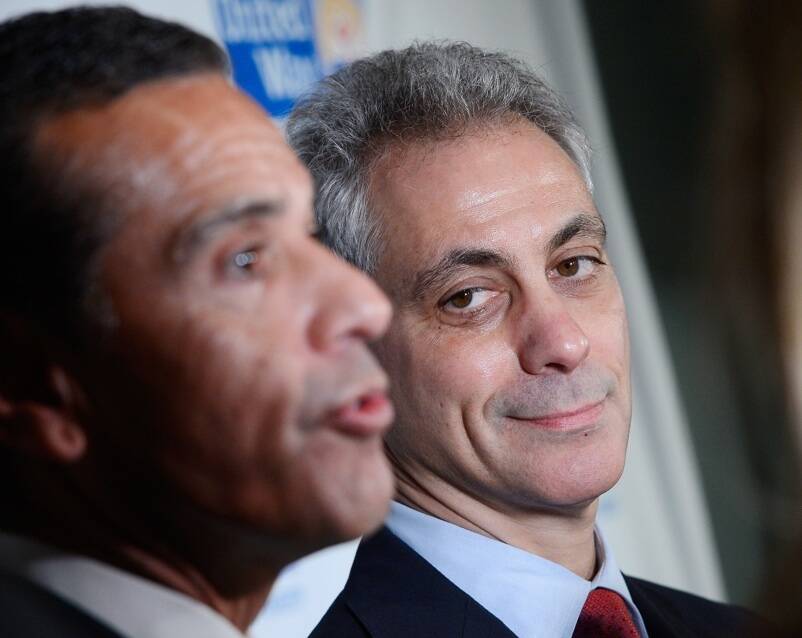 After weeks of near­ly inces­sant media atten­tion, the bar­rage of head­lines about the var­i­ous mis­deeds of Toron­to May­or Rob Ford have final­ly start­ed to fade. Now stripped of the pow­ers of his office and dis­graced, the crack-smok­ing, drunk­en Ford will remain an embar­rass­ing, sad and dark­ly humor­ous foot­note in the his­to­ry of munic­i­pal governance.
Past mayors like Daley were often associated with their city for life and deeply invested in the success of regular people and neighborhoods. But the modern princes use the office to burnish their own personal brand and launch themselves to loftier heights.
Mean­while, in Toron­to's sis­ter city 500 miles to the south­west, Chica­go May­or Rahm Emanuel's star con­tin­ues to rise.
On the sur­face, the two may­ors couldn't be more dif­fer­ent in terms of behav­ior, tem­pera­ment and effi­ca­cy. While Ford worked four-hour days to leave plen­ty of time for par­ty­ing, Emanuel hits the gym before long days of rapid-fire meet­ings and appear­ances. While Ford offered jobs to women who smoked mar­i­jua­na with him out­side Toron­to bars, Emanuel offers major tax breaks and sub­si­dies multi­na­tion­al com­pa­nies. He's wide­ly expect­ed to win re-elec­tion in Feb­ru­ary 2015, thanks in no small part to hav­ing gath­ered what some say is a $5 mil­lion cam­paign fund.
But Emanuel and Ford do have some sim­i­lar­i­ties, which reveal quite a bit about our con­tem­po­rary taste in munic­i­pal chief executives.
While may­or was once seen as a more provin­cial office respon­si­ble for zon­ing codes and rib­bon cut­tings, today's may­ors are often jet-set­ters with inter­na­tion­al rep­u­ta­tions and followings.
There are the Emanuel types — flashy, famous, rich and hip. These also include out­go­ing New York May­or Michael Bloomberg, for­mer Los Ange­les May­or Anto­nio Vil­laraigosa and Newark Mayor-turned‑U.S. Sen­a­tor Cory Book­er: lead­ers who boast­ed good looks, charm and pop-cul­ture fluency.
Then there are may­ors like Ford and San Diego's Bob Fil­ner, who made up for a lack of deco­rum with spades of nar­cis­sis­tic hedo­nism. This sum­mer, 19 women came for­ward with detailed charges of harass­ment and grop­ing by Fil­ner, who for weeks defied calls that he resign before final­ly step­ping down and plead­ing guilty to crim­i­nal charges.
Some may­ors com­bine both types — like Detroit's Kwame Kil­patrick, the for­mer ​"hip hop may­or" now serv­ing a 28-year fed­er­al prison sen­tence for the cor­rupt behav­ior that fueled his lav­ish lifestyle.
Social media has helped some may­ors cul­ti­vate their star per­son­ae — Book­er, whom Oprah Win­frey has dubbed a ​"rock star may­or," was fea­tured in a movie about Twit­ter, and the flir­ta­tious Tweets he exchanged with a wit­ty Port­land strip­per may have even boost­ed his cool factor.
On the flip side, social media helps news of out­ra­geous behav­ior like Ford's quick­ly spread far and wide online. In 1990, a grainy video of Wash­ing­ton, D.C. May­or Mar­i­on Bar­ry smok­ing crack in the Vista Hotel mes­mer­ized jurors, but the footage didn't go viral like the videos relat­ed to Ford smok­ing crack, charg­ing the dance floor and ref­er­enc­ing oral sex. Bar­ry con­tin­ued his polit­i­cal career with anoth­er term as may­or and years on the City Coun­cil. Twen­ty years lat­er, Ford's antics quick­ly went from local scan­dal into inter­na­tion­al sen­sa­tion with the help of the Internet.
May­ors with great pow­er and out­sized per­son­al­i­ty are noth­ing new. But leg­endary long­stand­ing may­ors like Chicago's Richard J. Daley were known for their inex­tri­ca­ble ties to the city and their patron­age armies. By con­trast, as may­ors have gained a high­er pro­file, both in terms of eco­nom­ic pow­er and media atten­tion, it per­haps fol­lows that they feel increas­ing­ly anoint­ed to run their cities like per­son­al fief­doms. New York City May­or Rudy Giu­liani, dubbed ​"prince of the city" in a 2006 book, was a fore­run­ner of this may­oral style with his slick, auto­crat­ic revamp­ing of the Big Apple.
Past may­ors like Daley were often asso­ci­at­ed with their city for life and deeply invest­ed in the suc­cess of reg­u­lar peo­ple and neigh­bor­hoods. But the mod­ern princes use the office to bur­nish their own per­son­al brand and launch them­selves to lofti­er heights — includ­ing high­er offices, à la Book­er, or lucra­tive pri­vate-sec­tor con­sult­ing gigs, à la Giu­liani.
That's where Ford and Emanuel have more in com­mon than meets the eye. Both seem to have an unsway­ing con­fi­dence that their office is theirs to do with as they please.
Ford has appeared pri­mar­i­ly con­cerned with lever­ag­ing his posi­tion to aug­ment his debauched social life.
Emanuel is not known for deca­dent appetites or scan­dalous per­son­al pro­cliv­i­ties, but the way he runs his city has shown a sim­i­lar degree of self-cen­tered­ness and enti­tle­ment. It's no secret that Emanuel plans to cre­ate a hip­per, green­er, clean­er Chica­go full of bike lanes and urban gar­dens; old fac­to­ries trans­formed into trendy busi­ness incu­ba­tors and co-work­ing spaces; and young entre­pre­neurs hatch­ing the next big thing dur­ing late-night meet­ings at micro-breweries.
As Emanuel has ele­vat­ed Chicago's glob­al pro­file and posi­tioned the city as a hub of neolib­er­al inno­va­tion on the high-tech, ener­gy and urban plan­ning fronts, though, he's also alien­at­ed and infu­ri­at­ed scores of mid­dle-class, work­ing-class and poor peo­ple — by shut­ting down almost 50 pub­lic schools, lay­ing off civ­il ser­vants, clos­ing clin­ics, pri­va­tiz­ing pub­lic ser­vices and oth­er­wise mak­ing bold and brazen moves while elim­i­nat­ing forums for pub­lic input on these decisions.
An increas­ing num­ber of Chicagoans feel that if they don't fit in, if they don't have the right skills or desire to move for­ward, if they are too needy or too reliant on old sys­tems, then they won't be part of the New Chicago.
The elec­tion of Bill de Bla­sio as may­or of New York pro­vides a coun­ter­point to Emanuel. Both men rep­re­sent a social milieu that is cos­mopoli­tan, mul­ti­cul­tur­al and ful­ly embrac­ing of LGBT com­mu­ni­ties. But de Bla­sio, unlike Emanuel, is seen as an ardent believ­er in democ­ra­cy and fight­ing for the underdog.
And in Los Ange­les, new may­or Eric Garcetti has Emanuel beat on the hip­ster front: He's a 42-year-old Jew­ish-Ital­ian-Mex­i­can piano play­er who break­dances and blogs. Garcetti — like Emanuel — appears poised to deliv­er a lean­er, cool­er city. Like Emanuel, he's clashed with pub­lic unions. But unlike Emanuel, Garcetti has also built a rep­u­ta­tion for being trans­par­ent and acces­si­ble to his constituents.
The tra­jec­to­ries of Emanuel and his ilk will reveal what it actu­al­ly means to have a rock star and prince as may­or. They may see the world as their oys­ter, but they must not for­get that they are ulti­mate­ly pub­lic ser­vants oblig­at­ed to make the city a bet­ter place for all denizens, illus­tri­ous or not.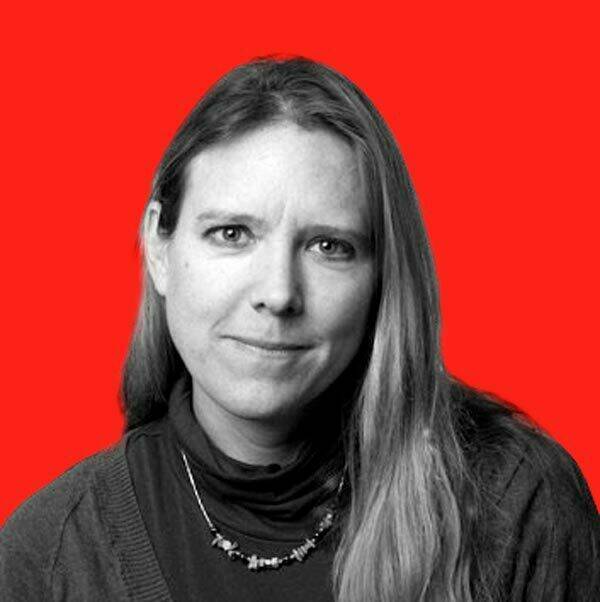 Kari Lyder­sen
is a Chica­go-based reporter, author and jour­nal­ism instruc­tor, lead­ing the Social Jus­tice
&
amp; Inves­tiga­tive spe­cial­iza­tion in the grad­u­ate pro­gram at North­west­ern Uni­ver­si­ty. She is the author of May­or
1
%: Rahm Emanuel and the Rise of Chicago's
99
%.