The Recession Enters Prison: Inmate Laborers Face Increasing Layoffs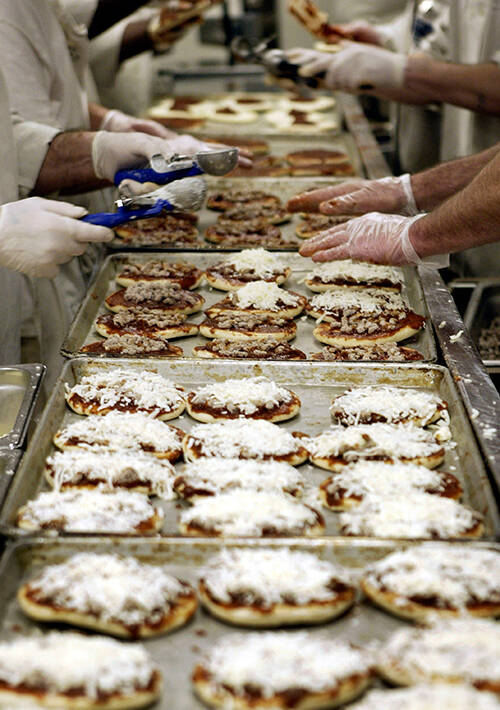 For decades, the federal government and private companies have used prison labor to produce goods and services. But in the last two years, prison officials have reduced a federal jobs program as they try to grapple with losses totaling $65 million, leaving many inmates unemployed.

USA Today reported on Monday that thousands of federal prisoners across the country have been laid off in recent years in what is emerging as one of the largest cutbacks in the 75-year history of the federal inmate workforce. Since 2008, at least 7,000 prisoners have been let go and 800 more will be without work in the coming months.

The layoffs come as the number of people behind bars continues to rise. As of last year, the total number of people in state and federal prisons reached its highest-ever level: 1.6 million. Of the 211,146 federal inmates, the number of workers in the Federal Prison Industries (FPI) program went from 23,152 in 2008 down to just 16,165 this year.
The job cuts are particularly stinging for inmates who already work under conditions that normally violate labor laws. They earn substandard wages, lack workers' rights protections and in some cases have suffered health problems laboring under hazardous conditions.

The government-run FPI, also known as UNICOR, has employed federal inmates to make about 80 products and services exclusively for the federal government. The program was created by Congress in 1934 with the intention of providing job training to prisoners, who can learn trade skills by making everything from clothing, electronics, textiles and providing recycling services.

Proponents of prison labor say the job programs can help to develop work skills upon release, reduce recidivism, and allow inmates to repay financial obligations like court fees, child support and restitution.

Opponents, however, say that the system exploits inmates to work under sweatshop conditions. Often times, prisoners have to pay off debts and end up not receiving any net compensation. Under the program, prisoners earn 23 cents to $1.15 an hour. Despite doing the work, they receive the lowest share of the revenue. The FPI details how the money is distributed:
Eighty cents of each sales revenue dollar is spent buying raw materials, supplies, services, and equipment from commercial companies, thereby creating private sector jobs. Seventeen cents is spent on salaries and benefits of the civil service staff who train and supervise inmate workers. Four cents is paid to inmates, who are required to pay at least 50 percent of their earnings toward satisfying their financial obligations.
Receiving payment has also been a problem at smaller scales. States and local prisons are also allowed to use inmate labor to produce goods for the private sector under the Prison Industry Enhancement Certification Program (PIECP). Thirty seven states participate in the program, employing about 4,500 to 5,000 inmates.

In a report by the National Correctional Industries Association, a nonprofit representing prison industry members, wage issues were ​"the single most difficult requirement" for participating states to implement. In a 2009 evaluation of 17 jurisdictions, six had ​"wage issues," which were ultimately resolved, and back pay was given in two places.

But workers who have protested their conditions have been punished. In one case, two California prisoners were put in solitary confinement after airing their grievances to the media over unpaid wages, high production quotes, and disingenuous labeling.

There have also been reports that inmates do not have the proper health and safety oversight, especially in the technology factories. FPI is one of the largest electronic recyclers in the country, discarding computers, TV monitors and cell phones that contain ​"e-waste." A 2006 report by Silicon Valley Toxics Coalition, a nonprofit advocacy organization, found that inmates and prison officials have been reportedly exposed to toxic chemicals. The findings said that ​"UNICOR facilities repeatedly failed to provide proper recycling procedures to captive laborers and supervisors […] The adverse health effects of long-term exposure to toxic materials in e-waste are costs that families and/​or public health services will bear – not UNICOR."
The health effects, along with low wages and lack of job skills, create difficult circumstances for inmates. Budget cuts in some states have also reduced funding to GED programs, leaving little alternatives to increasing any employment prospects for those re-entering society.