Private Contractor Accused of Skimping on Prisoner Food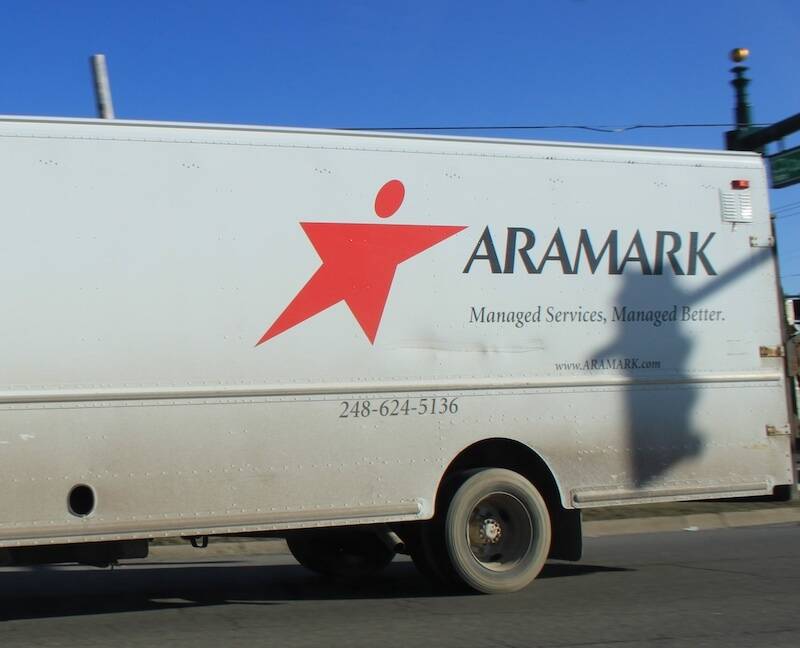 When pris­on­ers in the seg­re­ga­tion unit at West­ville Cor­rec­tion­al Facil­i­ty in Indi­ana received their lunch trays last Tues­day, it was, for some of them, a small taste of vic­to­ry. While ​"savory stroganoff with noo­dles, mixed veg­eta­bles, and enriched bread" might not seem like much, the pris­on­ers say it was their first hot week­day lunch in months. For the pre­vi­ous week, dozens in the unit had been protest­ing what they saw as inad­e­quate food by refus­ing the cold sack lunch­es pro­vid­ed by the prison, accord­ing to two inmates who spoke to In These Times on con­di­tion of anonymi­ty out of fear of reprisal from the prison .
​"A lot of peo­ple did­n't believe that we could win," says ​"Jela," (not his real name), one of the pris­on­ers involved in the protest. ​"We proved them wrong."
Bar­ring hol­i­days, pris­on­ers in the max­i­mum secu­ri­ty unit had been receiv­ing sack lunch­es instead of the usu­al hot meal, five days a week for approx­i­mate­ly sev­en months. Indi­ana Depart­ment of Cor­rec­tions (DOC) Pub­lic Infor­ma­tion Offi­cer John Schrad­er says the switch to the sack lunch pro­gram was a response to requests from some pris­on­ers, and was an effort to speed meal times and free up more time for recre­ation and showers.
But ​"peo­ple were los­ing weight, peo­ple were not get­ting the prop­er nutri­ents and calo­ries," charges ​"Malik," anoth­er pris­on­er in the unit, who also asked to be iden­ti­fied by a pseu­do­nym. Each bag con­tained slices of bread, peanut but­ter and jel­ly, and a cook­ie — ​"not enough," accord­ing to Malik and Jela.
In response, say Jela and Malik, pris­on­ers began mak­ing dozens of com­plaints about the pro­gram, which they say went unheed­ed. So more than 40 inmates took part in the protest, which was inspired by pris­on­er actions in Cal­i­for­nia and Geor­gia, and orga­nized by shout­ing between rec rooms.
For their part, cor­rec­tions offi­cials say they had only heard ​"one or two" com­plaints about the food before this month. ​"There were a num­ber of com­plaints we got all at once," says Schrad­er, ​"and so we said: ​'we'll change what we're doing.'" The Depart­ment of Cor­rec­tions would not con­firm the num­ber of pris­on­ers who par­tic­i­pat­ed in the protest.
Jela says that the food prob­lem goes fur­ther back than the cold lunch pro­gram. He claims he has seen the food wors­en in qual­i­ty and amount since respon­si­bil­i­ty for the menu was hand­ed over to a pri­vate com­pa­ny, Ara­mark, in 2005. Ara­mark, one of the coun­try's largest food­ser­vice providers, has a mul­ti­mil­lion-dol­lar-a-year con­tract with the Indi­ana Depart­ment of Cor­rec­tions that is up for renew­al in 2015.
The depart­ment claims that putting food ser­vices in the hands of a pri­vate com­pa­ny has saved the state mil­lions of dol­lars each year. How­ev­er, there have been repeat­ed com­plaints from pris­on­ers. Jela says he took part in anoth­er hunger strike to protest the por­tion cuts short­ly after Ara­mark took over. ​"It's all about prof­it and all about prof­it motives; it's not about nutri­tion or noth­ing," he says. Jela believes the switch to the cold bag lunch­es was just the lat­est in a long line of attempts by the com­pa­ny to cut costs.
Ara­mark, which pro­vides over a mil­lion meals to pris­on­ers in the Unit­ed States every day, has stood accused of skimp­ing on food before. In 2004, pris­on­ers in New Mex­i­co orga­nized a hunger strike to protest food the com­pa­ny was pro­vid­ing. In 2007, state audi­tors in Flori­da found Ara­mark had been charg­ing for meals it had­n't pro­vid­ed, and in 2009, the poor qual­i­ty of food sup­plied by the com­pa­ny was blamed for riots in Ken­tuck­y's North­point Train­ing Center.
John Schilling, the exec­u­tive direc­tor for con­tract com­pli­ance at the Indi­ana DOC, insists that the switch to the sack lunch­es was not a cost-cut­ting mea­sure. Accord­ing to Schilling, the state pays Ara­mark $1.24 for each meal it pro­vides. How­ev­er, the amount of prof­it the com­pa­ny makes from each meal is secret. ​"Ara­mark's pric­ing is con­fi­den­tial. It's what they call pro­pri­etary infor­ma­tion," says Schilling. He added that Ara­mark had expressed con­cern that the lunch sacks would actu­al­ly increase costs. Ara­mark did not respond to a request for com­ment from In These Times.
Apart from weight loss, Jela charges that poor-qual­i­ty food has caused men­tal-health prob­lems for pris­on­ers — a major con­cern in Indi­ana's seg­re­ga­tion units, where, accord­ing to a fed­er­al judge's rul­ing last year, pris­on­ers with men­tal-health issues are dis­pro­por­tion­ate­ly rep­re­sent­ed and do not receive ade­quate healthcare.
​"When you're in the Super­max, locked-down, you're already social­ly iso­lat­ed," says Jela. ​"You're in a refrig­er­at­ed cell and they're not feed­ing you, so you take all of that on top of each oth­er. A lot of guys can't take that." Jela says when pris­on­ers in the unit harm them­selves ​"they're try­ing to get some relief, or try­ing to get moved to a less secure facil­i­ty, or real­ly cry­ing out for some damn help."
Pris­on­ers in the units are usu­al­ly locked in their cells for 23 hours a day, with time out for exer­cise or show­ers. Jela says in this envi­ron­ment, the lack of food has a debil­i­tat­ing effect. ​"You're not out research­ing the law, you're not out fil­ing law­suits, you're not fil­ing com­plaints, you're not doing a lot of things, because you're too cold and too hun­gry — so it's a form of con­trol," he says.
Asked for com­ment, West­ville Pub­lic Infor­ma­tion Offi­cer John Schrad­er says that med­ical staff keep a close eye on pris­on­ers' weight: ​"If there's a med­ical issue… they can doc­u­ment it and see how much a guy gained or lost."
Depart­ment of Cor­rec­tions staff also vis­it pris­ons at least twice every four months to check that Ara­mark is pro­vid­ing the con­trac­tu­al­ly agreed amounts of food. The com­pa­ny is sup­posed to pro­vide a min­i­mum of 2,500 calo­ries to each pris­on­er every day. Menus are designed by Ara­mark's dieti­cians and approved by Schilling. ​"For the most part we've not had any prob­lems what­so­ev­er with the con­tract, with the meals being pro­vid­ed, with the nutri­tion­al val­ues, with the prod­uct," he says.
But accord­ing to Ken­neth Falk, legal direc­tor for the ACLU of Indi­ana, ​"Pris­on­ers have an acute knowl­edge of how much they should be get­ting, and are fair­ly inge­nious in set­ting up their own mea­sure­ments to see if in fact they are get­ting the prop­er amount." He says pris­on­ers in the seg­re­ga­tion unit in anoth­er Indi­ana prison, Wabash Cor­rec­tion­al, mon­i­tored and record­ed por­tion sizes them­selves, some­times using makeshift mea­sures made from poly­styrene cups, and found the food wanting.
Based on their com­plaints, the Indi­ana ACLU filed a law­suit in 2011 against the state's Depart­ment of Cor­rec­tions, claim­ing that pris­on­ers in the Wabash seg­re­ga­tion unit were not receiv­ing ade­quate food, in vio­la­tion of their Eighth Amend­ment rights. The law­suit alleged that ​"pris­on­ers are receiv­ing sig­nif­i­cant­ly less food and calo­ries [than] required by the con­tract between DOC and Ara­mark" and were ​"los­ing sig­nif­i­cant amounts of weight because of caloric and por­tion defi­cien­cies." Accord­ing to the ACLU, com­plaints from pris­on­ers were ignored, even though the depart­ment was aware of the issue.
The case high­light­ed the par­tic­u­lar prob­lems fac­ing peo­ple in seg­re­ga­tion units. Many of these pris­on­ers are barred from buy­ing addi­tion­al food from the prison com­mis­sary to sup­ple­ment their meals, and so rely entire­ly on food from the prison, Falk says.
The ACLU's case was set­tled last year with­out going to tri­al. ​"There was nev­er an admis­sion that any­thing was wrong and there was nev­er a find­ing any­thing was wrong," says Falk, ​"but I think there was enough anec­do­tal con­cern that the DOC was will­ing to imple­ment fair­ly mild review pro­ce­dures." Those ​"mild review pro­ce­dures" involve ran­dom checks on por­tions by cor­rec­tion­al staff.
That has­n't stopped Ara­mark and the Depart­ment of Cor­rec­tions from skimp­ing on food in oth­er pris­ons, at least not accord­ing to Jela, who says restor­ing hot lunch­es at West­ville was a first step, but with the food still inad­e­quate and its qual­i­ty still poor, more needs to be done.
George Laven­der
is an award-win­ning radio and print jour­nal­ist based in Los Ange­les. Fol­low him on Twit­ter @GeorgeLavender.