A Peoples' Inauguration
The Progressive Democrats of America plan to bridge the gap between Capitol Hill and the progressive grassroots.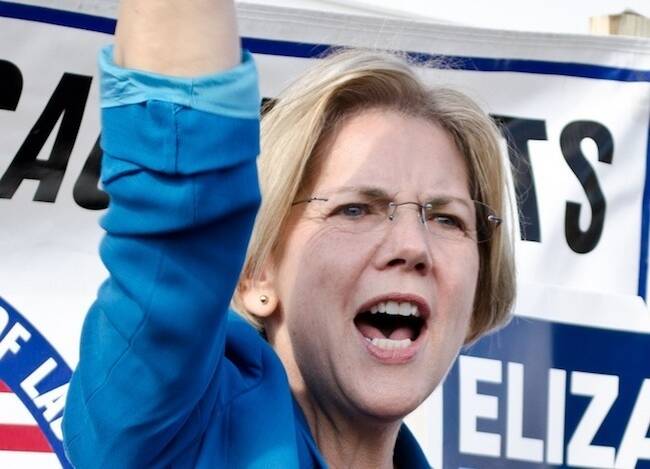 Progressive Democrats of America (PDA), the self-described ​"grassroots PAC operating inside the Democratic Party, and outside in movements for peace and justice" is gearing up for its third Progressive Central, a one-day gathering of politicians from the left wing of the Democratic Party and prominent activists from the labor, anti-war and environmental movements.
"Every great social movement starts outside the halls of Congress, but if it's successful at the end of the day, it's going to pass legislation."—Tim Carpenter, PDA's executive director
The ​"Peoples' Inauguration" in Washington, D.C., scheduled for January 19, two days in advance of the more prominent inauguration to be held a few miles across town on Capitol Hill, is intended to kick off PDA's lobbying and organizing efforts for the next four years. In a national political context dominated by talk of austerity, PDA is aiming to keep popular progressive demands on the agenda in Congress — issues like universal single-payer healthcare, ending the wars while slashing the defense budget, and implementing a financial transactions tax. Emblematic of the group's ​"inside-outside mission" of translating the demands of existing social movements into action from sympathetic members of Congress, the event on Saturday will feature a mix of Democratic representatives and leaders.
​"When we say inside-outside, if it's the peace issue, we're working inside the Democratic Party to support Barbara Lee (D-Calif.) [who sponsored a bill last session calling for the swift removal of U.S. troops from Afghanistan]. The outside piece would be working with folks like Phyllis Bennis from the Institute of Policy Studies and Medea Benjamin of CODEPINK," Tim Carpenter, PDA's executive director, tells In These Times. ​"We've got to organize demonstrations, we've got to put together candlelight vigils, civil disobedience, the street heat, that's the outside piece. What PDA is trying to do is be that bridge. Every great social movement starts outside the halls of Congress, but if it's successful at the end of the day, it's going to pass legislation."
Carpenter stressed that Saturday's event will launch the group's work for the next four years. That plan, he said, will include monthly letter drops to members of Congress, urging them to support legislation that PDA allies in Congress plan to introduce, such as bills for single-payer universal healthcare or a financial transactions tax. PDA will also organize monthly discussions in Washington with its allies in Congress and the public interest community about the state of progressive legislation, in order to better co-ordinate support for those legislative efforts from PDA's supporters and allies on the local level.
The organization, which does not have a dues-paying structure, has a mailing list of roughly 78,000 people who are concentrated in California, Arizona, Massachusetts, Illinois, Florida and Wisconsin, according to Carpenter. Meanwhile, in the halls of Congress, PDA can count on a small handful of allies, most of whom hail from the Congressional Progressive Caucus.
The organization is coming off a moderately successful election cycle, with all of its incumbent allies — Reps. John Conyers (D-Mich.), Donna Edwards (D-Md.), Keith Ellison (D-Minn.), Raul Grijalva (D-Ariz.), James McGovern (D-Mass.) and Barbara Lee — holding on to their seats.
PDA will also benefit from some sympathetic newcomers in the 113th Congress. Out of the eight non-incumbent Democratic candidates the group endorsed in the past election cycle, three picked up seats. Mark Pocan (D-Wis.) won the election to fill incoming Senator Tammy Baldwin's former congressional seat in Wisconsin. Alan Grayson (D-Fla.), the vocal anti-war critic and champion of financial reform hailing from Central Florida, is making his return to Congress after being swept away in the 2010 Tea Party wave. And arguably the most prominent of PDA-supported candidates, Elizabeth Warren, will represent Massachusetts in the U.S. Senate.
The remaining five PDA-endorsed candidates fell short in their efforts. Norman Solomon, a longtime environmental activist and the co-founder of the media watchdog group Fairness & Accuracy In Reporting, lost a close primary race in a very liberal district in northern California. Rob Zerban lost by more than 10 points to Rep. Paul Ryan (R-Wis.). PDA-backed candidates also lost in Illinois, Georgia and Virginia.
In all likelihood, much of PDA's legislative agenda, at least in the absence of significant outside pressure, will be met with deaf ears in Washington. A majority of Congress has proven to be hostile to many of PDA's core priorities. For instance, Rep. Lee's bill last legislative session to remove all American troops and personnel from Afghanistan was referred to two House Committees in February 2011, where it sat without action for the remainder of the session. Meanwhile, the Rep. Conyers-sponsored H.R. 676 — the so-called ​"Medicare for All" bill—was referred to multiple House Committees that same month and lingered there for the rest of the session.
​"We're realistic," says Carpenter, who suggests that recent fiscal policy debates present an opportunity to push for cuts in military spending and a financial transactions tax. ​"We're going to be playing a lot of defense, but we need to be playing defense with an eye toward moving these questions [forward] and taking the offensive again."
For a limited time: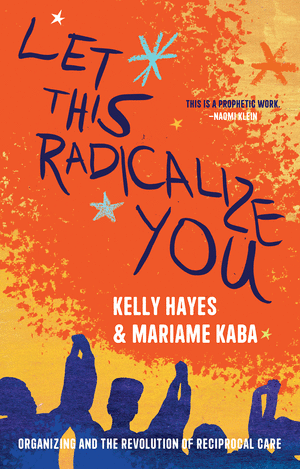 Donate $20 or more to support In These Times and we'll send you a copy of Mariame Kaba's new book, Let This Radicalize You.
Longtime organizers and movement educators Mariame Kaba and Kelly Hayes examine the political lessons of the Covid-19 pandemic, and the convergence of mass protest and mass formations of mutual aid. Featuring insights from a spectrum of experienced organizers, including Sharon Lungo, Carlos Saavedra, Ejeris Dixon, Barbara Ransby, and Ruth Wilson Gilmore and more.
"Kelly Hayes and Mariame Kaba have created a visionary and urgently needed guide to cultivating hope and action in treacherous times." —L.A. Kauffman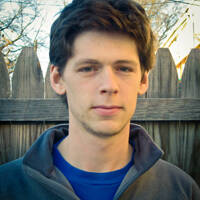 Cole Stangler
writes about labor and the environment. His reporting has also appeared in The Nation, VICE, The New Republic and International Business Times. He lives in Paris, France. He can be reached at cole[at]inthesetimes.com. Follow him
@colestangler
.