Activists in Puerto Rico Want the Jones Act Eliminated—So Why Are Unions Defending It?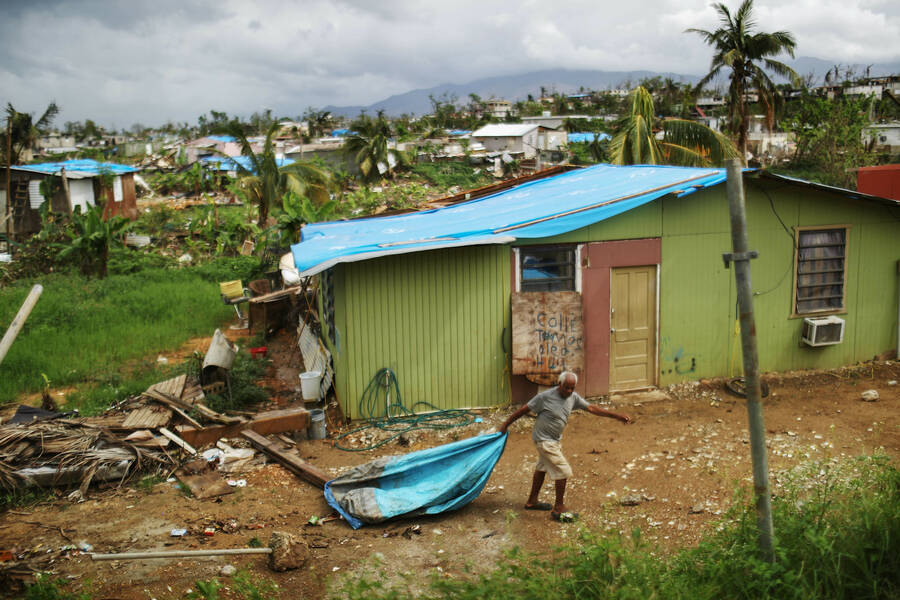 In the after­math of the dev­as­ta­tion wrought by Hur­ri­cane Maria on Puer­to Rico, an obscure law gov­ern­ing mar­itime com­merce has grabbed nation­al head­lines: The Mer­chant Marine Act of 1920, known col­lo­qui­al­ly as the Jones Act. After fac­ing polit­i­cal pres­sure and at the request of Puer­to Rico Gov. Ricar­do Rossel­ló, on Sep­tem­ber 28, Pres­i­dent Trump issued a 10-day waiv­er of the Act to ease ship­ping reg­u­la­tions on the island. That waiv­er expired last week.
Many in Puer­to Rico, along with mem­bers of the Puer­to Rican dias­po­ra liv­ing on the U.S. main­land, argue that the stat­ue is sti­fling aid by pre­sent­ing an unnec­es­sary bar­ri­er to the pro­cure­ment of basic relief sup­plies. Mar­itime unions, mean­while, con­tend that the mea­sure is essen­tial for pro­tect­ing sea­far­ing workers.
So what is the Jones Act? What does it do? And what oth­er fac­tors might be get­ting in the way of sup­plies reach­ing Puer­to Ricans?
What the Jones Act does and doesn't do
The Jones Act stip­u­lates that only U.S.-flagged ships can oper­ate between U.S. ports, so any Amer­i­can goods com­ing into Puer­to Rico via U.S.-governed ports have to arrive on U.S.-flagged, U.S.-made ships. This man­date pri­or­i­tizes the use of Amer­i­can ships and work­ers, and inhibits for­eign ship­ping com­pa­nies' access to inter‑U.S. ship­ping routes.
Passed on the heels of World War I, the mea­sure, named for its spon­sor, Rep. Wes­ley Jones (R‑Wash.), was intend­ed to ensure that Amer­i­ca would thrive in mar­itime com­merce and be full of sea­far­ing men in case they were need­ed for anoth­er war.
The law includes pro­vi­sions pro­tect­ing sea­far­ers' rights, requir­ing ships trans­port­ing goods between U.S. ports to abide by the mar­itime labor laws and envi­ron­men­tal stan­dards out­lined in the Jones Act.
For­eign-flagged ves­sels from for­eign ports are not pre­vent­ed from dock­ing in Puer­to Rico, only from shut­tling goods from the main­land to the island. The law also doesn't man­date that import­ed goods bound for Puer­to Rico pass through a main­land port first.
The Jones Act doesn't apply to goods shipped between the main­land and the U.S. Vir­gin Islands, but does apply to goods shipped between the main­land and Puer­to Rico. By com­par­i­son, U.S.-made goods on the Vir­gin Islands are about half as expen­sive as they are in Puer­to Rico.
The case against the act
Well before Hur­ri­cane Maria, the Jones Act was blamed for dri­ving up the cost of liv­ing in Puer­to Rico, where gro­ceries are as much as 21 per­cent more expen­sive than on the main­land. In 2011, the U.S. Trans­porta­tion Depart­ment Mar­itime Admin­is­tra­tion found that day-to-day oper­at­ing costs were 2.6 times high­er on U.S. ships com­pared to inter­na­tion­al ves­sels, and that labor costs could be as much as 5 times higher.
On the island and off, a waiv­er of the Jones Act has been a main­stay of demands for relief and recov­ery pack­ages, both to ease the flow of goods after the storm and for long-term reconstruction.
"If Maria is enough to get us out of that, that would be amaz­ing," says Sofía Gal­lisá Muri­ente, an artist and orga­niz­er from Puer­to Rico who was also active in Occu­py Sandy before mov­ing back home to San Juan from New York City four years ago. ​"That's the best thing that could come of this storm, but I don't know if we could pull that off. The most I think we could get would be a waiv­er for a year."
Among those call­ing for a per­ma­nent lift­ing of the Jones Act for Puer­to Rico is the Cli­mate Jus­tice Alliance, a net­work of cli­mate jus­tice groups in the Unit­ed States with ties to sev­er­al labor unions, but not the Nation­al Mar­itime Union, whose mem­bers would be most affect­ed by a per­ma­nent lift­ing of the law. The net­work held a Day of Action on Wednes­day, Octo­ber 11 to call atten­tion to their list of demands, includ­ing full debt relief and a trans­par­ent deci­sion-mak­ing process around the dis­tri­b­u­tion of aid resources, among oth­er things.
After the Day of Action event in New York, Eliz­a­beth Yeampierre, Exec­u­tive Direc­tor of Uprose, a New York City-based group and mem­ber of the Cli­mate Jus­tice Alliance, told In These Times, ​"To have the waiv­er because they want to make the sip­ping indus­try hap­py at the expense of the lives of the Puer­to Rican peo­ple is an inter­na­tion­al disgrace."
Asked about mar­itime unions' con­cerns over lift­ing the Jones Act, Yeampierre, her­self Puer­to Rican, says, ​"It can't just be about their pay and their resources right now, because cli­mate change is com­ing for all of us. Jus­tice is not one of those things you can parse. When I have a labor dis­pute it's not about get­ting jus­tice for my peo­ple but no one else."
Why unions and ship­ping com­pa­nies like it
Mar­itime unions have mount­ed their defense of the Jones Act on the basis that it pro­tects sea­far­ing work­ers and well-paid Amer­i­can jobs. ​"The Jones Act is one way to insure that ves­sels oper­at­ing between U.S. ports respect fair labor stan­dards and don't exploit sea­far­ers," Craig Mer­rilees, Com­mu­ni­ca­tions Direc­tor for the Inter­na­tion­al Long­shore & Ware­house Union, told In These Times.
To get around strict labor stan­dards in the Unit­ed States and else­where, ship own­ers may adopt a prac­tice known as ​"re-flag­ging," or reg­is­ter­ing a ves­sel in a coun­try — say Liberia or Pana­ma — with lax work­er pro­tec­tions. Fly­ing under so-called ​"Flags of Con­ve­nience" is a way for mar­itime oper­a­tors to exploit work­ers on their ships, who are espe­cial­ly vul­ner­a­ble to mis­treat­ment due to their depen­dence on employ­ers dur­ing extend­ed trips at sea.
By pre­vent­ing this eva­sion, Mer­rilees says, ​"the Jones Act is an impor­tant pro­tec­tor of decent work­ing con­di­tions and good-pay­ing jobs for sea­far­ers in the ship­ping indus­try. Crews on U.S. flagged ships rarely expe­ri­ence any­thing like the ter­ri­ble abuse and exploita­tion often found on ves­sels fly­ing a flag of convenience."
The Jones Act has cre­at­ed a some­what coun­ter­in­tu­itive set of polit­i­cal alliances: Ship­ping com­pa­nies like it for the access it gives them to U.S. ports and make hay about its impor­tance to nation­al secu­ri­ty, while mar­itime unions want to defend the work­place pro­tec­tions it pro­vides. At the same time, oppo­nents of the Jones Act make the case that the law unfair­ly dri­ves up the cost of liv­ing in Puer­to Rico, which is already high­er than on the main­land by virtue of the island being large­ly depen­dent on imports. Then there are the politi­cians such as John McCain and free mar­ket think-tanks includ­ing the Her­itage Foun­da­tion, that have lob­bied against the bill on anti-reg­u­la­to­ry, anti-labor grounds.
The scale of disaster
While the pol­i­tics sur­round­ing the Jones Act remain thorny, sev­er­al oth­er fac­tors also impede the flow of aid to Puer­to Rican res­i­dents — includ­ing the Trump Admin­is­tra­tion itself.
Pres­i­dent Trump threat­ened on Twit­ter last week to dis­band fed­er­al relief efforts on the island entire­ly. An offi­cial state­ment lat­er clar­i­fied that ​"suc­cess­ful recov­er­ies do not last for­ev­er." Reports in the weeks since the storm have told of ship­ping con­tain­ers strand­ed at ports due to downed logis­tics net­works and gov­ern­ment mis­man­age­ment, and even goods being con­fis­cat­ed at the San Juan air­port after being flown in on com­mer­cial planes.
Gal­lisá Muri­ente dealt with sim­i­lar issues after Hur­ri­cane Sandy, strug­gling to pro­cure aid for some of the hard­est-hit parts of New York City, albeit on a dif­fer­ent scale. ​"That was a big les­son for me from Sandy: That there's no such thing as a nat­ur­al dis­as­ter," she says. ​"It's real­ly the human dis­as­ters that com­pli­cate things — social con­di­tion­ing, pri­or­i­ties, bureau­cra­cy. And it doesn't work to go back to nor­mal when that nor­mal was also problematic."
Already, Gal­lisá Muri­ente notes, she and oth­ers have put some of the lessons learned in Occu­py Sandy to work on the ground, while rec­og­niz­ing that there are major dif­fer­ences between con­duct­ing grass­roots relief efforts in the Big Apple and on a small, aus­ter­i­ty-strick­en island.
"There are cer­tain gen­er­al logis­ti­cal things that we've bor­rowed from that expe­ri­ence: cre­at­ing lists of sug­gest­ed dona­tions, Ama­zon reg­istries where peo­ple can buy spe­cif­ic things that we need," she says. ​"The gov­er­nor keeps say­ing every­thing is fine and is talk­ing about all the aid com­ing in, but no one sees it or feels like things are get­ting any better."
Herib­er­to Martínez-Otero, who teach­es eco­nom­ics at a high school in San Juan and at the Inter-Amer­i­can Uni­ver­si­ty of Puer­to Rico, told In These Times via Skype that there are still ​"5 or 6 munic­i­pal­i­ties that are incom­mu­ni­ca­do. Most of the munic­i­pal­i­ties with com­mu­ni­ca­tions," he adds, ​"don't have ATMs or open banks. The schools are not open, and the hos­pi­tals are with­out power…except for some areas here in San Juan and some of the priv­i­leged sub­urbs, every­thing is a com­plete disaster."
He also notes issues with the sparse relief efforts that are being admin­is­tered, main­ly by the U.S. gov­ern­ment. ​"FEMA, I don't know where they are. But the U.S. mil­i­tary are mov­ing around most parts of the island with big guns," says Martínez-Otero. ​"These guys think this is a war zone."
What's next for the island
Many Puer­to Ricans — while rec­og­niz­ing the role the U.S. mil­i­tary plays in dis­as­ter relief — are weary of hav­ing troops on the ground for the long-term. Speak­ing to me from his class­room in San Juan, Martínez-Otero says, ​"On the streets here, in front of the school, this is a mil­i­tary state."
"I am against the Jones Act," Martínez-Otero con­tin­ues, ​"but I don't know if waiv­ing the Jones Act is the way to solve the cur­rent sit­u­a­tion we're in." He also men­tioned that it was hard to tell whether the 10-day waiv­er had improved con­di­tions on the island, say­ing that a year-long waiv­er would like­ly be nec­es­sary in order to improve Puer­to Rico's dis­tri­b­u­tion infrastructure.
Debates around the Jones Act aren't like­ly to be resolved in the near future, and cer­tain­ly not before the Sen­ate moves to vote on the short-term, loan-based aid pack­age for Puer­to Rico that the House passed on Thurs­day. What does seem clear is that the over­lap­ping crises on the island aren't like­ly to end any­time soon — and U.S. pol­i­cy is only help­ing deep­en them.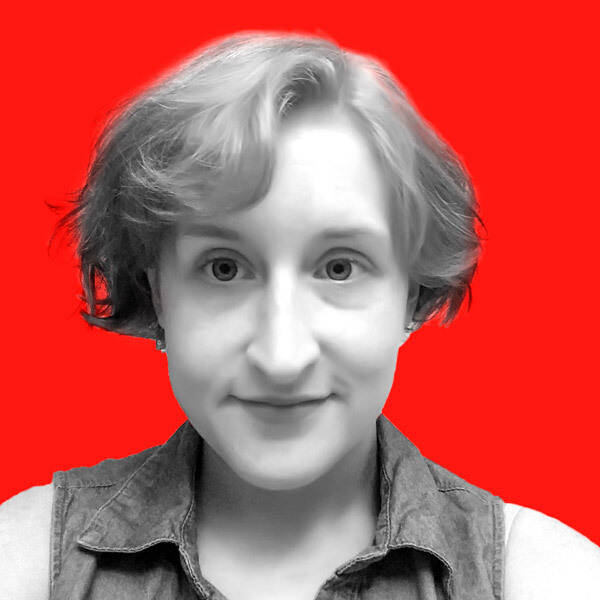 Kate Aronoff
is a Brook­lyn-based jour­nal­ist cov­er­ing cli­mate and U.S. pol­i­tics, and a con­tribut­ing writer at The Inter­cept. Fol­low her on Twit­ter @katearonoff.