For those who are not (yet) heart­less cyn­ics or emo­tion­less Ayn Rand acolytes, the now-famous pho­tographs of sludge-soaked pel­i­cans on the Gulf Coast are painful to behold. It's those hol­low pupils peek­ing out of the brown death, scream­ing in silence. They are an avian ver­sion of the eyes of T.J. Eck­le­burg that F. Scott Fitzger­ald once wrote about – and they impli­cate us all.
Are we willing to make minimal behavioral reforms? Are we willing to assume such responsibility?
As Pres­i­dent Oba­ma cor­rect­ly stat­ed: ​"Eas­i­ly acces­si­ble oil has already been sucked up out of the ground" – and drilling com­pa­nies must now use ever-riski­er tech­niques to find the oil we demand. While British Petro­le­um and fed­er­al reg­u­la­tors are cer­tain­ly at fault for their reck­less behav­ior, every Amer­i­can who uses oil – which is to say, every Amer­i­can – is incrim­i­nat­ed in this eco­log­i­cal holocaust.
If we accept that cul­pa­bil­i­ty – a big ​"if" in this account­abil­i­ty-shirk­ing soci­ety – we can start con­sid­er­ing how to reduce our oil addic­tion so as to pre­vent such holo­causts in the future. And when pon­der­ing that chal­lenge, we must avoid focus­ing exclu­sive­ly on leg­is­la­tion. As Col­in Bea­van argues in his tome ​"No Impact Man," green statutes are impor­tant, but not enough. Those oil-poi­soned birds, chok­ing to death on our ener­gy glut­tony, implore us to also take indi­vid­ual action.
This does not nec­es­sar­i­ly mean rad­i­cal lifestyle changes – good news for those who remain locked into var­i­ous forms of oil use. Mil­lions, for instance, must dri­ve or fly to work­places where no alter­na­tive trans­porta­tion exists. And most of us don't have the cash to trade in our cars for Prius­es, and don't have the option of telecommuting.
How­ev­er, almost every­one regard­less of income or employ­ment can take steps that are so absurd­ly sim­ple and cost-effec­tive that there's sim­ply no excuse not to.
Here are two: We can stop using dis­pos­able plas­tic bags and stop buy­ing plas­tic-bot­tled water. Though no big sac­ri­fice, doing this is a huge way to reduce oil use. The Sier­ra Club esti­mates that Amer­i­cans ​"use 100 bil­lion plas­tic shop­ping bags each year, which are made from an esti­mat­ed 12 mil­lion bar­rels of oil." Like­wise, the Pacif­ic Insti­tute reports that the equiv­a­lent of 17 mil­lion bar­rels of oil are used to pro­duce plas­tic water bot­tles – incred­i­bly waste­ful con­sid­er­ing that clean tap water is ubiq­ui­tous­ly avail­able in America.
Here's anoth­er: In a coun­try that puts one-fifth of its fos­sil fuel use into agri­cul­ture, we can make a dif­fer­ence by slight­ly reduc­ing our con­sump­tion of ani­mal flesh, the culi­nary gas-guzzler.
Today, the aver­age Amer­i­can eats 200 pounds of meat annu­al­ly, ​"an increase of 50 pounds per per­son from 50 years ago," accord­ing to The New York Times. Set­ting aside moral­i­ty ques­tions about exe­cut­ing 10 bil­lion liv­ing beings a year sim­ply to sati­ate an epi­cure­an fan­cy, the sheer ener­gy costs of this dietary choice are monstrous.
Quot­ing Cor­nell Uni­ver­si­ty researchers, Time mag­a­zine reports that pro­duc­ing ani­mal pro­tein requires eight times as much fos­sil fuel as pro­duc­ing a com­pa­ra­ble amount of plant pro­tein. Car­bon-emis­sions-wise (which rough­ly reflects ener­gy use), geo­physi­cists Gidon Eshel and Pamela Mar­tin find that cut­ting meat con­sump­tion by just 20 per­cent – say, going meat­less two days a week – is equal to switch­ing from a stan­dard sedan to a hybrid.
Using knap­sacks at super­mar­kets, drink­ing free tap water and replac­ing meat with com­par­a­tive­ly inex­pen­sive veg­etable pro­tein – these are easy steps. Sure, they will not sin­gu­lar­ly end our oil depen­dence, but they will decrease it. As impor­tant­ly, they will begin build­ing a nation­al cul­ture that takes per­son­al respon­si­bil­i­ty for com­bat­ing the eco­log­i­cal cri­sis we've all created.
Are we will­ing to make min­i­mal behav­ioral reforms? Are we will­ing to assume such respon­si­bil­i­ty? Those, of course, are the cru­cial ques­tions – the ones nobody wants to ask, but the ones those crude-drenched birds beg us to answer.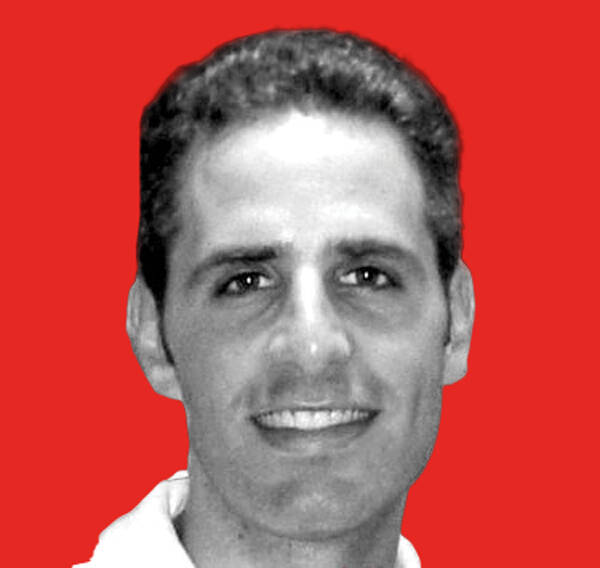 David Siro­ta
is an award­win­ning inves­tiga­tive jour­nal­ist and an
In These Times
senior edi­tor. He served as speech writer for Bernie Sanders'
2020
cam­paign. Fol­low him on Twit­ter @davidsirota.