Good Riddance to Rahm Emanuel
An enemy of the people since 1998.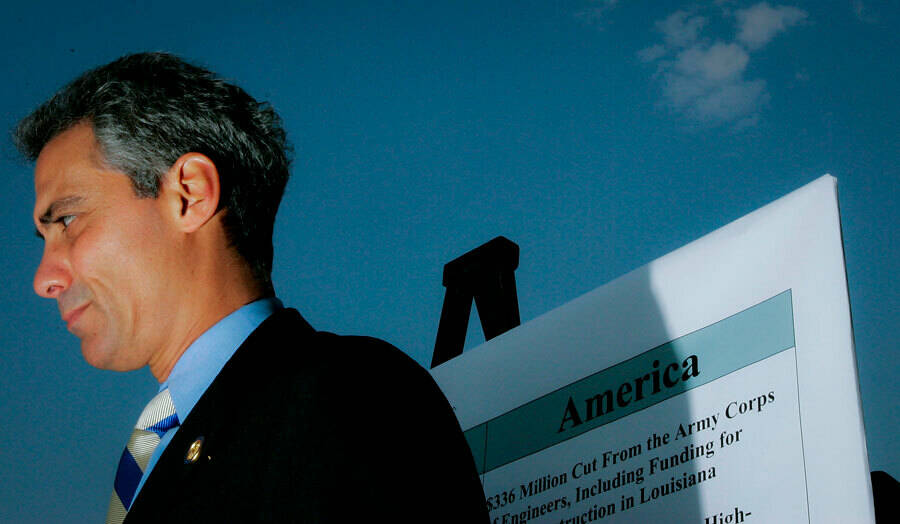 Chica­go May­or Rahm Emanuel, fac­ing dis­mal approval rat­ings, announced in Sep­tem­ber 2018 he wouldn't be run­ning for a third term. Lead­ing up to the next elec­tion, held Feb­ru­ary 26, even rel­a­tive­ly mod­er­ate can­di­dates have dis­tanced them­selves from Emanuel's record on police vio­lence, school clo­sures and lux­u­ry development.
As much as we'd like to be done writing about Emanuel, his political career may not yet be over.
For pro­gres­sives who have long been crit­i­cal of Emanuel's brand of busi­ness-friend­ly, pro-pri­va­ti­za­tion poli­cies, his fall was a sign that Third Way-style Demo­c­ra­t­ic pol­i­tics might final­ly be on their way out. In These Times has been report­ing on Emanuel since he burst into the nation­al spot­light in the 1990s work­ing in the Clin­ton admin­is­tra­tion, through his stints as a rep­re­sen­ta­tive in the U.S. House, as Pres­i­dent Barack Obama's chief of staff and as Chica­go mayor.
Emanuel first appeared in our pages in the Feb. 8, 1998, issue, as a close advi­sor to Clin­ton. The pres­i­dent had set up a diverse advi­so­ry board on racial issues — then put five cen­trist white guys, includ­ing Emanuel, in charge of over­see­ing it. ​"I don't know who they are or what they are doing," one advi­so­ry board mem­ber told In These Times' Sal­im Muwakkil. ​"I've nev­er even met them."
Emanuel popped up again three months lat­er, in Doug Ireland's review of Howard Kurtz's clas­sic book, Spin Cycle: Inside the Clin­ton Pro­pa­gan­da Machine. Ire­land refers to Emanuel as a ​"spin-meis­ter" who spent his nights social­iz­ing with D.C. jour­nal­ists and plot­ting how to crush neg­a­tive sto­ries about Bill Clinton.
David Siro­ta looked back on Emanuel's role in the Clin­ton admin­is­tra­tion, and his sub­se­quent pri­vate-sec­tor career, in a 2007 sto­ry:
[Emanuel] pro­vides a good exam­ple of dis­hon­est graft. In 1993, Emanuel was the Clin­ton admin­is­tra­tion aide charged with ram­ming NAF­TA through Con­gress ​'over the dead bod­ies' of labor and envi­ron­men­tal groups, as Amer­i­can Express's CEO cheered at the time. Emanuel orches­trat­ed week­ly meet­ings with K Street lob­by­ists to strate­gize about how to pres­sure Demo­c­ra­t­ic law­mak­ers. Emanuel went on to cash in as an invest­ment banker, rak­ing in rough­ly $16 mil­lion over a two-year period.
Fol­low­ing his time in pri­vate finance, in 2002 Emanuel was elect­ed to rep­re­sent Illi­nois in Con­gress. He was soon appoint­ed head of the Demo­c­ra­t­ic Con­gres­sion­al Cam­paign Com­mit­tee (DCCC), where he was accused of heavy-hand­ed med­dling in local races. ​"Every­thing [Emanuel and the DCCC] do drips with cen­tral­ized arro­gance and is as auto­crat­ic as any ensem­ble of Repub­li­cans," Doug Cole, a DuPage Coun­ty Demo­c­ra­t­ic Par­ty activist, told In These Times reporter David Moberg in 2006.
Cole wasn't the only one to com­pare Emanuel to a Repub­li­can. That same year, the great writer and his­to­ri­an Studs Terkel called Emanuel the ​"Hen­ry Kissinger of the Demo­c­ra­t­ic Par­ty" in an inter­view with In These Times colum­nist Lau­ra S. Washington.
In 2008, new­ly elect­ed Pres­i­dent Barack Oba­ma appoint­ed Emanuel chief of staff, and he became a con­ser­v­a­tive force with­in the young admin­is­tra­tion. He pro­ject­ed an out­ward dis­dain for orga­nized labor, exclaim­ing at one point dur­ing the 2010 auto bailout, ​"Fuck the UAW!"
In a 2009 In These Times cov­er sto­ry, Robert Drey­fuss dis­cussed Emanuel's hawk­ish influ­ence on for­eign affairs.
Emanuel, an unflinch­ing par­ti­san for Israel, is the son of a for­mer fight­er in the anti-British ter­ror­ist group, the Irgun Zvai Leu­mi. Emanuel's father, who emi­grat­ed from Israel and now lives in a Chica­go sub­urb, caused a stir when he com­ment­ed on his son's appoint­ment. ​"Obvi­ous­ly he will influ­ence the pres­i­dent to be pro-Israel," he told a reporter. ​"Why wouldn't he be? What is he, an Arab? He's not going to clean the floors of the White House." (After­ward, Emanuel was forced to apol­o­gize to an Arab-Amer­i­can orga­ni­za­tion for his father's racist comments.)
In 2010, Emanuel moved across the coun­try to run for Chica­go may­or, where he was elect­ed in 2011. Once there, as I wrote in a 2016 op-ed, Emanuel ​"earned his rep­u­ta­tion as ​'May­or 1%' by shut­ting down pub­lic men­tal health clin­ics and pub­lic schools, giv­ing mas­sive tax breaks to cor­po­ra­tions while black and brown neigh­bor­hoods remain mired in pover­ty, sell­ing off pub­lic goods and ser­vices to pri­vate inter­ests that prey on city tax­pay­ers, lay­ing off pub­lic sec­tor work­ers, pre­sid­ing over a scan­dal-plagued police depart­ment, and over­see­ing a his­toric num­ber of shoot­ings and gun deaths."
For many, Emanuel's time in Chica­go will be most remem­bered for the 2012 Chica­go Teach­ers Union strike, in which teach­ers suc­cess­ful­ly fought back against the mayor's demands for con­tract con­ces­sions. In cov­er­ing the strike, Moberg com­pared Emanuel to yet anoth­er Repub­li­can, describ­ing his ​"appar­ent bid to be the Demo­c­ra­t­ic dou­ble for Scott Walk­er — the staunch­ly anti-union Repub­li­can gov­er­nor of next-door Wisconsin."
In a 2015 cov­er sto­ry, ​"How To Sell Off a City," his­to­ri­an Rick Perl­stein took a deep dive into Emanuel's pen­chant for pri­va­ti­za­tion as may­or, writ­ing that he ​"has proven him­self prac­ti­cal­ly an addict when it comes to bro­ker­ing deals with his for­mer invest­ment banker com­rades and the oth­er busi­ness inter­ests he keeps on speed dial." Perl­stein doc­u­ment­ed those who ben­e­fit­ed from Emanuel's deals — from char­ter schools to investors to defense con­trac­tors — and those who foot­ed the bills: the tax­pay­ers, pub­lic tran­sit rid­ers, laid-off jan­i­tors and chil­dren with their schools closed.
As much as we'd like to be done writ­ing about Emanuel, his polit­i­cal career may not yet be over. He claims to want to spend more time with his fam­i­ly, but he could still swoop in for a swan song. As our report­ing over the years makes clear, he will not be wel­comed back kind­ly by the pub­lic — or In These Times.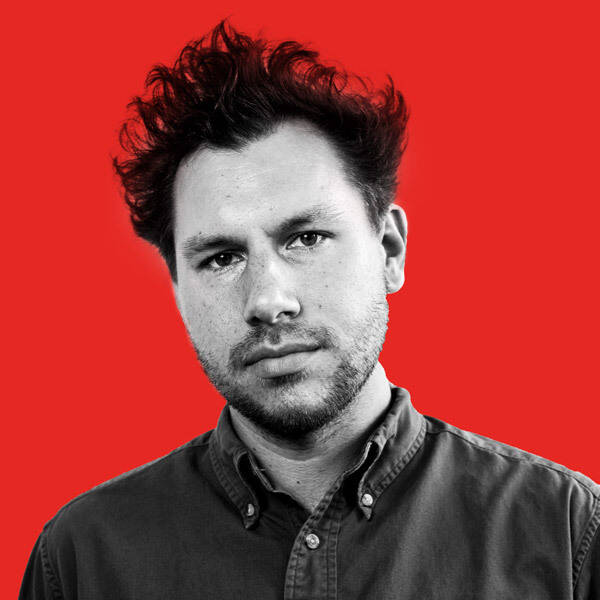 Miles Kampf-Lassin, a grad­u­ate of New York Uni­ver­si­ty's Gal­latin School in Delib­er­a­tive Democ­ra­cy and Glob­al­iza­tion, is a Web Edi­tor at In These Times. Fol­low him on Twit­ter @MilesKLassin