Recognizing the 'Unpeople'
From Africa to the Middle East to the United States, the unmentioned continue to suffer.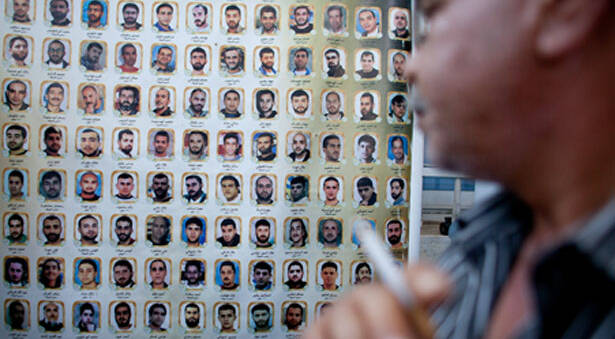 On June 15, three months after the NATO bomb­ing of Libya began, the African Union pre­sent­ed to the U.N. Secu­ri­ty Coun­cil the African posi­tion on the attack – in real­i­ty, bomb­ing by their tra­di­tion­al impe­r­i­al aggres­sors: France and Britain, joined by the Unit­ed States, which ini­tial­ly coor­di­nat­ed the assault, and mar­gin­al­ly some oth­er nations.
The strange breed of unpeople can be found everywhere, including the U.S.: in the prisons that are an international scandal, the food kitchens, the decaying slums.
It should be recalled that there were two inter­ven­tions. The first, under U.N. Secu­ri­ty Coun­cil Res­o­lu­tion 1973, adopt­ed on March 17, called for a no-fly zone, a cease-fire and mea­sures to pro­tect civil­ians. After a few moments, that inter­ven­tion was cast aside as the impe­r­i­al tri­umvi­rate joined the rebel army, serv­ing as its air force.
At the out­set of the bomb­ing, the A.U. called for efforts at diplo­ma­cy and nego­ti­a­tions to try to head off a like­ly human­i­tar­i­an cat­a­stro­phe in Libya. With­in the month, the A.U. was joined by the BRICS coun­tries (Brazil, Rus­sia, India, Chi­na and South Africa) and oth­ers, includ­ing the major region­al NATO pow­er Turkey.
In fact, the tri­umvi­rate was quite iso­lat­ed in its attacks – under­tak­en to elim­i­nate the mer­cu­r­ial tyrant whom they had sup­port­ed when it was advan­ta­geous. The hope was for a régime like­li­er to be amenable to West­ern demands for con­trol over Libya's rich resources and, per­haps, to offer an African base for the U.S. Africa com­mand AFRICOM, so far con­fined to Stuttgart.
No one can know whether the rel­a­tive­ly peace­ful efforts called for in U.N. Res­o­lu­tion 1973, and backed by most of the world, might have suc­ceed­ed in avert­ing the ter­ri­ble loss of life and the destruc­tion that fol­lowed in Libya.
On June 15, the A.U. informed the Secu­ri­ty Coun­cil that ​"ignor­ing the A.U. for three months and going on with the bomb­ings of the sacred land of Africa has been high-hand­ed, arro­gant and provoca­tive." The A.U. went on to present a plan for nego­ti­a­tions and polic­ing with­in Libya by A.U. forces, along with oth­er mea­sures of rec­on­cil­i­a­tion – to no avail.
The A.U. call to the Secu­ri­ty Coun­cil also laid out the back­ground for their con­cerns: ​"Sov­er­eign­ty has been a tool of eman­ci­pa­tion of the peo­ples of Africa who are begin­ning to chart trans­for­ma­tion­al paths for most of the African coun­tries after cen­turies of pre­da­tion by the slave trade, colo­nial­ism and neo­colo­nial­ism. Care­less assaults on the sov­er­eign­ty of African coun­tries are, there­fore, tan­ta­mount to inflict­ing fresh wounds on the des­tiny of the African peoples."
The African appeal can be found in the Indi­an jour­nal Front­line, but was most­ly unheard in the West. That comes as no sur­prise: Africans are ​"unpeo­ple," to adapt George Orwell's term for those unfit to enter history.
On March 12, the Arab League gained the sta­tus of peo­ple by sup­port­ing U.N. Res­o­lu­tion 1973. But approval soon fad­ed when the League with­held sup­port for the sub­se­quent West­ern bom­bard­ment of Libya.
And on April 10, the Arab League revert­ed to unpeo­ple by call­ing on the U.N. also to impose a no-fly zone over Gaza and to lift the Israeli siege, vir­tu­al­ly ignored.
That too makes good sense. Pales­tini­ans are pro­to­typ­i­cal unpeo­ple, as we see reg­u­lar­ly. Con­sid­er the November/​December issue of For­eign Affairs, which opened with two arti­cles on the Israel-Pales­tine conflict.
One, writ­ten by Israeli offi­cials Yosef Kuper­wass­er and Shalom Lip­n­er, blamed the con­tin­u­ing con­flict on the Pales­tini­ans for refus­ing to rec­og­nize Israel as a Jew­ish state (keep­ing to the diplo­mat­ic norm: States are rec­og­nized, but not priv­i­leged sec­tors with­in them).
The sec­ond, by Amer­i­can schol­ar Ronald R. Krebs, attrib­ut­es the prob­lem to the Israeli occu­pa­tion; the arti­cle is sub­ti­tled: ​"How the Occu­pa­tion Is Destroy­ing the Nation." Which nation? Israel, of course, harmed by hav­ing its boot on the necks of unpeople.
Anoth­er illus­tra­tion: In Octo­ber, head­lines trum­pet­ed the release of Gilad Shalit, the Israeli sol­dier who had been cap­tured by Hamas. The arti­cle in The New York Times Mag­a­zine was devot­ed to his family's suf­fer­ing. Shalit was freed in exchange for hun­dreds of unpeo­ple, about whom we learned lit­tle, apart from sober debate as to whether their release might harm Israel.
We also learned noth­ing about the hun­dreds of oth­er detainees held in Israeli pris­ons for long peri­ods with­out charge.
Among the unmen­tioned pris­on­ers are the broth­ers Osama and Mustafa Abu Mua­mar, civil­ians kid­napped by Israel forces that raid­ed Gaza City on June 24, 2006 – the day before Shalit was cap­tured. The broth­ers were then ​"dis­ap­peared" into Israel's prison system.
What­ev­er one thinks of cap­tur­ing a sol­dier from an attack­ing army, kid­nap­ping civil­ians is plain­ly a far more seri­ous crime – unless, of course, they are mere unpeople.
To be sure, these crimes do not com­pare with many oth­ers, among them the mount­ing attacks on Israel's Bedouin cit­i­zens, who live in south­ern Israel's Negev.
They are again being expelled under a new pro­gram designed to destroy dozens of Bedouin vil­lages to which they had been dri­ven ear­li­er. For benign rea­sons, of course. The Israeli cab­i­net explained that 10 Jew­ish set­tle­ments would be found­ed there ​"to attract a new pop­u­la­tion to the Negev" – that is, to replace unpeo­ple with legit­i­mate peo­ple. Who could object to that?
The strange breed of unpeo­ple can be found every­where, includ­ing the Unit­ed States: in the pris­ons that are an inter­na­tion­al scan­dal, the food kitchens, the decay­ing slums.
But exam­ples are mis­lead­ing. The world's pop­u­la­tion as a whole teeters on the edge of a black hole.
We have dai­ly reminders, even from very small inci­dents – for instance, last month, when Repub­li­cans in the U.S. House of Rep­re­sen­ta­tives barred a vir­tu­al­ly cost­less reor­ga­ni­za­tion to inves­ti­gate the caus­es of the weath­er extremes of 2011 and to pro­vide bet­ter forecasts.
Repub­li­cans feared that it might be an open­ing wedge for ​"pro­pa­gan­da" on glob­al warm­ing, a non­prob­lem accord­ing to the cat­e­chism recit­ed by the can­di­dates for the nom­i­na­tion of what years ago used to be an authen­tic polit­i­cal party.
Poor sad species.
© The New York Times News Service/​Syndicate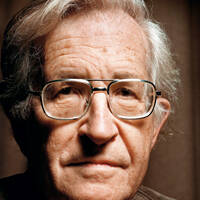 Noam Chom­sky
is Insti­tute Pro­fes­sor and Pro­fes­sor of Lin­guis­tics (Emer­i­tus) at the Mass­a­chu­setts Insti­tute of Tech­nol­o­gy, and the author of dozens of books on U.S. for­eign pol­i­cy. His most recent book is
Who Rules the World?
from Met­ro­pol­i­tan Books.