Reflections on Barack Obama: A Great and Disappointing President
Hope, change and the limits of the office.
Eight years ago, many African Amer­i­cans — includ­ing me — entered a state of near-delir­i­um when a first-term U.S. sen­a­tor from Illi­nois was elect­ed the first black pres­i­dent of the Unit­ed States. I watched that elec­tion unfold just blocks from the new president's house, in Chicago's upscale Ken­wood neigh­bor­hood, in a home full of polit­i­cal­ly hard­ened black baby boomers. Tears were vis­i­ble in most eyes. Few of us had believed we'd live long enough to see a black POTUS. Barack Hus­sein Obama's vic­to­ry seemed to vin­di­cate the hero­ic strug­gles of so many unnamed ancestors.
Barack Obama's failure to significantly improve the socioeconomic profile of African Americans points to intrinsic structural limits within the American presidency.
That sym­bol­ism was potent, and it encour­aged the error of con­flat­ing black Amer­i­cans' ongo­ing civ­il rights strug­gle with a pres­i­den­tial cam­paign — in oth­er words, con­fus­ing the lane of racial activism with that of elec­toral pol­i­tics. But this lane con­fu­sion was also an indis­pens­able aspect of Obama's rise, and that of many oth­er black politi­cians: an inten­tion­al hybrid of cam­paign and cru­sade. It was the same tem­plate Harold Wash­ing­ton used to become Chicago's first black may­or. In fact, Washington's Chica­go is what first attract­ed the young Oba­ma to the Windy City.
Fol­low­ing his grad­u­a­tion from Har­vard Law School and his return to Chica­go, Oba­ma got a job with the law offices of Jud­son Min­er, Washington's for­mer cor­po­ra­tion coun­sel. Min­er intro­duced him to Chicago's pro­gres­sive com­mu­ni­ty. Dur­ing that process, I inter­viewed him for the Chica­go Sun-Times and came away impressed by his sense of com­mit­ment and his deep knowl­edge of the black free­dom move­ment. He knew, for exam­ple, of the ide­o­log­i­cal nuances sep­a­rat­ing Fred­er­ick Dou­glass and Mar­tin Delany. This was eso­teric stuff, famil­iar to few but black stud­ies professors.
His wide-rang­ing con­cerns and large ambi­tions con­vinced me at the time that he was a cut above Chicago's gener­ic stock of provin­cial politi­cians. How­ev­er, his first polit­i­cal cam­paign for state sen­ate adopt­ed black politi­cians' stock elec­toral strat­e­gy of empha­siz­ing sym­bol­ic racial rep­re­sen­ta­tion. Such appeals were a rou­tine part of the ​"black faces in high places" strat­e­gy employed since at least the 1972 Nation­al Black Polit­i­cal Con­ven­tion in Gary, Ind., which helped cement elec­toral pol­i­tics as a wing of the civ­il rights movement.
Few of the activists from those Gary days — two of whom were with us that night in Ken­wood in 2008 — could have antic­i­pat­ed the elec­tion of the first black pres­i­dent 36 years lat­er. The sym­bol­ism of Obama's vic­to­ry was so pow­er­ful it seemed to augur a pro­gres­sive polit­i­cal turn, even an era of racial progress. The candidate's vows of change implied he would mount more aggres­sive attempts to shrink the eco­nom­ic gaps between the rich and the poor, and many hoped the new think­ing pro­voked by the finan­cial cri­sis would cre­ate space for more cre­ative gov­ern­men­tal interventions.
It's now easy to see just how unrea­son­able were those hopes for pro­gres­sive pol­i­tics and racial progress. There's lit­tle doubt that Oba­ma has fall­en short on deliv­er­ing the changes he intend­ed. Guan­tá­namo is still open. Depor­ta­tions and pover­ty are up, as are cor­po­rate prof­its for many of the same forces that caused the Great Reces­sion. The gap between rich and poor widened, and the wealth gap between black and white persisted.
Still, Oba­ma faced relent­less oppo­si­tion from an obstruc­tion­ist Con­gress — oppo­si­tion that many believe was root­ed in racism. In this con­text, his vic­to­ries are note­wor­thy. He res­cued a bad­ly crip­pled econ­o­my, threw a life­line to the auto indus­try, cut the ranks of the med­ical­ly unin­sured, and pushed the pace of mar­riage equal­i­ty and oth­er LGBT issues. His admin­is­tra­tion invig­o­rat­ed the Jus­tice Department's Civ­il Rights Divi­sion and encour­aged probes of bru­tal police practices.
His fail­ure to sig­nif­i­cant­ly improve the socioe­co­nom­ic pro­file of African Amer­i­cans points to intrin­sic struc­tur­al lim­its with­in the Amer­i­can pres­i­den­cy. There are the insti­tu­tion­al con­straints that guard against arbi­trary excess­es of exec­u­tive pow­er (and which enabled Con­gress to stonewall Oba­ma). There are the less explic­it but per­haps more bind­ing cul­tur­al con­straints, such as the pub­lic furor when he com­ment­ed on racial issues.
There are also the dic­tates of the job. In the are­na of for­eign pol­i­cy, for exam­ple, a president's job can be briefly summed up as Cus­to­di­an of the Amer­i­can Empire. Pres­i­dents are charged with main­tain­ing and pro­tect­ing (and, if pos­si­ble, enlarg­ing) that empire. The most any pro­gres­sive can plau­si­bly expect from any pres­i­dent is to mit­i­gate the col­lat­er­al damage.
Oba­ma scores some points on mit­i­ga­tion. He helped craft a nuclear agree­ment with Iran, resist­ed at least some calls for more ​"boots on the ground" in the Mid­dle East, put unprece­dent­ed pres­sure on Israel to cease its ille­gal set­tle­ment poli­cies and ini­ti­at­ed the nor­mal­iza­tion of rela­tions with Cuba. Per­haps his most con­spic­u­ous suc­cess was the appre­hen­sion and sum­ma­ry exe­cu­tion of Osama bin Laden.
But many pro­gres­sives argue that the his­toric sym­bol­ism of Oba­ma as the first black pres­i­dent allowed him to serve as a Tro­jan horse for West­ern impe­ri­al­ism. They point to his acqui­es­cence to the 2009 coup d'état in Hon­duras, his spon­sor­ship of the NATO action to over­throw the Libyan régime of Muam­mar Gaddafi in 2011, and drone attacks in Soma­lia, Yemen, etc. And he did all of this with­out sig­nif­i­cant protest from black and oth­er human rights activists who are nor­mal­ly quite vig­i­lant. Obama's defend­ers con­tend he was reluc­tant to take those actions until per­suad­ed by trust­ed aides, but his capit­u­la­tion reveals the con­sen­sus nature of pres­i­den­tial lead­er­ship, priv­i­leg­ing the views of ​"experts." It also made clear the Unit­ed States' vest­ed inter­est in the spoils of impe­ri­al­ism and white suprema­cy. Alter­ing those entan­gle­ments is not in the president's job description.
Oba­ma's Dual Legacy
Many children's entire expe­ri­ence of the world has been formed with a black fam­i­ly in the White House. But the first black pres­i­dent was as demo­nized as he was val­orized. Despite two terms in office, for instance, many Amer­i­cans still believe he is a Mus­lim. Oth­ers remain con­vinced he is an ille­git­i­mate for­eign-born president.
The first black pres­i­dent was also a sym­bol that mobi­lized America's reac­tionary forces, to remark­able suc­cess. Wit­ness Congress's relent­less obstruc­tion­ism to Obama's incre­men­tal pro­gres­sivism. By frus­trat­ing his ini­tia­tives, the Right bol­stered anti-gov­ern­ment sen­ti­ment. Ta-Nehisi Coates, writ­ing for The Atlantic, believes the elec­tion of Don­ald Trump is a reac­tion to Oba­ma, part of the long ping-pong of U.S. his­to­ry in which pro­gres­sive advances trig­ger reac­tionary backlash.
At the same time, the black free­dom move­ment was polit­i­cal­ly immo­bi­lized by the sym­bol­ic majesty of Obama's win. His vic­to­ry was con­fused with a move­ment for racial progress, and black activism was set back.
Despite all this, Obama's tenure will like­ly be remem­bered as a shin­ing peak in an era of dusty plateaus. His delib­er­a­tive calm and sober self-pos­ses­sion in the face of such crude hos­til­i­ties exem­pli­fied a strength of char­ac­ter rare in pub­lic figures.
I was impressed by that qual­i­ty when I watched Oba­ma weath­er a con­fronta­tion with an angry group of ex-pris­on­ers from the advo­ca­cy group Voice Of The Ex-Offend­er dur­ing a Chica­go stop in his cam­paign for the U.S. Sen­ate. He calm­ly faced heat­ed accu­sa­tions and effec­tive­ly made his case, win­ning over an ini­tial­ly hos­tile crowd.
Obama's pol­i­cy lega­cy is ambigu­ous and vul­ner­a­ble to the whims and designs of his unpre­dictable suc­ces­sor. How­ev­er, his sym­bol­ic lega­cy is immense and like­ly only to grow with the aid of his­tor­i­cal per­spec­tive and the res­o­nance of time.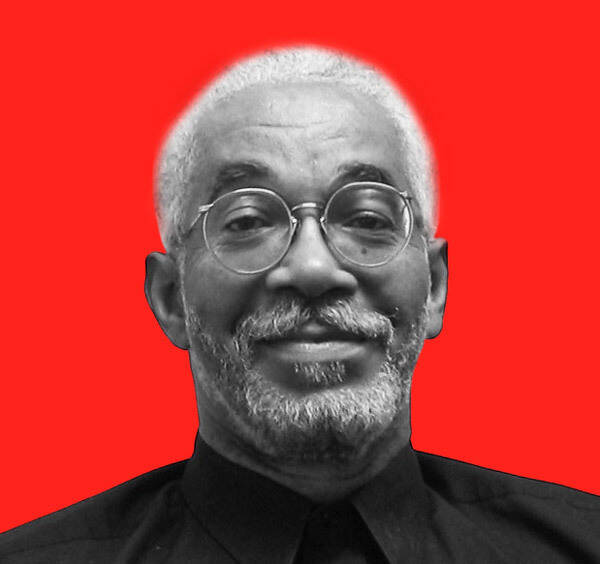 Sal­im Muwakkil
is a senior edi­tor of
In These Times
, where he has worked since
1983
. He is the host of The
Sal­im Muwakkil
show on WVON, Chicago's his­toric black radio sta­tion, and he wrote the text for the book
HAROLD: Pho­tographs from the Harold Wash­ing­ton Years
.