Can books still make his­to­ry? They used to. This seemed par­tic­u­lar­ly true in the ​'60s, when Rachel Carson's Silent Spring, Michael Harrington's The Oth­er Amer­i­ca and Bet­ty Friedan's The Fem­i­nine Mys­tique launched, respec­tive­ly, the envi­ron­men­tal move­ment, the war on pover­ty and the women's move­ment. Of course, back then, pres­i­dents read books. (Pres­i­dent Kennedy had his Sci­ence Advi­so­ry Com­mit­tee read Silent Spring and it cor­rob­o­rat­ed Carson's find­ings, lead­ing to the reg­u­la­tion and then ban­ning of DDT.) Despite often pow­er­ful oppo­si­tion to these authors and the move­ments they helped ignite, these books trans­formed Amer­i­can pol­i­tics and the every­day lives of mil­lions. And it is these social changes in par­tic­u­lar – envi­ron­men­tal pro­tec­tion, lift­ing peo­ple out of pover­ty, gen­der equi­ty – that the Bush admin­is­tra­tion has assid­u­ous­ly worked to reverse.
It will take an effort of massive, bottom-up consciousness-raising to force our culture's vengeful, militaristic mindset into remission.
But the Bush administration's worst addi­tion to Amer­i­can life has been exploit­ing 9⁄11 to nor­mal­ize the con­cept of nev­er-end­ing war. In response, a minor pub­lish­ing indus­try has emerged to pro­duce anti-Bush and Iraq exposé books.
It is safe to assume that these books–The Assassin's Gate by George Pack­er, Cobra II by Michael Gor­don and Bernard Train­or, plus the ear­li­er ones by Richard Clarke, Joseph Wil­son and oth­ers – helped erode sup­port for the war and Bush's poli­cies. But will they push more Amer­i­cans to the next, broad­er lev­el, as Silent Spring or The Oth­er Amer­i­ca did? To make his­to­ry, they would need to expand the exist­ing anti­war move­ment into a wider cam­paign for the de-mil­i­ta­riza­tion of Amer­i­can pol­i­tics and the economy.
Two new books, Stephen Kinzer's Over­throw: America's Cen­tu­ry of Régime Change from Hawaii to Iraq and James Carroll's House of War: The Pen­ta­gon and the Dis­as­trous Rise of Amer­i­can Pow­er make the more sweep­ing case that the mil­i­ta­riza­tion of the Unit­ed States has cor­rupt­ed our moral stature and our abil­i­ty to con­duct for­eign pol­i­cy in our own and oth­er nations' inter­est. Lau­ra Wash­ing­ton writes in more detail about the Kinz­er book, and she right­ly empha­sizes one of the cru­cial con­tri­bu­tions of Over­throw: its empha­sis on the 110-year con­tin­u­um of ​"régime change," and the ways in which the news media's episod­ic cov­er­age of for­eign pol­i­cy cul­ti­vates amne­sia about this long pat­tern of U.S. intervention.
Kinz­er is also quite clear about the role of cor­po­ra­tions in régime change: Pro­tect­ing the eco­nom­ic inter­ests of Amer­i­can com­pa­nies abroad has often dri­ven inva­sions. Such cor­po­ra­tions moved ​"a step beyond influ­enc­ing pol­i­cy mak­ers," he writes, ​"they became pol­i­cy mak­ers." One way this hap­pened was through the revolv­ing door between key cor­po­ra­tions and gov­ern­ment posi­tions. The exem­plar is John Fos­ter Dulles, lawyer to multi­na­tion­al cor­po­ra­tions sub­se­quent­ly ele­vat­ed to Sec­re­tary of State, and archi­tect of the ​'50s coups in Iran and Guatemala that pre­served, respec­tive­ly, U.S. oil inter­ests and the inter­ests of Unit­ed Fruit.
Kinzer's most impor­tant point is that régime change, in almost every case, under­mines U.S. inter­ests and influ­ence. While moral qualms mat­ter, what mat­ters in the long run is that régime change doesn't work. James Car­roll makes a relat­ed argu­ment, in his mag­is­te­r­i­al House of War, a book that is part his­to­ry and part mem­oir (his father worked in the Pen­ta­gon). As an insti­tu­tion, he writes, the Pen­ta­gon has had a huge and dele­te­ri­ous influ­ence on Amer­i­can life and pol­i­tics. He chron­i­cles how the increas­ing­ly rogue mil­i­tary estab­lish­ment has made us arti­fi­cial­ly para­noid, fright­ened and venge­ful, and ensured that the Unit­ed States is, pri­mar­i­ly, a mil­i­ta­rized coun­try. And the nuclear arms race, which Car­roll doc­u­ments from its incep­tion, has, he argues, made our nation less, not more, secure.
With these two books, we have a broad­er cri­tique of what Sey­mour Mel­man in Coun­ter­Punch and oth­ers have referred to as a ​"per­ma­nent war econ­o­my." They take on Amer­i­can mil­i­tarism as a prac­tice but also, just as impor­tant­ly, as a mind­set. And aban­don­ing this mind­set is no small chal­lenge. Many Amer­i­cans believe that mil­i­tarism is nec­es­sary, even desir­able. That venge­ful strain in our cul­ture has been pow­er­ful­ly rein­forced by the mil­i­tary-indus­tri­al com­plex and many politi­cians. It will take the kind of mas­sive, bot­tom-up con­scious­ness-rais­ing that Car­son, Har­ring­ton and Frei­dan inspired to force it into remission.
Repub­li­cans have been mas­ters of rhetor­i­cal inver­sion, label­ing calls for high­er tax­a­tion of the rich ​"class war­fare," and the like. Kinz­er and Car­roll remind us that the biggest rhetor­i­cal dis­tor­tion has been the asser­tion that mil­i­tarism makes us secure. Democ­rats who still fear being called ​"girly men" when it comes to for­eign pol­i­cy should espe­cial­ly read these books. Kinz­er and Car­roll doc­u­ment, repeat­ed­ly, that U.S. inter­ven­tions abroad have, as Kinz­er notes, ​"actu­al­ly weak­ened Amer­i­can secu­ri­ty." If books can still make his­to­ry, then these might start a move­ment for anti-mil­i­tarism being the Amer­i­can realpoli­tik of the 21st century.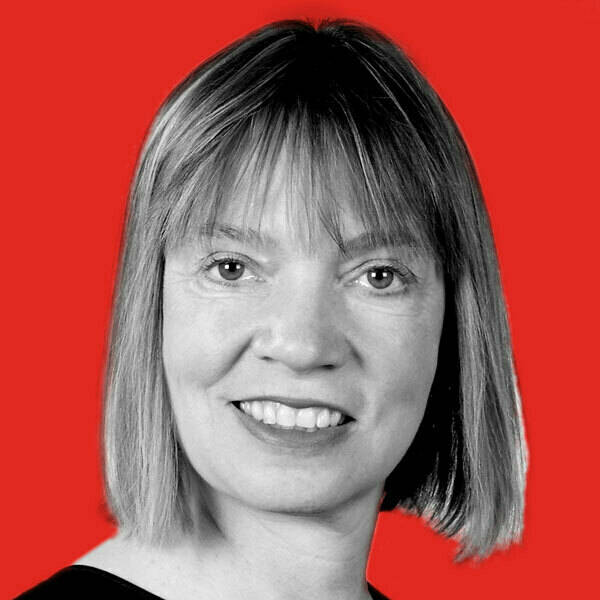 Susan J. Dou­glas
is a pro­fes­sor of com­mu­ni­ca­tions at the Uni­ver­si­ty of Michi­gan and a senior edi­tor at
In These Times
. Her forth­com­ing book is
In Our Prime: How Old­er Women Are Rein­vent­ing the Road Ahead.
.