This Could Be Reparations' Best Chance Since 1865
Black activist groups across the political spectrum are uniting behind reparations.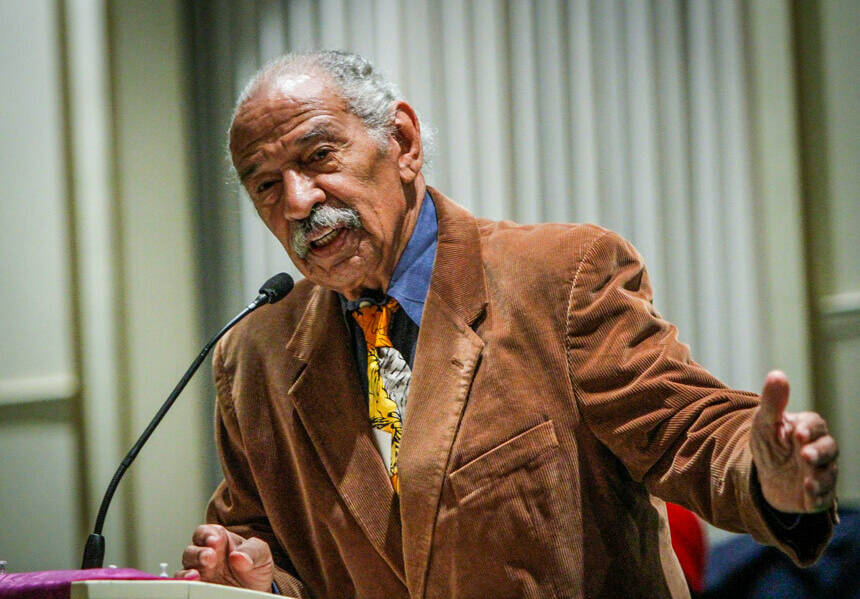 Repa­ra­tions for African-Amer­i­cans were once a bou­tique demand from fringe groups of black nation­al­ists. Not that the con­cept lacks pedi­gree: In 1865, Union Gen. William Sher­man set aside thou­sands of acres for the new­ly freed by way of a spe­cial field order. But Pres­i­dent Andrew John­son soon returned the titles to the orig­i­nal white own­ers, and repa­ra­tions gained lit­tle trac­tion for a cen­tu­ry and a half. A band­wag­on began rolling in the 1990s (spurred by an elite group of black attor­neys, includ­ing Harvard's Charles Ogle­tree and the law firm of the late John­nie Cochran), but was knocked off track by the ter­ror­ist attacks of 9⁄11 and the shift to the right in pub­lic discourse.

The idea has now emerged as the uni­fy­ing strat­e­gy for black activist groups all along the polit­i­cal spec­trum, and it has even attract­ed some sup­port from unusu­al sus­pects like the South­ern Chris­t­ian Lead­er­ship Con­fer­ence, the Green Par­ty and new­ly mint­ed Sen. Chris Van Hollen (D‑Md.), the first U.S. sen­a­tor to sup­port a study of the concept.

The notion has gained such pub­lic appeal that there is a new well­spring of sup­port for the weath­ered H.R. 40, a bill intro­duced annu­al­ly for the past 28 years by Michi­gan Rep. John Cony­ers. The orig­i­nal bill, The Com­mis­sion to Study Repa­ra­tion Pro­pos­als for African Amer­i­cans Act, was designed to exam­ine the neg­a­tive effects of slav­ery and rec­om­mend appro­pri­ate reme­dies. Cony­ers, now 87, intro­duced an updat­ed bill in Feb­ru­ary that reflects a schol­ar­ly con­sen­sus about the ongo­ing lega­cy of the transat­lantic slave trade.

​"Present-day injury has already been proven," says Kamm Howard, the leg­isla­tive com­mis­sion chair for the Nation­al Coali­tion of Blacks for Repa­ra­tions in Amer­i­ca (N'COBRA), found­ed in 1987. ​"The new bill starts from that point, and we talk about repair and remedies."

A wealth of stud­ies reveals how the plun­der of slav­ery both nour­ished the roots of Amer­i­can pros­per­i­ty and led to con­tem­po­rary dys­func­tions in Black Amer­i­ca. Such links con­tin­ue to emerge as insti­tu­tions such as George­town, Rut­gers, Har­vard, New York Life, AET­NA and JP Mor­gan dis­close the slave-trad­ing skele­tons in their clos­ets. Addi­tion­al stud­ies show the racial­ly dis­parate effects of New Deal poli­cies and mid-20th-cen­tu­ry hous­ing dis­crim­i­na­tion. Ta-Nehisi Coates com­piled much of that schol­ar­ship in his influ­en­tial essay in the June 2014 issue of The Atlantic, ​"The Case for Repa­ra­tions," which trig­gered a series of forums fur­ther pub­li­ciz­ing the issue.

The domes­tic inter­est in repa­ra­tions reflects a glob­al trend. In March 2014, the 15-mem­ber Caribbean Com­mu­ni­ty unan­i­mous­ly approved a 10-point plan to demand ​"repara­to­ry jus­tice for the … vic­tims of Crimes against Human­i­ty in the forms of geno­cide, slav­ery, slave trad­ing and racial apartheid." Last year, a Unit­ed Nations work­ing group issued a strong­ly word­ed report urg­ing U.S. law­mak­ers to imple­ment repa­ra­tions, cit­ing a ​"lega­cy of colo­nial his­to­ry, enslave­ment, racial sub­or­di­na­tion and seg­re­ga­tion, racial ter­ror­ism and racial inequality."

Now, orga­ni­za­tions rang­ing from main­stream stand­bys like the NAACP and the Urban League to the left-lean­ing BYP100 and Move­ment for Black Lives have come togeth­er in con­cert over the con­cept. This assent is rare. Long­time activist Ron Daniels has formed an umbrel­la group, the Nation­al African Amer­i­can Repa­ra­tions Com­mis­sion, to lever­age this height­ened inter­est while it lasts.

Accord­ing to an exclu­sive poll released last month in con­junc­tion with a new PBS series, Point Tak­en, 40 per­cent of mil­len­ni­als think there should be repa­ra­tions for African-Amer­i­can descen­dants of enslaved peo­ple. This is a sig­nif­i­cant­ly high­er num­ber than in pre­vi­ous polls."We see the repa­ra­tions strug­gle as one with four legs," says N'COBRA's Howard. ​"Lit­i­ga­tion, leg­is­la­tion, pub­lic mobi­liza­tion and inter­na­tion­al­iza­tion. We're still not up to speed, but we're on track."

Some repa­ra­tions advo­cates sense an oppor­tu­ni­ty in Trump's dis­rup­tion of busi­ness as usu­al, includ­ing the incre­men­tal ​"civ­il rights approach" to racial dis­par­i­ty. But most inter­pret the ascent of rightwing pop­ulism as an obsta­cle on the road to repa­ra­tions. Mean­while, Cony­ers' recon­di­tioned H.R. 40 has been referred to the House Judi­cia­ry. Where, so far, it languishes.
Some reparations advocates sense an opportunity in Trump's disruption of business as usual, including the incremental "civil rights approach" to racial disparity.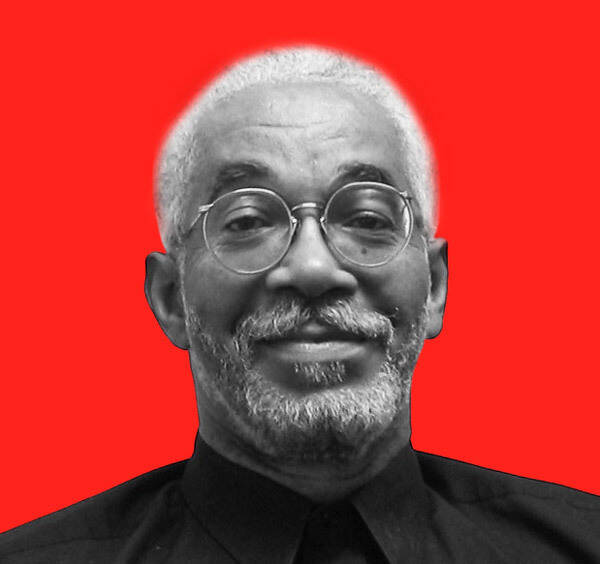 Sal­im Muwakkil
is a senior edi­tor of
In These Times
, where he has worked since
1983
. He is the host of The
Sal­im Muwakkil
show on WVON, Chicago's his­toric black radio sta­tion, and he wrote the text for the book
HAROLD: Pho­tographs from the Harold Wash­ing­ton Years
.