Ta-Nehisi Coates Made the Case for Reparations—Here's Who Is Making the Plan
Black scholars and organizers are thinking beyond just a check.
rep • a • ra • tions
noun
1. The act of mak­ing amends
2. A pol­i­cy to com­pen­sate an oppressed peo­ple for his­toric wrongs
"For two cen­turies the Negro was enslaved, and robbed of any wages — poten­tial accrued wealth which would have been the lega­cy of his descen­dants." —Mar­tin Luther King Jr., in a 1965 Play­boy inter­view with Alex Haley
Who are repa­ra­tions for?
Many U.S. acts of vio­lence have spurred calls for repa­ra­tions, from the col­o­niza­tion of the Amer­i­c­as to the inva­sion of Iraq. In 1988, the U.S. gov­ern­ment gave Japan­ese-Amer­i­can sur­vivors of World War II intern­ment camps a check for $20,000 each. But here we'll focus on Black Amer­i­cans, for whom repa­ra­tions are most often dis­cussed, for cen­turies of enslave­ment, Jim Crow, seg­re­ga­tion, redlin­ing and mass incar­cer­a­tion, among oth­er wrongs.
So would all Black Amer­i­cans just get a check?
Maybe. But many lead­ing repa­ra­tions schol­ars think the process should be more com­plex. Duke pro­fes­sor William A. Dar­i­ty Jr., for instance, points out that, giv­en most busi­ness­es are white-owned, the checks may just fur­ther increase wealth dis­par­i­ties. He thinks repa­ra­tions mon­ey could instead fund insti­tu­tion build­ing that sup­ports ​"eco­nom­ic improve­ment with­in the black com­mu­ni­ty." The South­ern Repa­ra­tions Loan Fund (SRLF) puts that the­o­ry into prac­tice by invest­ing in coop­er­a­tive busi­ness­es owned by Black and oth­er mar­gin­al­ized groups.
The Move­ment for Black Lives (M4BL) plat­form has a broad­er vision: free col­lege for all, a guar­an­teed min­i­mum income for Black peo­ple, com­pre­hen­sive Black his­to­ry in school cur­ric­u­la and more. Black Lives Mat­ter co-founder Patrisse Khan-Cul­lors is fond of say­ing any repa­ra­tions pack­age should also include a therapist.
But, c'mon, Amer­i­ca's way too racist for this, right?
Well, yes, there's been some foot-drag­ging. For­mer U.S. Rep. John Cony­ers Jr. intro­duced a bill each year for almost 30 years sim­ply call­ing for a com­mis­sion to look into the idea. It's nev­er reached a vote. In the mean­time, SRLF and oth­er groups are mov­ing for­ward on a small­er scale. Many of M4BL's pro­pos­als require only local or state action.
On the Left, some repa­ra­tions skep­tics believe a race-blind eco­nom­ic plat­form can best boost the poor of all races. Many repa­ra­tions advo­cates sup­port a sim­i­lar plan, and some of their demands (e.g., free col­lege) would help every­one. But many also believe the play­ing field can­not be lev­eled — and the past can­not be rec­on­ciled— with­out address­ing the spe­cif­ic harms to Black com­mu­ni­ties. ​"What I'm talk­ing about is more than rec­om­pense," wrote Ta-Nehisi Coates in his block­buster 2014 Atlantic piece on repa­ra­tions. ​"What is need­ed is a heal­ing of the Amer­i­can psyche."
This is part of ​"The Big Idea," a month­ly series offer­ing brief intro­duc­tions to pro­gres­sive the­o­ries, poli­cies, tools and strate­gies that can help us envi­sion a world beyond cap­i­tal­ism. For recent In These Times cov­er­age of repa­ra­tions, see, ​"This Could Be Repa­ra­tions' Best Chance Since 1865," ​"In No Uncer­tain Terms, U.N. Calls Out U.S. for Lack of Repa­ra­tions to African Amer­i­cans" and ​"How Activists Won Repa­ra­tions for the Sur­vivors of Chica­go Police Depart­ment Tor­ture."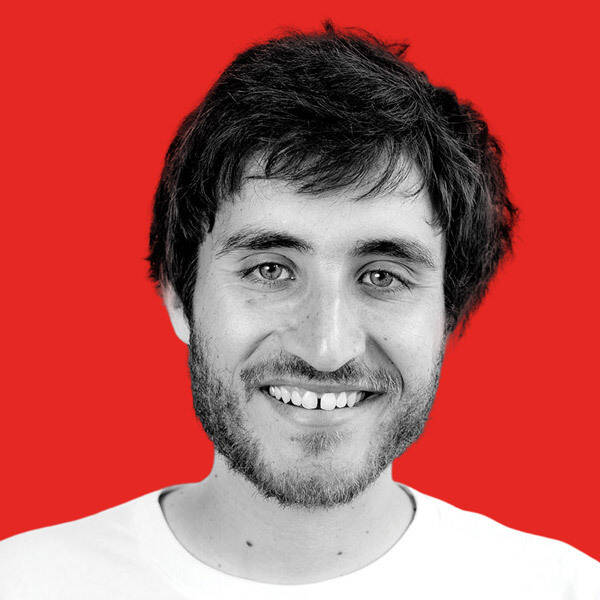 Day­ton Mar­tin­dale is a free­lance writer and for­mer asso­ciate edi­tor at In These Times. His work has also appeared in Boston Review, Earth Island Jour­nal, Har­bin­ger and The Next Sys­tem Project. Fol­low him on Twit­ter: @DaytonRMartind.