Sexual Violence Is a Workplace Crisis. The Solution Is Organizing.
Revolution doesn't sound like a whisper campaign.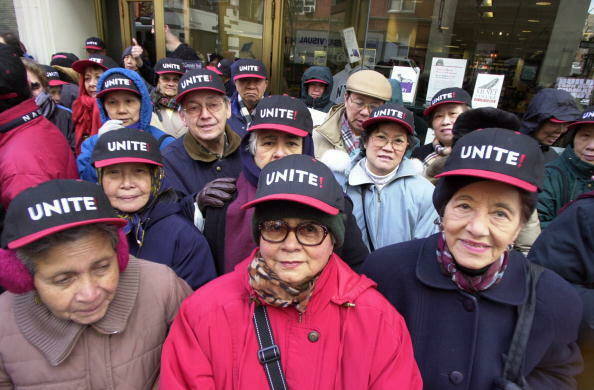 The lessons of the Wein­stein affair are both trag­i­cal­ly obvi­ous and dis­turbing­ly reveal­ing. What had been swept under the red car­pet for decades — not just Weinstein's tox­ic behav­ior, but a cul­ture of nor­mal­iza­tion — is now out in the spot­light. Hol­ly­wood pun­ish­es demands for account­abil­i­ty but rewards con­for­mi­ty with rais­es, access to pow­er, maybe even an Oscar.
Keeping these stories to a whisper reinforces a climate of shame and fear, and puts the onus on the worker to avoid harassers.
Weinstein's abus­es may seem larg­er than life, but sex­u­al vio­lence haunts the shop floor and the cubi­cle as well as the sil­ver screen. Accu­rate sta­tis­tics are hard to come by, because peo­ple tend not to file for­mal claims and some­times don't rec­og­nize their expe­ri­ences as ​"sex­u­al harass­ment." But the Equal Employ­ment Oppor­tu­ni­ty Com­mis­sion esti­mates that ​"any­where from 25 per­cent to 85 per­cent of women report hav­ing expe­ri­enced sex­u­al harass­ment in the work­place." In the restau­rant indus­try, some two-thirds of women and a major­i­ty of men report­ed fac­ing sex­u­al harass­ment by man­agers, accord­ing to a 2014 Restau­rant Oppor­tu­ni­ties Cen­ter Unit­ed sur­vey. In a 2016 union-led sur­vey of Chica­go hos­pi­tal­i­ty employ­ees, near­ly 60 per­cent of hotel work­ers and 80 per­cent of casi­no work­ers report­ed sex­u­al harass­ment, pri­mar­i­ly by male guests, includ­ing get­ting flashed and unwant­ed sex­u­al advances.
Much has been said about the pow­er of a ​"whis­per net­work" to warn women of preda­tors. The grapevine among co-work­ers can indeed pro­vide a safe space to dis­close the unspeak­able. But while whis­per­ing about the bad co-work­er or man­ag­er can be tem­porar­i­ly empow­er­ing, it doesn't solve the under­ly­ing prob­lem: the over­ar­ch­ing fear that blocks women from assert­ing their rights at work. You can't con­fi­dent­ly lean in to nego­ti­ate a raise when the boss who gropes you is eval­u­at­ing your port­fo­lio. Keep­ing these sto­ries to a whis­per rein­forces a cli­mate of shame and fear, and puts the onus on the work­er to avoid harassers.
For­tu­nate­ly, there's a way to counter silence through a more equi­table social con­tract: It's called a labor agree­ment, and it's nego­ti­at­ed not in the hush-hush of an HR cubi­cle, but through col­lec­tive bar­gain­ing. Union agree­ments pro­tect equal­i­ty at work, pro­vide every­day orga­ni­za­tion­al sup­port for work­ers, and pro­mote pub­lic account­abil­i­ty by estab­lish­ing legal­ly bind­ing con­di­tions of employ­ment. This can be a coun­ter­weight to pri­vate­ly nego­ti­at­ed forced arbi­tra­tion pro­ceed­ings or ​"nondis­clo­sure agree­ments" that dri­ve indi­vid­ual work­ers to waive their rights to sue or pub­li­cize vio­la­tions, effec­tive­ly shield­ing boss­es from lia­bil­i­ty. Con­tracts can and should con­tain strong pro­tec­tions for employ­ees against retal­i­a­tion for report­ing abuse, and legal avenues for seek­ing dam­ages, through a for­mal adju­di­ca­tion process when­ev­er possible.
Union shop stew­ards also play an impor­tant role as inde­pen­dent advo­cates. They can estab­lish rules on work­place con­duct, pro­vide train­ing resources and ensure mean­ing­ful enforce­ment of reg­u­la­tions and labor stan­dards. By cod­i­fy­ing the employer's respon­si­bil­i­ty to ensure a fair, safe work­place for all, unions can ampli­fy a lone whis­per of grievance.
But because less than 7 per­cent of pri­vate-sec­tor work­ers are union mem­bers, con­tracts alone won't solve the prob­lem any­time soon. Beyond nego­ti­at­ing terms of account­abil­i­ty for an indi­vid­ual work­place, unions can advo­cate for mea­sures like city­wide ordi­nances pro­tect­ing work­ers from sex­u­al harass­ment. In Chica­go, the hotel work­ers union UNITE HERE pushed through land­mark leg­is­la­tion to give legal­ly enforce­able pro­tec­tions against sex­u­al harass­ment on the job, man­dat­ing that all work­ers be equipped with a ​"pan­ic but­ton" so house­keep­ers can imme­di­ate­ly report a preda­tor in the hall­way. Beyond the whis­pered warn­ing, the but­ton estab­lish­es real-time account­abil­i­ty for assaults, even when they hap­pen in the hushed cor­ri­dors of an exec­u­tive suite or behind the kitchen door. And on a cul­tur­al lev­el, the law helps cre­ate a social con­sen­sus that sex­u­al vio­lence of any sort is a crime, that women work­ers are enti­tled to respect on the job, and that the bur­den of con­stant fear of assault in the work­place is an issue of gen­dered eco­nom­ic injustice.
Anonymi­ty can help break the silence, but ulti­mate­ly, women can't chal­lenge oppres­sion by being forced to act as our own col­lec­tive shock absorbers. There's a rea­son why you have to work to keep your voice down; whis­per­ing does the work of breed­ing col­lec­tive shame.
Fem­i­nism should not work in the qui­et ser­vice of cap­i­tal­ism. It must be the rab­ble that breaks the deaf­en­ing silence. The #MeToo out­pour­ing bridges the gap between such ​"safe" under­ground affir­ma­tion and the force of col­lec­tive protest. And only through strength in num­bers can a whis­per accu­mu­late into the loud­est voice of all.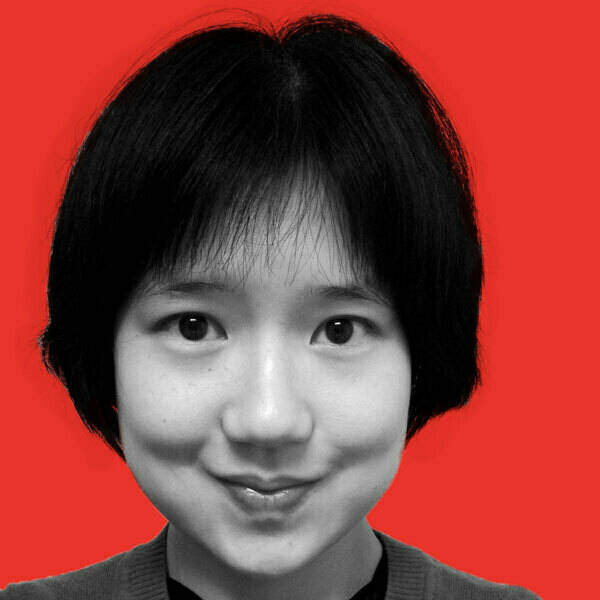 Michelle Chen is a con­tribut­ing writer at In These Times and The Nation, a con­tribut­ing edi­tor at Dis­sent and a co-pro­duc­er of the ​"Bela­bored" pod­cast. She stud­ies his­to­ry at the CUNY Grad­u­ate Cen­ter. She tweets at @meeshellchen.