Robbing Peter to Pay DePaul
As Rahm Emanuel decimates public schools, he's gifting a private college $55 million in public funds.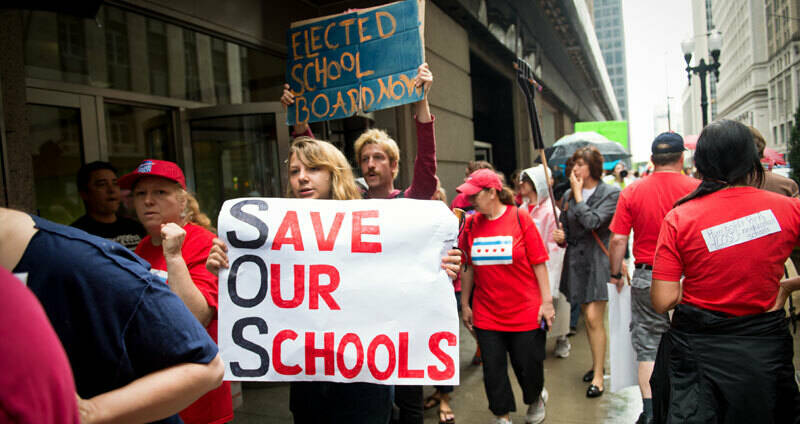 Chicago Mayor Rahm Emanuel made national news recently by closing 50 public schools in one fell swoop. What didn't get as much national attention was the pivot: Days before the actual school closure vote, Emanuel announced plans to build a 10,000−12,000 seat stadium for DePaul University's Blue Demons on the lakefront, with about $55 million in tax-increment financing (TIF) funds — in other words, taxpayer money.
The Democrat-controlled Illinois state legislature, which couldn't come up with pension reform or legalize same-sex marriage, approved the DePaul giveaway in one session.
The closure of these schools is the tip of the iceberg. In the surviving schools, language, art, gym and science classes are being slashed, curriculums are being truncated, entire class periods are disappearing — and the accompanying teachers and staff are being laid off.
This, says Emanuel, is all necessary to do two things: better utilize resources to give Chicago kids the best education e-vah, and to deal with the ever expanding deficit at the Chicago Public Schools, now projected to hit $1 billion in 2014.
But what does this have to do with DePaul, a private Catholic university, which has been experiencing unprecedented growth? A school which has added a new library, a new athletic center, a new liberal arts building, a new student center, a new art museum, a new theater center and countless other structures thanks to its fundraising prowess, while expanding its student body from less than 17,000 to 24,666 over the last two decades?
Well, a good chunk of money being promised to build the new DePaul Stadium at McCormick Place, the city's biggest convention center, is coming out of taxpayer funds intended to support the beleaguered Chicago Public Schools. The tax funds, known as TIFs, are derived from specific districts; the idea is to help ​"blighted" communities create new development, grow the tax base and finance schools.
Chicago has 165 of these tax-fund zones. Revenues from Chicago TIFs reached $454 million in 2012, a drop from prior years, but, still, that's just one year's take for a slush fund that the mayor can do with as he pleases. Both Emanuel and his predecessor, Richard M. Daley, have shown a propensity for using TIF funds to help developers, rather than schools, get projects off the ground in neighborhoods that are already on their way to economic turnaround, or which didn't need one at all.
Ben Joravsky of the alt-weekly Chicago Reader—just about the only journalist in town writing about TIFs regularly—explains the DePaul situation this way: ​"Mayor Emanuel has decided to take the $55 million [in TIF monies] and buy some property on which he'll build the [DePaul stadium]. But once the city owns it, this land will move off the property tax rolls because publicly held property is exempt. So instead of investing your property tax dollars in developments that create more property tax dollars, Mayor Emanuel has decided to invest them in a scheme that will yield no property tax dollars whatsoever. Think of it as spending $55 million to lose money."
Emanuel says the project will help develop the neighborhood around McCormick Place, where the stadium is to be built. But that area — just east of prosperous Chinatown, on the southernmost edge of the shiny new South Loop and on the northern border of Bronzeville (one of Emanuel's designated ​"opportunity areas") — is already experiencing tremendous growth and development.
Emanuel's project will add the stadium, a hotel and various other amenities geared toward tourists. About the only thing that locals are likely to use is a proposed new train stop. There have been protests about the school closings and even a handful about the new stadium's public financing. But the latter issue — so symbolic of the school financing problems and of the priorities of Chicago's powers-that-be — has drawn much less outcry.
Sure, the whole TIF mess requires some serious study to be understood, and a certain amount of determination. The city's website on the program, as Joravsky has pointed out, is fairly misleading. But perhaps the real problem is the citizenry's sense of impotence: The Democrat-controlled Illinois state legislature, which couldn't come up with pension reform or legalize same-sex marriage, approved the DePaul giveaway in one session, less than a month after Emanuel's announcement.
That's what's called a done deal.
The Rise of a New Left
"An engrossing, behind-the-scenes account of our decade's breakout political movement." –Atossa Araxia Abrahamian
For a limited time, when you donate $30 or more to support In These Times, we'll send you a copy of the new book, The Rise of a New Left: How Young Radicals Are Shaping the Future of American Politics, by Raina Lipsitz.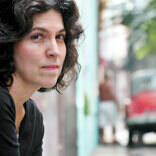 Achy Obejas

, a Havana-born member of the

In These Times

Board of Editors, is the author of

Ruins

(Akashic

2009

,

akashic​books​.com

) and

Aguas

&

Otros Cuentos

(Editorial Letras Cubanas,

2009

). A former staff writer for the

Chicago Tribune

, she is also the translator, into Spanish, of Junot Diaz's Pulitzer Prize-winning

The Brief Wondrous Life of Oscar Wao

(Riverhead

2008

). She is currently the Distinguished Visiting Writer at Mills College, Oakland, Calif.