Take a moment to savor the con­vic­tions of top Enron exec­u­tives Ken Lay and Jef­frey Skilling. Any­thing short of those ver­dicts would have been out­ra­geous. That's espe­cial­ly true after a defense – ​"we did noth­ing wrong and didn't know what was hap­pen­ing any­way" – that was more of the fraud that pumped Enron up, then brought it crash­ing down.
Keep in mind that Lay and Skilling aren't anom­alies in the cor­po­rate world. Besides the rogue's gallery of CEOs already con­vict­ed or await­ing tri­al, new sto­ries are break­ing about self-enrich­ment and cov­er-ups in the cor­po­rate ranks.
A fed­er­al over­sight agency reports more than a dozen exec­u­tives and the board of Fan­nie Mae, the mort­gage finance enter­prise, were involved in mis­lead­ing account­ing tricks that gen­er­at­ed more than half of the $90 mil­lion its CEO col­lect­ed from 1998 to 2003. Mean­while, fed­er­al reg­u­la­tors and pros­e­cu­tors are inves­ti­gat­ing some 20 com­pa­nies for back­dat­ing stock options for exec­u­tives to their low­est point in the mar­ket, so they would be worth more when cashed in.
The prob­lem, how­ev­er, isn't just these bad apples. It's the bar­rel they're in. No effec­tive sys­tem exists to hold cor­po­ra­tions account­able to the pub­lic, their work­ers or even their own­ers. This is part­ly the fruit of decades of gov­ern­men­tal dereg­u­la­tion that entrenched a cul­ture of unac­count­abil­i­ty. Enron was a prime case, prof­it­ing not only from dereg­u­la­tion of ener­gy mar­kets but also dereg­u­la­tion by the Com­mod­i­ty Futures Trad­ing Com­mis­sion, just before its chair­woman Wendy Gramm – the wife of for­mer Texas Repub­li­can Sen. Phil Gramm – joined Enron's board.
But the rise in cor­po­rate crime also reflects the shift in Amer­i­can cap­i­tal­ism toward a short-term per­spec­tive of meet­ing quar­ter­ly tar­gets. This shift stems from a finan­cial men­tal­i­ty that rewards mak­ing prof­its by cook­ing books, exploit­ing tax loop­holes, loot­ing work­er pen­sion funds, pur­su­ing strate­gi­cal­ly point­less merg­ers, spec­u­lat­ing in com­plex finan­cial deriv­a­tives and much more. Shady account­ing to unjust­ly reward exec­u­tives is just an exten­sion of the finan­cial shenani­gans that account­ing firms, lawyers and advi­sors devise as build­ing blocks of today's cor­po­rate strategy.
Exor­bi­tant exec­u­tive salaries are inte­gral to this whole­sale cor­rup­tion. Investors in Home Depot have been out­raged that CEO Robert Nardel­li has pock­et­ed $245 mil­lion over the past five years while its stock has declined and the val­ue of its main com­peti­tor soared. Even worse, Nardel­li ran roughshod over investors at the annu­al meet­ing recent­ly, refus­ing to answer ques­tions or even release share­hold­er vote details.
Many investors want to require that direc­tors be elect­ed by major­i­ty vote, that share­hold­ers approve CEO pay pack­ages and that exec­u­tives give up pay and bonus­es if received on the basis of inac­cu­rate earn­ings state­ments. The Secu­ri­ties and Exchange Com­mis­sion is con­sid­er­ing some mod­est changes, and Rep. Bar­ney Frank (D‑Mass.) is pro­mot­ing broad­er leg­is­la­tion, The Pro­tec­tion Against Exec­u­tive Com­pen­sa­tion Abuse Act.
More open­ness and account­abil­i­ty to share­hold­ers is a start. But it's not just share­hold­ers, includ­ing work­ers with pen­sion funds, who lose from exec­u­tive fraud. The direc­tion of cor­po­ra­tions becomes skewed, endan­ger­ing their long-term via­bil­i­ty and their con­tri­bu­tions to the nation's eco­nom­ic well-being. When com­pa­nies like Enron set a stan­dard for fraud, they hurt any com­pa­ny that is try­ing to com­pete fair­ly, thus encour­ag­ing foul play through­out the sys­tem. Exec­u­tive over­pay­ment fuels the grow­ing inequal­i­ty that deprives the vast major­i­ty of their fair share of nation­al income.
Greater account­abil­i­ty to share­hold­ers just isn't enough. These pub­lic cor­po­ra­tions must also be made more account­able to the pub­lic and to their employ­ees. The rot is so per­va­sive that we need a new bar­rel as well as new apples.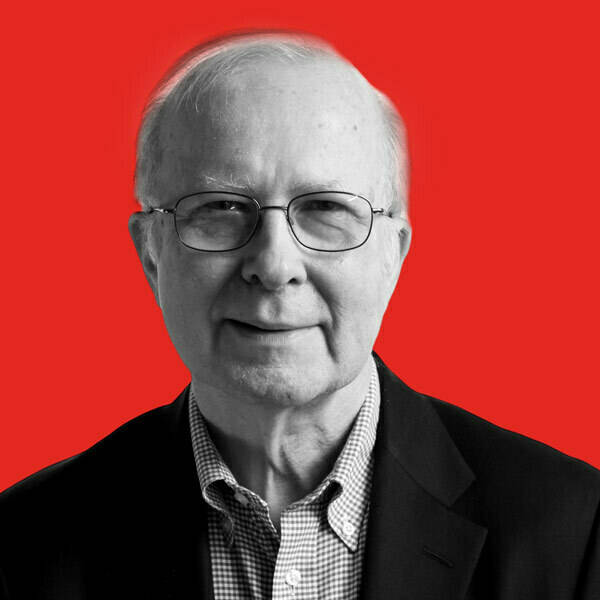 David Moberg, a senior edi­tor of In These Times, has been on the staff of the mag­a­zine since it began pub­lish­ing in 1976. Before join­ing In These Times, he com­plet­ed his work for a Ph.D. in anthro­pol­o­gy at the Uni­ver­si­ty of Chica­go and worked for Newsweek. He has received fel­low­ships from the John D. and Cather­ine T. MacArthur Foun­da­tion and the Nation Insti­tute for research on the new glob­al economy.