The 'Axis of Evil' Returns
The hypocritical U.S. policy towards Iran.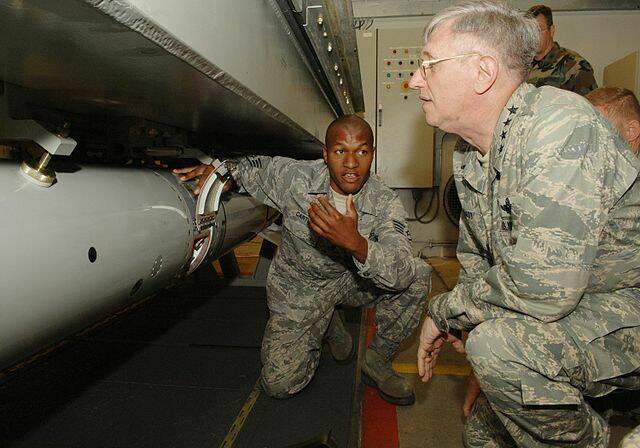 An inter­im agree­ment on Iran's nuclear poli­cies that will pro­vide a six-month peri­od for sub­stan­tive nego­ti­a­tions was announced on Novem­ber 24.
The United States can be held to lead the international community only if that community is defined as the U.S. and whoever happens to go along with it, often through intimidation, as is sometimes tacitly conceded.
Michael Gor­don, a reporter for the New York Times, wrote, ​"It was the first time in near­ly a decade, Amer­i­can offi­cials said, that an inter­na­tion­al agree­ment had been reached to halt much of Iran's nuclear pro­gram and roll some ele­ments of it back."
The Unit­ed States moved at once to impose severe penal­ties on a Swiss firm that had vio­lat­ed U.S.-imposed sanc­tions. ​"The tim­ing of the announce­ment seemed to be part­ly intend­ed to send a sig­nal that the Oba­ma admin­is­tra­tion still con­sid­ers Iran sub­ject to eco­nom­ic iso­la­tion," Rick Glad­stone explained in The Times.
The ​"land­mark accord" indeed includes sig­nif­i­cant Iran­ian con­ces­sions – though noth­ing com­pa­ra­ble from the Unit­ed States, which mere­ly agreed to tem­porar­i­ly lim­it its pun­ish­ment of Iran.
It's easy to imag­ine pos­si­ble U.S. con­ces­sions. To men­tion just one: The Unit­ed States is the only coun­try direct­ly vio­lat­ing the Nuclear Non-Pro­lif­er­a­tion Treaty (and more severe­ly, the Unit­ed Nations Char­ter) by main­tain­ing its threat of force against Iran. The Unit­ed States could also insist that its Israeli client refrain from this severe vio­la­tion of inter­na­tion­al law – which is just one of many.
In main­stream dis­course, it is con­sid­ered nat­ur­al that Iran alone should make con­ces­sions. After all, the Unit­ed States is the White Knight, lead­ing the inter­na­tion­al com­mu­ni­ty in its efforts to con­tain Iran – which is held to be the gravest threat to world peace – and to com­pel it to refrain from its aggres­sion, ter­ror and oth­er crimes.
There is a dif­fer­ent per­spec­tive, lit­tle heard, though it might be worth at least a men­tion. It begins by reject­ing the Amer­i­can asser­tion that the accord breaks 10 years of unwill­ing­ness on Iran's part to address this alleged nuclear threat.
Ten years ago Iran offered to resolve its dif­fer­ences with the Unit­ed States over nuclear pro­grams, along with all oth­er issues. The Bush admin­is­tra­tion reject­ed the offer angri­ly and rep­ri­mand­ed the Swiss diplo­mat who con­veyed it.
The Euro­pean Union and Iran then sought an arrange­ment under which Iran would sus­pend ura­ni­um enrich­ment while the EU would pro­vide assur­ances that the U.S. would not attack. As Selig Har­ri­son report­ed in the Finan­cial Times, ​"the EU, held back by the U.S. … refused to dis­cuss secu­ri­ty issues," and the effort died.
In 2010, Iran accept­ed a pro­pos­al by Turkey and Brazil to ship its enriched ura­ni­um to Turkey for stor­age. In return, the West would pro­vide iso­topes for Iran's med­ical research reac­tors. Pres­i­dent Oba­ma furi­ous­ly denounced Brazil and Turkey for break­ing ranks, and quick­ly imposed harsh­er sanc­tions. Irri­tat­ed, Brazil released a let­ter from Oba­ma in which he had pro­posed this arrange­ment, pre­sum­ably assum­ing that Iran would reject it. The inci­dent quick­ly dis­ap­peared from view.
Also in 2010, the NPT mem­bers called for an inter­na­tion­al con­fer­ence to car­ry for­ward a long-stand­ing Arab ini­tia­tive to estab­lish a zone free of weapons of mass destruc­tion in the region, to be held in Helsin­ki in Decem­ber 2012. Israel refused to attend. Iran agreed to do so, unconditionally.
The U.S. then announced that the con­fer­ence was can­celed, reit­er­at­ing Israel's objec­tions. The Arab states, the Euro­pean Par­lia­ment and Rus­sia called for a rapid recon­ven­ing of the con­fer­ence, while the U.N. Gen­er­al Assem­bly vot­ed 174 – 6 to call on Israel to join the NPT and open its facil­i­ties to inspec­tion. Vot­ing ​"no" were the Unit­ed States, Israel, Cana­da, Mar­shall Islands, Microne­sia and Palau — a result that sug­gests anoth­er pos­si­ble U.S. con­ces­sion today.
Such iso­la­tion of the Unit­ed States in the inter­na­tion­al are­na is quite nor­mal, on a wide range of issues.
In con­trast, the non-aligned move­ment (most of the world), at its meet­ing last year in Tehran, once again vig­or­ous­ly sup­port­ed Iran's right, as a sign­er of the NPT, to enrich ura­ni­um. The U.S. rejects that argu­ment, claim­ing that the right is con­di­tion­al on a clean bill of health from inspec­tors, but there is no such word­ing in the treaty.
A large major­i­ty of Arabs sup­port Iran's right to pur­sue its nuclear pro­gram. Arabs are hos­tile to Iran, but over­whelm­ing­ly regard the Unit­ed States and Israel as the pri­ma­ry threats they face, as Shi­b­ley Tel­ha­mi report­ed again in his recent com­pre­hen­sive review of Arab opinion.
​"West­ern offi­cials appear flum­moxed" by Iran's refusal to aban­don the right to enrich ura­ni­um, Frank Rose observes in the New York Times, offer­ing a psy­cho­log­i­cal expla­na­tion. Oth­ers come to mind if we step slight­ly out of the box.
The Unit­ed States can be held to lead the inter­na­tion­al com­mu­ni­ty only if that com­mu­ni­ty is defined as the U.S. and who­ev­er hap­pens to go along with it, often through intim­i­da­tion, as is some­times tac­it­ly conceded.
Crit­ics of the new accord, as David E. Sanger and Jodi Rudoren report in The New York Times, warn that ​"wily mid­dle­men, Chi­nese eager for ener­gy sources and Euro­peans look­ing for a way back to the old days, when Iran was a major source of trade, will see their chance to leap the bar­ri­ers." In short, they cur­rent­ly accept Amer­i­can orders only because of fear. And in fact Chi­na, India and many oth­ers have sought their own ways to evade U.S. sanc­tions on Iran.
The alter­na­tive per­spec­tive chal­lenges the rest of the stan­dard U.S. ver­sion. It does not over­look the fact that for 60 years, with­out a break, the Unit­ed States has been tor­tur­ing Ira­ni­ans. That pun­ish­ment began in 1953 with the CIA-run coup that over­threw Iran's par­lia­men­tary gov­ern­ment and installed the Shah, a tyrant who reg­u­lar­ly com­piled one of the worst human rights records in the world as an Amer­i­can ally.
When the Shah was him­self over­thrown in 1979, the U.S. turned at once to sup­port­ing Sad­dam Hus­sein's mur­der­ous inva­sion of Iran, final­ly join­ing direct­ly by reflag­ging Iraq ally Kuwait­'s ships so that they could break an Iran­ian block­ade. In 1988 a U.S. naval ves­sel also shot down an Iran­ian air­lin­er in com­mer­cial air­space, killing 290 peo­ple, then received pres­i­den­tial hon­ors upon return­ing home.
After Iran was forced to capit­u­late, the Unit­ed States renewed its sup­port for its friend Sad­dam, even invit­ing Iraqi nuclear engi­neers to the U.S. for advanced train­ing in weapons pro­duc­tion. The Clin­ton admin­is­tra­tion then imposed sanc­tions on Iran, which have become much harsh­er in recent years.
There are in fact two rogue states oper­at­ing in the region, resort­ing to aggres­sion and ter­ror and vio­lat­ing inter­na­tion­al law at will: the Unit­ed States and its Israeli client. Iran has indeed car­ried out an act of aggres­sion: con­quer­ing three Arab islands under the U.S.-backed Shah. But any ter­ror cred­i­bly attrib­uted to Iran pales in com­par­i­son with that of the rogue states.
It is under­stand­able that those rogue states should stren­u­ous­ly object to a deter­rent in the region, and should lead a cam­paign to free them­selves from any such constraints.
Just how far will the less­er rogue state go to elim­i­nate the feared deter­rent on the pre­text of an ​"exis­ten­tial threat"? Some fear that it will go very far. Mic­ah Zenko of the Coun­cil on For­eign Rela­tions warns in For­eign Pol­i­cy that Israel might resort to nuclear war. For­eign pol­i­cy ana­lyst Zbig­niew Brzezin­s­ki urges Wash­ing­ton to make it clear to Israel that the U.S. Air Force will stop them if they try to bomb.
Which of these con­flict­ing per­spec­tives is clos­er to real­i­ty? To answer the ques­tion is more than just a use­ful exer­cise. Sig­nif­i­cant glob­al con­se­quences turn on the answer.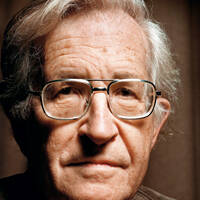 Noam Chom­sky
is Insti­tute Pro­fes­sor and Pro­fes­sor of Lin­guis­tics (Emer­i­tus) at the Mass­a­chu­setts Insti­tute of Tech­nol­o­gy, and the author of dozens of books on U.S. for­eign pol­i­cy. His most recent book is
Who Rules the World?
from Met­ro­pol­i­tan Books.