"Salting" Built the Labor Movement—It Can Help Rebuild It, Too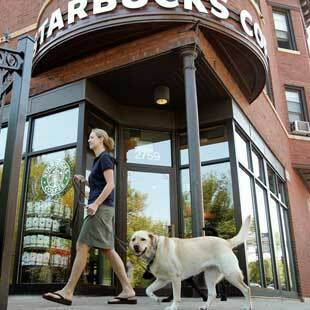 This arti­cle was first post­ed by Jacobin.
The Left has a long tra­di­tion of ask­ing our­selves, ​"What is to be done?" Ever since Lenin posed this rhetor­i­cal ques­tion, it has served as the hook for an ever-expand­ing genre of think pieces and calls to action on every imag­in­able social-move­ment dilemma.
"What is to be done?" bounces from move­ment to move­ment, cri­sis to cri­sis, and occa­sion­al­ly illu­mi­nates more foun­da­tion­al exis­ten­tial prob­lems of the Left. In that spir­it, Jacobin​'s recent ​"Rank and File" issue exam­ined one of our more urgent con­tem­po­rary ques­tions: what is to be done to revi­tal­ize the labor movement?
Con­trib­u­tors offered up numer­ous diag­noses and pre­scrip­tions. Char­lie Post point­ed out the cru­cial role the mil­i­tant minor­i­ty played in labor's twen­ti­eth-cen­tu­ry suc­cess­es; Jane McAlevey called for ​"whole work­er orga­niz­ing," Joe McCartin urged unions not to squan­der the brief win­dow between the Friedrichs deci­sion and the next attack on col­lec­tive bar­gain­ing rights; and Sam Gindin pro­posed the ​"class-based left" as an alter­na­tive to social move­ment unionism.
Since pub­li­ca­tion of these arti­cles, labor's cri­sis has deep­ened. The right wing now con­trols all three branch­es of the fed­er­al gov­ern­ment and the major­i­ty of states. The sequel to Friedrichs, Janus v. AFSCME, is head­ed for the Supreme Court, threat­en­ing to dec­i­mate pub­lic-sec­tor unions nation­wide. Talk of a nation­al right-to-work law is spreading.
Fig­ur­ing out ​"what is to be done" has only become more urgent. But there's a prob­lem with this ques­tion, evi­dent first at the lev­el of gram­mar. ​"What is to be done?" com­mits every writ­ing teacher's car­di­nal sin: the pas­sive voice. Who is the sub­ject here? Who is going to do what needs to be done?
The absence of an active sub­ject is more than a gram­mat­i­cal prob­lem — it rep­re­sents the prob­lem of the labor left. The mil­i­tant minor­i­ty is small to nonex­is­tent, and it's not even clear who is going to do the work to rebuild it. There is a large gap between the intel­lec­tu­al left and the work­ing class it discusses.
Work­ing-class voic­es are rare among the talk­ing heads who dom­i­nate left dis­course. Most the­o­rists on the Left write of labor from the per­spec­tive of intel­lec­tu­als who stand above the class strug­gle, rather than work­ers in the thick of it.
The deci­sion-mak­ers for labor are often lit­er­al miles away from their own rank and file. As a result, we more often talk about unions orga­niz­ing work­ers than work­ers orga­niz­ing unions. Work­ers are posi­tioned as the objects rather than the sub­jects of their own organizations.
This alien­ation man­i­fests in a vari­ety of ways: mem­bers don't par­tic­i­pate in meet­ings, are unready or unwill­ing to strike, accept con­ces­sion­ary bar­gain­ing, and as the recent elec­tion made clear, express alarm­ing lev­els of sup­port for right-wing candidates.
Labor lib­er­als believe these prob­lems can be cor­rect­ed with small-pic­ture fix­es: social media, paper coali­tions with com­mu­ni­ty groups, nar­row cam­paigns against this or that par­tic­u­lar right-wing leg­is­la­tion, and oth­er tac­ti­cal shifts that leave the struc­ture of the union unchanged. The present moment shows that this band-aid approach has failed to reverse labor's decline.
And even if they could, they would not go far enough. The labor left must seek not just to sal­vage labor's exist­ing insti­tu­tions but to trans­form them and build new ones. Our goal should be to make work­ers the sub­jects rather than the objects of their own orga­ni­za­tions — and of history.
Our pre­scrip­tion for the labor movement's renew­al needs a new gram­mar. Instead of ask­ing ​"What is to be done?", we could start with a dif­fer­ent ques­tion: ​"What should I do?"
As it turns out, the right-wing heck­lers we've all encoun­tered are half right: we should get jobs. And then we should do what we tell work­ers to do all the time: orga­nize our workplaces.
This tac­tic has a name and a his­to­ry. It's called ​"salt­ing," and it was foun­da­tion­al to the devel­op­ment of the Amer­i­can labor movement.
Salts of the Earth
Salt­ing has deep roots in the his­to­ry of the labor move­ment and the Left. It has gone by many dif­fer­ent names: indus­tri­al­iza­tion, indus­tri­al con­cen­tra­tion, ​"col­o­niza­tion" (a tone-deaf term used by the Com­mu­nist Par­ty in the 1930s), and ​"l'Établi" in French, which denotes estab­lish­ing your­self in a workplace.
Each term reflects a slight­ly dif­fer­ent appli­ca­tion of the same basic idea: get­ting a job with the express pur­pose of orga­niz­ing the workplace.
Salt­ing built and sus­tained all of the major labor upsurges in the twen­ti­eth cen­tu­ry. In fact, it was once so foun­da­tion­al to labor activism that it didn't even have a name — work­ers guid­ed by rad­i­cal ide­olo­gies sim­ply orga­nized where they were, build­ing the labor move­ment as they went.
Both the Knights of Labor and the Indus­tri­al Work­ers of the World (IWW) owed their suc­cess to attract­ing mem­bers among immi­grant and itin­er­ant mem­bers in rad­i­cal pol­i­tics, which they car­ried with them into fac­to­ries and sweat­shops. Every mem­ber was a salt, and every­one orga­nized — not just the professionals.
The IWW became a school for strug­gle for a gen­er­a­tion of orga­niz­ers, many of whom sub­se­quent­ly joined oth­er rad­i­cal groups and built the CIO. Weath­er­ing the dol­drums of the 1920s, these mil­i­tants kept the seeds of labor rad­i­cal­ism alive, ready to blos­som into mil­i­tan­cy when the polit­i­cal cli­mate changed.
All of the land­mark gen­er­al strikes of 1934 — the Min­neapo­lis Team­sters Strike, the San Fran­cis­co Water­front Strike, and the Tole­do Auto-Lite strike — came to fruition thanks to years of painstak­ing shop-floor orga­niz­ing by cells of rad­i­cal work­ers in var­i­ous social­ist organizations.
The mass strikes the mil­i­tant minor­i­ty cat­alyzed led to the labor movement's insti­tu­tion­al­iza­tion with the pas­sage of the Nation­al Labor Rela­tions Act in 1935. Iron­i­cal­ly, this insti­tu­tion­al­iza­tion cre­at­ed con­tra­dic­tions that would call forth a new wave of rank-and-file strug­gle sev­er­al decades later.
When the mil­i­tant minor­i­ty appeared again in the late 1960s and ear­ly 1970s, it had to face not just the employ­ers, but also unions that were more used to part­ner­ing with cor­po­ra­tions than fight­ing them.
Like the mass actions of the late nine­teenth and ear­ly twen­ti­eth cen­turies, the wild­cat strike wave of the 1960s and ​'70s — doc­u­ment­ed in the col­lec­tion Rebel Rank-and-File—start­ed with rad­i­cals bring­ing their pol­i­tics to work. This time, it wasn't social­ist and anar­chist immi­grants, but black pow­er activists, cam­pus rad­i­cals, and for­mer GIs, all fresh from the strug­gle in and against the Viet­nam War.
In Detroit espe­cial­ly, con­scious orga­niz­ing aid­ed spon­ta­neous mass rad­i­cal­iza­tion. Found­ed by stu­dent and work­er rad­i­cals with deep roots in the city's black work­ing class, the League of Rev­o­lu­tion­ary Black Work­ers (LRBW) orga­nized against the racist hier­ar­chy of Amer­i­can cap­i­tal­ism both on the job, in the UAW lead­er­ship, and in soci­ety more broadly.
As Detroit smol­dered from the Great Rebel­lion of 1967 — a work­ing-class upris­ing that took 17,000 sol­diers and 155,576 rounds of M1 ammu­ni­tion to quell — the LRBW adopt­ed a rev­o­lu­tion­ary strat­e­gy of acti­vat­ing the indus­tri­al pow­er of the black work­ing class in the beat­ing heart of Amer­i­can indus­tri­al cap­i­tal­ism. Salt­ing quick­ly became a key weapon in their arsenal.
Gen­er­al Bak­er, one of the organization's lead­ing mil­i­tants, got a job in the Dodge Main plant and began to orga­nize. On May 2, 1968, orga­niz­ing bore fruit: a wild­cat strike of four thou­sand work­ers shut down the plant in response to racist fir­ings. The com­pa­ny retal­i­at­ed with more racism: Bak­er and twelve oth­er work­ers lost their jobs for orga­niz­ing the strike.
The auto indus­try attempt­ed to black­list Bak­er, and the UAW refused to defend him or his cowork­ers. But, using a pseu­do­nym, he even­tu­al­ly got a job at the Ford Rouge plant (the largest fac­to­ry in the world at that time) and quick­ly became chair of the facility's UAW local.
The League went on to orga­nize work­ers in fac­to­ries, hos­pi­tals, a UPS dis­tri­b­u­tion cen­ter, the Detroit News, and all across the city. It planned wild­cat strikes, chal­lenged the UAW's unde­mo­c­ra­t­ic and racist prac­tices, protest­ed police bru­tal­i­ty, won exon­er­a­tion for a work­er who had mur­dered two fore­men, got the city to dis­man­tle a racist anti-gang police unit, built a bridge to mid­dle- and work­ing-class whites through a mas­sive­ly pop­u­lar book club, cre­at­ed a pub­lish­ing house, book­store, and press, and pro­duced a doc­u­men­tary about their work.
The League's suc­cess­es were pos­si­ble because of the com­ple­men­tary rela­tion­ship between rad­i­cals get­ting a job to orga­nize and work­ers orga­niz­ing on the job after they had been rad­i­cal­ized — either in the plants or on the streets. The achieve­ments of the LRBW, fol­lowed by a nation­wide wave of wild­cat strikes in the ear­ly 1970s and the per­cep­tion that six­ties social move­ments had reached their lim­its, inspired a gen­er­a­tion of rad­i­cals to turn to the work­ing class.
The turn to the work­ing class
Marx­ists dubbed Detroit the ​"Amer­i­can Pet­ro­grad." For­mer stu­dent activists began arriv­ing in the city in droves, tak­ing fac­to­ry jobs and hop­ing to help form a work­ing-class sub­ject that could fin­ish the rev­o­lu­tion the pre­vi­ous decade's social move­ments had started.
It was a glob­al phe­nom­e­non. In France, many rad­i­cals locat­ed the fail­ure of the 1968 gen­er­al strike in the weak con­nec­tions between work­ers and stu­dent rad­i­cals. Espous­ing the clas­sic Marx­ist view of the indus­tri­al pro­le­tari­at as the rev­o­lu­tion­ary sub­ject par excel­lence, a small num­ber of rad­i­cals entered fac­to­ries and worked to under­stand and over­come work­ers' lack of rev­o­lu­tion­ary impulse — a sto­ry told in Robert Linhart's grip­ping first-per­son nar­ra­tive The Assem­bly Line (apt­ly titled L'Établi in French).
In Italy, the ​'68 rebel­lion last­ed a full decade. Scores of inde­pen­dent work­er orga­ni­za­tions sprung up in fac­to­ries under the ban­ners of autono­mia, com­ing clos­er than any oth­er move­ment to cre­at­ing a last­ing orga­ni­za­tion through which the mil­i­tant minor­i­ty could influ­ence nation­al politics.
Max Elbaum tells the sto­ry of the Amer­i­can turn to the work­ing class. He notes that polls showed three mil­lion Amer­i­cans in favor of rev­o­lu­tion in 1971, at a time when the pop­u­la­tion of the Unit­ed States was a third small­er than today. Of these three mil­lion, a hard core of more than ten thou­sand formed the New Com­mu­nist Movement.
The shift­ing con­stel­la­tion of orga­ni­za­tions that made up this move­ment pri­mar­i­ly came from the most­ly white, ex-stu­dent milieu and nation­al lib­er­a­tion move­ments in com­mu­ni­ties of col­or. Inspired by Marx­ist-Lenin­ist thought, many groups sent mem­bers into heavy indus­try, with vary­ing approach­es to engag­ing their cowork­ers in ant­i­cap­i­tal­ist struggle.
Accord­ing to his­to­ri­an Kier­an Walsh Taylor's account, these rad­i­cals enjoyed some suc­cess, notably in sup­port­ing strikes and reform ini­tia­tives, under­min­ing white work­ing-class racism, and launch­ing fem­i­nist inter­ven­tions both at work and in the labor move­ment more broad­ly. But cum­ber­some polit­i­cal bag­gage under­mined their cadre's long-term effectiveness.
Tay­lor explains that Maoist trans­plants in mines, mills, and work­shops tried to incite their cowork­ers to poor­ly planned mil­i­tan­cy, or worse, spent their polit­i­cal cap­i­tal fight­ing oth­er polit­i­cal orga­ni­za­tions in the move­ment over accu­sa­tions of ​"revi­sion­ism."
Fur­ther, this move­ment too often under­stood ​"pro­le­tar­i­an­iza­tion" as the emu­la­tion of a car­i­ca­tured work­ing class, com­plete with patri­ar­chal gen­der roles and unex­am­ined homo­pho­bia. Male mem­bers were expect­ed to keep their hair short, avoid coun­ter­cul­tur­al expres­sions, and live what the par­ty con­sid­ered a nor­mal work­ing-class life.
Iron­i­cal­ly, this cul­tur­al con­ser­vatism hap­pened at a time when the work­ing class was increas­ing­ly aban­don­ing tra­di­tion­al mores. Women were fight­ing sex­ism, the LGBTQ move­ment was chal­leng­ing homo­pho­bia, and rad­i­cal­ism in gen­er­al was growing.
The New Com­mu­nist Move­ment failed to rec­og­nize the lib­er­a­to­ry polit­i­cal shift already under­way, instead ascrib­ing to Lenin­ist ortho­doxy — for them, the van­guard par­ty knew what was to be done, and they had to deliv­er this news to the workers.
This top-down mode of oper­at­ing impact­ed the lives of cadre. Mem­bers were often sent to work in jobs they were ill-pre­pared to han­dle phys­i­cal­ly or social­ly. Some strug­gled with the strains of back-break­ing labor and to con­nect with cowork­ers from vast­ly dif­fer­ent class and race back­grounds. All of these fac­tors reduced these orga­niz­ing projects' lifes­pans, and most col­lapsed after a few years at the longest.
One instruc­tive excep­tion to the New Com­mu­nist Movement's rapid fail­ure can inform our efforts to do bet­ter. The Sojourn­er Truth Orga­ni­za­tion (STO), described by Michael Stau­den­meier in Truth and Rev­o­lu­tion, based its inter­ven­tions on a more dynam­ic under­stand­ing of class for­ma­tion: a the­o­ry of ​"dual con­scious­ness" derived from Gram­sci and W. E. B. Dubois.
STO believed that work­ers hold mul­ti­ple and con­tra­dic­to­ry inter­pre­ta­tions of their real­i­ty simul­ta­ne­ous­ly. In their for­mu­la­tion, the mil­i­tant was tasked with draw­ing out the social­ist side of work­ers' con­scious­ness while dis­man­tling ret­ro­grade ideas. This activ­i­ty did not pre­cede col­lec­tive action, but hap­pened through the process of class strug­gle itself.
The party's task then became to
dis­cov­er and artic­u­late the forms of thought, action, and orga­ni­za­tion which embody the poten­tial of work­ers to make a rev­o­lu­tion. These pat­terns are man­i­fest­ed, embry­on­i­cal­ly, in the course of every gen­uine strug­gle … [T]he real work of the par­ty involves link­ing these frag­men­tary autonomous ele­ments and social­iz­ing them into a new cul­ture of struggle.
Many STO mil­i­tants salt­ed in Chicago's fac­to­ries, enter­ing a world rich with work­ing-class strug­gle. There they would par­tic­i­pate in and encour­age shop-floor con­fronta­tions, facil­i­tate con­nec­tions between rank-and-file mil­i­tants, and offer resources that would allow work­ers to win cam­paigns with­out or against hos­tile union bureaucracies.
The reces­sion of the ear­ly 1970s, accom­pa­nied by the ear­ly stages of neolib­er­al­ism and glob­al­iza­tion, snuffed out the organ­ic mil­i­tan­cy that had attract­ed New Com­mu­nist rad­i­cals. The­o­ret­i­cal debates — like the cor­rect ori­en­ta­tion to Chi­na as it inte­grat­ed into world cap­i­tal­ism — and of course more mun­dane issues like per­son­al­i­ties and egos even­tu­al­ly tore apart the declin­ing movement.
Dur­ing peri­ods of mil­i­tan­cy, the line between salt­ing and rank-and-file rebel­lion blurs, as was the case not only with the League of Rev­o­lu­tion­ary Black Work­ers but also the Knights of Labor and IWW. When the tide of insur­gency recedes — as it did in the ear­ly 1970s — the mil­i­tant minor­i­ty ends up iso­lat­ed, a rev­o­lu­tion­ary fish with­out a sea to swim in.
While much of the Left burned out and fell apart in the late 1970s and ear­ly 1980s, one cur­rent of rad­i­cals man­aged to sus­tain them­selves: the Inter­na­tion­al Social­ists, which found­ed the Labor Notes project and lat­er split into Sol­i­dar­i­ty and the Inter­na­tion­al Social­ist Orga­ni­za­tion (ISO).
For over thir­ty years, Labor Notes has sought to build rank-and-file pow­er with­in unions through oppo­si­tion cau­cus­es, in which mil­i­tant mem­bers take over and trans­form their unions. Kim Moody's pam­phlet ​"The Rank and File Strat­e­gy" clear­ly lays out the strat­e­gy, whose notable suc­cess­es include Team­sters for a Demo­c­ra­t­ic Union, respon­si­ble for the 1997 UPS strike, and the 2012 Chica­go Teach­ers Strike, orga­nized by a cau­cus of rad­i­cals using a sim­i­lar model.
When the first edi­tion of Labor Notes rolled off the press­es in 1979, its pub­lish­ers had no way of know­ing that it would become the chron­i­cle of rank-and-file revolt against the con­ces­sion­ary bar­gain­ing that marked the 1980s labor move­ment. More than a keep­er of the flame, Labor Notes stoked a resur­gence of mil­i­tant union­ism. It rep­re­sents a mod­ern take on the Trade Union Edu­ca­tion­al League, a net­work of AFL mem­bers who tried to ​"bore from with­in" the con­ser­v­a­tive union and trans­form it into a rad­i­cal organization.
Busi­ness unionism
Labor Notes has helped trans­form many unions in our own time, lead­ing to sev­er­al strikes that have left an indeli­ble mark on his­to­ry. But the busi­ness unions have trans­formed them­selves since the 1920s as well, in ways that com­pli­cate the task of expand­ing the mil­i­tant minor­i­ty. There was noth­ing pre­or­dained or nat­ur­al about this evo­lu­tion. It came out of a polit­i­cal strug­gle — one that the Left most­ly lost.
Labor's land­mark vic­to­ries in the 1930s result­ed from rank-and-file insur­gency waged on shop floors all across the Unit­ed States. Staughton Lynd's We Are All Lead­ers: the Alter­na­tive Union­ism of the Ear­ly 1930s sketch­es out this his­to­ry in a series of detailed case stud­ies. Unfor­tu­nate­ly, the democ­ra­cy, rad­i­cal pol­i­tics, com­mu­ni­ty con­nec­tions, and capac­i­ty for mass direct action that these unions built rep­re­sents a road not tak­en in the US labor movement.
The 1935 Nation­al Labor Rela­tions Act (NLRA) marked one of the ear­ly bat­tles. The leg­is­la­tion states:
It is declared to be the pol­i­cy of the Unit­ed States to elim­i­nate the caus­es of cer­tain sub­stan­tial obstruc­tions to the free flow of com­merce and to mit­i­gate and elim­i­nate these obstruc­tions when they have occurred by encour­ag­ing the prac­tice and pro­ce­dure of col­lec­tive bargaining.
The goal was to move class strug­gle from the streets — where armies of work­ers bat­tled armies of cops — to office build­ings and court­rooms, allow­ing pro­duc­tion to go on unob­struct­ed. The ACLU, Com­mu­nist Par­ty, and most left orga­ni­za­tions ini­tial­ly opposed the NLRA, view­ing it as the first step on a slip­pery slope that would shift pow­er toward employ­ers and state offi­cials. More bureau­crat­i­cal­ly mind­ed labor lead­ers unsur­pris­ing­ly sup­port­ed its passage.
By agree­ing to play by cor­po­rate liberalism's rules and keep pro­duc­tion flow­ing through World War II, labor lead­ers got a seat at the table. C. Wright Mills dubbed them the ​"new men of pow­er." But their access to the halls of pow­er came at a price. In 1948, Mills wrote,
The strat­e­gy of the labor leader in his present sit­u­a­tion is to nar­row the strug­gle by work­ing for its insti­tu­tion­al­iza­tion. Yet his fear­ful search for safe­ty in legal and insti­tu­tion­al guar­an­tee means that he must act as dis­ci­plin­er of the labor force, the basis of any pow­er he may have. He begins with the sanc­ti­ty of union con­tracts and moves toward con­trol of labor-man­age­ment rela­tions by a gov­ern­ment over which he has lit­tle real power.
The gap between the rank and file and lead­er­ship widened, while union lead­ers moved clos­er to cor­po­rate and state bureaucrats.
From the pas­sage of the NLRA until today, the labor left lost a series of bat­tles with these so-called new men of pow­er, allow­ing busi­ness union­ism to become dom­i­nant. Dues check-off agree­ments and the closed shop forced union lead­ers to depend more on good rela­tions with boss­es and the gov­ern­ment than with their own mem­bers, prompt­ing an increas­ing ret­i­cence to call for strikes.
This trend grew stronger fol­low­ing the 1947 Taft-Hart­ley Act, which banned sec­ondary boy­cotts, mass pick­et­ing, fed­er­al cam­paign con­tri­bu­tions, and polit­i­cal, sol­i­dar­i­ty, and fed­er­al gov­ern­ment work­er strikes. It also allowed states to pass right-to-work leg­is­la­tion and required union lead­ers to sign anti­com­mu­nist affidavits.
By 1950, most unions had purged Com­mu­nists from lead­er­ship posi­tions, depriv­ing the labor move­ment of much-need­ed polit­i­cal imag­i­na­tion. Busi­ness union­ism became syn­ony­mous with union­ism itself.
Sum­ma­riz­ing this great trans­for­ma­tion, autowork­er and aca­d­e­m­ic Mar­ty Glauber­man wrote:
Amer­i­can work­ers today have seen the great indus­tri­al unions of the thir­ties become the one-par­ty states of today. They have seen the senior­i­ty that was won to pro­tect them against dis­crim­i­na­to­ry fir­ing and pro­mo­tion become the means to keep the young and the Negroes out and to keep the semi-skilled from work­ing their way up to the skilled trades. They have seen the union dues check-off change from a means of orga­niz­ing all the work­ers in a plant to a means of remov­ing the union from depen­dence on the workers.

They have seen full-time sta­tus for union stew­ard or com­mit­tee­man change from free­ing the union rep­re­sen­ta­tive from the pres­sures of man­age­ment to free­ing him from the pres­sures of the work­ers. They have seen the union con­tract and griev­ance pro­ce­dure change from the instru­ments which record­ed the gains of the work­ers to the instru­ments under which work­ers were dis­ci­plined. They have, in short, seen the unions turned into their oppo­site, from rep­re­sen­ta­tives of the work­ers to an inde­pen­dent pow­er that impos­es its dis­ci­pline over the work­ers in the peri­od of state capitalism.
We are the inher­i­tors of these orga­ni­za­tions, and, since the mid-1970s, busi­ness unions have become even more corporate.
Divi­sion of labor
Today in busi­ness unions, career labor lead­ers sit atop a staff hier­ar­chy that does the work of pro­duc­ing, or at least main­tain­ing, unions. Like auto man­u­fac­tur­ing or fac­to­ry farm­ing, the process has become sub­ject to the divi­sion of labor: a hand­ful of (osten­si­bly) elect­ed offi­cers make the deci­sions, while paid researchers and orga­niz­ers do the day-to-day work, often with­out form­ing any last­ing con­nec­tions to the com­mu­ni­ties they work in.
For the incred­i­bly ded­i­cat­ed and hard­work­ing activists who make staffing these orga­ni­za­tions their life's work, this struc­ture often pro­duces heart­break­ing con­tra­dic­tions, par­tic­u­lar­ly when union lead­ers make deci­sions that fall short of labor activists' val­ues. Unfor­tu­nate­ly, as employ­ees of the union, staff have lit­tle lever­age over their boss­es, and few exam­ples of suc­cess­ful reform efforts led by union staff exist.
While any good union orga­niz­er will tell you that their task is to work them­selves out of a job by trans­fer­ring skills to rank-and-file lead­ers, these good inten­tions run up against the real­i­ty of the busi­ness union divi­sion of labor. In most unions, rather than empow­er mem­bers with the skills need­ed to build a union, the rank and file appears on stage only peri­od­i­cal­ly as set pieces at ral­lies or as sig­na­tures on autho­riza­tion cards.
At best, these cam­paigns give work­ers a fleet­ing taste of col­lec­tive action's pow­er, which gen­er­al­ly sub­sides after the con­tract fight or pol­i­cy cam­paign ends. At worst, work­ers fig­ure as the objects, rather than sub­jects, of the orga­niz­ing campaign.
Researchers and union offi­cers plan out work­er-lead­ers' activ­i­ties, try­ing to find points of lever­age against com­pa­nies that require as lit­tle mem­ber par­tic­i­pa­tion as pos­si­ble. In light of how dif­fi­cult and risky col­lec­tive action can be, this makes some sense. How­ev­er, more often than not, it leads to inde­fen­si­ble quid pro quos.
For exam­ple, in Cal­i­for­nia, SEIU offered health-care employ­ers a deal that barred work­ers from orga­niz­ing around patient-staff ratios and advo­cat­ing for patients. In anoth­er case it offered to back leg­is­la­tion pre­vent­ing patients from suing for malpractice.
The prob­lems aren't lim­it­ed to just SEIU. It's sys­temic. UNITE HERE has helped casi­no devel­op­ers launch astro­turf cam­paigns to legal­ize gam­bling in work­ing-class neigh­bor­hoods in exchange for a pledge not to resist union­iza­tion. Sin­is­ter betray­als of work­ers abound in the build­ing trade unions, many of which sup­port eco­ci­dal projects like the Key­stone XL and Dako­ta Access pipelines. Their lead­ers recent­ly vis­it­ed Pres­i­dent Trump in the White House to dis­cuss mov­ing for­ward on these projects, while remain­ing silent on the president's plans to unleash hell on the rest of the work­ing class.
As employ­ers have become more adept at fight­ing union­iza­tion, some labor orga­ni­za­tions have adapt­ed by mak­ing polit­i­cal­ly expe­di­ent deals that pro­tect the union, but sell out their mem­bers and poten­tial com­mu­ni­ty allies.
Yet for all the qual­i­ta­tive cri­tiques of con­tem­po­rary busi­ness union­ism, the quan­ti­ta­tive cri­tique is even more damn­ing. The mod­el doesn't work on its own terms: unions con­tin­ue to lose mem­bers, prompt­ing a nev­er-end­ing scram­ble to repair the holes in their busi­ness model.
Some attempts at patch­ing up labor's leaky boat have includ­ed the use of salt­ing. Giv­en its roots in labor's rad­i­cal rank-and-file tra­di­tion, this has raised hopes not just for build­ing a larg­er labor move­ment but also for build­ing a left labor movement.
For exam­ple, for the last decade UNITE HERE has reg­u­lar­ly used salts. It recruits stu­dents, often from elite uni­ver­si­ties, to get jobs in tar­get shops to aid orga­niz­ing campaigns.
Some salts in these cam­paigns focused on forg­ing class con­scious­ness among their cowork­ers. More often, how­ev­er, the union used salts pri­mar­i­ly to gain ini­tial access and iden­ti­fy influ­en­tial work­ers, leav­ing the heavy lift­ing of orga­niz­ing to pro­fes­sion­al staff. The locus of deci­sion-mak­ing remained high up in the chain of com­mand, and the divi­sion of labor lim­it­ed work­ers' con­trol over their union.
A num­ber of accounts—and now even a book—reveal some prob­lems with the busi­ness union mod­el of salt­ing. The UNITE HERE salts' tell-alls resem­ble the tales of Marx­ist-Lenin­ist mil­i­tants from the 1970s, whose cen­tral com­mit­tees moved them from fac­to­ry to fac­to­ry, lim­it­ing their abil­i­ty to form last­ing bonds with cowork­ers and become a part of their communities.
To be sure, UNITE HERE's use of salts has led to numer­ous orga­niz­ing vic­to­ries around the coun­try. But their instru­men­tal and shal­low use of its salts stands in stark con­trast to salts' extreme com­mit­ment to their work and the real car­ing they have for their cowork­ers. While these salts make major sac­ri­fices for the sake of orga­niz­ing, their work's impact is short­changed by a beg­gar-thy-neigh­bor orga­niz­ing strat­e­gy that often hurts the work­ing class as a whole. While salts build class con­scious­ness among work­ers, UNITE HERE lob­bies for casi­nos or advo­cates for tax breaks for lux­u­ry hotels.
The divi­sion of labor that reigns in busi­ness unions means that offi­cers and upper-lev­el staff do the think­ing, while low­er-lev­el staff, rank-and-file mem­bers, and the occa­sion­al salt do the doing, often for com­pro­mised ends and with lit­tle con­trol over the deci­sions that affect their lives.
If salts and work­er com­mit­tees are allowed to exer­cise their own ini­tia­tive and work togeth­er demo­c­ra­t­i­cal­ly, salt­ing can regain the trans­for­ma­tive pow­er it held less than cen­tu­ry ago. We can call this mod­el ​"work­er-cen­tered" organizing.
The work­er-cen­tered campaign
Build­ing a work­er-cen­tered cam­paign trans­forms not only the union mem­bers involved but also the union they belong to. Far more than in a staff-dri­ven cam­paign, work­ers devel­op and dis­cov­er their own pow­er to enact change.
Salts in a work­er-cen­tered cam­paign are part researcher, part pol­i­cy ana­lyst, part lawyer, part social work­er, part pick­eter, part pub­li­cist, part com­mu­ni­ty activist, and all orga­niz­er — work­ing to build a com­mit­tee of cowork­ers that can learn these skills and run an orga­niz­ing cam­paign. This is the mod­el I became famil­iar with as a fast-food work­er and IWW mem­ber from 2006 – 2012.
Inspired by New York City Star­bucks baris­tas who formed a union with the IWW in 2004, I got a job at Star­bucks in the Mall of Amer­i­ca in 2006 with the intent of orga­niz­ing a union. I had been work­ing at oth­er cof­fee shops before and dur­ing col­lege and need­ed to work some­where. I decid­ed to take a job in the bel­ly of the beast, then try to union­ize it.
I attend­ed a two-day train­ing with expe­ri­enced orga­niz­ers before start­ing to talk to cowork­ers about the union. Sup­port­ed by reg­u­lar phone calls with a for­mer union staffer, my cowork­ers and I orga­nized a two-year, under­ground cam­paign at the Mall of Amer­i­ca Star­bucks and oth­er loca­tions across the city. Our work touched off a new wave of union­iza­tion strug­gles at Star­bucks from Fort Worth, Texas to Que­bec City, and beyond.
Lat­er, I got a job at a ten-store Jim­my John's fran­chise in Min­neapo­lis, join­ing around a half dozen oth­er rank-and-file rad­i­cals intent on union­iz­ing the first fast-food fran­chise in the Unit­ed States. In 2010, years before Fight for 15 made fast-food union­ism com­mon sense, our cam­paign gen­er­at­ed a small-scale youth move­ment in the city.
Hun­dreds of young peo­ple joined in sol­i­dar­i­ty actions and social events to sup­port the union cam­paign and often car­ried the seeds of orga­niz­ing into their own shops, launch­ing more cam­paigns. Unions weren't going out and orga­niz­ing work­ers — work­ers were orga­niz­ing unions.
Baris­tas, cashiers, and oth­er ser­vice-sec­tor employ­ees began telling me unprompt­ed that they want­ed to orga­nize their work­places. Hun­dreds of young peo­ple joined an unper­mit­ted march through down­town Min­neapo­lis on the eve of a union elec­tion at Jim­my John's. We had pre­vi­ous­ly held qui­et house par­ties to raise funds for orga­niz­ing; sud­den­ly we were throw­ing ware­house raves that drew hun­dreds of young workers.
For the first time since 1934, it felt like orga­niz­ing a union in Min­neapo­lis was cool. The bill for this small-scale rev­o­lu­tion came out to around $80, the price of a cheap keg of beer for a par­ty to bring work­ers from dif­fer­ent shops together.
Of course, we weren't total­ly suc­cess­ful. The low-wage econ­o­my is still hum­ming along in Min­neso­ta; we fell short of estab­lish­ing the Twin Cities Sovi­et. Still, we accom­plished a great deal on a small bud­get. What would it take to revi­tal­ize the labor move­ment by scal­ing up this example?
Although fund­ing would cer­tain­ly help (the work­ing class would like more kegs, please), the real lim­it­ing fac­tor is peo­ple. We need more peo­ple will­ing to spend sev­er­al years orga­niz­ing unions in their work­places, becom­ing active mem­bers of their com­mu­ni­ties, and exper­i­ment­ing with new forms of work­er orga­ni­za­tion until we fig­ure out what works — just as the mil­i­tants who built the upsurge of the 1930s did.
If even a hand­ful of cam­paigns like this sprang up in major cities, they could trans­form the labor move­ment. A half-dozen salts in Min­neapo­lis built a cam­paign that cap­tured local news head­lines for months, inspired dozens more work­ers to begin new orga­niz­ing cam­paigns, and rein­tro­duced the idea that work­ers could orga­nize their own unions. Imag­ine if this hap­pened in five or ten or twen­ty oth­er cities.
Our expe­ri­ence in Min­neapo­lis has lessons for larg­er, more main­stream orga­ni­za­tions. For the busi­ness unions, mon­ey does seem to be the lim­it­ing fac­tor. In 2012, Fight for 15 and OUR Wal­mart hint­ed that the main­stream labor move­ment had final­ly moved beyond the out­mod­ed forms of NLRB-cen­tered union­ism, find­ing strate­gies that allowed it to con­nect with the most exploit­ed workers.
In the four years since then, Fight for 15 has scored very notable wage increas­es through pol­i­cy reform, but it has not been able to estab­lish mil­i­tant unions in the fast-food indus­try. Remem­ber, the orig­i­nal demand was $15 an hour and a union. OUR Wal­mart did devel­op a sus­tained rank-and-file base, but its par­ent union cut its fund­ing in a bout of short­sight­ed, bureau­crat­ic infight­ing, forc­ing orga­niz­ers to seek alter­nate sources of revenue.
As union den­si­ty drops to pre-NLRB lev­els and right-to-work leg­is­la­tion eats into labor's cof­fers, main­stream unions will need to find new ways to organize.
Salt­ing may be the best bet for orga­niz­ing the unor­ga­nized if unions lose their foot­ing as legal enti­ties and can no longer finance staff-dri­ven orga­niz­ing. A shift toward salt­ing in non-union shops would help devel­op a cul­ture of strug­gle behind ene­my lines from which new move­ments would emerge.
Salt­ing can also help resolve the labor movement's cri­sis of pow­er in union­ized shops. As Joe McCartin writes, orga­niz­ing with­in already union­ized shops and a revival of direct action mil­i­tan­cy to advance the com­mon good is the best way to turn the tide against attacks on pub­lic-sec­tor unions. Nurs­es' unions could lead fights for uni­ver­sal health care, build­ing trades unions could lead fights for green ener­gy and pub­lic hous­ing, teach­ers' unions could lead fights for high-qual­i­ty pub­lic edu­ca­tion, trans­port and auto work­ers could lead fights for new mass tran­sit sys­tems, and so on.
But in many cas­es, work­ers are union­ized but not orga­nized. To rebuild the sol­i­dar­i­ty and mil­i­tan­cy that would make these cam­paigns around class-wide demands pos­si­ble, unions could devel­op cur­rent or future mem­bers as rank-and-file orga­niz­ers — in effect, salt­ing already-union­ized shops.
His­to­ry shows that salt­ing mas­sive­ly con­tributed to labor's great­est tri­umphs — from the break­throughs of the 1930s, to the rebel rank-and-file move­ments of the 1970s, to the Labor Notes-inspired reform strug­gles of the 1980s to today's dynam­ic inde­pen­dent and union-led orga­niz­ing. But the ques­tion remains — who is going to do what needs to be done?
A work­ing class hero is some­thing to be
Since Elec­tion Day, thou­sands of peo­ple in the Unit­ed States have streamed into left orga­ni­za­tions in shock at the dystopi­an real­i­ty our coun­try is descend­ing into. They came look­ing for answers to the peren­ni­al ques­tion ​"What should I do?"
The anti-Trump move­ment increas­ing­ly has turned to eco­nom­ic forms of direct action: a women's strike, taxi strike, bode­ga strike, tech work­er walk­outs, and now calls for a gen­er­al strike. That can't hap­pen with­out mas­sive orga­ni­za­tion at the point of pro­duc­tion. To esca­late to win, we need bring our pol­i­tics to work.
A turn to the work­place is the log­i­cal step for the thou­sands of peo­ple who have turned to social­ism in the past year. Salt­ing offers a mean­ing­ful and acces­si­ble point of entry to activism, because almost all of us have to sell our labor for a liv­ing. Mil­len­ni­als espe­cial­ly are expe­ri­enc­ing his­toric down­ward mobil­i­ty. We may have not have gone look­ing for the class strug­gle, but the class strug­gle has come look­ing for us.
Salt­ing can help over­come the gap between the Left and the work­ing class by quite lit­er­al­ly meet­ing work­ers where they are: at work. Unlike get­ting a union or NGO staff job, tak­ing time out­side of work to be an activist, or becom­ing an aca­d­e­m­ic, work­er-cen­tered orga­niz­ing is imme­di­ate­ly acces­si­ble to work­ing-class peo­ple, and doesn't depend on a pay­check from bureau­cra­cies that may be either co-opt­ed or destroyed in the com­ing years.
While sup­port­ing salt­ing would be basic com­mon sense for unions, the cur­rent crop of labor lead­ers may or may not be will­ing to make this move, espe­cial­ly because the Repub­li­can Con­gress is already maneu­ver­ing to make it ille­gal.
The labor left will have to lead the way. We should coor­di­nate our actions to focus on key employ­ers and sec­tors and take jobs that would enable move­ment build­ing, ide­al­ly with­in the fields that we already work in to min­i­mize the dis­tance between ​"orga­niz­er" and ​"orga­nized." Or be a work­ing-class hero, and seek out employ­ment in areas where work­er orga­ni­za­tion can have an out­sized impact, like logis­tics.
If it comes to pass, a large-scale turn to salt­ing could trans­form the labor move­ment and the Left by putting work­ers at the cen­ter. Salt­ing is where rad­i­cal labor began; it's also where it can begin anew.
We've been telling work­ers for decades that it's time to orga­nize. Now the labor left needs to lis­ten to its own advice. We know what is to be done. So get a job, and let's get to work.
In These Times is proud to fea­ture con­tent from Jacobin, a print quar­ter­ly that offers social­ist per­spec­tives on pol­i­tics and eco­nom­ics. Sup­port Jacobin and buy a four-issue sub­scrip­tion for just $19.95.
Erik For­man
has been active in the labor move­ment for over a decade as a rank-and-file orga­niz­er, at the fore­front of cam­paigns to union­ize the U.S. fast food indus­try. He cur­rent­ly works as a labor edu­ca­tor in New York City and is pur­su­ing a Ph.D. in cul­tur­al anthro­pol­o­gy at the Grad­u­ate Cen­ter of the City Uni­ver­si­ty of New York. Fol­low him at
twit​ter​.com/​_​e​r​i​k​f​orman
.