School Choice For The 'Feral Underclass'
Following the lead of U.S. charter schools, English "Free Schools" are now open for business.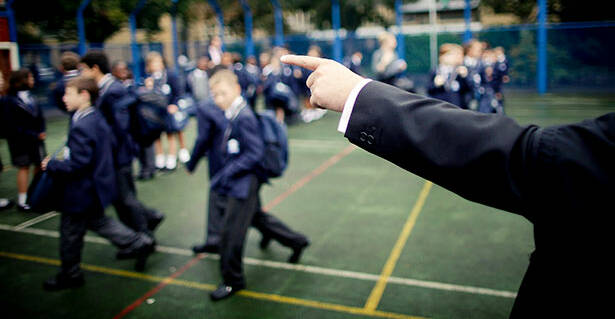 England has ​"a feral underclass." So says Kenneth Clarke, the justice secretary, thought by some to be the least inhumane (or do I mean inhuman?) member of the coalition government. Tony Blair, our one-time Prime Minister, has reprimanded David Cameron, the current one, for talking about ​"pockets of society that are not only broken, but frankly sick." Blair insisted that there are only a few hundred thousand or so ​"outside the social mainstream," meaning that most of us are fine, yet whole families are, as Clarke put it, ​"cut off from the mainstream in everything but its materialism." He might have substituted ​"material": All the August riots began in areas of high poverty and unemployment. Just mentioning that fact invites accusations of apologizing for the perpetrators.
Governments have done their best to see that the children of the "feral underclass" remain that way--by leaving them in schools so starved of resources that other parents will move heaven and earth to send their children elsewhere.
But who's to blame for the riots? Well, parents, of course. But schools too. The language blaming both has become at once savage and ineffectual – and it coincides with an excellent new book called School Wars: The Battle for Britain's Education, by Melissa Benn, daughter of Tony Benn, one of the few radical politicians left in this country. Benn's book tells the story of the self-sabotage and ​"conservative vandalism" that have dogged our education system since its beginnings after World War II. This system is now crumbling beneath a multitude of schemes designed to effect the ​"state-subsidised privatisation" of schools, a process meant to bypass local authorities and to free schools from the contamination of their democratic accountability and control. Such schools may employ unqualified teachers (no more nonsense about subject knowledge or understanding about how children learn), pay them what they choose (independent of national contracts), expel children who give them any trouble, develop their own admissions criteria and procedures, and turn a profit out of it.
In September, 24 ​"Free Schools" hurriedly opened, barely a year after they were first proposed. They are modeled on U.S. charter schools and Swedish Free Schools. The first of these secondary schools has just opened in my part of London, draining an immediate £15 million (about $23 million) from the three other secondary schools in the district, which are each due to lose £20 million ($31 million) from government cuts. The new school caters to 120 blazered children, for whom Latin is compulsory until 14, and History (British) to 16.
England (and in this respect it is worse than Scotland, Wales or Northern Ireland) has the most unequal, unfair and segregated education system in Europe. The free schools will make things worse. A majority of parents and teachers want local, co-ed, mixed-ability schools – what we used to call ​"comprehensives." But this majority isn't asked. Instead, they are told they have ​"choice," though in fact it is schools that choose children, and only the very rich or the very lucky get to choose schools.
Governments have always approved of parents who don't want their children mixing with riff-raff, and they've done their best to see that the children of the ​"feral underclass" remain that way by leaving them in schools so starved of resources that other parents will move heaven and earth to send their children elsewhere.
It hardly takes the 40 years or so I've spent teaching children and teachers in this country's state system to know that telling children they are failures is likely to discourage them from doing well at school. Nor does telling them that they have rotten parents engender respect for authority. In his autobiography, Tony Blair describes the move toward a genuinely comprehensive school system as ​"pretty close to academic vandalism." Benn imagines what such a service might be like, were it allowed to exist:
A service that allows the poorest family to feel confident that their child will receive a broadly similar educational start in life to their better-off peers, and one that promises to enrich and challenge all. A service based on neighbourhood schools … with balanced intakes and a broad, rich curriculum that will allow each child, whatever their talents, temperament or interests, to flourish.
"Vandalism"? It sounds more like utopia to me.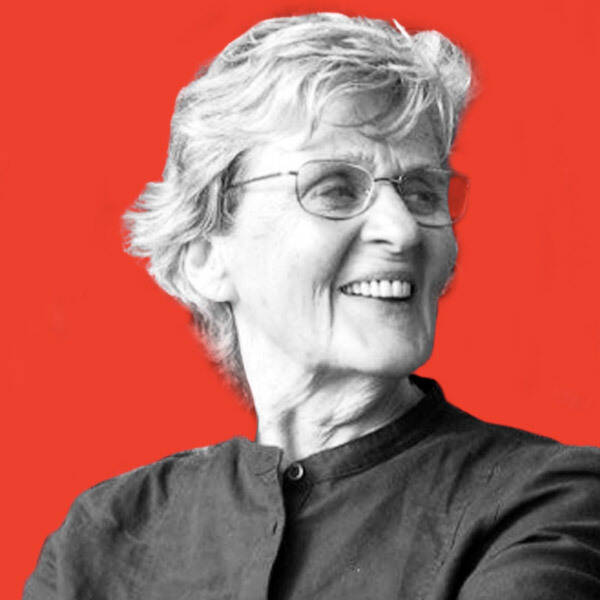 Jane Miller
lives in London, and is the author, most recently, of
In My Own Time: Thoughts and Afterthoughts
(
2016
), a collection of her
In These Times
columns and interviews.