Schooling in a Spot of Bother
The English education system isn't leaving room for students to flourish.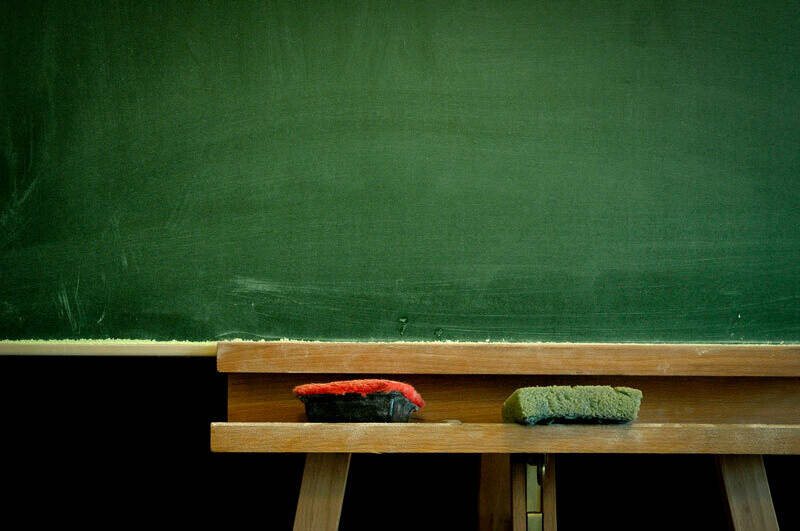 In 1969, at the age of 36, after 11 years in pub­lish­ing, I start­ed teach­ing Eng­lish at Hol­land Park, a Lon­don com­pre­hen­sive school. That was a high point for teach­ers who were inter­est­ed in edu­cat­ing work­ing-class chil­dren, but even then there were friends who thought it masochis­tic of me to teach in that sort of school.
Teach­ers — prob­a­bly because a major­i­ty of them are women — are despised in this coun­try, almost as much as social work­ers; and politi­cians of every stripe feel it their duty to tell teach­ers how and what to teach. A young, inex­pe­ri­enced teacher will find it hard, if she does as she's told, to get each one of the 30 5‑year-olds in her class read­ing by teach­ing them ​"phon­ics." She is not allowed to use her ini­tia­tive in such mat­ters, which makes it dif­fi­cult to devel­op the exper­tise she needs if she's to work with children's dif­fer­ent strengths and weaknesses.
Just when the num­ber of NEETs (young peo­ple who are Not in Edu­ca­tion, Employ­ment or Train­ing) has increased by 8 per­cent in a year, Michael Gove, the Sec­re­tary of State for Edu­ca­tion, is plan­ning to intro­duce hard­er exam­i­na­tions for some 16-year-olds and sep­a­rate ones for the sup­pos­ed­ly less able. No one has ever proved that hard­er exams make stu­dents bet­ter at any­thing, as far as I know. Hard­er exams sim­ply mean that more peo­ple fail them and few­er peo­ple take them. Gove has already put a stop to essen­tial repair work on school build­ings, cut fund­ing meant to improve vir­tu­al­ly non-exis­tent sports facil­i­ties, and abol­ished the small liv­ing and trav­el allowance the last gov­ern­ment intro­duced to encour­age young peo­ple to stay on at school after 16. At a time when prospects for the young have nev­er been worse, dis­cour­ag­ing them from gath­er­ing qual­i­fi­ca­tions is crim­i­nal­ly foolish.
Gove is giv­en to invok­ing — grand­ly and quite unspecif­i­cal­ly — high-lev­el ​"research" that backs his hunch­es, and he is espe­cial­ly fond of telling us that hard­er exams, few­er A grades and a return to a more ​"aca­d­e­m­ic" cur­ricu­lum are what ​"top uni­ver­si­ties" want. ​"Top uni­ver­si­ties," it should be said, have nev­er shown the slight­est inter­est in the edu­ca­tion of the major­i­ty, and are only con­cerned about school exam­i­na­tions inso­far as they make the job of recruit­ing the best stu­dents eas­i­er. Nor have ​"top uni­ver­si­ties" shown much inter­est in school­teach­ers, though vir­tu­al­ly all uni­ver­si­ties in this coun­try, as in the Unit­ed States, began and grew — and found them­selves hav­ing to accept women stu­dents — pre­cise­ly in order to train and qual­i­fy schoolteachers.
School­ing in Britain has always suf­fered from this con­cen­tra­tion on ​"the best." Not only has this run along­side mas­sive school fail­ure and an inher­it­ed aver­sion to school­ing in at least half the pop­u­la­tion; it has meant that tech­ni­cal train­ing is regard­ed as unim­por­tant, and fund­ed at a low­er lev­el than ​"aca­d­e­m­ic" cours­es. In my youth, busi­ness stud­ies were kept out of ​"top uni­ver­si­ties." Now they receive fund­ing denied to the humanities.
Good teach­ers glo­ry in their pupils' learn­ing, chang­ing and ulti­mate­ly tak­ing con­trol of their own edu­ca­tion. When stu­dents tak­ing a Gen­er­al Cer­tifi­cate of Sec­ondary Edu­ca­tion exam­i­na­tion were asked in a recent reli­gious stud­ies paper ​"to explain why some peo­ple are prej­u­diced against Jews," Gove explod­ed pub­licly, say­ing, ​"To sug­gest that anti-Semi­tism can ever be explained, rather than con­demned, is insen­si­tive and frankly bizarre."
Of course it must be con­demned, but there is some­thing pret­ty insen­si­tive and bizarre, it seems to me, about a Sec­re­tary of State for Edu­ca­tion telling teach­ers that all they have to do is tell chil­dren what they may think — and what they may not think.
That leaves room for no his­to­ry, no dis­cus­sion, no engage­ment with the world those chil­dren inhab­it — or with a future to which they might con­tribute and in which they might flour­ish. Let us hope at least that we come through the com­ing months and con­tent our­selves with our cus­tom­ary freak storms and flash floods, along with the curse and pesti­lence vis­it­ed upon us by the bankers and politi­cians — and, yes, the Olympics, which will be the sub­ject of my next column.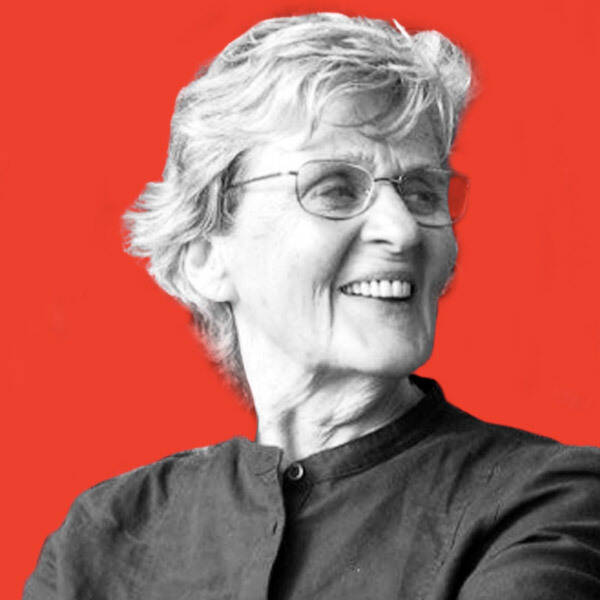 Jane Miller
lives in Lon­don, and is the author, most recent­ly, of
In My Own Time: Thoughts and After­thoughts
(
2016
), a col­lec­tion of her
In These Times
columns and interviews.