Is Gov. Scott Walker Preparing to Push for Right to Work in Wisconsin?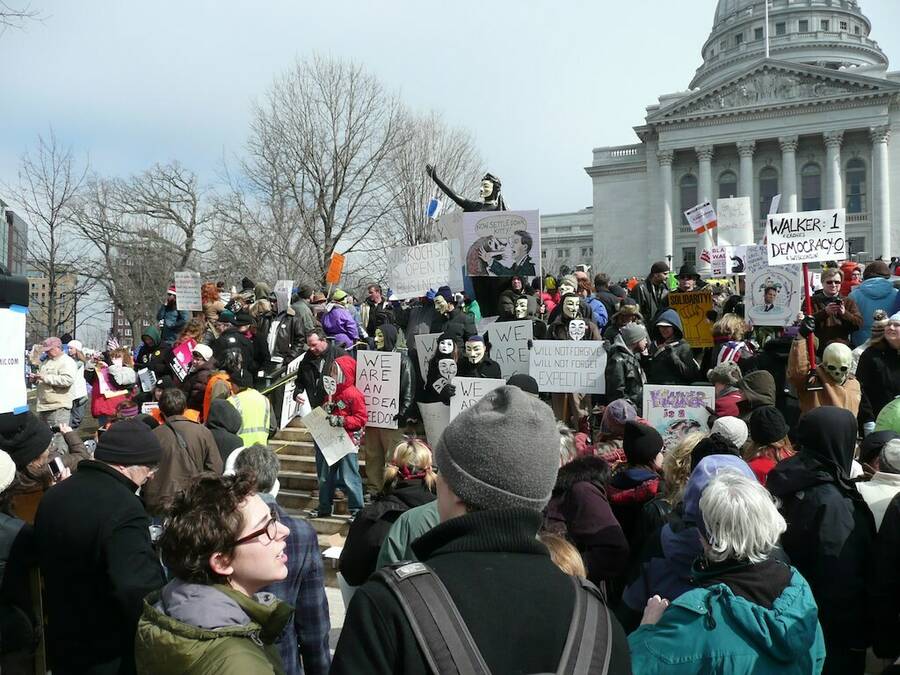 The chips are down in Wis­con­sin. Wis­con­sin employ­ers' war against union rights may be about to heat up again as Repub­li­can leg­is­la­tors weigh push­ing for a ​"right-to-work" bill.
The poten­tial bill comes on the heels of Gov. Scott Walker's AB10, which led to mas­sive protests and the even­tu­al crip­pling of pub­lic-sec­tor unions. As it faces this lat­est threat, Wis­con­sin labor should ask itself a num­ber of dif­fi­cult ques­tions: Can the sup­port of 300 union­ized con­struc­tion firms, which issued a state­ment express­ing oppo­si­tion to a right-to-work law for Wis­con­sin, and man­u­fac­tur­ers who affirm the val­ue of unions in pro­vid­ing trained work­ers and rais­ing pro­duc­tiv­i­ty, be count­ed on to slow down the anti-union fren­zy of Repub­li­can leg­is­la­tors, the rest of the busi­ness estab­lish­ment, and the new ​"astro-turf" group Wis­con­sin Right to Work with close ties to the bil­lion­aire Koch brothers?
Can the pub­lic be per­suad­ed that the Right's ​"forced union­ism" rhetoric is a gross dis­tor­tion of how union mem­ber­ship works? The real­i­ty is that no one in Wis­con­sin or any­where in the U.S. can be ​"forced" to join a union. The Right's tar­get is actu­al­ly not ​"forced union­ism," but ​"labor secu­ri­ty" claus­es that require fees from all work­ers ben­e­fit­ting from union rep­re­sen­ta­tion, as unions are legal­ly required to pro­vide the same assis­tance to non-mem­bers as they do for mem­bers. (Unions' respon­si­bil­i­ty to non-pay­ing mem­bers under the law is essen­tial­ly bound­less, oblig­at­ing them to spend thou­sands of dol­lars, for exam­ple, in legal costs for arbi­tra­tion and oth­er pro­ce­dures to pro­tect a non-mem­ber from being fired unjustly.)
Can labor and its allies re-frame the fun­da­men­tal issue as that of restruc­tur­ing the econ­o­my to raise liv­ing stan­dards for the vast major­i­ty? Or will Wis­con­sin use a new ​"right-to work" law to fur­ther dis­en­fran­chise work­ing peo­ple? Is labor ready to ful­ly mobi­lize its mem­bers who have sus­tained a series of polit­i­cal defeats since the mas­sive 2011 rebel­lion — AB 10's enact­ment, Walk­er turn­ing back an his­toric recall effort in 2012, and his reelec­tion on Nov. 4? Are union mem­bers — long accus­tomed to auto­mat­ic dues check off and often view­ing their mem­ber­ship as a kind of ​"insur­ance pol­i­cy" upon which they can pas­sive­ly rely to pro­tect their inter­ests — ful­ly aware of what ​"right-to-work" means and ready to fight it?
With the right-to-work leg­is­la­tion now being draft­ed before the next leg­isla­tive ses­sion begins Jan­u­ary 14, labor faces a set of rabid oppo­nents — includ­ing top Repub­li­can leg­isla­tive lead­ers and the cen­tral cor­po­rate lob­by — even though Gov. Scott Walk­er is urg­ing his Repub­li­can allies to adopt a go-slow approach while he focus­es pub­lic atten­tion on his bud­get plans. How­ev­er, while Walk­er (who is increas­ing­ly viewed as a GOP pres­i­den­tial hope­ful) seem­ing­ly wish­es to avoid the image of incit­ing one mas­sive con­flict after anoth­er, labor lead­ers have said they think he would sign a right-to-work bill if it was passed through the state's leg­is­la­ture. Walk­er spon­sored a ​"right-to-work" bill almost as soon as he entered the leg­is­la­ture in 1993.
The anti-labor alliance wants to make Wis­con­sin the 25th ​"right-to-work" state in the U.S., join­ing Indi­ana, which passed it in 2011, and Michi­gan in 2012 as one-time Mid­west­ern union bas­tions being trans­formed into union-hos­tile, low-wage right to work states. Repub­li­can leg­is­la­tors, now almost uni­form­ly hard­line anti-union con­ser­v­a­tives, hold over­whelm­ing (and shame­less­ly ger­ry-man­dered) majori­ties in both the State Sen­ate (18−15) and Assem­bly (63 – 36 ).
Urg­ing rapid action is the fierce­ly anti-union Sen­ate Major­i­ty Leader Scott Fitzger­ald, who stat­ed on FOX TV in 2011 that AB 10 would polit­i­cal­ly weak­en pub­lic unions and make it impos­si­ble for Pres­i­dent Oba­ma to win Wis­con­sin in 2012. Sim­i­lar­ly fired up for the right-to-work law is the ambi­tious and manip­u­la­tive Assem­bly Major­i­ty Leader Robin Vos.
Wis­con­sin Man­u­fac­tur­ers and Com­merce, the state's pre­mier cor­po­rate lob­by­ing group, has jumped on the right-to-work band­wag­on. The WMC's cur­rent stances are in stark con­trast to its past coop­er­a­tion with the State AFL-CIO in for­mu­lat­ing poli­cies on unem­ploy­ment com­pen­sa­tion, work­ers' comp, and oth­er issues. The WMC web­site now declares, ​"Since our neigh­bor to the east [Michi­gan] enact­ed work­er free­dom changes at the end of 2012, the state has been grow­ing jobs" — a claim that is based on a few months of ​"evi­dence." WMC pres­i­dent and CEO Kurt Bauer stat­ed, ​"Wisconsin's trans­for­ma­tion from an anti-busi­ness to a pro-busi­ness state has been remark­able, but it is also incom­plete. There is more work to be done in order for our state to achieve its full eco­nom­ic potential."
Among ​"the work to be done" is what Bauer calls ​"work­er free­dom." ​"Should join­ing a pri­vate-sec­tor union be vol­un­tary, as it is in 24 states, or should it be manda­to­ry? Beyond the per­son­al free­dom com­po­nent to this debate is the eco­nom­ic devel­op­ment argu­ment. … Site selec­tors who decide where busi­ness­es expand or relo­cate shun closed-shop states like Wis­con­sin in favor of right-to-work states like Iowa, Indi­ana and Michigan."
WMC's declared prin­ci­ple that ​"free­dom" con­sists of not pay­ing dues or fees while still being enti­tled to receive ben­e­fits does not extend to its own oper­a­tions. Labor activist Cathy Wilkes of Madi­son, recent­ly called the WMC and explained that she want­ed her small busi­ness to receive WMC ben­e­fits such as dis­counts but did not want to pay to join. Her request was reject­ed out of hand by a befud­dled WMC staffer.
The new group Wis­con­sin Right to Work has been formed by Lor­ri Pick­ens, a long-time activist in the Koch-fund­ed Amer­i­cans for Pros­per­i­ty. Michigan's AFP chap­ter played a cen­tral role in the Michi­gan ​"right-to-work" cam­paign. The new Wis­con­sin group has already been show­ered with enough cash to begin run­ning radio ads pro­mot­ing the proposal.
The Right main­tains that right-to-work laws pro­mote eco­nom­ic growth as well as ​"work­place free­dom," but such laws are actu­al­ly overt efforts to weak­en unions and to deprive work­ers of a polit­i­cal voice in set­ting state pri­or­i­ties. In states that have passed such laws, the result is a clear and sharp dif­fer­ence in liv­ing stan­dards for work­ers. Draw­ing on data from the Bureau of Labor Sta­tis­tics, the Con­gres­sion­al Research Ser­vice con­clud­ed from 2011 fig­ures that states per­mit­ting union-secu­ri­ty pro­vi­sions showed sharply high­er wages: $50,867 to $43,641 for right-to-work states. Fur­ther, right-to-work states gen­er­al­ly have low­er lev­els of edu­ca­tion­al attain­ment, pub­lic health, and oth­er indi­ca­tors of gov­ern­ment spend­ing aimed at meet­ing the needs of the major­i­ty rather than large cor­po­ra­tions, as is glar­ing­ly obvi­ous in states like Mis­sis­sip­pi. Infant mor­tal­i­ty, for exam­ple, is 15% high­er in right-to-work states.
The Wis­con­sin State AFL-CIO has respond­ed to the right-to-work chal­lenge with a mas­sive effort to build oppo­si­tion, accord­ing to fed­er­a­tion Pres­i­dent Phil Neuen­feldt. ​"Wis­con­sin is pow­ered by our mid­dle class—by the nurs­es, steel work­ers, teach­ers and con­struc­tion work­ers who help shape our future, keep us safe and dri­ve our econ­o­my. Right to Work would roll back the clock on work­ers' rights and take Wis­con­sin in the wrong direc­tion," Neuen­feldt said.
The AFL-CIO's effort against right-to-work will include pub­lic edu­ca­tion cam­paigns, phone calls to leg­is­la­tors and par­tic­i­pa­tion in pub­lic hear­ings. ​"We've had a num­ber of meet­ings around the state to make sure that affil­i­ates do inter­nal edu­ca­tion, out­reach to leg­is­la­tors, and learn how to talk about the issue," Neuen­feldt says.
The cam­paign will also incor­po­rate work­ing with pro-union busi­ness­es like the 300 con­struc­tion firms and man­u­fac­tur­ers. The fed­er­a­tion will also not be entire­ly defen­sive, he says, con­tin­u­ing to empha­size the need for a high­er min­i­mum wage and wage increas­es generally.
In the fall cam­paign, Scott Walk­er won reelec­tion over Demo­c­ra­t­ic mil­lion­aire busi­ness­woman Mary Burke. But as in many states dur­ing the midterms, pro­gres­sive bal­lot mea­sures on high­er min­i­mum wages were suc­cess­ful. The AFL-CIO, the Ser­vice Employ­ees Inter­na­tion­al Union, Wis­con­sin Cit­i­zen Action, Wis­con­sin Jobs Now and oth­ers achieved over­whelm­ing vic­to­ries in advi­so­ry ref­er­en­da in five coun­ties and three cities call­ing for major increas­es in the min­i­mum wage. The eight areas cov­ered about one-third of the state's population.
The ref­er­en­da have helped to build momen­tum for wage increas­es sought by fast food and Wal­mart work­ers, and more gen­er­al­ly, to raise aware­ness of the wide­spread wage cri­sis afflict­ing Wis­con­sin work­ers. In con­trast, the right-to-work advo­cates, like Mil­wau­kee Jour­nal Sen­tinel colum­nist Chris­t­ian Schnei­der, admit, " States with such laws often have low­er aver­age wages as unions fade away."
But Schnei­der and oth­er RTW back­ers quick­ly try to switch the focus of pub­lic debate to job growth, claim­ing that right-to-work laws gen­er­ate more job growth. This a dubi­ous argu­ment giv­en find­ings from the Eco­nom­ic Pol­i­cy Insti­tute: ​"Despite boost­ers' promis­es of job cre­ation, researchers find that right-to-work had ​'no sig­nif­i­cant pos­i­tive impact' what­so­ev­er on employ­ment in Okla­homa, the only state to have adopt­ed a right-to-work law over the past 25 years" before Indi­ana and Michigan.
Schneider's com­ment shows the gap between right-to-work pro­po­nents and Wisconsin's work­ing major­i­ty. The state's work­ers have wit­nessed wide­spread wage-cut­ting and a non-stop exo­dus to Mex­i­co and Chi­na of pre­cise­ly the ​"fam­i­ly-sup­port­ing jobs" hailed by Schneider.
Urba­nol­o­gist Marc Levine con­clud­ed in his study of Wisconsin's low-wage econ­o­my, ​"There has been a marked increase in the share of Wis­con­sin employ­ment in low-wage occu­pa­tions since 2000, with a sig­nif­i­cant accel­er­a­tion in the growth of jobs in low-wage occu­pa­tions dur­ing the post-reces­sion recov­ery peri­od of 2010 – 2013. The num­ber of jobs in ​"mid­dle-wage" occu­pa­tions has con­tract­ed con­sis­tent­ly over the past decade.
In this con­text, the promise of more low-wage jobs being dan­gled by the ​"right-to-work" advo­cates is unlike­ly to seduce many Wis­con­sin work­ers or the pub­lic. The pro-cor­po­rate Right holds all the reins of pow­er in Madi­son, but Wis­con­sin labor has an oppor­tu­ni­ty, as it did in 2011, to seize the state's agen­da — and per­haps the nation's spot­light — with a demand for high­er wages instead of a ​"right-to-work" scheme cer­tain to drag down pay even further.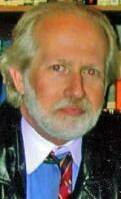 Roger Bybee

is a Mil­wau­kee-based free­lance writer and Uni­ver­si­ty of Illi­nois vis­it­ing pro­fes­sor in Labor Edu­ca­tion.Roger's work has appeared in numer­ous nation­al pub­li­ca­tions, includ­ing

Z

mag­a­zine,

Dol­lars

&

Sense, The Pro­gres­sive, Pro­gres­sive Pop­ulist, Huff­in­g­ton Post, The Amer­i­can Prospect, Yes!

and

For­eign Pol­i­cy in Focus

.More of his work can be found at

zcom​mu​ni​ca​tions​.org/​z​s​p​a​c​e​/​r​o​g​e​r​d​bybee

.