Scott Walker's Offshoring Flip-flop
Wisconsin Gov. Walker's convenient crusade against offshoring may prove to be surprisingly good for the state's working people.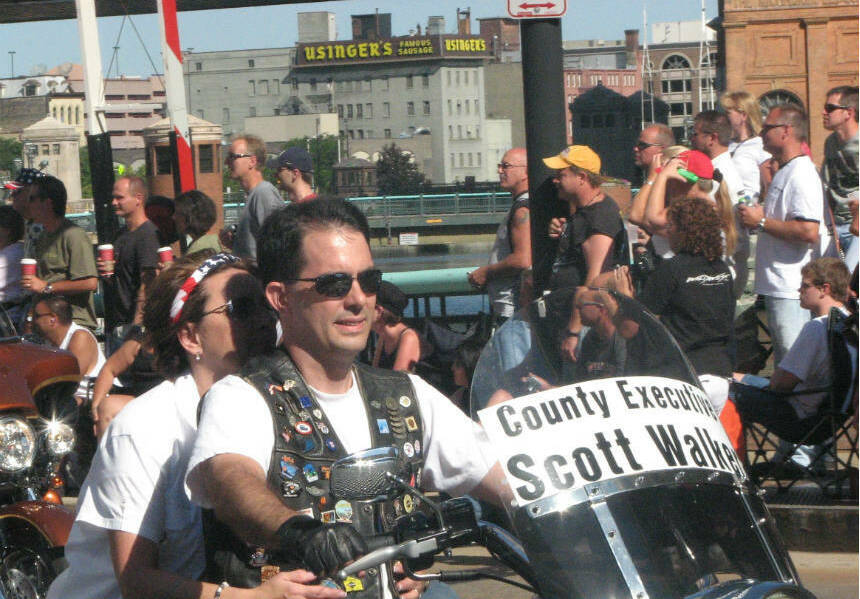 Con­front­ed with a seri­ous chal­lenge in the form of Demo­c­ra­t­ic guber­na­to­r­i­al can­di­date Mary Burke, Wis­con­sin Gov. Scott Walk­er — the ​"state's biggest cheer­leader for busi­ness" — has begun incor­po­rat­ing anti-off­shoring rhetoric into his campaign.
The former CEO of Wisconsin-based Serigraph, John Torinus, remarked 'Isn't it strange when a pro-business Republican governor finds it advantageous to bash an entrepreneurial company with 1,000 jobs in Wisconsin to put the hurt on his opponent?'
With the elec­tions just around the cor­ner, Walker's attacks on off­shoring are focused on a sin­gle ene­my: the Trek bicy­cle firm, owned by Burke's family.
Though Trek has indeed opened fac­to­ries over­seas, Trek is also the only bicy­cle man­u­fac­tur­er cur­rent­ly man­u­fac­tur­ing its prod­ucts in the Unit­ed States — and in Walker's home state, no less. The cri­tique also ignores the fact that Burke worked in the mar­ket­ing depart­ment and that the cur­rent head of the com­pa­ny, her broth­er John, says she had noth­ing to do with the off­shoring decision.
That the attacks are polit­i­cal pos­tur­ing seems clear, as Walk­er remains silent on off­shoring as it relates to his cor­po­rate donors and allies.
But Walker's off­shoring flip-flop isn't just an attempt to trip up Burke — Mr. Right-to-Work is try­ing to divert atten­tion from his administration's abysmal record on jobs and labor in a state still mired in the effects of the Great Recession.
Walker's cam­paign has been weighed down by his administration's fail­ure to real­ize its 2010 cam­paign promise to cre­ate 250,000 jobs. If the gov­er­nor sticks to his cur­rent pace, the admin­is­tra­tion will meet less than half of its ini­tial goal. Addi­tion­al­ly, in 2013 Wis­con­sin ranked 39th in the nation in the rate of job growth — the low­est among all 10 Mid­west­ern states.
The Right's not buy­ing it either
Giv­en those num­bers, it's under­stand­able that Walk­er and his advi­sors are grow­ing anx­ious over how off­shoring and oth­er labor issues could swing vot­ers. An Octo­ber 2010 Wall Street Jour­nal/NBC News poll showed 86 per­cent of those sur­veyed — both Democ­rats and Repub­li­cans — thought that the export of jobs ​"is a rea­son the U.S. econ­o­my is strug­gling and more peo­ple aren't being hired." The con­cern is a legit­i­mate one in the U.S. econ­o­my, which is becom­ing increas­ing­ly glob­al­ized and cor­po­ra­tion-friend­ly. A full 48 per­cent of ​"all sales by Stan­dard and Poor's top 500 U.S. firms [are] of items pro­duced out­side the Unit­ed States," accord­ing to econ­o­mist Jeff Faux.
The Left has long been on Walker's case; now, for once, the Right agrees.
In the eyes of the con­ser­v­a­tive Mil­wau­kee Jour­nal Sen­tinel, Walker's line of attack is ​"laugh­able." The busi­ness com­mu­ni­ty, too, seem con­fi­dent Walker's new hard­line stance on off­shoring is a polit­i­cal ploy, despite the fact that the governor's posi­tion could have real reper­cus­sions for the prac­tice if it begins to trans­late into state pol­i­cy. The for­mer CEO of Wis­con­sin-based Seri­graph, John Tor­i­nus, remarked ​"Isn't it strange when a pro-busi­ness Repub­li­can gov­er­nor finds it advan­ta­geous to bash an entre­pre­neur­ial com­pa­ny with 1,000 jobs in Wis­con­sin to put the hurt on his opponent?"
A new report from the lib­er­al research and advo­ca­cy group One Wis­con­sin Now reveals just how hyp­o­crit­i­cal Walker's new stance is.
One Wis­con­sin Now points out a num­ber of grants from the Walk­er-pri­va­tized Wis­con­sin Eco­nom­ic Devel­op­ment Cor­po­ra­tion a num­ber of job-cre­ation grants had gone to firms engaged in send­ing jobs to states oth­er than Wis­con­sin, and out­side of the U.S. itself. (It also notes that 60 per­cent of that fund­ing from went to busi­ness­es that donat­ed to Walker's 2010 campaign.)
When it comes to keep­ing busi­ness in Wis­con­sin, Walk­er — like the watch­dog in the Sher­lock Holmes sto­ry ​"The Sil­ver Blaze" — has been ​"the dog that didn't bark."
The firms that have announced relo­ca­tion of jobs or expan­sions in low-wage nations, espe­cial­ly Mex­i­co and Chi­na — pos­si­bly por­tend­ing in many cas­es a loss of addi­tion­al Wis­con­sin jobs in the future — dur­ing Walker's tenure com­prise a sub­stan­tial list:
Wis­con­sin-based Harley-David­son announced it would begin man­u­fac­tur­ing some bikes in India; Gen­er­al Elec­tric has moved the head­quar­ters of its Med­ical Equip­ment Divi­sion to Bei­jing, Chi­na from the Mil­wau­kee sub­urb of Wauke­sha; Cater­pil­lar laid off more than 300 work­ers in its South Mil­wau­kee plant while announc­ing the open­ing of new man­u­fac­tur­ing facil­i­ties in Wuxi, Chi­na; Ther­mo-Fish­er is mov­ing 1,100 jobs from Two Rivers to Mex­i­co; and Man­i­towoc Co. plans to cut more than 150 jobs in Wis­con­sin over the next two years as it shifts pro­duc­tion to Mon­ter­rey, Mexico.
Yet Walk­er has cho­sen to only speak out against the off­shoring in the case of Trek Corp.
Off­shoring a hot top­ic once again
Iron­i­cal­ly, how­ev­er, the real­i­ty of off­shoring in Wis­con­sin has gained atten­tion since Walker's attempt to under­mine Burke by vocal­ly oppos­ing the prac­tice. Tak­ing advan­tage of Walker's blus­ter, Assem­bly Minor­i­ty Leader Peter Bar­ca put for­ward a pro­pos­al to pre­vent firms that off­shore jobs from receiv­ing state mon­ey and tax incen­tives. Dri­ven by his own rhetor­i­cal momen­tum, Walk­er had no choice but to throw his sup­port behind the proposal.
If Walker's hyp­o­crit­i­cal charges against Burke start to get Wis­con­sinites focused on these real­i­ties about the real toll of off­shoring, then one of the most divi­sive gov­er­nors in the state's his­to­ry will have per­formed a tru­ly valu­able service.
In the past, pro-cor­po­rate politi­cians of both par­ties — notably Bill Clin­ton and Al Gore for the Democ­rats — have fos­tered the notion that the U.S. can afford to lose man­u­fac­tur­ing jobs over­seas while Amer­i­cans step up to high­er-skilled and high­er-pay­ing tech­ni­cal jobs.
But, accord­ing to Frank Emspak, pro­fes­sor emer­i­tus in labor stud­ies at UW-Madi­son, it turns out that man­u­fac­tur­ing and tech­ni­cal, design, and engi­neer­ing jobs are inter­twined. So as man­u­fac­tur­ing moves abroad, the high-pay­ing tech jobs are unlike­ly to be cre­at­ed in the U.S.. ​"When you have the sep­a­ra­tion of pro­duc­tion from engi­neer­ing, once you start pro­duc­tion of any­thing sophis­ti­cat­ed, then you lose the capac­i­ty for inno­va­tion," Emspak said. ​"So with Gen­er­al Elec­tric mov­ing its med­ical equip­ment head­quar­ters from Wauke­sha, Wauke­sha becomes just a branch plant and the inno­va­tions and advances will take place in Beijing."
And though Walker's rhetor­i­cal blasts at Mary Burke and Trek may lack authen­tic­i­ty, Wisconsin's anti-labor gov­er­nor may do a ser­vice to work­ing peo­ple yet — by, para­dox­i­cal­ly, inten­si­fy­ing pub­lic out­rage over offshoring.
Cor­rec­tion: This piece orig­i­nal­ly stat­ed, inac­cu­rate­ly, that Harley-David­son was mov­ing 500 jobs to India.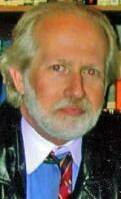 Roger Bybee

is a Mil­wau­kee-based free­lance writer and Uni­ver­si­ty of Illi­nois vis­it­ing pro­fes­sor in Labor Edu­ca­tion.Roger's work has appeared in numer­ous nation­al pub­li­ca­tions, includ­ing

Z

mag­a­zine,

Dol­lars

&

Sense, The Pro­gres­sive, Pro­gres­sive Pop­ulist, Huff­in­g­ton Post, The Amer­i­can Prospect, Yes!

and

For­eign Pol­i­cy in Focus

.More of his work can be found at

zcom​mu​ni​ca​tions​.org/​z​s​p​a​c​e​/​r​o​g​e​r​d​bybee

.