With Election in a Dead Heat, Union-Busting Gov. Scott Walker Attacks the Unemployed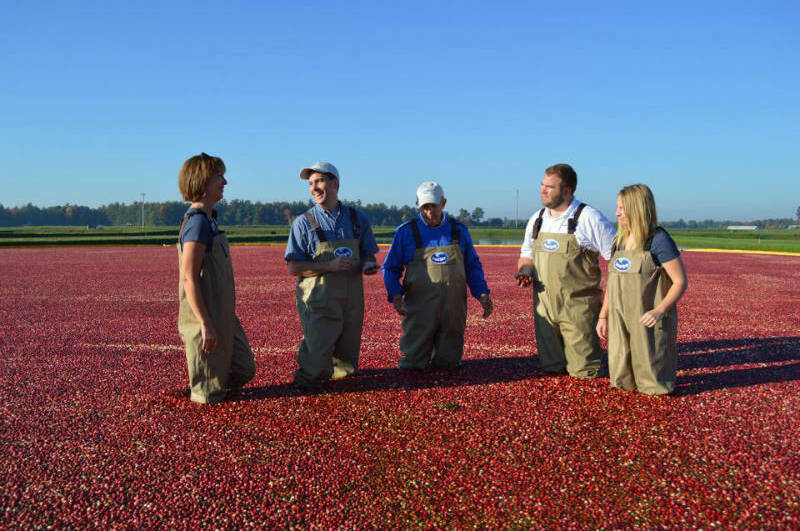 With under two weeks to elec­tion day in Wisconsin's guber­na­to­r­i­al race, Gov. Scott Walk­er finds him­self in a star­tling dead heat with Demo­c­ra­t­ic can­di­date Mary Burke, busi­ness exec­u­tive and for­mer state Com­merce secretary.
Walker's response in the home stretch appears to be to a ​"divide and con­quer" strat­e­gy, as he once described it to a bil­lion­aire donor in ear­ly 2011 just before destroy­ing union rep­re­sen­ta­tion rights for almost all pub­lic employ­ees. The Repub­li­can gov­er­nor has sought to divert atten­tion from his fail­ure to meet a cen­tral 2010 cam­paign pledge of pro­duc­ing 250,000 jobs by 2014.
"Accord­ing to sta­tis­tics upheld by Scott Walk­er him­self as the ​'gold stan­dard,'" points out Saul New­ton, a researcher for the lib­er­al advo­ca­cy group One Wis­con­sin Now, ​"Wis­con­sin is cur­rent­ly ranks 34th in the nation, and dead last in the Mid­west, for pri­vate sec­tor job cre­ation under Walker's lead­er­ship." Poli­ti­fact reports that the total num­ber of jobs cre­at­ed under Walker's admin­is­tra­tion is 111,295.
Giv­en such dis­mal num­bers, Walk­er has sought to direct pub­lic resent­ment over slid­ing real wages and pre­car­i­ous finan­cial con­di­tions to the eco­nom­ic system's biggest vic­tims: the long-term unem­ployed.
"My belief is we should­n't be pay­ing for them to sit on the couch, watch­ing TV or play­ing Xbox," Walk­er recent­ly stat­ed. ​"We need to get them the skills to get back in the game and get back to work."
Walk­er dou­bled down on this strat­e­gy in his Octo­ber 10 debate with Burke. ​"We don't have a jobs prob­lem in this state. We have a work problem."
To height­en the sus­pi­cions that the job­less and poor are per­son­al­ly defec­tive, Walk­er has pro­posed reg­u­lar drug tests for unem­ploy­ment com­pen­sa­tion and food stamp recip­i­ents, con­di­tions which will like­ly face legal defeats. Such tests have been found ille­gal under fed­er­al law, and more selec­tive test­ing imposed on wel­fare recip­i­ents has proven embar­rass­ing­ly cost­ly and use­less in states like Flori­da. He has also pro­posed a lim­it on unem­ploy­ment com­pen­sa­tion and drug tests for food-stamp recip­i­ents (which no oth­er state has required).
The gov­er­nor has dis­missed increas­ing Wisconsin's min­i­mum wage, dis­parag­ing the notion in an Octo­ber 10 debate with Burke (who backs rais­ing the min­i­mum wage to $10.10) and in a meet­ing with the Mil­wau­kee Jour­nal Sen­tinel edi­to­r­i­al board. Walk­er told the paper's edi­tors, ​"I'm not going to repeal it, but I don't think it serves a purpose."
In respond­ing Octo­ber 6 to a com­plaint from Wis­con­sin Jobs Now, Walk­er and his Depart­ment of Work­force Devel­op­ment declared that the cur­rent min­i­mum of $7.25 is in fact a ​"liv­ing wage" because of the ​"addi­tion­al income" that many low-paid work­ers receive in gov­ern­ment assis­tance. He was forced to make the find­ing because of Wisconsin's unique min­i­mum-wage law enact­ed in 1913, which evolved to force each gov­er­nor to issue a find­ing on whether the min­i­mum wage was in fact a liv­ing wage pro­vid­ing ​"rea­son­able com­fort, rea­son­able phys­i­cal well-being, decen­cy, and moral well-being."
The increas­ing pro­file of the min­i­mum wage issue in the tight race is adding fuel to a cam­paign by the com­mu­ni­ty group Wis­con­sin Jobs Now and sup­port­ive labor groups, says Bruce Col­burn, vice pres­i­dent of the Health­care Wis­con­sin unit of the Ser­vice Employ­ees Inter­na­tion­al Union.
"When we see the guber­na­to­r­i­al cam­paign focus move away from so-called scan­dals in the media, it's sig­nif­i­cant for labor to be talk­ing about wages and good jobs," Col­burn says.
Wis­con­sin Jobs Now and the state's unions are both pro­mot­ing ref­er­en­da in sup­port of a high­er min­i­mum wage in a num­ber of Wis­con­sin cities and engag­ing in door-to-door cam­paign­ing. The bal­lot mea­sures cov­er areas rep­re­sent­ing about 2 mil­lion of the state's 6 mil­lion residents.
The door-to-door can­vass­ing has gen­er­at­ed a strong response, says Col­burn, reach­ing cit­i­zens at 100,000 doors.
"When you take the num­ber of peo­ple not mak­ing a liv­ing wage, it's clear that when you go door to door, that it will affect how they vote," said Colburn.
With fam­i­ly incomes drop­ping 8% dur­ing a recov­ery which has exclud­ed 90% of Amer­i­ca, labor must urgent­ly and aggres­sive­ly reach out to the pub­lic on the wage issue, he added.
A major threat hangs over labor if Walk­er wins reelec­tion. Walk­er recent­ly stat­ed that he would not push for a ​"right-to-work" bill aimed at severe­ly weak­en­ing pri­vate-sec­tor unions by for­bid­ding them from col­lect­ing fees for the rep­re­sen­ta­tion that they pro­vide by law to all work­ers, say­ing that a push for a right-to-work law would ​"bring back the whole firestorm again," refer­ring to the six weeks of intense protests in and around the State Capi­tol in Madi­son that drew crowds of up to 150,000 peo­ple and made inter­na­tion­al headlines.
The SEIU's Col­burn dis­missed Walker's com­ment: ​"Those are all code words. He didn't say that he would veto [a right-to-work bill] if it was put on his desk. He would sign it in a heartbeat."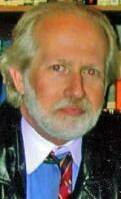 Roger Bybee

is a Mil­wau­kee-based free­lance writer and Uni­ver­si­ty of Illi­nois vis­it­ing pro­fes­sor in Labor Edu­ca­tion.Roger's work has appeared in numer­ous nation­al pub­li­ca­tions, includ­ing

Z

mag­a­zine,

Dol­lars

&

Sense, The Pro­gres­sive, Pro­gres­sive Pop­ulist, Huff­in­g­ton Post, The Amer­i­can Prospect, Yes!

and

For­eign Pol­i­cy in Focus

.More of his work can be found at

zcom​mu​ni​ca​tions​.org/​z​s​p​a​c​e​/​r​o​g​e​r​d​bybee

.