The Case For Sectoral Bargaining Is Now Stronger Than Ever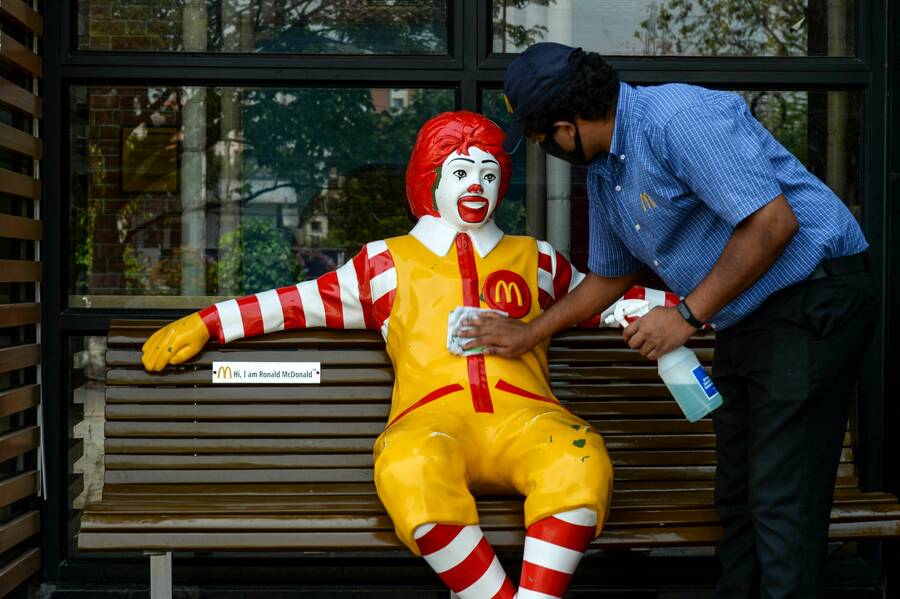 We are liv­ing through the eco­nom­ic equiv­a­lent of emer­gency med­i­cine. Right now, we are focused on lead­ers try­ing (often inept­ly) to triage the imme­di­ate con­se­quences of our eco­nom­ic cri­sis. Most of us are just think­ing about stay­ing employed. But there is deep­er trou­ble on the hori­zon — the future of wages. We need to talk about how we're going to pre­vent the pay­checks of work­ers from get­ting crushed for years even after the pan­dem­ic is over.
Tens of mil­lions of work­ing peo­ple are new­ly unem­ployed. A large por­tion of the jobs they left will not come back. Hun­dreds of thou­sands of busi­ness­es will close as a result of the pan­dem­ic and its asso­ci­at­ed lock­down and the fail­ure of our gov­ern­ment to extend a prop­er life­line. Ide­al­ly, the fed­er­al gov­ern­ment would get work­ers and employ­ers to the oth­er side of this in one piece with a com­pe­tent res­cue pack­age, but that is almost cer­tain­ly not going to hap­pen. Not even the Democ­rats have pro­posed mea­sures that would be ade­quate to pre­vent a mas­sive, long-lived cri­sis for work­ing peo­ple. So let's turn the dis­cus­sion, for a moment, to what must be done to ensure that the after­math of this does not rein­force all of the most dev­as­tat­ing eco­nom­ic trends of the past 40 years: stag­nant wages for work­ing peo­ple, cap­ture of great wealth by the very rich­est peo­ple, and inequal­i­ty that, incred­i­bly, keeps get­ting worse.
Econ­o­mists say that what's hap­pen­ing now will severe­ly depress wages in com­ing years. Unem­ploy­ment will remain high, along with des­per­a­tion, and chunks of jobs will sim­ply dis­ap­pear, and com­pa­nies will be all too hap­py to take advan­tage of that in order to hire at low­er wages and resist wage increas­es for the work­ers they have. The lay­offs that have already hap­pened have dis­pro­por­tion­ate­ly hit low-income work­ers — the group with the least abil­i­ty to fight back against cut­throat employ­ers that want to force them into future posi­tions that will earn them even less. There will be few­er bad jobs, and the bad jobs will be worse, and com­pa­nies will lux­u­ri­ate in the large pool of unem­ployed peo­ple in order to lean into a ​"take it or leave it" atti­tude for low­er pay. They will cut labor costs at the bot­tom, because they can, and fun­nel those sav­ings to the bot­tom line. That will hap­pen, because that is our sys­tem. So, if we care about work­ing peo­ple, what do we do about that?
The core of the prob­lem is that work­ers need more bar­gain­ing pow­er, to pre­vent their boss­es from push­ing their wages down. That pow­er comes from orga­nized labor and col­lec­tive bar­gain­ing. The revival and growth of unions in Amer­i­ca is the long-term solu­tion to the big cap­i­tal­ist mech­a­nism that has kept wealth inequal­i­ty grow­ing for four decades.
But the decline of unions has tak­en more than a half-cen­tu­ry, and their revival by the means at hand — orga­niz­ing com­pa­nies one at a time — could take just as long. We need to move faster than that. We need to talk now, loud­er, and more, about sec­toral bar­gain­ing: orga­niz­ing and nego­ti­at­ing con­tracts for entire indus­tries at once. Lots of peo­ple in the labor world have called for sec­toral bar­gain­ing for years, as a way to dra­mat­i­cal­ly expand the num­ber of work­ers that can get the ben­e­fits of col­lec­tive bar­gain­ing. Cre­at­ing it in Amer­i­ca would mean chang­ing labor law, and sec­toral bar­gain­ing was in fact advo­cat­ed in quite a few of the plat­forms of Demo­c­ra­t­ic pres­i­den­tial can­di­dates. One can­di­date who has not come out in favor of sec­toral bar­gain­ing, how­ev­er, is a guy named ​"Joe Biden."
Biden's labor plat­form says only that he will cre­ate a ​"work­ing group" that will ​"fur­ther explore the expan­sion of sec­toral bar­gain­ing," which is quite dif­fer­ent from say­ing that his admin­is­tra­tion would be will­ing to have the nasty, drag-out polit­i­cal fight that will no doubt be required to get sig­nif­i­cant labor law improve­ments in place, over the scream­ing oppo­si­tion of the Cham­ber of Com­merce, Wall Street, and the entire Repub­li­can Par­ty. Tepid com­mit­ment to a hard fight is no com­mit­ment at all. Less­er labor reforms that have typ­i­cal­ly been offered as chum by Democ­rats to the union world — card check, for exam­ple, an extreme­ly mod­est reform that the Oba­ma admin­is­tra­tion still failed to pass — are not going to be enough to match the scale of tens of mil­lions of cur­rent­ly non-union work­ers with an eco­nom­ic anvil on their pay­checks next year.
Char­lotte Gar­den, a labor law pro­fes­sor at Seat­tle Uni­ver­si­ty School of Law, says that the case for sec­toral bar­gain­ing goes beyond pay. It's also an ide­al way to set safe­ty stan­dards across an entire indus­try — some­thing that, for exam­ple, gro­cery or meat pack­ing work­ers would sure­ly wel­come right now. She points out that sec­toral bar­gain­ing can also relieve the down­ward pres­sure on wages by sim­ply tak­ing wages off the table as a way for com­pa­nies to cut costs, because they would have indus­try-wide con­tracts to adhere to. ​"It takes labor costs out of com­pe­ti­tion," Gar­den says. ​"With a lot of com­pa­nies feel­ing eco­nom­ic squeeze, the ten­den­cy will be to eke out any com­pet­i­tive advan­tage pos­si­ble, includ­ing cut­ting back on pay and ben­e­fits and shift­ing risk onto work­ers — cre­at­ing a down­ward eco­nom­ic spiral."
Sec­toral bar­gain­ing is not a panacea. A com­mon objec­tion among the more rad­i­cal strain of labor orga­niz­ers is that sec­toral bar­gain­ing would cre­ate huge, unwieldy, bureau­crat­ic groups of work­ers that could hard­ly be dubbed ​"unions," because they would lack the intense grass­roots work­er-to-work­er con­nec­tion that is built through strong union orga­niz­ing cam­paigns. Such groups would be sus­cep­ti­ble to becom­ing dis­parate groups of far-flung work­ers who felt lit­tle real sol­i­dar­i­ty with one anoth­er, oth­er than shar­ing an employ­ment con­tract that was nego­ti­at­ed by some high-lev­el labor bureau­crat that they don't even know.
This risk is real. But con­sid­er the alter­na­tive: Try­ing to orga­nize ten or twen­ty mil­lion new work­ers com­pa­ny-by-com­pa­ny under the sys­tem we have now. It's unlike­ly, and it would take decades even if we could pull it off. I would much rather hand mil­lions of new work­ers over to labor orga­niz­ers and say, ​"They've been union­ized by legal fiat — now go in and orga­nize them into real union mem­bers" than to say, ​"Here are 50 mil­lion ten­u­ous­ly employed work­ers at cut­throat mega-cor­po­ra­tions with no safe­ty net and also all of labor law is arrayed against you being able to get a cer­ti­fied union. Good luck." Even if sec­toral bar­gain­ing would not mag­i­cal­ly pro­duce per­fect unions with per­fect sol­i­dar­i­ty, it would give unions the access they need to build those per­fect unions by cre­at­ing sec­tor-wide labor groups. And while the grass­roots orga­niz­ing takes place in years to come, all of those work­ers would be pro­tect­ed from the worst pre­da­tions of cut­throat cap­i­tal­ists intent on push­ing wages as low as they can pos­si­bly go with­out mass starvation.
Rather than trip­ping over them­selves to line up behind Joe Biden, unions might con­sid­er ask­ing him to com­mit to this first.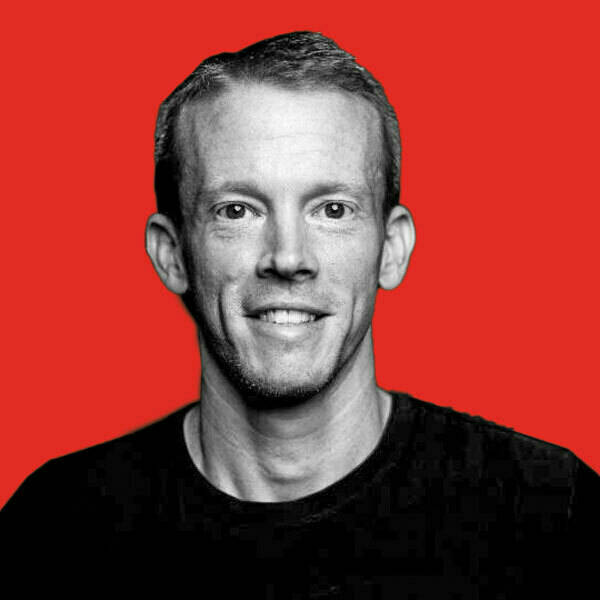 Hamil­ton Nolan is a labor reporter for In These Times. He has spent the past decade writ­ing about labor and pol­i­tics for Gawk­er, Splin­ter, The Guardian, and else­where. You can reach him at Hamilton@​InTheseTimes.​com.