The Federal Attack on Sex Workers' Rights Is a Threat to Everyone's Free Speech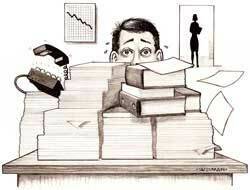 On March 23, Craigslist decid­ed to do away with per­son­al ads. Last week, Microsoft announced plans to make it ille­gal to get naked on Skype. The com­pa­ny is also out to ban any ​"offen­sive lan­guage" from Xbox and Office. Red­dit has changed its con­tent pol­i­cy as well: Now the site explic­it­ly for­bids users from adver­tis­ing paid ser­vices includ­ing ​"phys­i­cal sex­u­al con­tact" on its plat­form. And it's not just the big names that are mak­ing such urgent amend­ments. Pounced​.org, a dat­ing web­site for those into Fur­ry Fan­dom, just shut down.
While some com­pa­nies acknowl­edge it and some don't, this trend appears to be spread­ing in antic­i­pa­tion of a sweep­ing piece of fed­er­al leg­is­la­tion that could soon become law. Enter FOS­TA, or the Fight Online Sex Traf­fick­ing Act. The bill intends to amend Sec­tion 230 of the Com­mu­ni­ca­tions Decen­cy Act (CDA), which pre­vents online inter­me­di­aries from being held liable for their users' actions. The leg­is­la­tion was passed by the House of Rep­re­sen­ta­tives in late Feb­ru­ary. By late March, the Sen­ate had vot­ed to advance the mea­sure (SES­TA). It just needs Trump's sig­na­ture to be passed. Need­less to say, tech com­pa­nies and Inter­net free­dom activists aren't pleased.
Sec­tion 230 has gov­erned the Inter­net for the past 22 years, which is why major plat­forms like Craigslist, Red­dit and Microsoft have been able to host con­tent that toes the legal line. But that kind of immu­ni­ty became a sig­nif­i­cant point of con­tention in 2016, when the CEO of an online clas­si­fieds ad com­pa­ny called Back​page​.com was arrest­ed for help­ing facil­i­tate child sex traf­fick­ing. A judge even­tu­al­ly dis­missed the case, rul­ing that Sec­tion 230 ulti­mate­ly pro­tect­ed the com­pa­ny. The law pre­vent­ed the pros­e­cu­tion from going after the com­pa­ny, so politi­cians decid­ed to go after the law instead.
The Elec­tron­ic Fron­tier Foun­da­tion, a non­prof­it orga­ni­za­tion designed to defend civ­il lib­er­ties in the dig­i­tal world, says FOS­TA will force online plat­forms to become ​"much more restric­tive in what sorts of dis­cus­sion—and what sorts of users—they allow, cen­sor­ing inno­cent peo­ple in the process." Oth­er advo­cates for free speech say the mea­sure vio­lates the first amend­ment. Of course, there's a sec­tor of the U.S. work­force that stands to lose pay and basic safe­ty pro­tec­tions if this mea­sure goes into place: sex workers.
"Since their inven­tion, online forums for adver­tise­ments and com­mu­ni­ty-build­ing have been essen­tial to sex work­er sur­vival," says Liz Afton, a coun­selor at the Sex Work­ers Project, an ini­tia­tive of New York City's Urban Jus­tice Cen­ter (UJC), which pro­vides legal and social ser­vices to peo­ple involved in sex work. ​"The bill strips away their access to online plat­forms that allow them to post adver­tise­ments for employ­ment oppor­tu­ni­ties, build com­mu­ni­ty with oth­er sex work­ers, and share safe­ty mate­ri­als such as Bad Date lists — a life-sav­ing resource that alerts oth­er sex work­ers to preda­to­ry indi­vid­u­als so they can avoid dan­ger­ous interactions."
Afton tells In These Times that tak­ing away the abil­i­ty to con­tact clients from home will effec­tive­ly force sex work­ers back onto the street, where they risk expo­sure to police vio­lence, street harass­ment, cold weath­er and ine­bri­at­ed clients. It also places sex work­ers in high-pres­sure envi­ron­ments, where they may not be able to nego­ti­ate things like com­pen­sa­tion and con­dom use as effec­tive­ly as they could online.
Mov­ing offline also makes mem­bers of mar­gin­al­ized com­mu­ni­ties more vis­i­ble to police and poten­tial­ly prob­lem­at­ic clients. It's not uncom­mon for work­ers who are trans­gen­der, dis­abled, and peo­ple of col­or to rely on web buffers to stay safe.
"Being arrest­ed for ​'walk­ing while black,' or ​'walk­ing while trans' is out­ra­geous­ly com­mon," Red, a queer, non-bina­ry sex work­er and com­mu­ni­ty orga­niz­er, tells In These Times. ​"Adver­tis­ing online is a method of harm reduc­tion. If sex work­ers can access afford­able and reli­able meth­ods of adver­tis­ing and screen­ing clients, they are bet­ter able to work in-doors and in con­di­tions they feel safer. Shar­ing client expe­ri­ences and infor­ma­tion is a method of harm reduc­tion. Being able to com­mu­ni­cate online about sur­viv­ing vio­lence and seek­ing resources is a method of harm reduction."
"Los­ing the abil­i­ty to orga­nize, com­mu­ni­cate and gen­er­ate income by adver­tis­ing puts sex-work­ing peo­ple at risk for loss of work, vio­lence, and cuts peo­ple off from larg­er online com­mu­ni­ties," they add. ​"It threat­ens free speech but, more impor­tant­ly, it threat­ens the bod­i­ly auton­o­my and self-deter­mi­na­tion of sex work­ing people."
The impact FOS­TA will have on those involved in con­sen­su­al sex work is obvi­ous, and omi­nous. Of course, pro­po­nents of the bill argue that tak­ing away access to plat­forms where sex ser­vices can be adver­tised is nec­es­sary to com­bat ille­gal sex traf­fick­ing. But crit­ics fear the osten­si­ble attempt to tar­get traf­fick­ers will end up doing more to silence their vic­tims, instead. Big-name com­pa­nies that can afford to track libelous con­tent will like­ly do so by way of imper­fect algo­rithms. The lan­guage vic­tims of sex traf­fick­ing may use in telling their sto­ries, or even out­ing per­pe­tra­tors, could be eas­i­ly con­fused with the lan­guage used by the traf­fick­ers them­selves. Com­put­ers, after all, aren't so great at pick­ing up context.
"What's most impor­tant here should be cen­ter­ing the voic­es of peo­ple doing sex work and in the trade, and who are sur­vivors of traf­fick­ing, who know what's best for their well-being and futures," says Red. ​"If politi­cians actu­al­ly lis­tened to sex work­ers on how to help sup­port sur­vivors who have expe­ri­enced the vio­lence of traf­fick­ing, there would mora­to­ri­ums on raids and arrests, expand­ed access to emer­gency immi­grant visas, expand­ed hous­ing, food and cash assis­tance pro­grams for starters."
Car­rie Weis­man
is a jour­nal­ist based in New York City. She reports on sex, rela­tion­ships and culture.