Slavoj Žižek: Whither Zionism?
In order to resolve the Israeli-Palestinian conflict, we should not dwell in ancient past—we should forget it.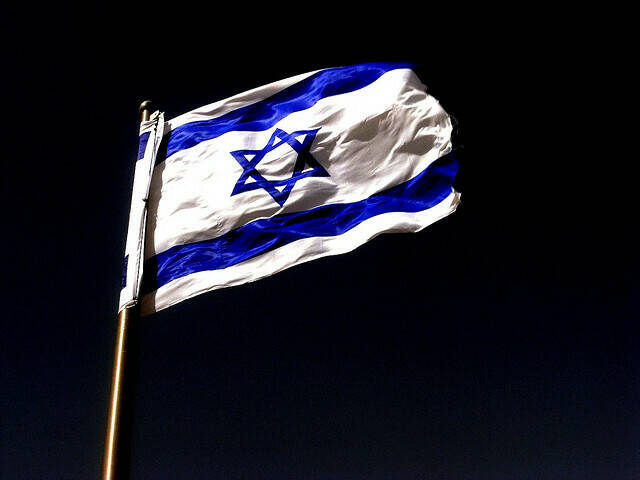 In July 2008, the Vien­nese dai­ly Die Presse pub­lished a car­i­ca­ture of two stocky Nazi-look­ing Aus­tri­ans, one of them hold­ing in his hands a news­pa­per and com­ment­ing to his friend: ​"Here you can see again how a total­ly jus­ti­fied anti-Semi­tism is being mis­used for a cheap cri­tique of Israel!"
The constitution of the State of Israel was, from Europe's standpoint, effectively the realized "final solution" of the Jewish problem (getting rid of the Jews) entertained by the Nazis themselves.
This joke turns around the stan­dard Zion­ist argu­ment against the crit­ics of the poli­cies of the State of Israel: Like every oth­er state, the State of Israel can and should be judged and even­tu­al­ly crit­i­cized, but the country's crit­ics mis­use the jus­ti­fied cri­tique of Israeli pol­i­cy for anti-Semit­ic purposes.
When today's Chris­t­ian fun­da­men­tal­ist sup­port­ers of Israeli poli­cies reject left­ist cri­tiques of those poli­cies, is their implic­it line of argu­men­ta­tion not uncan­ni­ly close to the car­i­ca­ture from Die Presse? Remem­ber Anders Breivik, the Nor­we­gian anti-immi­grant mass mur­der­er: He was anti-Semit­ic, but pro-Israel, since he saw the State of Israel as the first defence line against Mus­lim expan­sion — he even want­ed to see the Jerusalem Tem­ple rebuilt.
His view is that Jews are okay as long as there aren't too many of them — or, as he wrote in his Man­i­festo: ​"There is no Jew­ish prob­lem in West­ern Europe (with the excep­tion of the U.K. and France) as we only have 1 mil­lion in West­ern Europe, where­as 800,000 out of these 1 mil­lion live in France and the U.K. The U.S., on the oth­er hand, with more than 6 mil­lion Jews (600% more than Europe) actu­al­ly has a con­sid­er­able Jew­ish problem."
His fig­ure thus real­izes the ulti­mate para­dox of a Zion­ist anti-Semi­te — and we find the traces of this bizarre stance more often than one would expect.
On his vis­it to France to com­mem­o­rate the vic­tims of the recent Paris killings, Israel's Prime Min­is­ter Ben­jamin Netanyahu issued a call to France's Jew­ish com­mu­ni­ty (which is the largest in Europe) to move to Israel for safe­ty rea­sons. Even before his depar­ture for Paris, Netanyahu announced that he planned to tell French Jews that they would be ​"wel­comed with open arms" in Israel.
The title in the main Pol­ish dai­ly Gaze­ta wyborsza tells it all: ​"Israel wants France with­out Jews." So do the French anti-Semi­tes, one might add. The con­sti­tu­tion of the State of Israel was, from Europe's stand­point, effec­tive­ly the real­ized ​"final solu­tion" of the Jew­ish prob­lem (get­ting rid of the Jews) enter­tained by the Nazis them­selves. Was the cre­ation of the State of Israel not, to turn Clause­witz around, the con­tin­u­a­tion of the war against Jews by oth­er (polit­i­cal) means? Is this not the ​"stain of injus­tice" that per­tains to the State of Israel?
Sep­tem­ber 26, 1937 is a date any­one inter­est­ed in the his­to­ry of anti-Semi­tism should remem­ber. On that day, Adolf Eich­mann and his assis­tant board­ed a train in Berlin in order to vis­it Pales­tine. Hey­drich him­self gave Eich­mann per­mis­sion to accept the invi­ta­tion of Feiv­el Polkes, a high mem­ber of Hagan­nah (the Zion­ist secret orga­ni­za­tion), to vis­it Tel Aviv and dis­cuss there the coor­di­na­tion of Ger­man and Jew­ish orga­ni­za­tions to facil­i­tate the emi­gra­tion of Jews to Palestine.
Both Ger­mans and Zion­ists want­ed as many Jews as pos­si­ble to move to Pales­tine: Ger­mans pre­ferred them out of West­ern Europe, and Zion­ists them­selves want­ed the Jews in Pales­tine to out­num­ber the Arabs as fast as pos­si­ble. (The vis­it failed because, due to some vio­lent unrest, the British blocked the access to Pales­tine; but Eich­mann and Polkes did meet days lat­er in Cairo and dis­cussed the coor­di­na­tion of Ger­man and Zion­ist activities.)
Is this strange inci­dent not the supreme case of how the Nazis and the rad­i­cal Zion­ists did share a com­mon inter­est? In both cas­es, the pur­pose was a kind of ​"eth­nic cleans­ing," i.e., to vio­lent­ly change the ratio of eth­nic groups in the pop­u­la­tion. (Inci­den­tal­ly, one should state clear­ly and unam­bigu­ous­ly that, from the Jew­ish side, this deal with the Nazis was irre­proach­able as an act in a des­per­ate situation.)
Those whose mem­o­ry extends at least a cou­ple of decades back can­not avoid notic­ing how the entire frame of argu­men­ta­tion of those who defend Israeli poli­cies towards Pales­tine is chang­ing. Until the late 1950s, Jew­ish and Israeli lead­ers were very hon­est about the fact that they have no full right to Pales­tine, and they even proud­ly char­ac­ter­ized them­selves as ​"ter­ror­ists." Imag­ine we were to read the fol­low­ing state­ment in today's media:
"Our ene­mies called us ter­ror­ists. Peo­ple who were nei­ther our friends nor our ene­mies. … And yet, we were not ter­ror­ists. … The his­tor­i­cal and lin­guis­tic ori­gins of the polit­i­cal term ​'ter­ror' prove that it can­not be applied to a rev­o­lu­tion­ary war of lib­er­a­tion … Fight­ers for free­dom must arm; oth­er­wise they would be crushed overnight. … What has a strug­gle for the dig­ni­ty of man, against oppres­sion and sub­ju­ga­tion, to do with ​'ter­ror­ism'?"
Today, one would attribute this to an Islam­ic ter­ror­ist group and con­demn it. How­ev­er, the author of these words is none oth­er than Men­achem Begin in the years when the Haganah was fight­ing the British forces in Palestine.
Inter­est­ing­ly, in those years of the Jew­ish strug­gle against the British mil­i­tary in Pales­tine, the very term ​"ter­ror­ist" had a pos­i­tive con­no­ta­tion. It is almost attrac­tive to see the first gen­er­a­tion of Israeli lead­ers open­ly con­fess­ing the fact that their claims to the land of Pales­tine can­not be ground­ed in uni­ver­sal jus­tice, that we are deal­ing with a sim­ple war of con­quest between two groups between whom no medi­a­tion is possible.
Here is what David ben Guri­on, Israel's first Prime Min­is­ter, wrote: ​"Every­one can see the weight of the prob­lems in the rela­tions between Arabs and Jews. But no one sees that there is no solu­tion to these prob­lems. There is no solu­tion! Here is an abyss, and noth­ing can link its two sides. … We as a peo­ple want this land to be ours; the Arabs as a peo­ple want this land to be theirs."
The prob­lem with this state­ment today is clear: such an exemp­tion of eth­nic con­flicts for land from moral con­sid­er­a­tions is sim­ply no longer accept­able. This is why the way the famous Nazi hunter Simon Wiesen­thal, in his Jus­tice, not Revenge, approach­es this prob­lem in a way that appears so deeply problematic:
Some day it will have to be real­ized that it is impos­si­ble to estab­lish a state with­out some peo­ple, who have been liv­ing in the region, find­ing their rights cur­tailed. (Because where no peo­ple have lived before it is pre­sum­ably impos­si­ble for peo­ple to live.) One has to be con­tent if these infringe­ments are kept with­in bounds and if rel­a­tive­ly few peo­ple are affect­ed by them. That was the case when Israel was found­ed. … After all, there had been a Jew­ish pop­u­la­tion there for a long time, and the Pales­tin­ian pop­u­la­tion was com­par­a­tive­ly sparse and had rel­a­tive­ly numer­ous options in giv­ing way.
What Wiesen­thal is advo­cat­ing here is noth­ing else than a state-found­ing vio­lence with a human face — one, that is, with lim­it­ed violations.
How­ev­er, from our present per­spec­tive, the most inter­est­ing sen­tence in Wiesenthal's essay comes a page ear­li­er, where he writes: ​"The con­tin­u­al­ly vic­to­ri­ous state of Israel can­not for­ev­er rely on the sym­pa­thy shown to ​'vic­tims.' " Wiesen­thal seems to mean that now that the State of Israel is ​"con­tin­u­al­ly vic­to­ri­ous," it no longer needs to behave like a vic­tim, but can ful­ly assert its force.
This may be true, as long as one adds that this posi­tion of pow­er also involves new respon­si­bil­i­ties. The prob­lem at the moment is that the State of Israel, though ​"con­tin­u­al­ly vic­to­ri­ous," still relies on the image of Jews as vic­tims to legit­imize its pow­er pol­i­tics, as well as to denounce its crit­ics as hid­den Holo­caust-sym­pa­thiz­ers. Arthur Koestler, the great anti-Com­mu­nist con­vert, for­mu­lat­ed a pro­found insight: ​"If pow­er cor­rupts, the reverse is also true; per­se­cu­tion cor­rupts the vic­tims, though per­haps in sub­tler and more trag­ic ways."
This is the fatal flaw in the one strong argu­ment for the cre­ation of a Jew­ish nation state after the Holo­caust: In cre­at­ing their own state, the Jews would over­come the sit­u­a­tion of being deliv­ered up to the mer­cy of the dias­po­ra states and the tol­er­ance or intol­er­ance of their nation's majority.
Although this line of argu­ment is dif­fer­ent from the reli­gious one, it has to rely on reli­gious tra­di­tion to jus­ti­fy the geo­graph­ic loca­tion of this new state. Oth­er­wise, one finds one­self in the sit­u­a­tion of the old joke about a mad­man look­ing for his lost wal­let under the street light and not in the dark cor­ner where he has lost it, because one sees bet­ter under the light: because it was eas­i­er, the Jews took land from the Pales­tini­ans and not from those who caused them so much suf­fer­ing and thus owed them reparations.
Some­where in the 1960s, and espe­cial­ly after the 1967 war, a new for­mu­la emerged: ​"peace for land" (the return to the bor­ders of the pre-1967 Israel in exchange for the full Arab recog­ni­tion of Israel) and the two-state solu­tion (an inde­pen­dent Pales­tin­ian state in the West Bank and in Gaza). How­ev­er, this solu­tion, although offi­cial­ly endorsed by the U.N., U.S. and Israel, was de fac­to grad­u­al­ly aban­doned. Due to the rise of the Jew­ish set­tle­ments on the West Bank, the notion of a sov­er­eign Pales­tin­ian state there is more and more an illusion.
What is replac­ing it is more and more open­ly sig­naled in the main­stream media. Car­o­line B. Glick, the author of The Israeli Solu­tion: A One-State Plan for Peace in the Mid­dle East) recent­ly claimed in a New York Times col­umn ​"There Should Be No Pales­tin­ian State" that those who pro­pose to rec­og­nize Pales­tine as a state
know that in rec­og­niz­ing ​"Pales­tine" they are not help­ing the cause of peace. They are advanc­ing Israel's ruin. If they were even remote­ly inter­est­ed in free­dom and peace, the Euro­peans would be doing the oppo­site. They would be work­ing to strength­en and expand Israel, the only sta­ble zone of free­dom and peace in the region. They would aban­don the pho­ny two-state solu­tion, which … is mere­ly dou­ble­s­peak for seek­ing Israel's destruc­tion and its replace­ment with a ter­ror state.

With strate­gic blind­ness and moral deprav­i­ty now serv­ing as the twin guide­posts for Euro­pean pol­i­cy toward Israel, Israel and its sup­port­ers must tell the truth about the push to rec­og­nize ​'Pales­tine.' It isn't about peace or jus­tice. It's about hat­ing Israel and assist­ing those who most active­ly seek its obliteration.
In short, what was (and still is) the offi­cial inter­na­tion­al pol­i­cy is now open­ly denounced as a recipe for Israel's ruin. And it is clear that, far from stand­ing for an extrem­ist minor­i­ty view, this stance just ren­ders explic­it the strate­gic ori­en­ta­tion of the grad­ual col­o­niza­tion of the West Bank in the last decades: The dis­po­si­tion of new set­tle­ments (with a large num­ber of them in the east, close to the Jor­dan­ian bor­der) makes it clear that a West Bank Pales­tin­ian state is out of the question.
Fur­ther­more, one can­not but note the irony of how the stronger Israel gets, the more it presents itself as threat­ened. The same shift — the expan­sion of the cri­te­ria of what counts as anti-Semi­tism — is also dis­cernible in oth­er domains. When the Met­ro­pol­i­tan Opera recent­ly restaged John Adams's The Death of Kling­hof­fer, on the first performance,
men and women in evening attire walked through a maze of police bar­ri­cades, while pro­test­ers shout­ed ​'Shame!' and ​'Ter­ror is not art!' One demon­stra­tor held aloft a white hand­ker­chief splat­tered with red. Oth­ers, in wheel­chairs set up for the occa­sion, lined Colum­bus Avenue. … ​'Kling­hof­fer,' con­sid­ered a mas­ter­piece by some crit­ics, has long aroused pas­sions, sim­ply because of its sub­ject mat­ter: the mur­der of Leon Kling­hof­fer, an Amer­i­can Jew­ish pas­sen­ger in a wheel­chair, by mem­bers of the Pales­tine Lib­er­a­tion Front dur­ing the 1985 hijack­ing of the Achille Lau­ro cruise ship.

One pro­test­er at the ral­ly, Hilary Barr, 55, a pedi­atric nurse from Westch­ester Coun­ty, said she believed the opera made excus­es for ter­ror­ism. ​'By putting this on a stage in the mid­dle of Man­hat­tan, the mes­sage is, ​"Go out, mur­der some­one, be a ter­ror­ist and we'll write a play about you,"' she said."
How comes that the opera, which was accept­ed with­out prob­lems at its pre­mière in 1991, is now denounced as anti-Semit­ic and pro-terrorist?
Yet anoth­er sign of the same shift: in a recent inter­view, Ayan Hir­si Ali claimed that Israeli Prime Min­is­ter Bibi Netanyahu should be award­ed the Nobel Peace Prize for wag­ing the ongo­ing mil­i­tary cam­paign by the IDF against Hamas mil­i­tants in Gaza. Asked whom she admired, Ali (who dis­miss­es Islam as a ​"nihilis­tic cult of death") includ­ed Netanyahu on her list, say­ing that she admires him ​"because he is under so much pres­sure, from so many sources, and yet he does what is best for the peo­ple of Israel, he does his duty. I real­ly think he should get the Nobel Peace Prize. In a fair world he would get it."
Instead of dis­miss­ing this claim as ridicu­lous, we should detect a cru­el irony in its par­tial truth. Of course Israel is sin­cere in its striv­ing for peace — occu­piers of a coun­try by def­i­n­i­tion want peace in the region they occu­py. The real ques­tion is, is Israeli pres­ence on the West Bank ​"occu­pa­tion," and is it legal for the inhab­i­tants to resist it, also with arms?
Along the same lines, in order to defend the right of Israel to hold West Bank, Jon Voight recent­ly attacked Javier Bar­dem and Pene­lope Cruz for their cri­tique of the IDF bomb­ing of Gaza, say­ing the two of them ​"are obvi­ous­ly igno­rant of the whole sto­ry of Israel's birth, when in 1948 the Jew­ish peo­ple were offered by the UN a por­tion of the land orig­i­nal­ly set aside for them in 1921, and the Arab Pales­tini­ans were offered the oth­er half."
But who is here real­ly igno­rant? The pas­sive form ​"set aside" obfus­cates the key ques­tion: by whom?
Voight is, of course, mak­ing an oblique ref­er­ence to the Bal­four dec­la­ra­tion — a colo­nial mas­ter (British for­eign sec­re­tary) promis­ing to oth­ers land that does not belong to his coun­try. (Not to men­tion the fact that Voight makes it appear as if all of it was ​"set aside" for the Jew­ish peo­ple who then gra­cious­ly accept­ed only the half.) Plus Voight presents Israel as a peace-lov­ing nation which mere­ly defend­ed itself when attacked.
But what about the 1956 Israeli occu­pa­tion of the entire Sinai penin­su­la (togeth­er with the British-French occu­pa­tion of the canal zone after its nation­al­iza­tion by Egypt's Pres­i­dent Gamal Abdel Nass­er)? Even the U.S. con­demned this act as an aggres­sion and pres­sured Israel into withdrawal.
As for the claim that Jews had a his­tor­i­cal right on the land of Israel since, in their view, it was giv­en to them by God — how? The Old Tes­ta­ment describes it in the terms of eth­nic cleans­ing. After their lib­er­a­tion from slav­ery in Egypt, the Israelites arrived on the edge of the Promised Land, where God then com­mand­ed them to destroy total­ly the peo­ple occu­py­ing these regions (the Canaan­ites): the Israelites were to ​"not leave alive any­thing that breathes."
The book of Joshua records the car­ry­ing out of this com­mand: ​"they devot­ed the city to the Lord and destroyed with the sword every liv­ing thing in it — men and women, young and old, cat­tle, sheep and don­keys." Sev­er­al chap­ters lat­er, we read that Joshua ​"left no sur­vivors. He total­ly destroyed all who breathed, just as the LORD, the God of Israel, had commanded."
The text men­tions city after city where Joshua, at God's com­mand, puts every inhab­i­tant to the sword, total­ly destroyed the inhab­i­tants and left no sur­vivors. The irony reach­es its peak when we bear in mind that, accord­ing to some sur­veys, Israel is the most athe­ist state in the world (more than 50 per­cent of the Jews in Israel don't believe in God). Their rea­son­ing is some­thing like: ​"We know very well there is no God, but we nonethe­less believe he gave us our holy land."
Does this mean that Jews are some­how guilty of an orig­i­nal act of eth­nic cleans­ing? Absolute­ly not. In ancient (and not so ancient) times, more or less all eth­nic groups func­tioned like that. The les­son is sim­ply that every form of legit­imiza­tion of a claim to land by some myth­ic past should be reject­ed. In order to resolve (or con­tain, at least), the Israeli-Pales­tin­ian con­flict, we should not dwell in ancient past — we should, on the con­trary, for­get the past (which is in any case basi­cal­ly con­stant­ly rein­vent­ed to legit­imize present claims).
Anoth­er even more cru­cial les­son is that the Jew­ish peo­ple them­selves will ulti­mate­ly pay the price for the pol­i­tics of an eth­nic fun­da­men­tal­ism which brings them uncan­ni­ly close to anti-Semit­ic con­ser­vatism. It will push Jews, arguably the most cre­ative and intel­lec­tu­al­ly pro­duc­tive group of peo­ple in the world, far towards becom­ing just anoth­er eth­nic group crav­ing for their par­tic­u­lar Blut und Boden.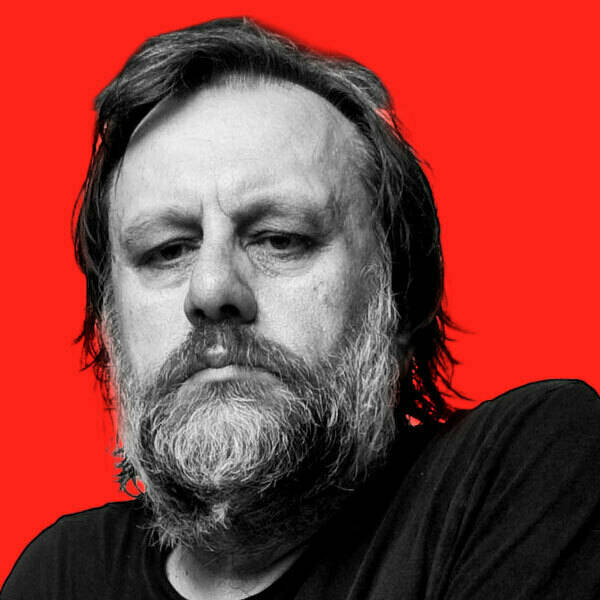 Slavoj Žižek
, a Sloven­ian philoso­pher and psy­cho­an­a­lyst, is a senior researcher at the the Insti­tute for Human­i­ties, Birk­beck Col­lege, Uni­ver­si­ty of Lon­don. He has also been a vis­it­ing pro­fes­sor at more than
10
uni­ver­si­ties around the world. Žižek is the author of many books, includ­ing Liv­ing in the End Times, First As Tragedy, Then As Farce, The Year of Dream­ing Dan­ger­ous­ly and Trou­ble in Paradise.