How to Save Retirement (It's Simple, and It's Not Chained CPI)
President Obama is wrong: Social Security is not the problem--it's the solution.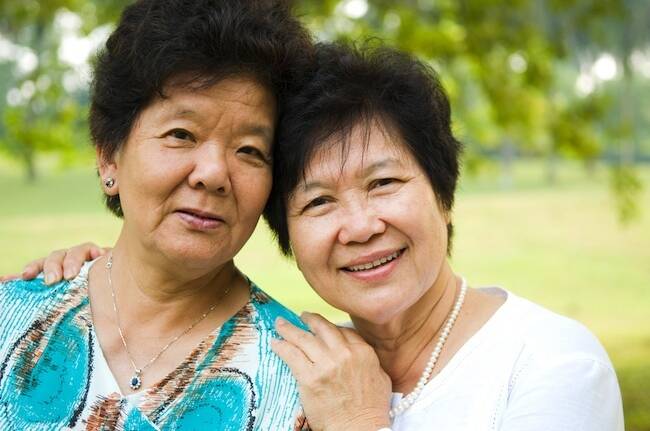 Recent­ly, Pres­i­dent Barack Oba­ma pro­posed the unthink­able for a Demo­c­ra­t­ic pres­i­dent: a cut in Social Secu­ri­ty through ​"chained CPI." Not only has he pro­posed cuts, but his cuts are greater than those pro­posed by Rep. Paul Ryan and the GOP. Yet the knee-jerk Repub­li­cans reject­ed Obama's plan any­way because, well, that's just what Repub­li­cans do.
The replacement for pensions—401(k)s, IRAs and other tax-favored private savings vehicles, which were sold to American workers as the new and improved successors to traditional pensions—has proven disastrous.
Unfor­tu­nate­ly, the two sides in this so-called debate are ​"cut" and ​"cut more," with a dis­or­ga­nized gag­gle of pro­gres­sive Democ­rats try­ing des­per­ate­ly to pre­serve the sta­tus quo. Yet none of these posi­tions are root­ed in the real­i­ty of the col­laps­ing U.S. retire­ment sys­tem. Obama's approach toward Social Secu­ri­ty not only is wrong in its diag­no­sis and pre­scrip­tions, but it will be dis­as­trous in its consequences.
The real mon­ster under the bed is not the long-term sol­ven­cy of Social Secu­ri­ty, as the deficit busters in both par­ties would have us believe. Rather it is the fact that, due to the fail­ure of the cur­rent retire­ment sys­tem, mil­lions of Amer­i­cans are fac­ing an inse­cure and under­fund­ed retire­ment. A more real­is­tic assess­ment reveals that the solu­tion to America's retire­ment cri­sis lies in the oppo­site direc­tion — expand­ing Social Secu­ri­ty, not cut­ting it. In a new pol­i­cy paper enti­tled ​"Expand­ed Social Secu­ri­ty" (which I co-authored), the New Amer­i­ca Foun­da­tion shows how to cre­ate a more robust retire­ment sys­tem in an afford­able way that actu­al­ly could decrease the total amount of nation­al wealth being expend­ed on today's unsta­ble system.
Col­lapse of the ​"three-legged stool" of retire­ment security
Here's the dilem­ma that the U.S. faces. Since World War II, retire­ment has been con­ceived as a ​"three-legged stool," with the three legs being Social Secu­ri­ty, employ­er retire­ment plans and pri­vate assets (cen­tered around home­own­er­ship). But the first leg, the one based on employ­er-based retire­ment plans, has been hacked back to a nub.
Occu­pa­tion­al pen­sions with a guar­an­teed pay­out have declined to near obso­les­cence since the mid-1980s. Today, less than 15 per­cent of all pri­vate sec­tor work­ers and 32 per­cent of those in large com­pa­nies have these pen­sions, a decline of 62 per­cent from the peak.
Unfor­tu­nate­ly, the replace­ments for pen­sions — 401(k)s, IRAs and oth­er tax-favored pri­vate sav­ings vehi­cles — have proven dis­as­trous. These were sold to Amer­i­can work­ers as the new and improved ver­sions of tra­di­tion­al pen­sions, but in the recent finan­cial crash, indi­vid­u­als lost a total of $2.8 tril­lion in val­ue of their 401(k)s or IRAs.
With­out suf­fi­cient addi­tion­al liq­uid sav­ings, many work­ers have been forced to draw from their 401(k)s to pay for con­tin­gen­cies dur­ing their work­ing years. Near­ly 40 per­cent of employ­ee con­tri­bu­tions to 401(k)s were with­drawn in 2010, a move that car­ries with it sig­nif­i­cant penal­ties for individuals.
Even before the crash, the dirty lit­tle secret was that these sav­ings vehi­cles chiefly ben­e­fit­ed the afflu­ent, who could afford to accu­mu­late large amounts of sav­ings in the tax-deferred accounts. Of the $165 bil­lion the gov­ern­ment will spend this year to sub­si­dize indi­vid­ual retire­ment sav­ings through pro­grams such as 401(k)s, near­ly 80 per­cent will accrue to the top 20 per­cent of earners.
Despite this inher­ent insta­bil­i­ty and unfair­ness, 401(k)s have grown from cov­er­ing only 17 per­cent of the pri­vate work­force to 42 per­cent today. But as the recent eco­nom­ic col­lapse illus­trat­ed dra­mat­i­cal­ly, these tax-incen­tivized sav­ings vehi­cles have only suc­ceed­ed in shift­ing risks onto indi­vid­u­als, who are even more vul­ner­a­ble than businesses.
Sec­ond Fail­ing Leg of Retire­ment Secu­ri­ty: Homeownership
The sec­ond fail­ing leg of the U.S. retire­ment sys­tem con­sists of indi­vid­ual asset own­er­ship, pri­mar­i­ly based on the val­ue of people's homes. For mil­lions of Amer­i­cans, the rup­ture of the hous­ing bub­ble result­ed in home­own­ers los­ing approx­i­mate­ly $8 tril­lion in val­ue, a 53 per­cent drop in the val­ue of the nation's home­own­er­ship stock. About 10.7 mil­lion Amer­i­cans — near­ly a quar­ter of all home­own­ers — are still under­wa­ter, owing more on their mort­gage than their home is worth.
These home­own­ers are, in effect, flat broke if they have no oth­er accu­mu­lat­ed sav­ings or retire­ment vehi­cle (and most don't). This has been dev­as­tat­ing for Amer­i­cans' retire­ment well-being because home own­er­ship accounts for a large pro­por­tion of the assets owned by much of the pop­u­la­tion. And with home prices recov­er­ing at a glacial pace in most parts of the coun­try, this loss in equi­ty has sig­nif­i­cant­ly reduced the eco­nom­ic secu­ri­ty of the low­er and mid­dle class­es, which are less like­ly to have pen­sions and oth­er assets such as pri­vate sav­ings (beyond home­own­er­ship) to sus­tain them. This enor­mous asset loss has illus­trat­ed dra­mat­i­cal­ly the dan­ger of over-reliance on home val­ues for retire­ment security.
When com­bined with increased inequal­i­ty even before the Great Reces­sion, this has dras­ti­cal­ly reduced Amer­i­cans' per­son­al sav­ings. In short, two of the three legs of Amer­i­ca's retire­ment sys­tem have been sawed off, and half of all Amer­i­cans are at risk of not hav­ing suf­fi­cient retire­ment income. Three-fifths of low-income house­holds are at risk of not hav­ing suf­fi­cient retire­ment income to main­tain their pre-retire­ment stan­dards of liv­ing after age 64 (which were low stan­dards to begin with).
The U.S. retire­ment sys­tem has become an unsta­ble one-legged stool. Sud­den­ly Social Secu­ri­ty, which always has been viewed as a sup­ple­ment to pri­vate sav­ings, is the only leg left for tens of mil­lions of Amer­i­can retirees.
That's what makes the cur­rent debate over Social Secu­ri­ty, and Obama's pro­posed cuts, so puz­zling. While Social Secu­ri­ty is fac­ing a fund­ing short­fall two decades away, nev­er­the­less it has proven to be far more sta­ble and suc­cess­ful than the oth­er two legs of the stool. Yet many crit­ics of Social Secu­ri­ty not only are propos­ing cuts, but also an expan­sion of the failed 401(k)s and IRAs in order to com­pen­sate for the alleged­ly nec­es­sary cuts in Social Security.
Most peo­ple don't real­ize how cru­cial Social Secu­ri­ty already has become for most retirees. The bot­tom forty per­cent of elder­ly earn­ers get about 84 per­cent of their retire­ment income from Social Secu­ri­ty, and indi­vid­u­als in the mid­dle-income quin­tile (40th to 60th per­centile) rely on Social Secu­ri­ty for near­ly two-thirds of their income. With the col­lapse of the oth­er two legs, those per­cent­ages like­ly will rise. Like it or not, Social Secu­ri­ty has become America's de fac­to nation­al retire­ment sys­tem, a role for which the cur­rent pro­gram was not designed.
Indeed, the prob­lem with Social Secu­ri­ty is not that is under­fund­ed — it's that it does­n't pay out enough in ben­e­fits. Cur­rent­ly, Social Secu­ri­ty replaces around 33 to 40 per­cent of an aver­age worker's annu­al income dur­ing retire­ment. Yet most experts say that retirees will need at least 70 per­cent of their earn­ings to be able to main­tain their stan­dard of liv­ing. That is sim­ply not enough mon­ey to live on when it is your pri­ma­ry, or per­haps your only, retire­ment income. Many oth­er devel­oped nations are far less stingy, hav­ing an ​"earn­ings replace­ment rate" of around 60 percent.
Expand­ed Social Secu­ri­ty: A Pro­pos­al for a New Retire­ment Secu­ri­ty System
In reform­ing America's retire­ment secu­ri­ty sys­tem, we should build upon what works, not what has failed. Instead of com­pound­ing fail­ure by expand­ing pri­vate ben­e­fit plans that are sub­ject to the whims of the stock mar­ket and most­ly have ben­e­fit­ed the afflu­ent, we should sub­stan­tial­ly expand the suc­cess­ful and pop­u­lar Social Secu­ri­ty program.
The New Amer­i­ca Foun­da­tion plan, called ​"Expand­ed Social Secu­ri­ty," pro­pos­es a two-part, or ​"dou­ble-deck­er" plan (much like Medicare is divid­ed into parts A, B, C and D). The cur­rent Social Secu­ri­ty pro­gram (to be renamed Social Secu­ri­ty A) would remain an earn­ings-based, defined ben­e­fit plan, where work­ers would accrue ben­e­fits based on life­time earn­ings. In addi­tion, this plan would be sup­ple­ment­ed by a sec­ond part, Social Secu­ri­ty B, which would be a uni­ver­sal flat ben­e­fit for all retired Amer­i­cans. Com­bined, Social Secu­ri­ty A and B would be set at a lev­el to meet the goal of replac­ing 60 per­cent of income for a mid­dle-income earner.
This does not have to be an expen­sive propo­si­tion. Cur­rent­ly, the over­all retire­ment sys­tem, includ­ing not only Social Secu­ri­ty but also pri­vate com­po­nents such as dis­bur­sals from tax-favored employ­er and indi­vid­ual retire­ment plans, con­sumes about 13 per­cent of the nation's gross domes­tic prod­uct. But this expand­ed Social Secu­ri­ty sys­tem, com­bined with a small­er pri­vate sav­ings com­po­nent, would use up an esti­mat­ed 12.4 per­cent of GDP. That might sound like a small dif­fer­ence, but in a $14 tril­lion econ­o­my, it amounts to about $80 bil­lion in poten­tial annu­al savings.
The fund­ing for Social Secu­ri­ty A — as well as the best way to close the expect­ed short­fall in fund­ing for promised ben­e­fits that is pre­dict­ed to occur in the 2030s — would not come from Oba­ma and the GOP's ben­e­fit cuts but instead from rev­enue increas­es. The best way to achieve this is by increas­ing or lift­ing entire­ly the cur­rent unfair pay­roll cap that funds Social Secu­ri­ty. That pay­roll cap means that each Amer­i­can pays a tax only on the first $113,700 of their income. If you earn above that amount, you don't pay any more tax on income greater than that amount. This is a regres­sive struc­ture, and means that mil­lion­aire bankers pay a far low­er per­cent­age of their income toward Social Secu­ri­ty than does an aver­age wage earner.
Social Secu­ri­ty B would be fund­ed by rev­enues oth­er than the pay­roll tax, such as by reduc­ing or elim­i­nat­ing the sub­stan­tial tax deduc­tions that chiefly ben­e­fit the afflu­ent. For exam­ple, the US gov­ern­ment spends about $100 bil­lion per year on the home mort­gage deduc­tion, yet income fil­ers mak­ing over $100,000 dol­lars per year received near­ly 75 per­cent of this ben­e­fit in total dol­lars in 2011. And busi­ness­es receive sub­stan­tial fed­er­al deduc­tions in the amount of $126 bil­lion annu­al­ly in return for pro­vid­ing their employ­ees with retire­ment plans.
But this expan­sion of Social Secu­ri­ty would make both tax-favored employ­er-based pen­sions and tax-favored indi­vid­ual sav­ings vehi­cles less nec­es­sary, allow­ing fed­er­al tax expen­di­tures for those pri­vate pro­grams to be reduced or elim­i­nat­ed. In effect, we would be using Social Secu­ri­ty to replace the enor­mous amounts of mon­ey wast­ed on pri­vate retire­ment sup­ports that have failed to do their job.
We also should devote more from gen­er­al rev­enues or a new val­ue-added tax as a way to pay for Social Secu­ri­ty B. Because most gen­er­al tax­a­tion comes from more afflu­ent indi­vid­u­als, using more of these rev­enues to pay for an expan­sion of Social Secu­ri­ty will sup­ple­ment retire­ment income for all indi­vid­u­als from tax­a­tion that more heav­i­ly draws from high-income earners.
So this dou­ble-deck­er pub­lic sys­tem, which is like ones used in Cana­da and Japan, would result in spend­ing less of our nation's wealth on retire­ment than the cur­rent pub­lic-pri­vate mix. And it will make the sys­tem as a whole much more fair and stable.
In addi­tion to increas­ing the retire­ment secu­ri­ty of most Amer­i­cans, Expand­ed Social Secu­ri­ty would result in oth­er ben­e­fits for the broad­er macro­econ­o­my. It would make each individual's retire­ment plan portable from job to job, so that she or he would be able to pay into their retire­ment no mat­ter where they work. It also would act as an ​"auto­mat­ic sta­bi­liz­er" dur­ing eco­nom­ic down­turns, keep­ing mon­ey in retirees' pock­ets and stim­u­lat­ing con­sumer demand, espe­cial­ly among low- and mid­dle- income indi­vid­u­als who are more like­ly to spend an extra dol­lar on goods and ser­vices than are afflu­ent individuals.
And Expand­ed Social Secu­ri­ty would help Amer­i­can busi­ness­es try­ing to com­pete with for­eign com­pa­nies that don't have to pro­vide pen­sions to their employ­ees, because those coun­tries already have nation­al retire­ment plans.
In reform­ing America's retire­ment secu­ri­ty sys­tem, we should build upon what has worked. Expand­ing the ever-pop­u­lar Social Secu­ri­ty would pro­vide a more sta­ble and secure retire­ment for every Amer­i­can and con­tribute great­ly toward a sol­id foun­da­tion from which to build a strong and vibrant 21st-cen­tu­ry econ­o­my. America's hard-work­ing cit­i­zens deserve no less.
Steven Hill is co-founder of Fair­Vote and the author of sev­en books, includ­ing​"10 Steps to Repair Amer­i­can Democ­ra­cy" and ​"Fix­ing Elec­tions: The Fail­ure of America's Win­ner Take All Pol­i­tics". His opin­ions are his own.