Somebody Else's Atrocities
Opposing the International Olympic Committee's newly formed partnership with Dow Chemical, dissenters illuminate a history of human rights oversights.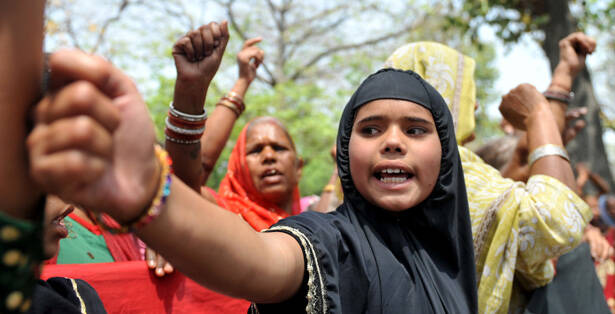 In his pen­e­trat­ing study ​"Ide­al Illu­sions: How the U.S. Gov­ern­ment Co-Opt­ed Human Rights," inter­na­tion­al affairs schol­ar James Peck observes, ​"In the his­to­ry of human rights, the worst atroc­i­ties are always com­mit­ted by some­body else, nev­er us" — who­ev­er ​"us" is.
These instances are all nonexistent, on standard principles, along with others too numerous to mention.
Almost any moment in his­to­ry yields innu­mer­able illus­tra­tions. Let's keep to the past few weeks.
On May 10, the Sum­mer Olympics were inau­gu­rat­ed at the Greek birth­place of the ancient games. A few days before, vir­tu­al­ly unno­ticed, the gov­ern­ment of Viet­nam addressed a let­ter to the Inter­na­tion­al Olympic Com­mit­tee express­ing the ​"pro­found con­cerns of the Gov­ern­ment and peo­ple of Viet Nam about the deci­sion of IOC to accept the Dow Chem­i­cal Com­pa­ny as a glob­al part­ner spon­sor­ing the Olympic Movement."
Dow pro­vid­ed the chem­i­cals that Wash­ing­ton used from 1961 onward to destroy crops and forests in South Viet­nam, drench­ing the coun­try with Agent Orange.
These poi­sons con­tain diox­in, one of the most lethal car­cino­gens known, affect­ing mil­lions of Viet­namese and many U.S. sol­diers. To this day in Viet­nam, abort­ed fetus­es and deformed infants are very like­ly the effects of these crimes — though, in light of Washington's refusal to inves­ti­gate, we have only the stud­ies of Viet­namese sci­en­tists and inde­pen­dent analysts.
Join­ing the Viet­namese appeal against Dow are the gov­ern­ment of India, the Indi­an Olympic Asso­ci­a­tion, and the sur­vivors of the hor­ren­dous 1984 Bhopal gas leak, one of history's worst indus­tri­al dis­as­ters, which killed thou­sands and injured more than half a million.
Union Car­bide, the cor­po­ra­tion respon­si­ble for the dis­as­ter, was tak­en over by Dow, for whom the mat­ter is of no slight con­cern. In Feb­ru­ary, Wik­ileaks revealed that Dow hired the U.S. pri­vate inves­tiga­tive agency Strat­for to mon­i­tor activists seek­ing com­pen­sa­tion for the vic­tims and pros­e­cu­tion of those responsible.
Anoth­er major crime with very seri­ous per­sist­ing effects is the Marine assault on the Iraqi city of Fal­lu­jah in Novem­ber 2004.
Women and chil­dren were per­mit­ted to escape if they could. After sev­er­al weeks of bomb­ing, the attack opened with a care­ful­ly planned war crime: Inva­sion of the Fal­lu­jah Gen­er­al Hos­pi­tal, where patients and staff were ordered to the floor, their hands tied. Soon the bonds were loos­ened; the com­pound was secure.
The offi­cial jus­ti­fi­ca­tion was that the hos­pi­tal was report­ing civil­ian casu­al­ties, and there­fore was con­sid­ered a pro­pa­gan­da weapon.
Much of the city was left in ​"smok­ing ruins," the press report­ed while the Marines sought out insur­gents in their ​"war­rens." The invaders barred entry to the Red Cres­cent relief orga­ni­za­tion. Absent an offi­cial inquiry, the scale of the crimes is unknown.
If the Fal­lu­jah events are rem­i­nis­cent of the events that took place in the Bosn­ian enclave of Sre­breni­ca, now again in the news with the geno­cide tri­al of Bosn­ian Serb mil­i­tary com­man­der Ratko Mladic, there's a good rea­son. An hon­est com­par­i­son would be instruc­tive, but there's no fear of that: One is an atroc­i­ty, the oth­er not, by definition.
As in Viet­nam, inde­pen­dent inves­ti­ga­tors are report­ing long-term effects of the Fal­lu­jah assault.
Med­ical researchers have found dra­mat­ic increas­es in infant mor­tal­i­ty, can­cer and leukemia, even high­er than Hiroshi­ma and Nagasa­ki. Ura­ni­um lev­els in hair and soil sam­ples are far beyond com­pa­ra­ble cases.
One of the rare inves­ti­ga­tors from the invad­ing coun­tries is Dr. Kypros Nico­laides, direc­tor of the fetal-med­i­cine research cen­ter at London's King's Col­lege Hos­pi­tal. ​"I'm sure the Amer­i­cans used weapons that caused these defor­mi­ties," Nico­laides says.
The lin­ger­ing effects of a vast­ly greater nona­troc­i­ty were report­ed last month by U.S. law pro­fes­sor James Anaya, the U.N. rap­por­teur on the rights of indige­nous peoples.
Anaya dared to tread on for­bid­den ter­ri­to­ry by inves­ti­gat­ing the shock­ing con­di­tions among the rem­nants of the Native Amer­i­can pop­u­la­tion in the U.S. — ​"pover­ty, poor health con­di­tions, lack of attain­ment of for­mal edu­ca­tion (and) social ills at rates that far exceed those of oth­er seg­ments of the Amer­i­can pop­u­la­tion," Anaya report­ed. No mem­ber of Con­gress was will­ing to meet him. Press cov­er­age was minimal.
Dis­si­dents have been much in the news after the dra­mat­ic res­cue of the blind Chi­nese civ­il-rights activist Chen Guangcheng.
"The inter­na­tion­al com­mo­tion," Samuel Moyn wrote in The New York Times last month, ​"aroused mem­o­ries of ear­li­er dis­si­dents like Andrei D. Sakharov and Alek­san­dr I. Solzhen­it­syn, the East­ern bloc heroes of anoth­er age who first made ​'inter­na­tion­al human rights' a ral­ly­ing cry for activists across the globe and a high-pro­file item on West­ern gov­ern­ments' agendas."
Moyn is the author of ​"The Last Utopia: Human Rights in His­to­ry," released in 2010. In The New York Times Book Review, Belin­da Coop­er ques­tioned Moyn's trac­ing the con­tem­po­rary promi­nence of these ideals to "(Pres­i­dent Jim­my) Carter's abortive steps to inject human rights into for­eign pol­i­cy and the 1975 Helsin­ki accords with the Sovi­et Union," focus­ing on abus­es in the Sovi­et sphere. She finds Moyn's the­sis unper­sua­sive because ​"an alter­na­tive his­to­ry to his own is far too easy to construct."
True enough: The obvi­ous alter­na­tive is the one that James Peck pro­vides, which the main­stream can hard­ly con­sid­er, though the rel­e­vant facts are strik­ing­ly clear and known at least to scholarship.
Thus in the ​"Cam­bridge His­to­ry of the Cold War," John Coatsworth recalls that from 1960 to ​"the Sovi­et col­lapse in 1990, the num­bers of polit­i­cal pris­on­ers, tor­ture vic­tims, and exe­cu­tions of non­vi­o­lent polit­i­cal dis­senters in Latin Amer­i­ca vast­ly exceed­ed those in the Sovi­et Union and its East Euro­pean satel­lites." But being nona­troc­i­ties, these crimes, sub­stan­tial­ly trace­able to U.S. inter­ven­tion, didn't inspire a human-rights crusade.
Also inspired by the Chen res­cue, New York Times colum­nist Bill Keller writes that ​"Dis­si­dents are hero­ic," but they can be ​"irri­tants to Amer­i­can diplo­mats who have impor­tant busi­ness to trans­act with coun­tries that don't share our val­ues." Keller crit­i­cizes Wash­ing­ton for some­times fail­ing to live up to our val­ues with prompt action when oth­ers com­mit crimes.
There is no short­age of hero­ic dis­si­dents with­in the domains of U.S. influ­ence and pow­er, but they are as invis­i­ble as the Latin Amer­i­can vic­tims. Look­ing almost at ran­dom around the world, we find Abdul­ha­di al-Khawa­ja, co-founder of the Bahrain Cen­ter for Human Rights, an Amnesty Inter­na­tion­al pris­on­er of con­science, now fac­ing death in prison from a long hunger strike.
And Father Mun Jeong-hyeon, the elder­ly Kore­an priest who was severe­ly injured while hold­ing mass as part of the protest against the con­struc­tion of a U.S. naval base on Jeju Island, named an Island of Peace, now occu­pied by secu­ri­ty forces for the first time since the 1948 mas­sacres by the U.S.-imposed South Kore­an government.
And Turk­ish schol­ar Ismail Besik­ci, fac­ing tri­al again for defend­ing the rights of Kurds. He already has spent much of his life in prison on the same charge, includ­ing the 1990s, when the Clin­ton admin­is­tra­tion was pro­vid­ing Turkey with huge quan­ti­ties of mil­i­tary aid — at a time when the Turk­ish mil­i­tary per­pe­trat­ed some of the period's worst atrocities.
But these instances are all nonex­is­tent, on stan­dard prin­ci­ples, along with oth­ers too numer­ous to mention.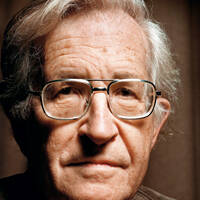 Noam Chom­sky
is Insti­tute Pro­fes­sor and Pro­fes­sor of Lin­guis­tics (Emer­i­tus) at the Mass­a­chu­setts Insti­tute of Tech­nol­o­gy, and the author of dozens of books on U.S. for­eign pol­i­cy. His most recent book is
Who Rules the World?
from Met­ro­pol­i­tan Books.