Still Crazy After All These Years: UN Condemns Cuba Embargo, Again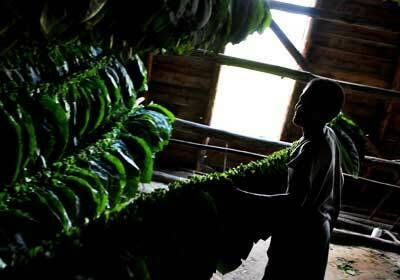 Few issues warrant discussion at the United Nations for 18 consecutive years. But that's what happens when a country refuses to scrap a foreign policy relic from the Cold War.
Last week, the General Assembly overwhelmingly voted to condemn the U.S. embargo against Cuba, in what has become an annual rebuke of an antiquated policy criticized for hurting the country's economy and standard of living.
The Cuban-sponsored resolution was approved 187 – 3 — only Israel and Palau joined the United States against the measure, although the Marshall Islands and Micronesia abstained. The resolution, which is not enforceable into law, comes at a time when delegates were optimistic about President Barack Obama's potential to warm relations with the Caribbean nation.
Yet a recent UN report says there has been little progress with the new administration as the embargo continues to hamper Cubans' healthcare and job prospects, hurting working people.
The report from the UN Secretary-General, bluntly titled the ​"Necessity of ending the economic, commercial and financial embargo imposed by the United States against Cuba," included comments from 122 governments and 25 United Nations bodies.

After the symbolic resolution passed, Cuban Foreign Minister Bruno Rodriguez told the Associated Press he is willing to hold talks with the U.S. But the remarks by Cuba presented during the UN meeting were more critical:
Nothing has changed in the course of 10 successive United States Administrations other than the renewal of the policy. Nor has anything fundamental changed since the inauguration of the new United States Administration in January 2009.
Though Cuba notes the U.S. has eased restrictions on family visits and remittances, its conservative estimates state that the Cuban economy has lost about $96 billion due to the blockade.
That means the embargo has hurt working people. Regulations make it difficult for Cuban exporters to sell their commodity goods to the outside world, limiting employment to those who could be producing and selling products such as coffee or sugar. Instead, Cubans are forced to sell goods in less profitable markets located in far away areas where profits are offset by marketing and distribution costs.

The embargo has affected everything from food, transportation, education and culture. But most notably, as debate stirs in U.S. Congress on healthcare reform, Cuba says the embargo has directly impeded the quality of medical care.
Among the problems, Cuba has struggled to import medicine and purchase medical equipment. They are prohibited from purchasing equipment to test for high incidence diseases and patented equipment needed for surgery; they cannot buy the proper diagnostic supplies, replacement parts and medicine because they are largely produced by U.S. companies. As a result, they've relied on intermediaries for purchasing and have had to pay higher prices for shipping costs.

But Susan Rice, the U.S. ambassador to the United Nations, countered the report by saying that the U.S. does not restrict any humanitarian aid and is the largest provider of food aid to Cuba. Despite the embargo, she said the U.S. is Cuba's fifth largest trading partner. She reiterated that Cuba must release prisoners of conscience and move toward democracy. She told the assembly:
As other delegations consider this resolution, we do hope that they will not lose sight of the undeniable fact that the Cuban government's airtight restrictions on internationally-recognized social, political, and economic freedoms are the main source of deprivation and the primary obstacle to development in Cuba.
Still, the embargo is not the only force stifling Cuban lives. The embargo has stifled employment, but labor unions also face difficulties. According to the International Trade Union Confederation's ​"2009 Annual Survey of violations of trade union rights," labor groups in Cuba can only belong to the one trade union that is affiliated with the state. Independent unions are prohibited. Collective bargaining agreements and the right to strike are not recognized by law.
The embargo, coupled with a restrictive labor system subordinate to government objectives, has facilitated both foreign and domestic impediments to sustainable living. Judging from the UN meeting, it seems the U.S. will not lift the embargo until Cuba offers some political concessions. But at a time when improving healthcare and creating jobs is of primary importance here in America, it's sadly ironic that an outdated U.S. foreign policy is helping to block Cubans from finding better medicine and work.
Support this work
Reader donations, many as small as just $5, are what fund the work of writers like this—and keep our content free and accessible to everyone. If you support this work, will chip in to help fund it?

It only takes a minute to donate. Click here to make a tax-deductible donation.
Help support this work
As a reader-supported, nonprofit publication, all of the journalism In These Times produces is made possible by readers like you. If you support this work, will you chip in $5 or more to help fund it?